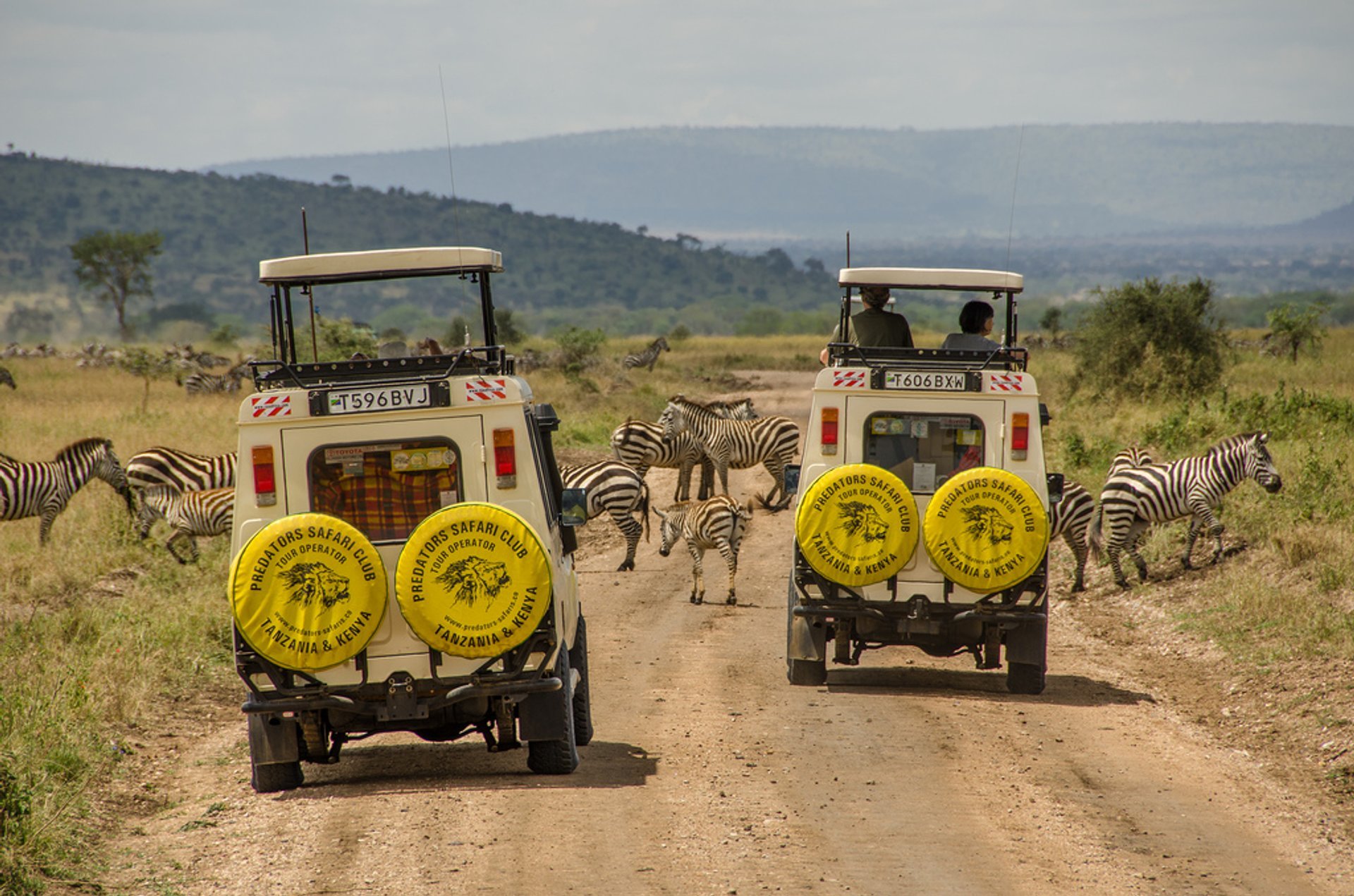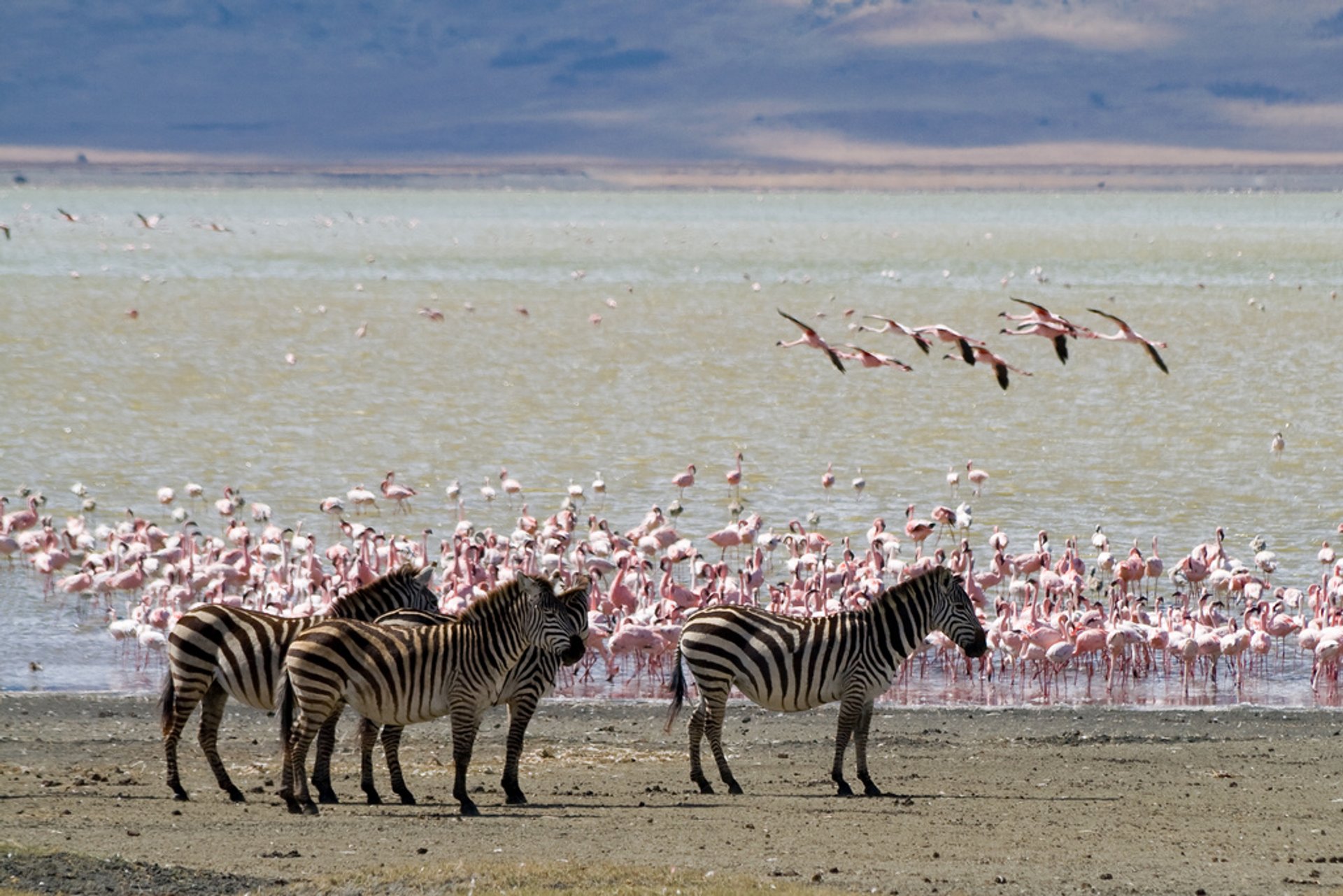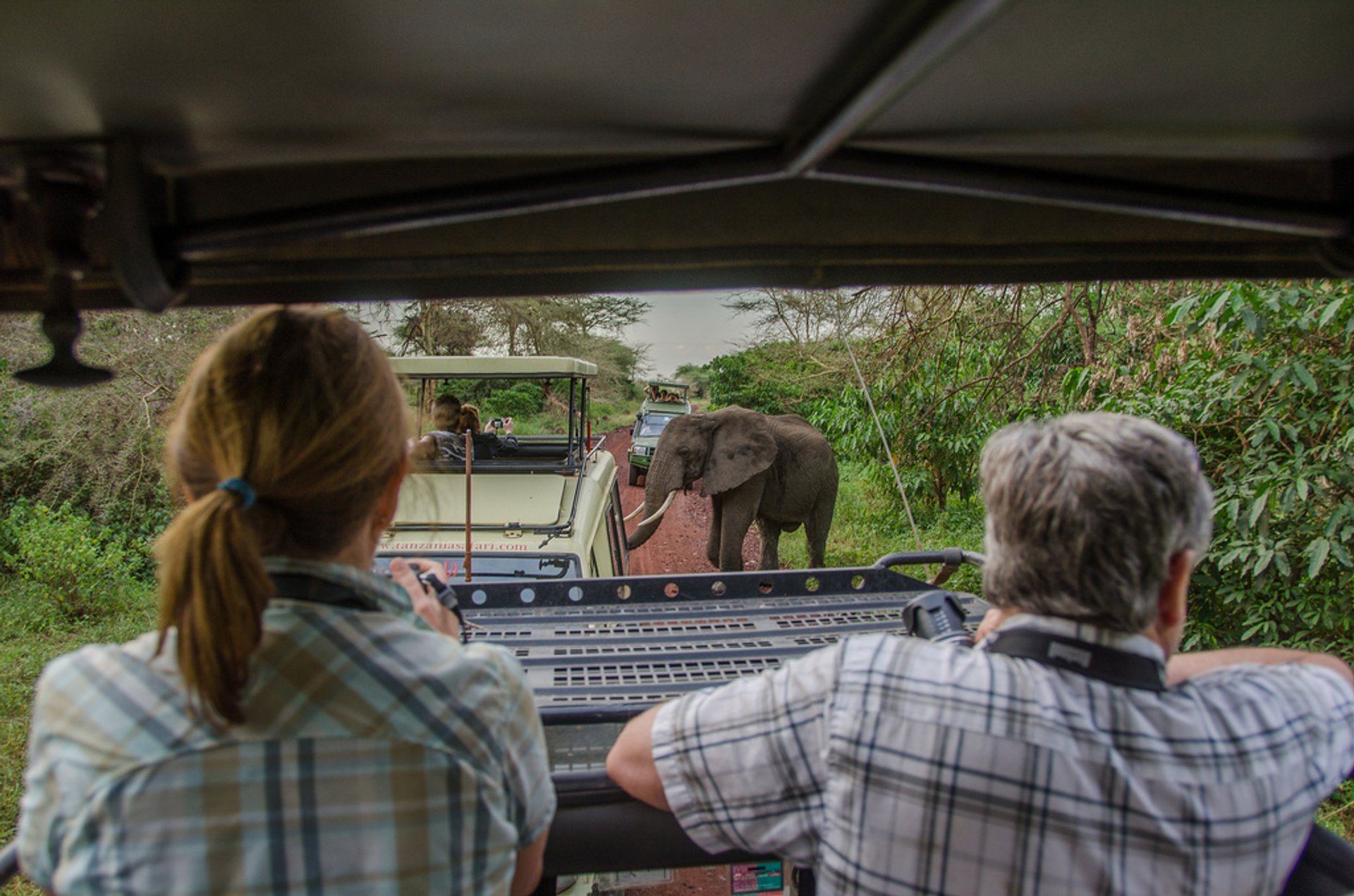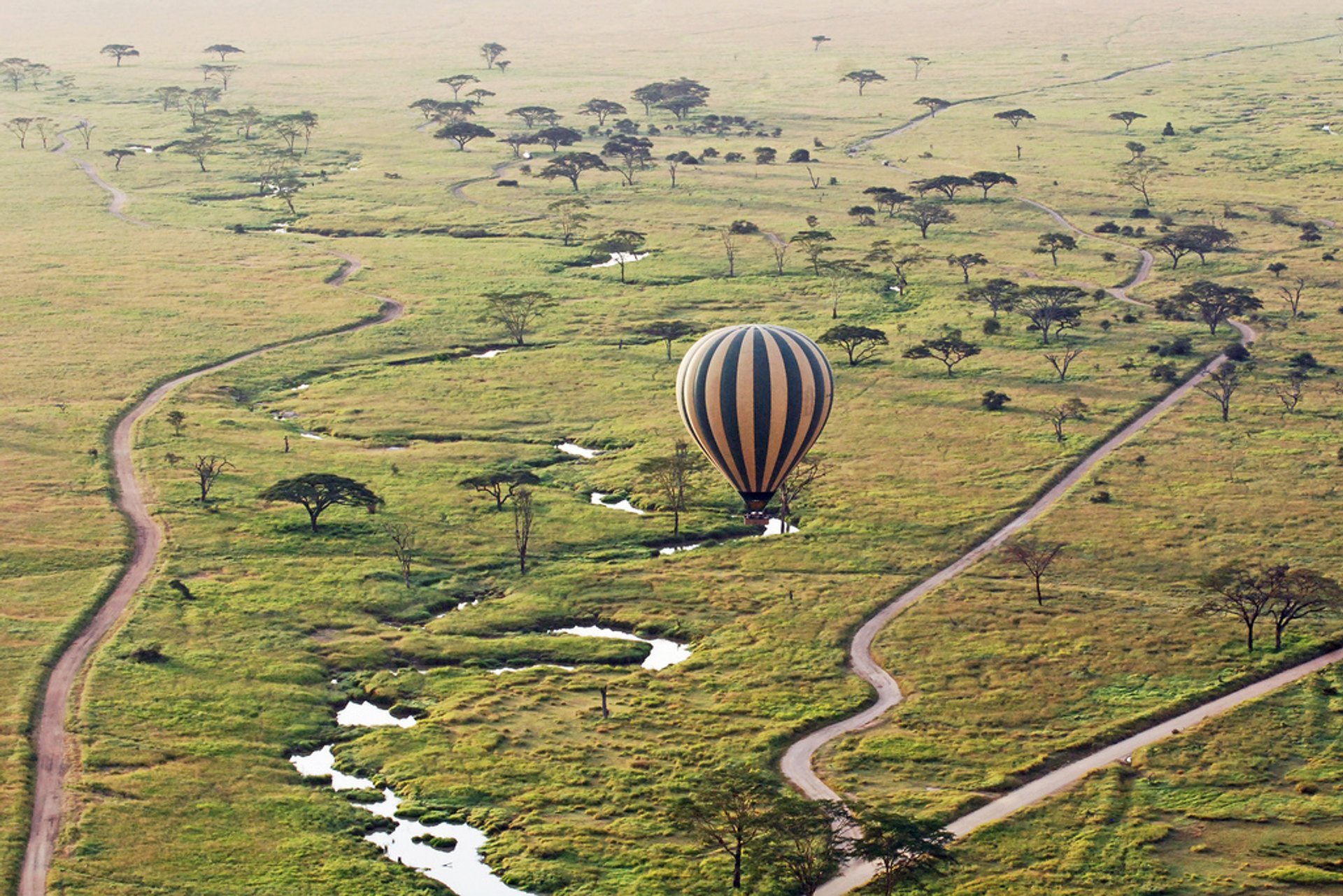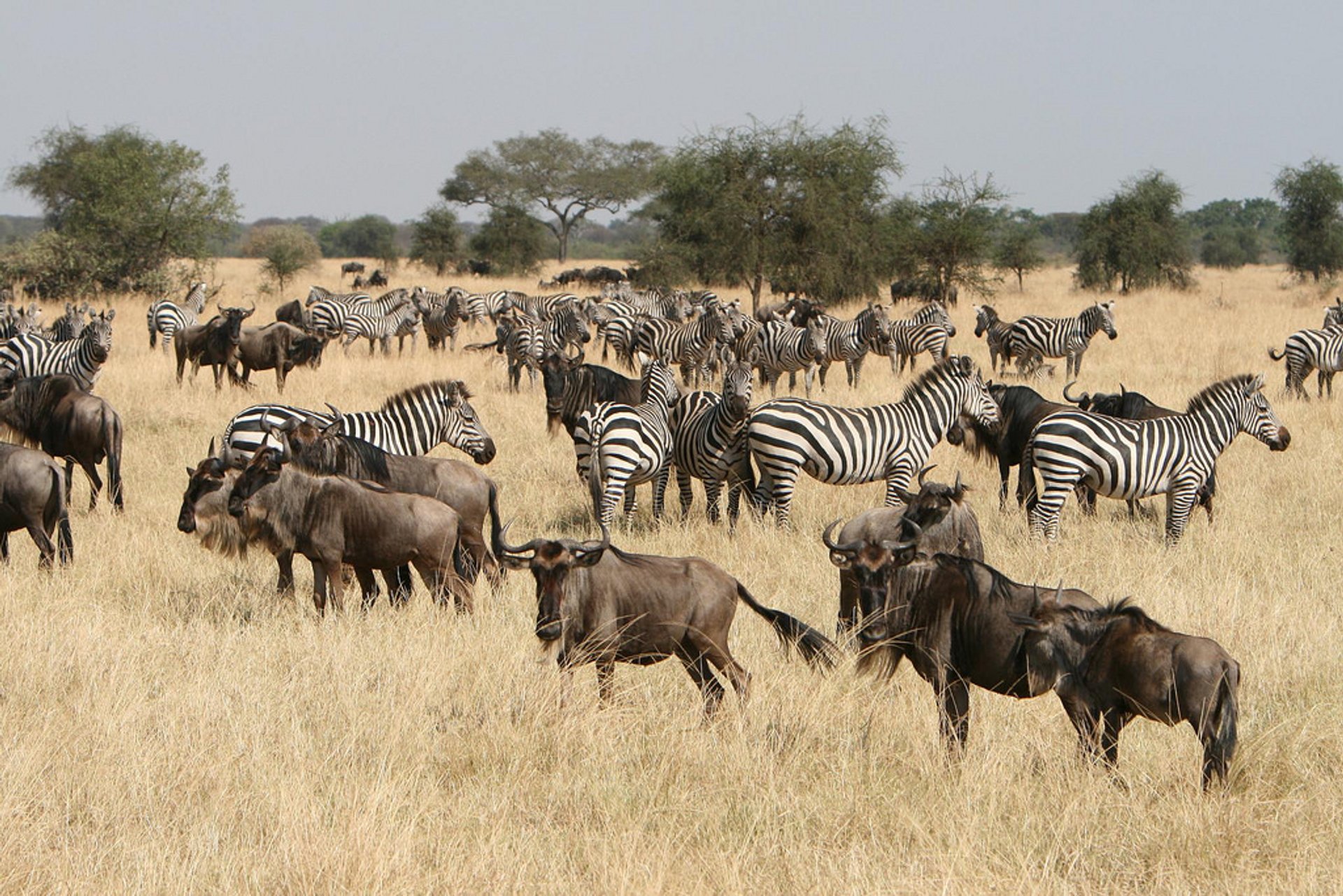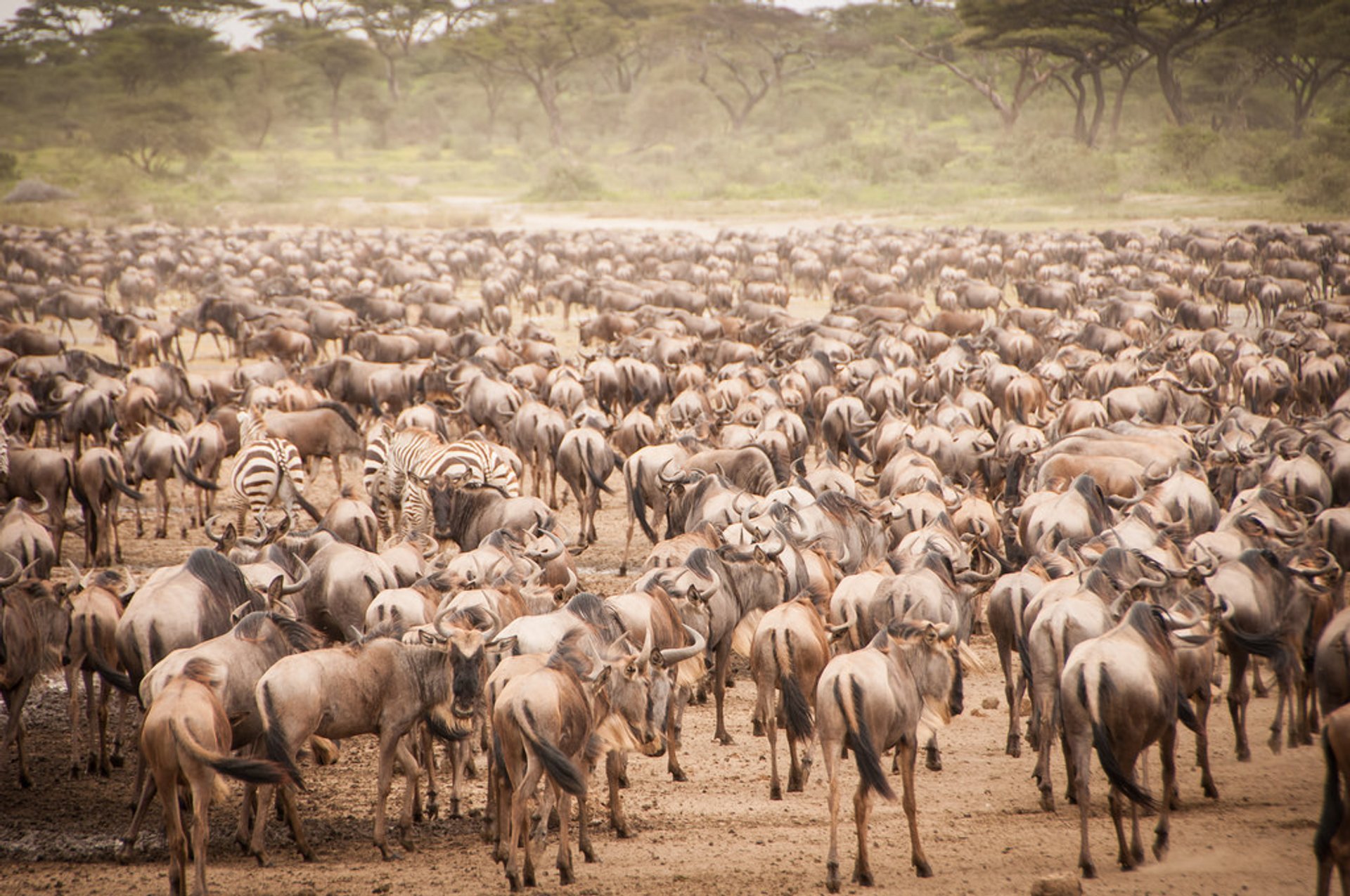 One third of Tanzania's territory is protected wildlife viewing space. It offers some of the best and most varied wildlife on the planet, stunning natural beauty, and amazing landscapes. This is a real paradise for all nature lovers, birdwatchers, and those who want to see some of the planet's largest animals in huge numbers.
A safari in Tanzania can be done in a number of ways. You can have a balloon safari, river safari, or camping safari. Even camping here has lots of different styles from simple mobile camps to luxurious ones with bathrooms, toilets, and hot running water. Tanzania's numerous national parks offer a wide range of possibilities suitable for any expectations. Here you can find giant parks that cover about 5% of the total country's territory as well as smaller and more remote parks. You can easily find elephants, lions, leopards, cheetahs, antelopes, giraffes, wildebeests, hippos, and a huge variety of birds during a one day trip.
The best chance to see millions of large animals is during the annual migration, which runs from June till October, but in different parks the period may be different. The best location is on the banks of the Mara River between the Serengeti in Tanzania and Masaai in Kenya. If lions and other big cats like leopards and cheetahs are on your wishlist, you'd better start your trip at the Serengeti National Park.
If you'd love to see big families of elephants go to the Selous Game Reserve, Ruaha National Park, and Manyara Lake. Big rivers like Ruaha and Rufiji provide a perfect opportunity for wildlife viewing, especially during the dry seasons when herds of animals roam in search of water. From July till September the concentration of migrating wild animals near the water is the highest. Wherever you go in Tanzania the wildlife is all around you, so just come and enjoy it in any way you like!
Find hotels and airbnbs near Safari (Map)