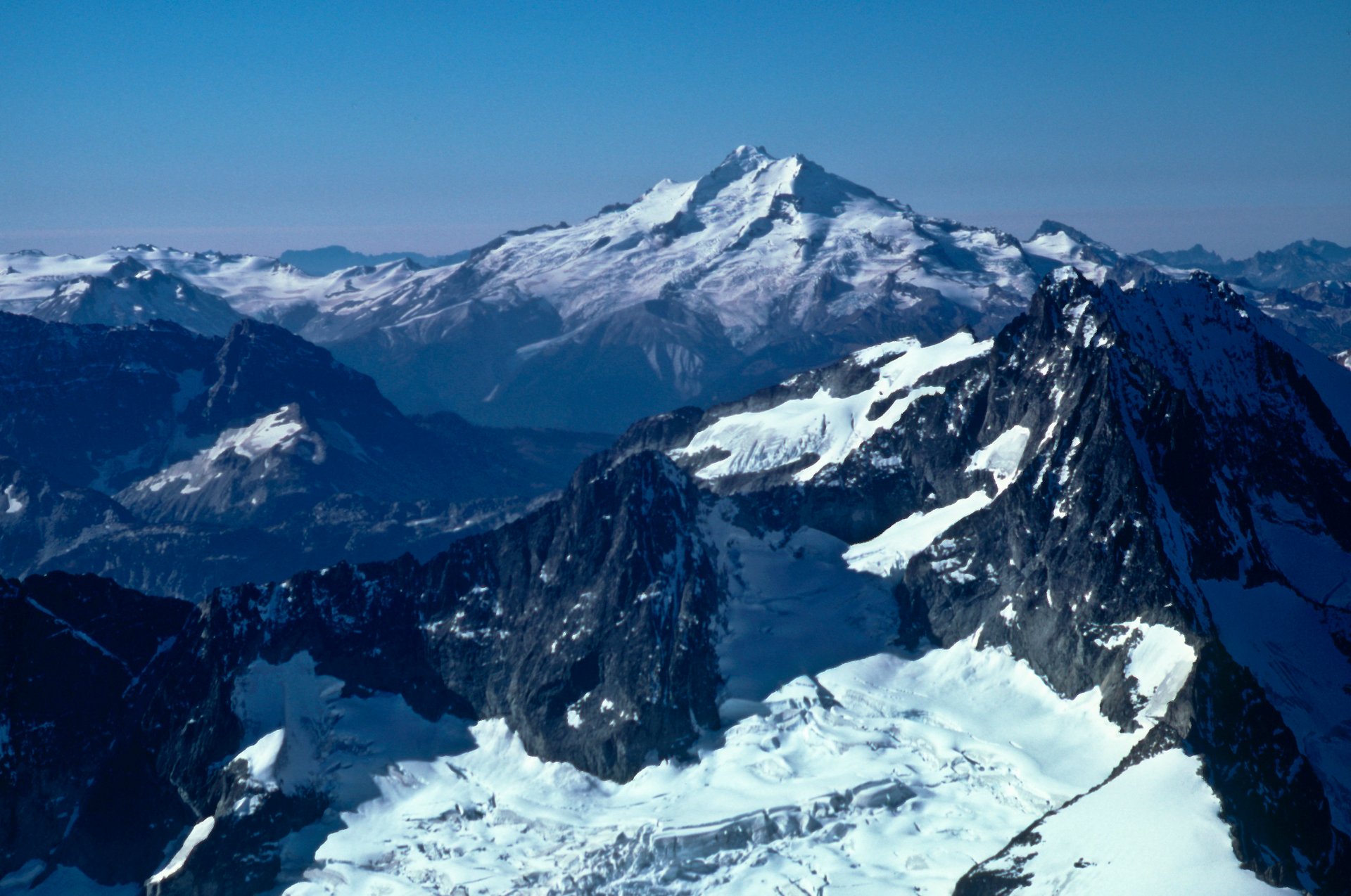 U.S. Forest Service- Pacific Northwest Region
Glacier Peak, elevation 10,541 ft (3,212 m), lies within a vast sanctuary of deep, heavily forested valleys, alpine rock, and saw-toothed mountains with over 300 active glaciers located in Washington's North Cascades. Despite an abundance of trails stretching for more than 435 mi (700km) and cross-country roads that have seen human footprints for centuries, this area remains utterly wild.
In order to get some views on the summit, many day hikers take the Cascade Pass trail. But adventurers wishing to conquer Glacier Peak, have to prepare for the long hikes with over 9,843 ft (3,000) m of elevation gain. Choose between three available approaches to the peak (White Chuck, Suiattle, or North Fork Sauk). Remember to inquire about the weather conditions before setting off on three days + incredible hike with phenomenal views and solitude. You will need an ice ax, rope and crampons to make it all the way up to the summit, where you will be rewarded with a stunning panorama of many of the great peaks of Washington as well as views stretching far across the state.
The hiking season in North Cascades runs from May to October. Please keep in mind that some creeks on this trail may be hard to cross until mid-summer. Even in July, hikers may find some routes covered with snow. Also, remember to be respectful towards wildlife in the area.
Find hotels and airbnbs near Glacier Peak (Map)