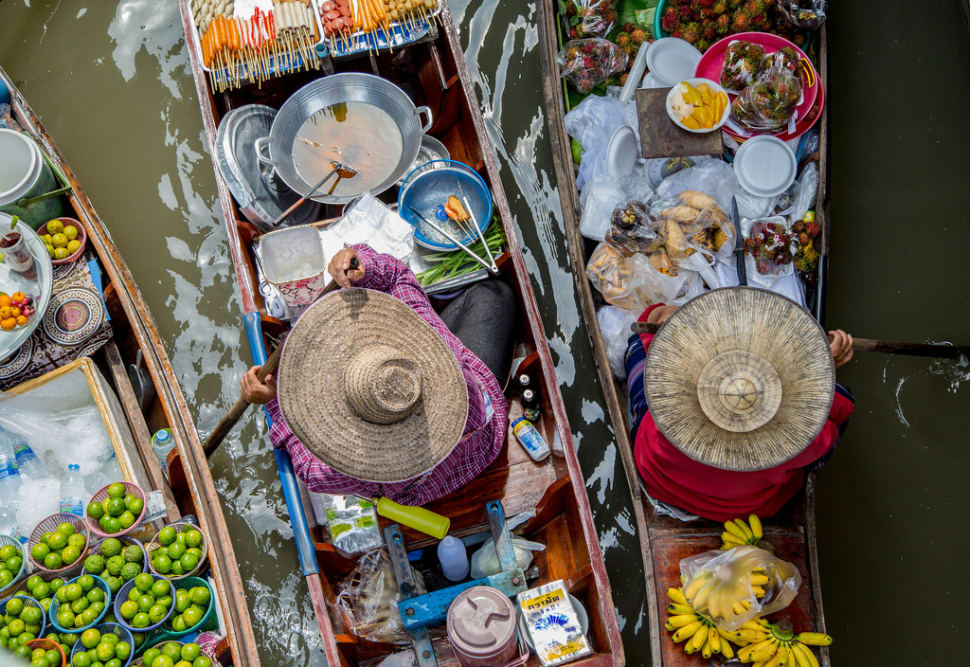 Bangkok city is often called the Venice of the East. The canals along the Chao Phraya River have always been very important for the city trade since the Middle Ages. Nowadays, floating markets around Bangkok are a well-known tourist attraction.
There are many different floating markets—Taling Chan Floating Market, Khlong Lat Mayom Floating Market, Amphawa Floating Market, Damnoen Saduak Floating Market, Bang Phli Floating Market, and others.
Taling Chan market is situated very close to Bangkok; the market is still fairly traditional with a vast choice of sea snacks—crab legs, roasted shrimps and roasted snakehead fish.
Khlong Lat Mayom Market is famous for its local organic produces. There you can find goods on both land and water. By the way, you can extend your trip by taking a boat trip to explore Thai rural life.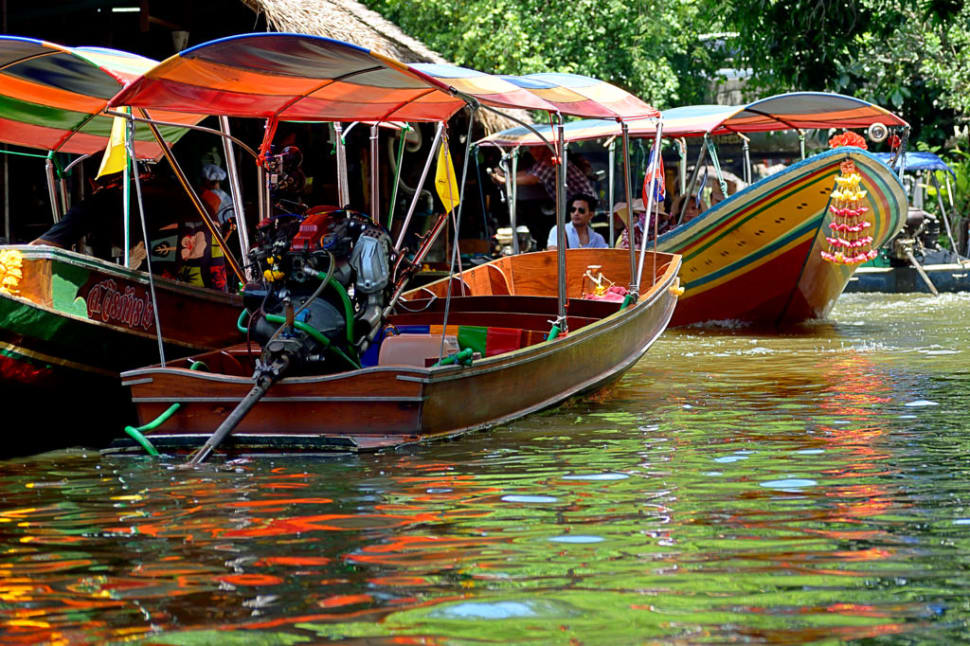 Amphawa it's maybe one of the most popular markets with Thai natives. There you can find traditional clothing, arts and crafts and enjoy the delicious meals which are served directly from the boats.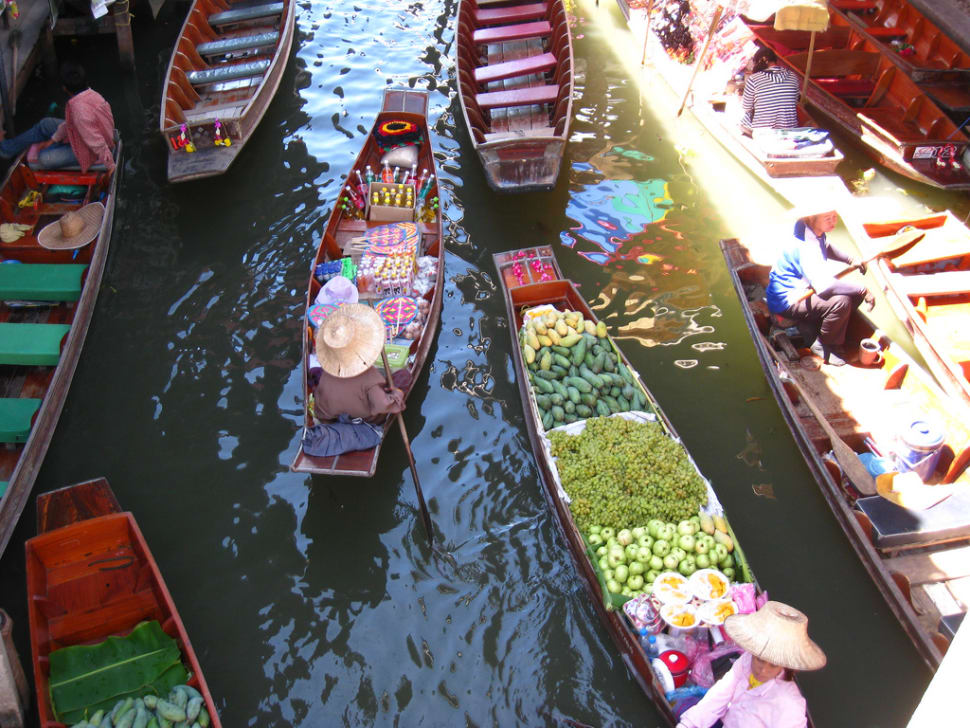 Bang Nam Phueng is probably the best place to communicate with locals and experience their folk dishes.
Damnoen Saduak is a very touristy market with lots of souvenirs. It may be extremely crowded with foreigners, and sometimes the traffic on the river can be quite exhausting.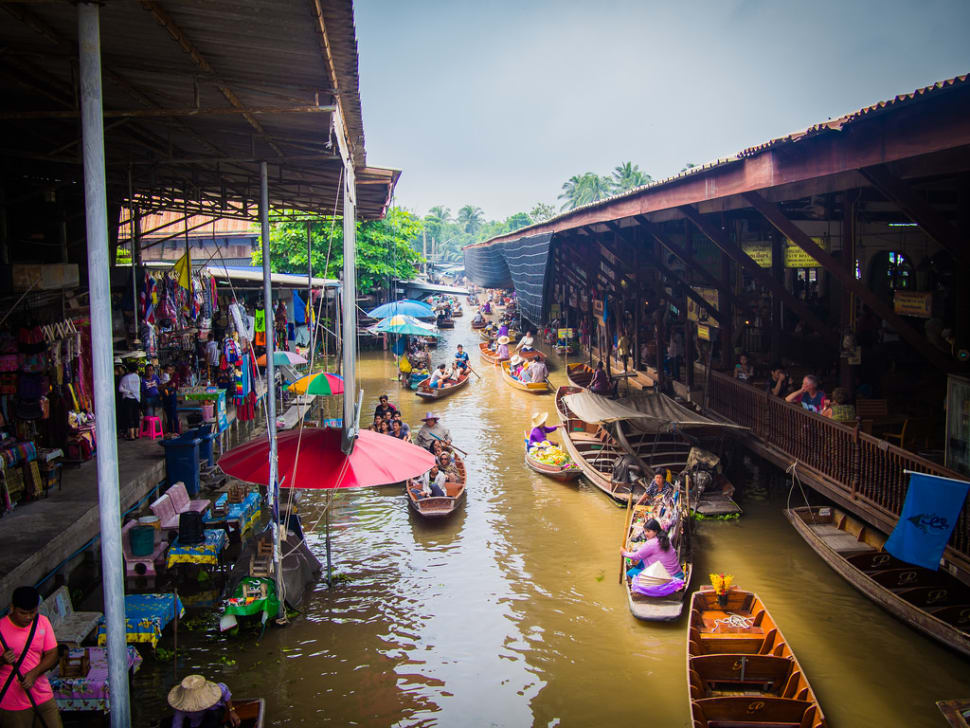 Floating markets are available at any season, but it's better to avoid the rainy season which runs from June until October, it can be very tough to get around when it rains. The dry season (November-May) is the most suitable for visiting floating markets with the pleasantly warm weather (November-February) while warm period (March-May) can be exhausting.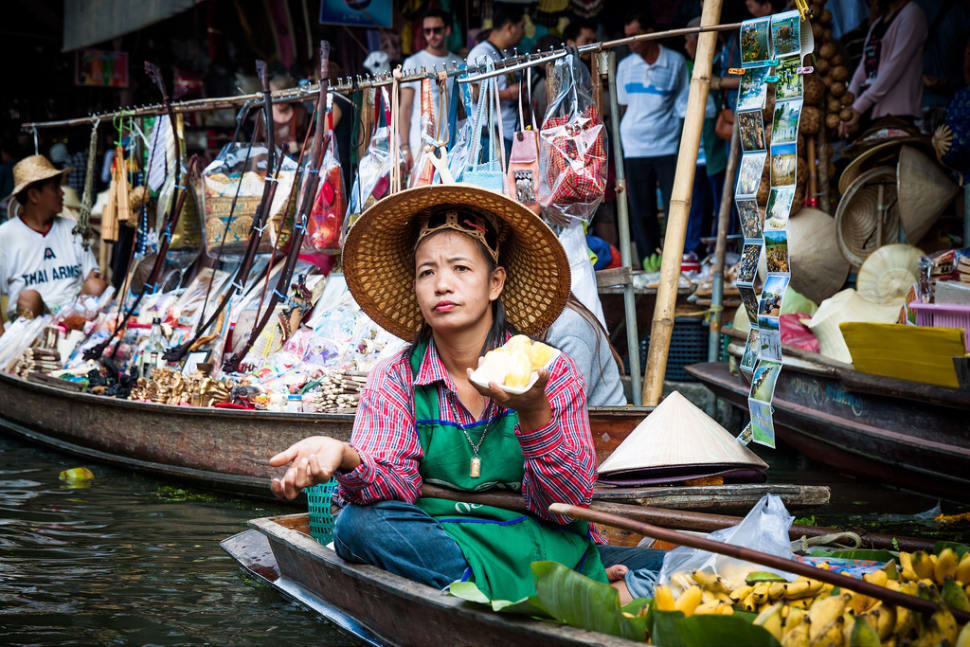 Floating Markets Map & Location
Accommodations nearby
Floating Markets Featured in