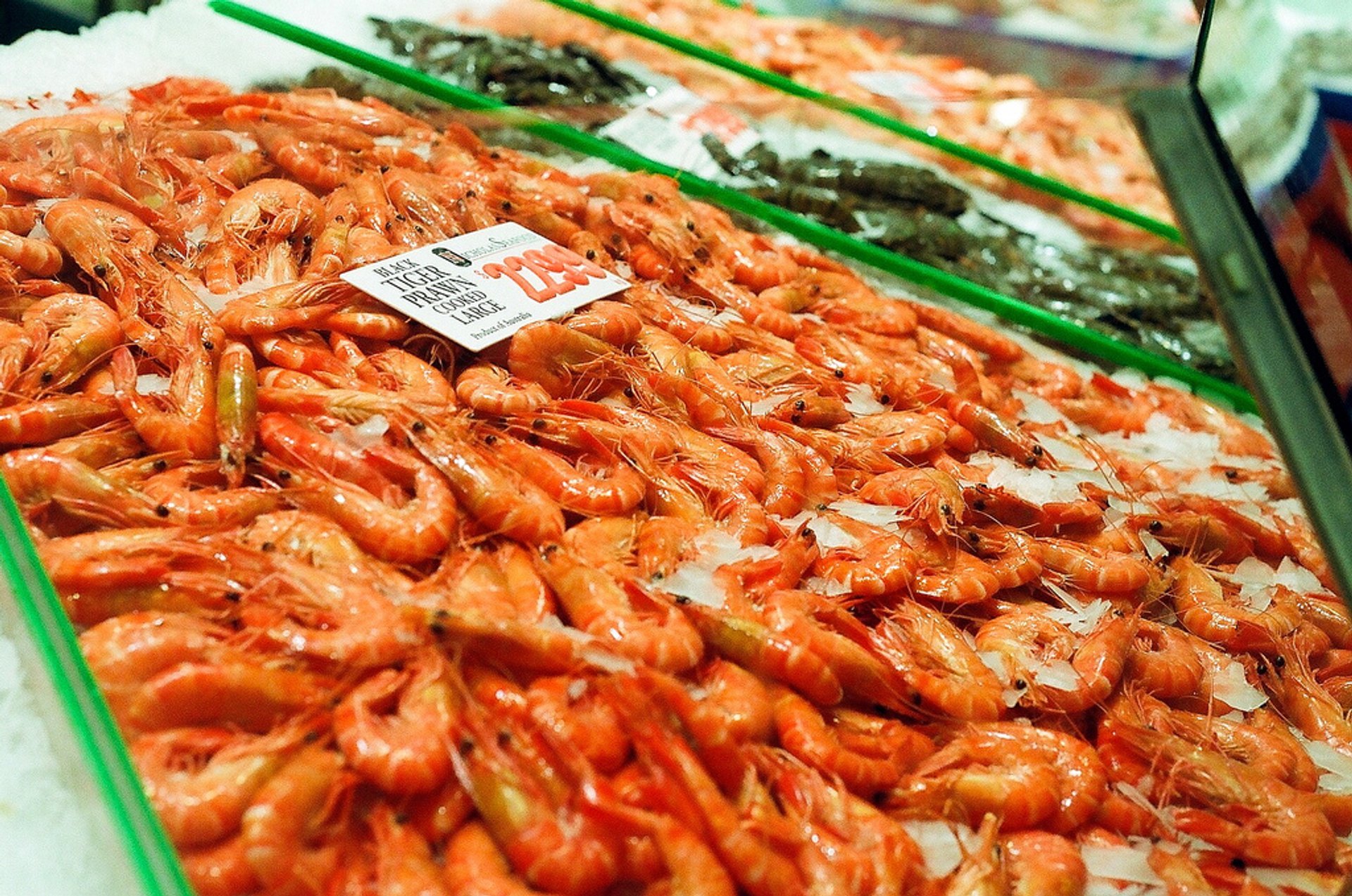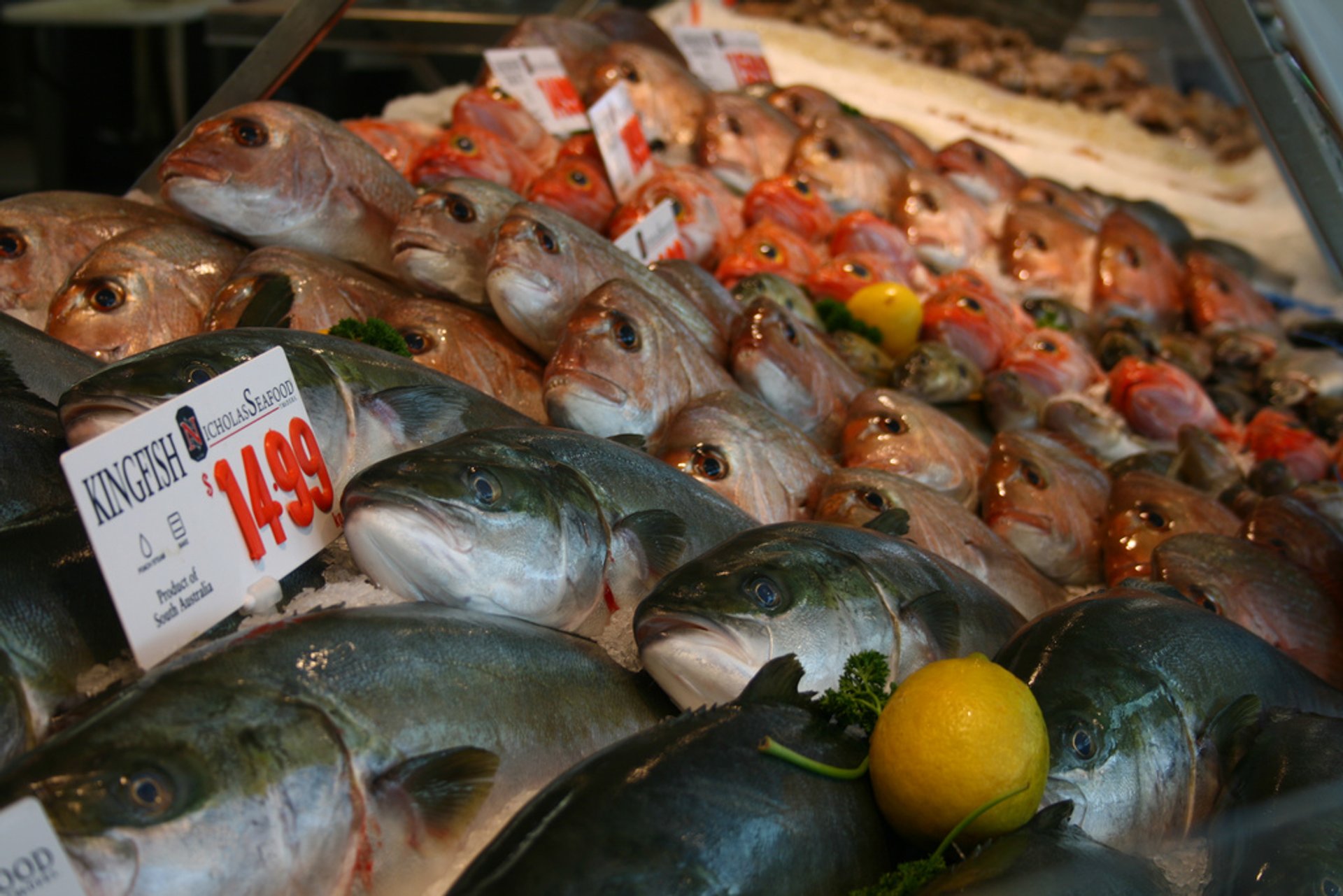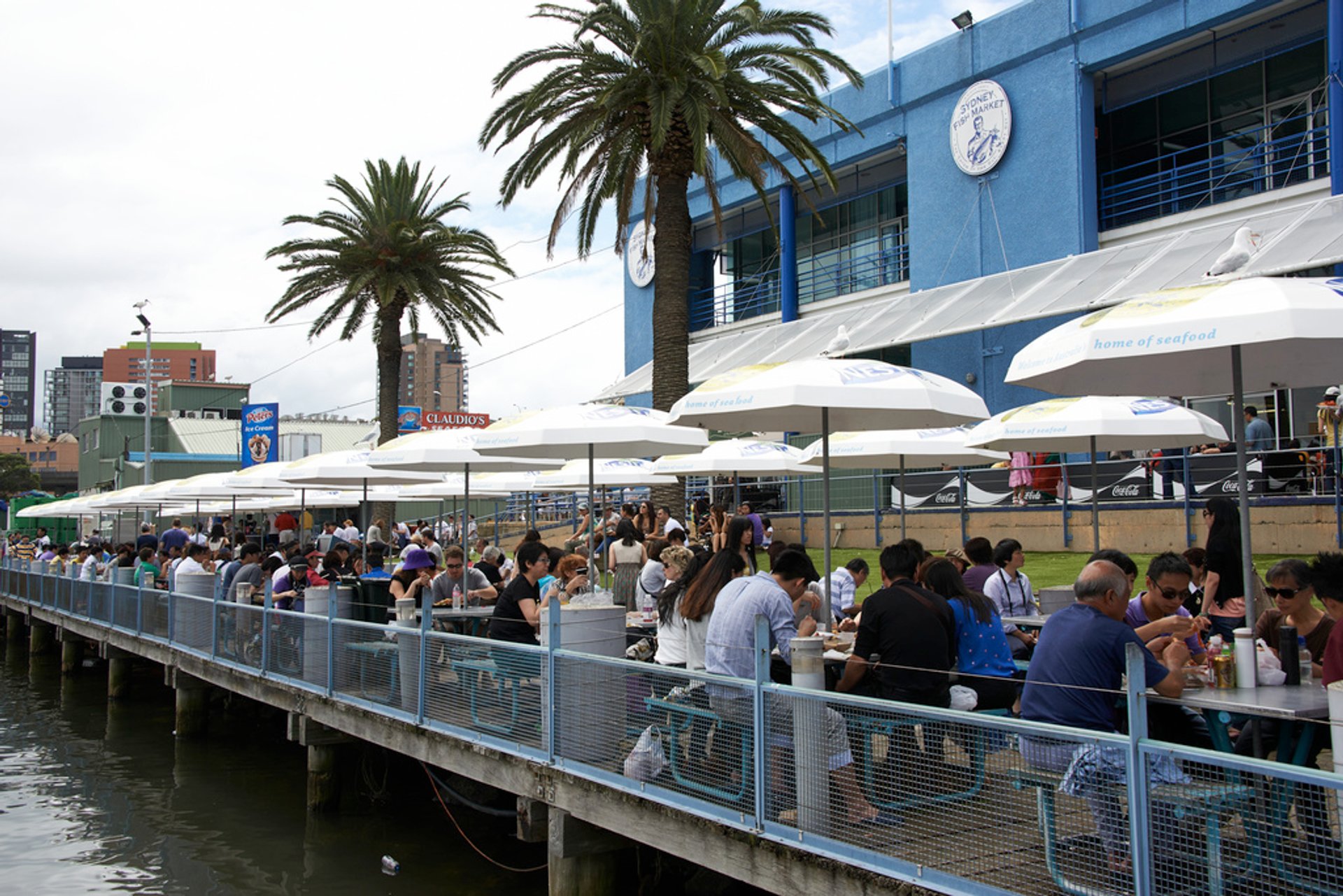 The iconic Sydney Fish Market was established by the state government in 1945 and was privatized in 1994. The SFM offers the excellent opportunity for locals and visitors to experience an authentic fish market at its finest. It is considered to be the world's second-largest seafood market outside of Japan in terms of variety of products.
Retailers at SFM offer a wide choice of fresh seafood and much more. The market incorporates a working fishing port, a fresh seafood retail market, a wholesale fish market, a sushi bar, a fruit and vegetable market, and a new meat deli. There is also a delicatessen, a bakery, a gift shop, a florist, a beverage outlet, indoor seating, outdoor promenades for visitors, and even seafood cooking school.
The seafood cooking school holds a variety of classes specialized in seafood including those taught by some leading chefs. There are daily wholesale auctions for Sydney's seafood retailers. You can come for lunch to enjoy a delicious and fresh seafood meal on the wharf overlooking the water or buy some seafood for dinner.
The Sydney Fish Market opens at 7 am and closes at 4-5 pm. Before the auction, where 52 tonnes are sold per day, seafood buyers arrive to check the day's catch. Visitors have the opportunity to see the action by booking a Behind the Scenes tour.
Find hotels and airbnbs near Sydney Fish Market (Map)