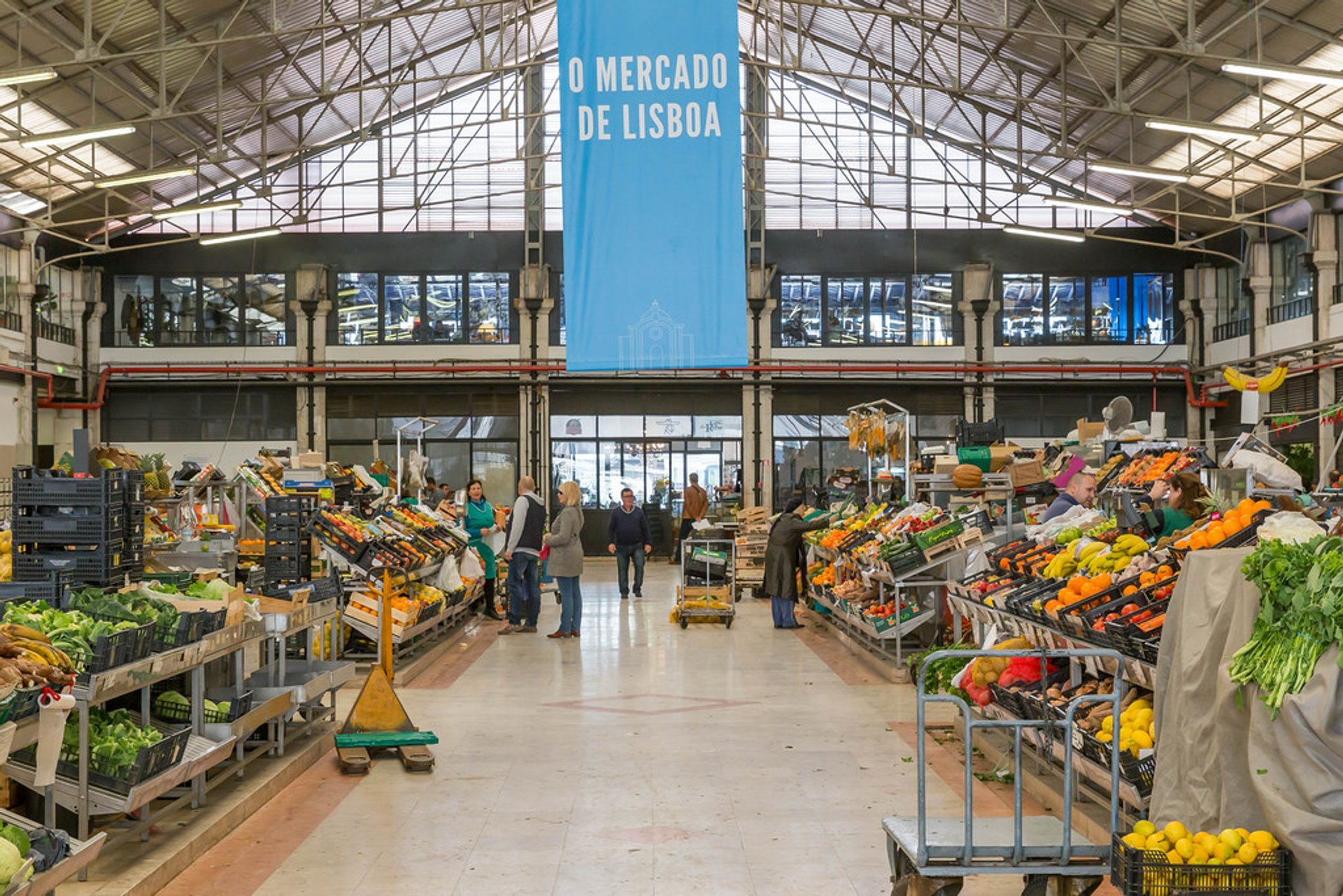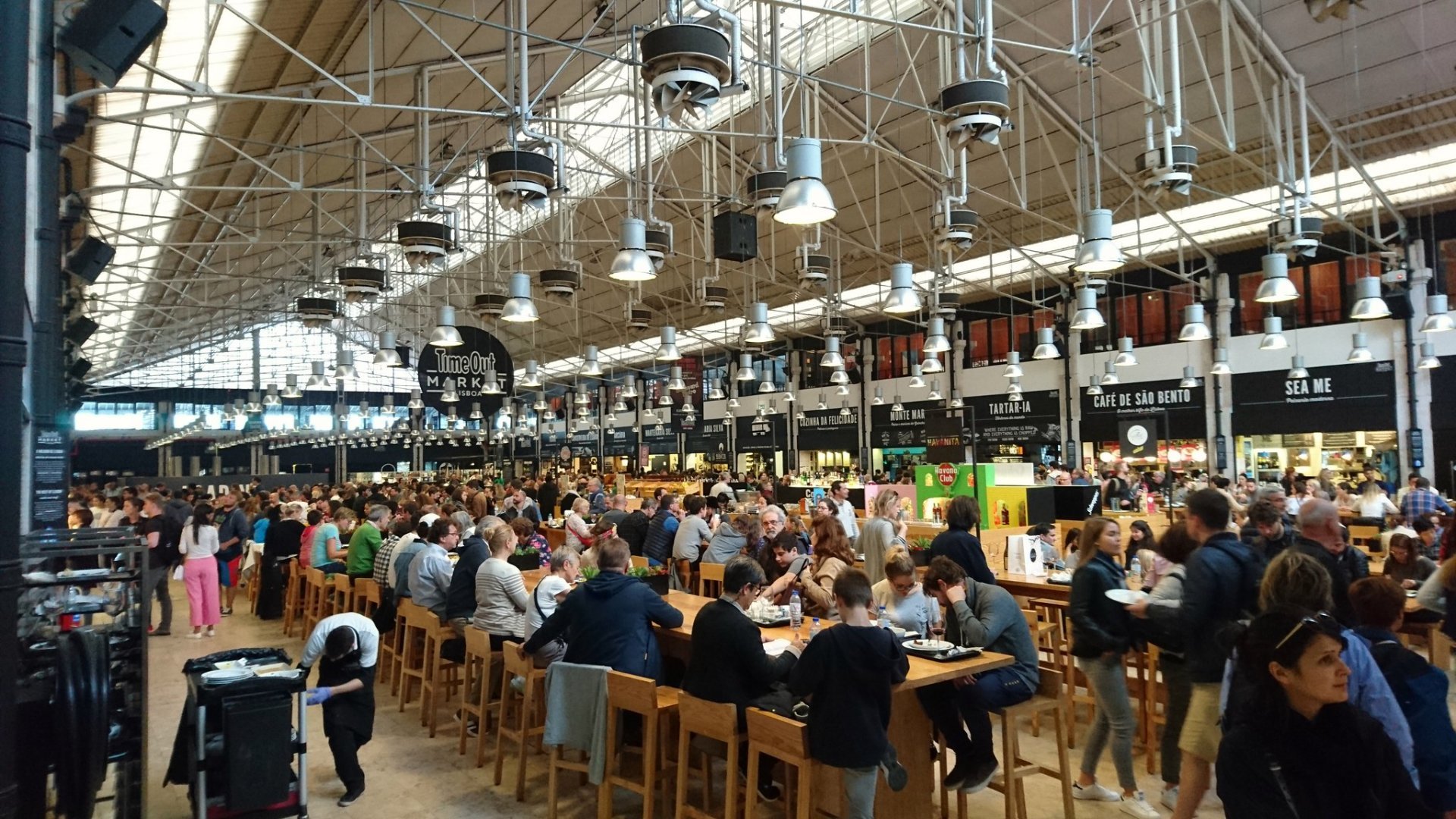 Markets are a landmark of Lisbon. Even though they are open throughout the entire year, nevertheless, there are certain times when it makes more sense to visit them. During the summer, you can find locals selling sun-dried octopus and sardines. In the autumn, you can try wines and almonds. Meanwhile, in the winter, sheep cheese, fresh olives, and oranges take their place on the shelves.
Time Out Food Market Lisbon
Mercado da Ribeira (now Time Out Market) is Lisbon's main food market, featuring 26 restaurants, 8 bars, a lot of shops, and an amazing music spot. It attracts many food tourists: there is a special food court, manned by top chefs, who cook and serve food at stalls. Opening hours are from 10 am until midnight every day.
Mercado de Arroios
Mercado de Arroios is located right in the heart of Mouraria, the most culturally-diverse neighborhood in Lisbon. Open Monday to Saturday from 7 am until 2 pm, it always offers plenty of fresh fish, fruits, meat, and veggies. Also, it's famous for many cafes, where you can enjoy delicious meals.
Among other markets worth visiting are Agrobio Organic Market, Príncipe Real Organic Produce Fair, and the Mercado D'Aqui. The markets are held mainly during the weekend or on a monthly basis; each market has its own schedule that you can check in advance.
Find hotels and airbnbs near Food Markets (Map)