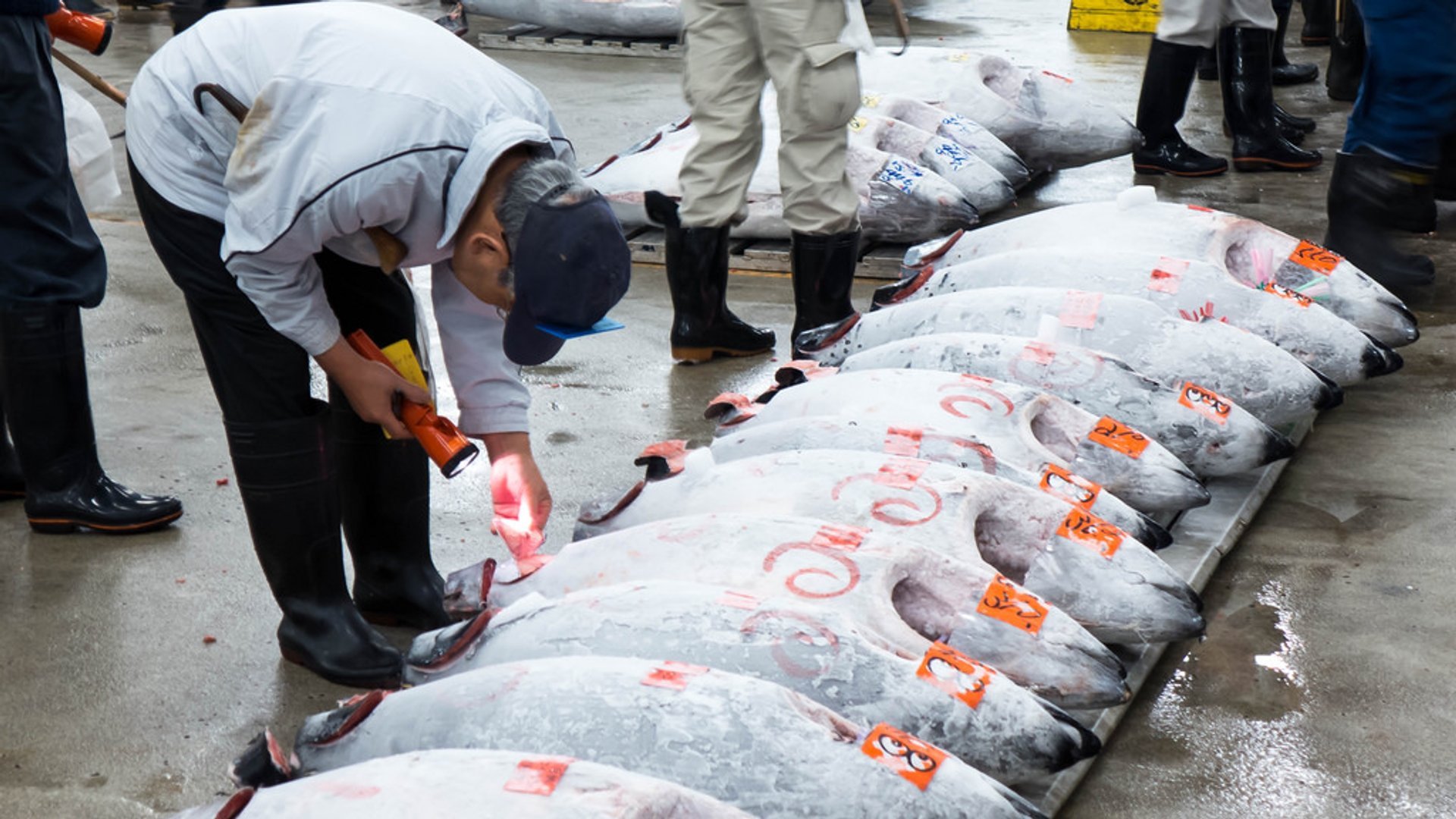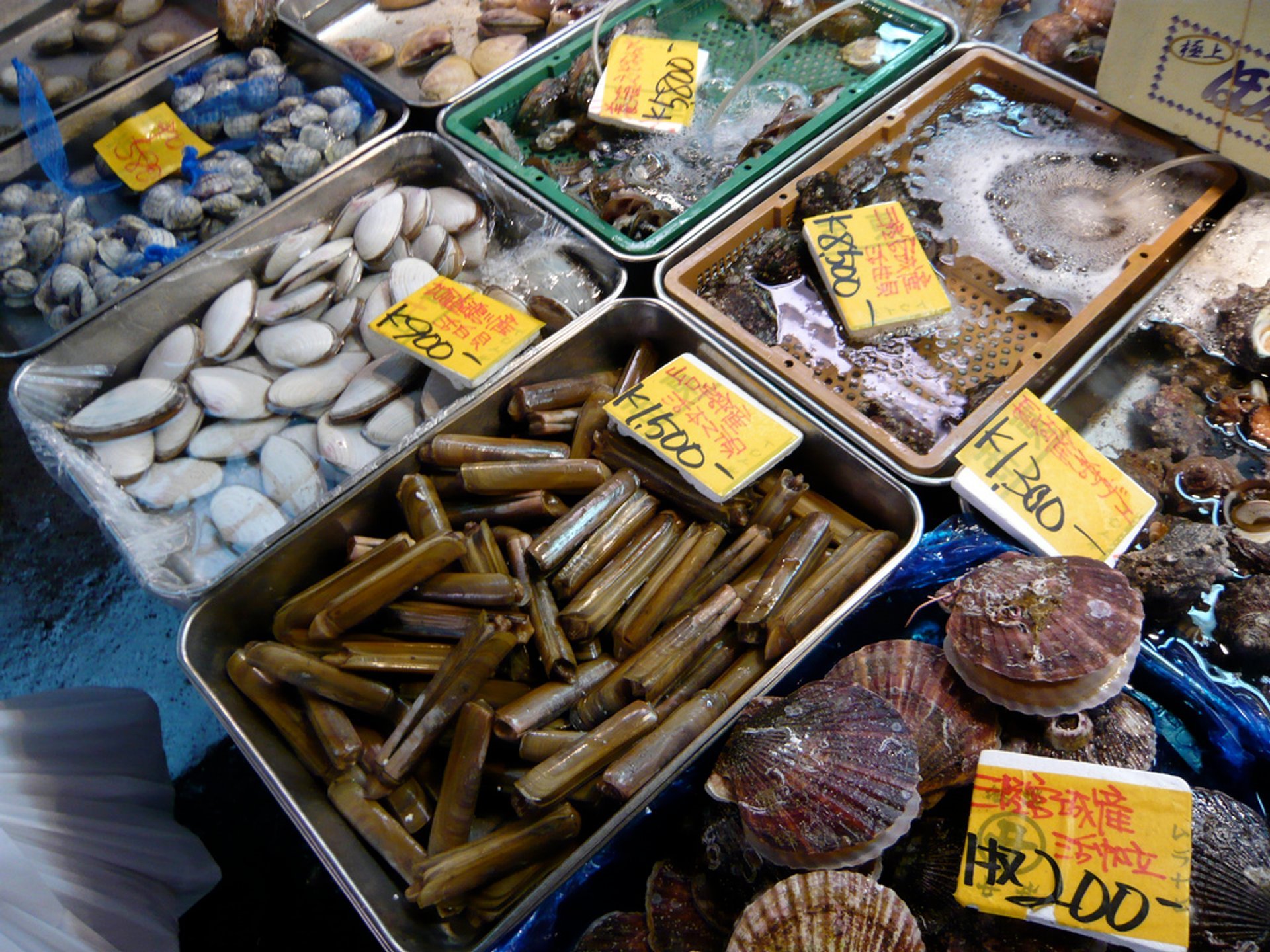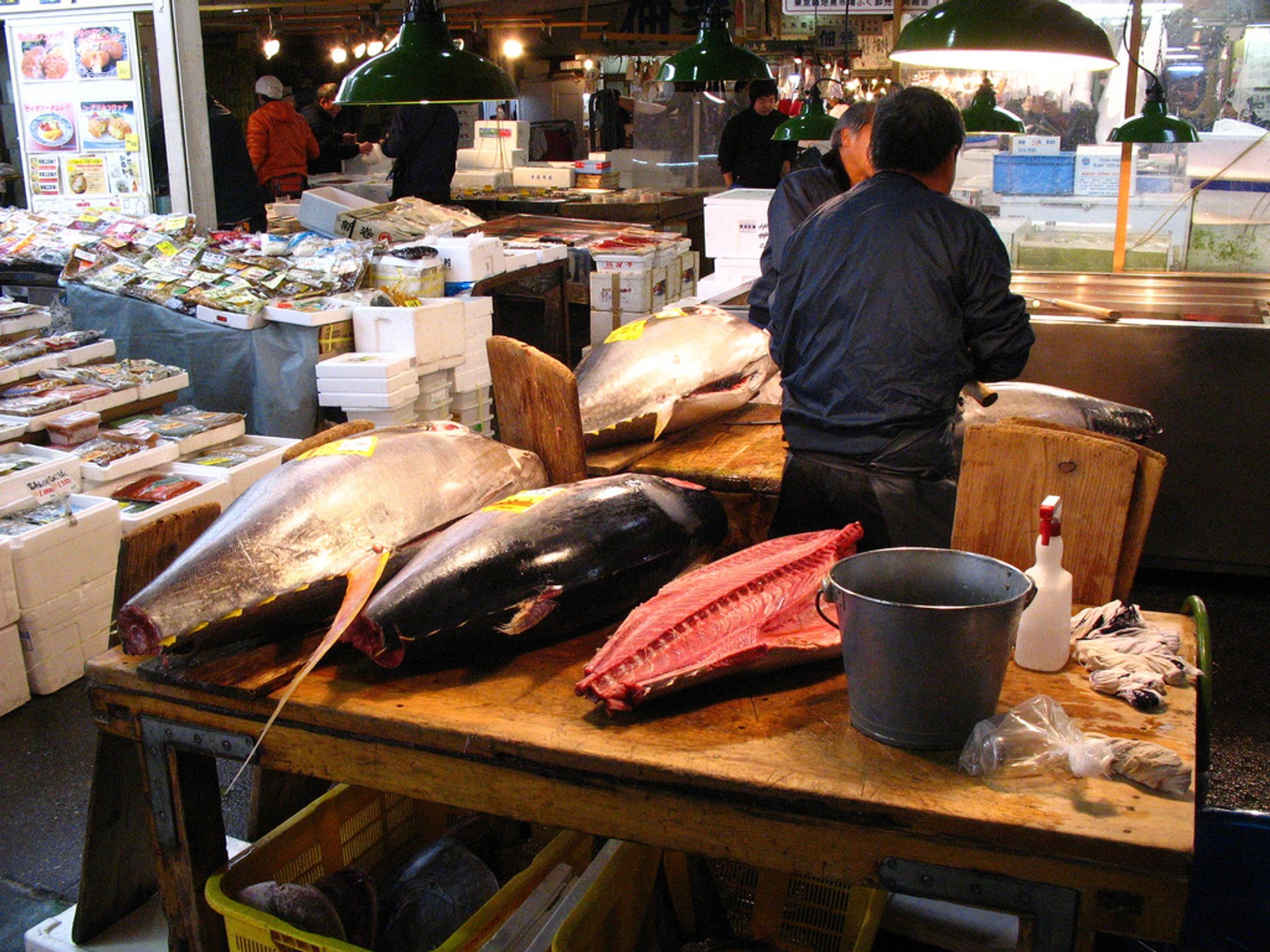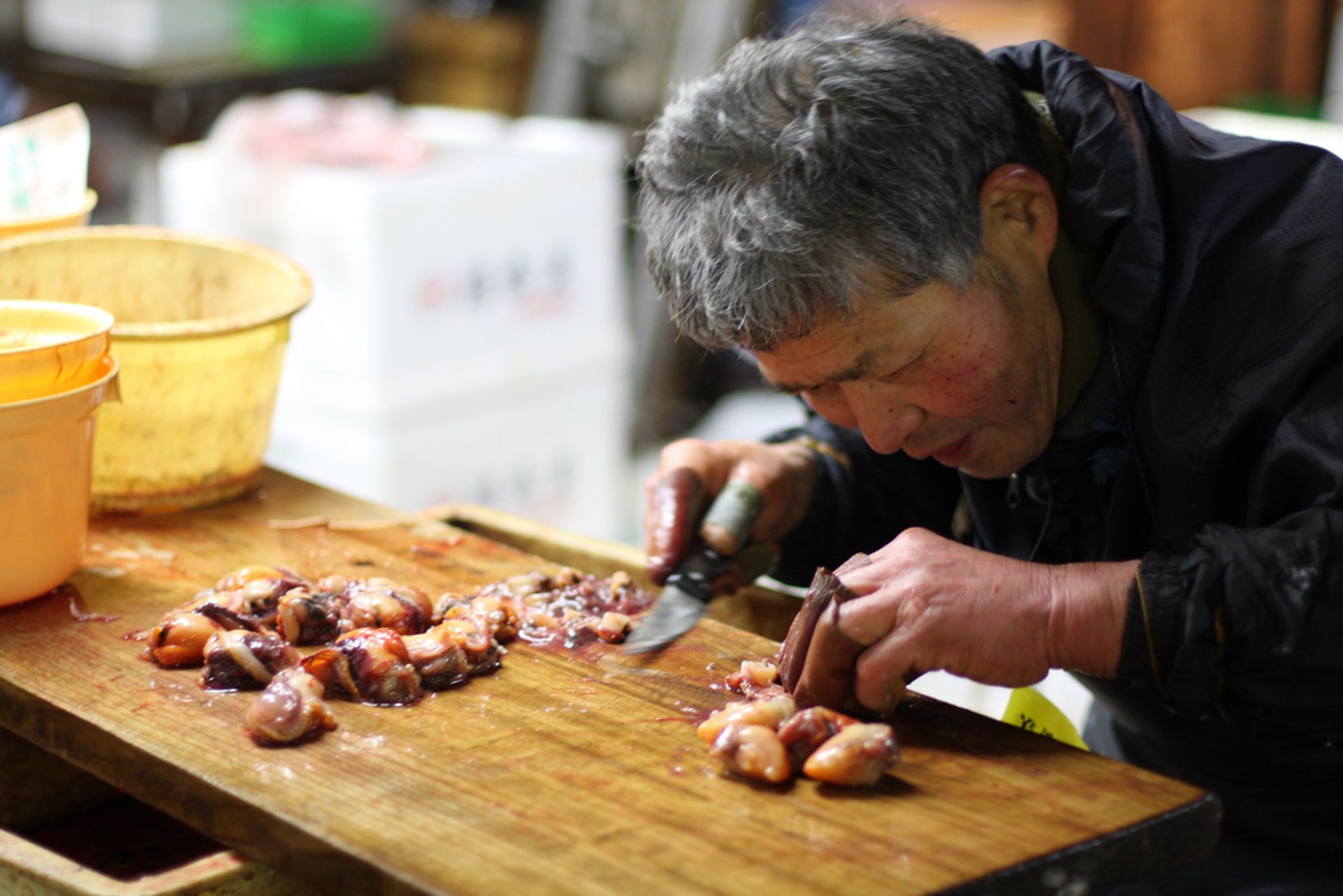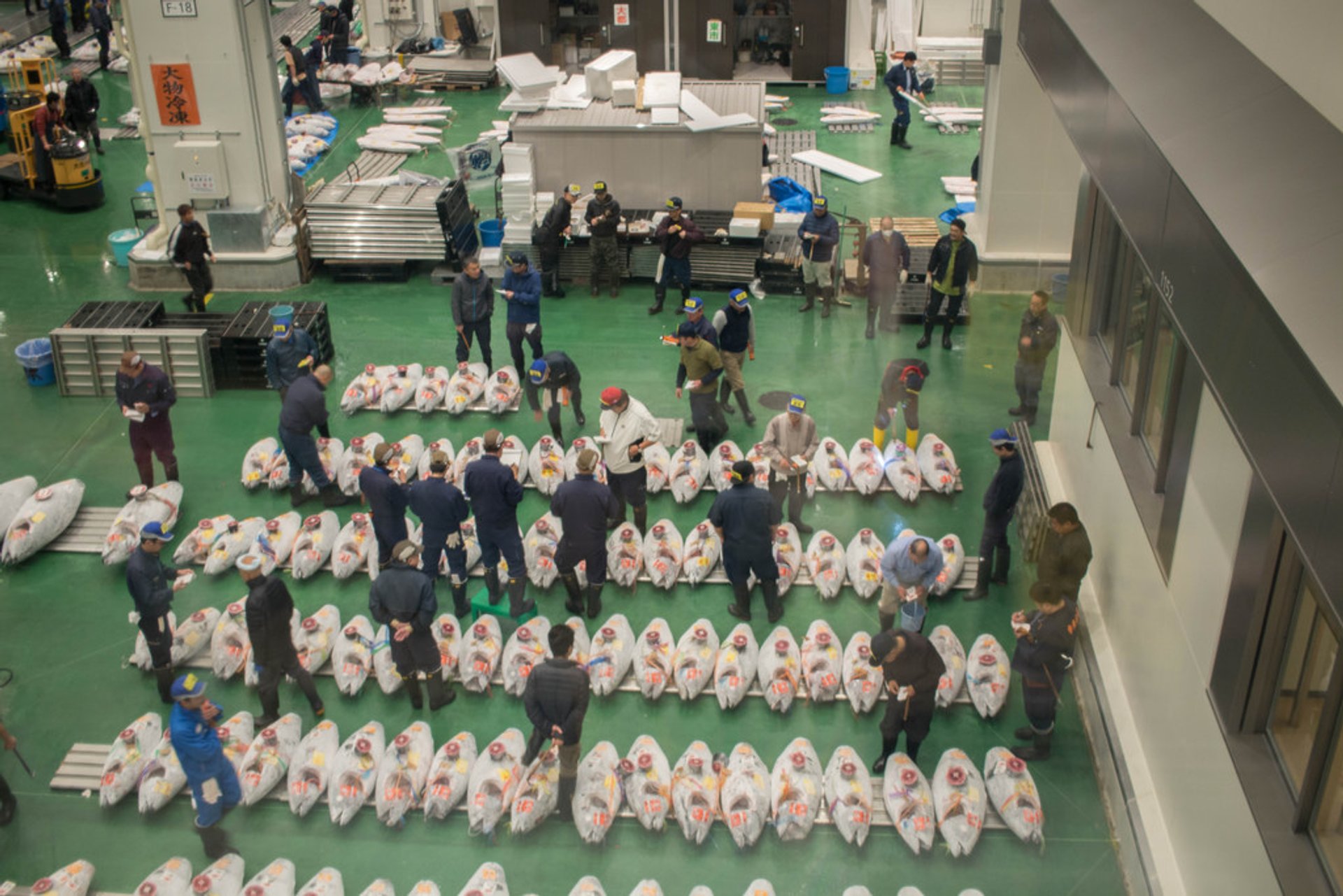 In 2018 the iconic Tokyo Tsukiji Market moved to a new location—Toyosu Fish Market. It is located near Shijomae Station, on the Yurikamome Line, about 2 km east of Tsukiji. The new building, which is twice the size of the Tsukiji market, is naturally lacking its historic atmosphere and intimacy. However, Toyosu Market is set to become a very popular tourist spot.
The Toyosu Market consists of three buildings: two for seafood and one for fruits and veggies. All of the buildings are connected to Shijo-mae Station and have special viewing decks for tourists to observe the market activity without obstructing the process, which was a problem at the Tsukiji Market. The viewing deck for the seafood auction can be accessed from the station through a 400-meter long walkway which runs past restaurants and information panels for visitors.
The famous tuna auctions take place between 5:30 and 6:30 in the morning, and may finish earlier when there is only a few tuna left. You do not need to sign up beforehand anymore, just show up on time and enjoy.
After the wholesale market moved, the Tsukiji Outer Market (築地場外市場, Tsukiji Jōgai Shijō) keeps working. It is a district adjacent to the former site of the Tsukiji Wholesale Market. Here you'll find a few blocks of wholesale and retail shops and restaurants squeezed along narrow lanes. Visitors can buy fresh and processed seafood alongside food-related goods like knives.
Toyosu Market operates all year round but is closed on Sundays, most Wednesdays, and also Japanese public holidays.
Find hotels and airbnbs near Toyosu Market (Map)