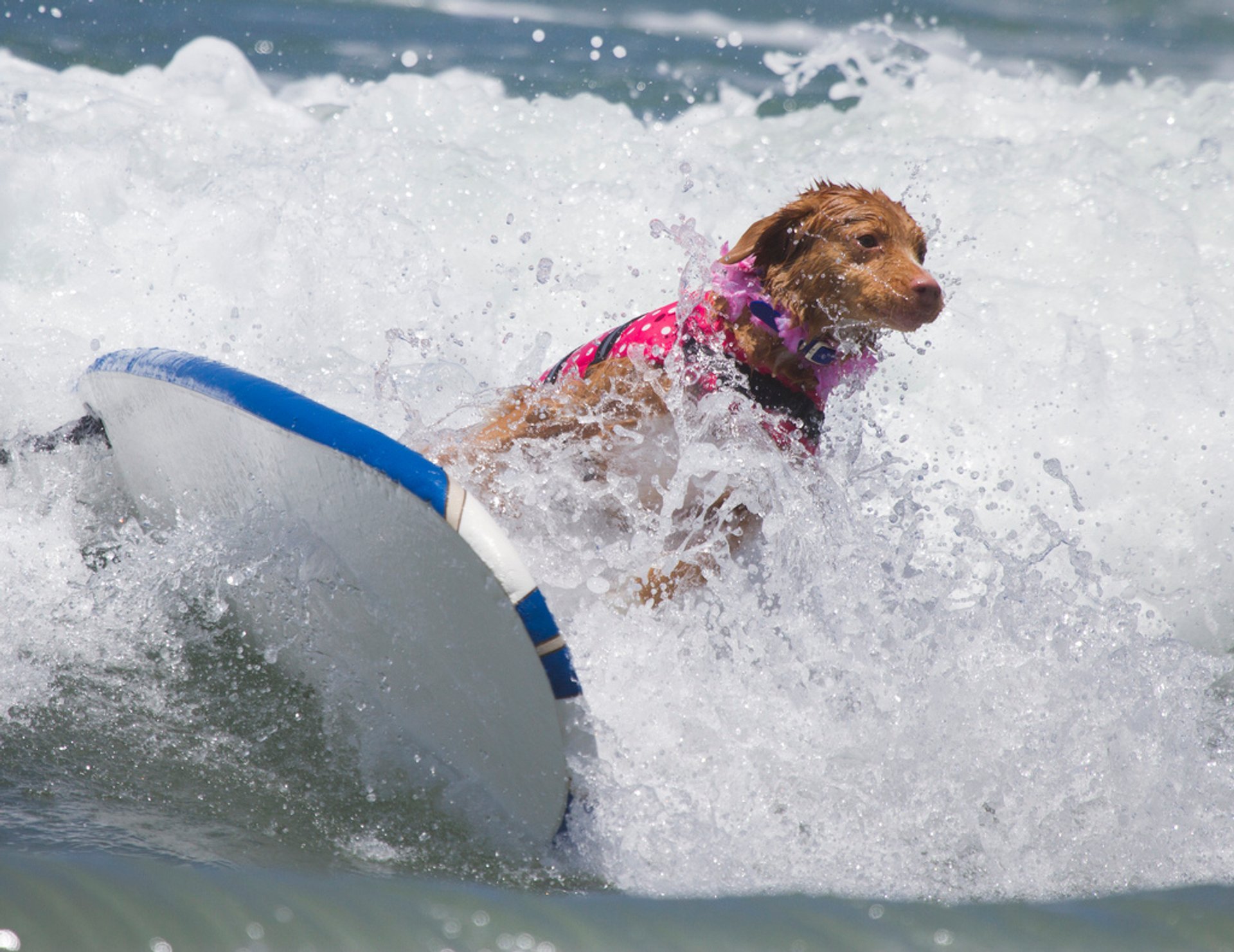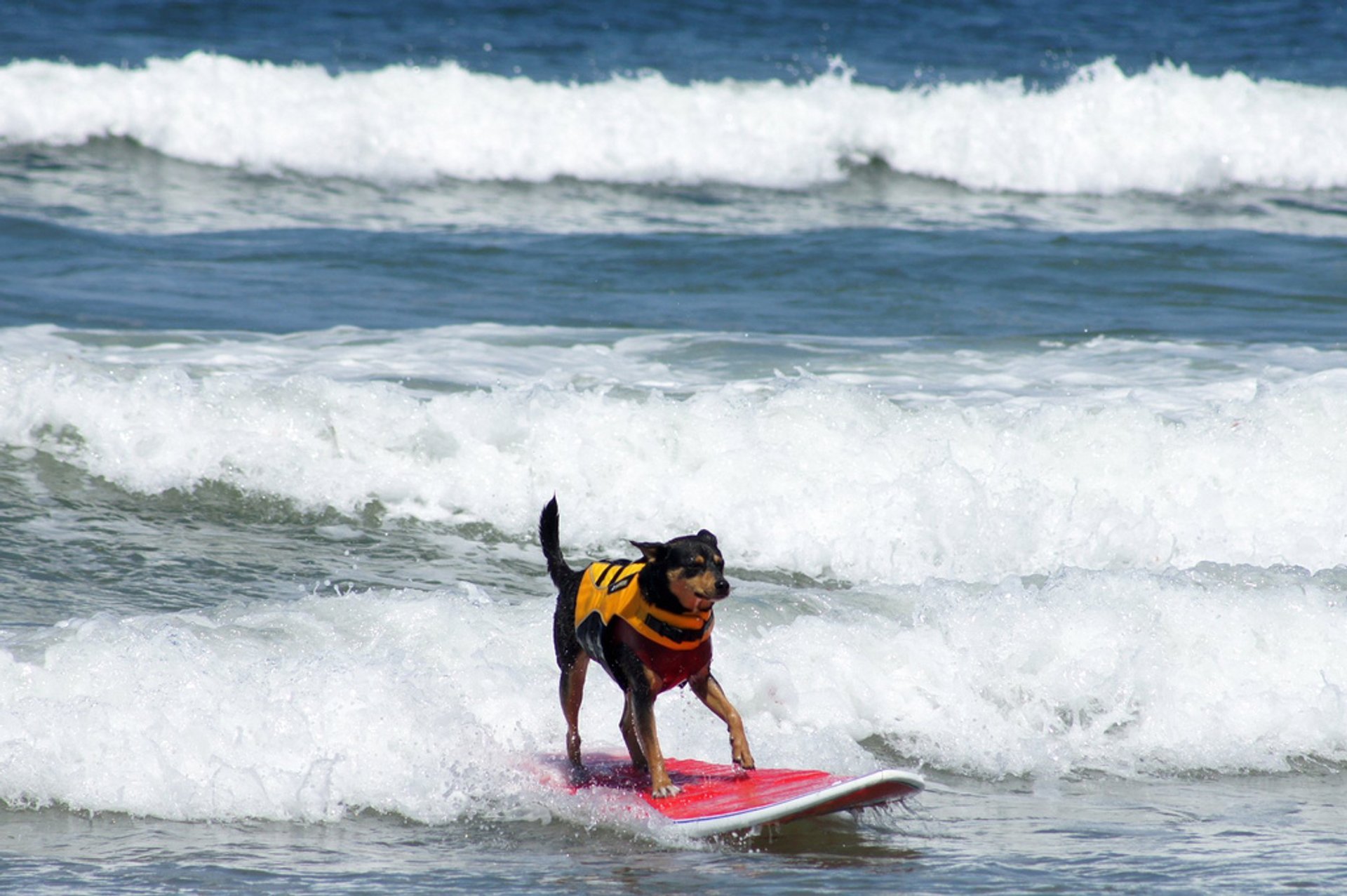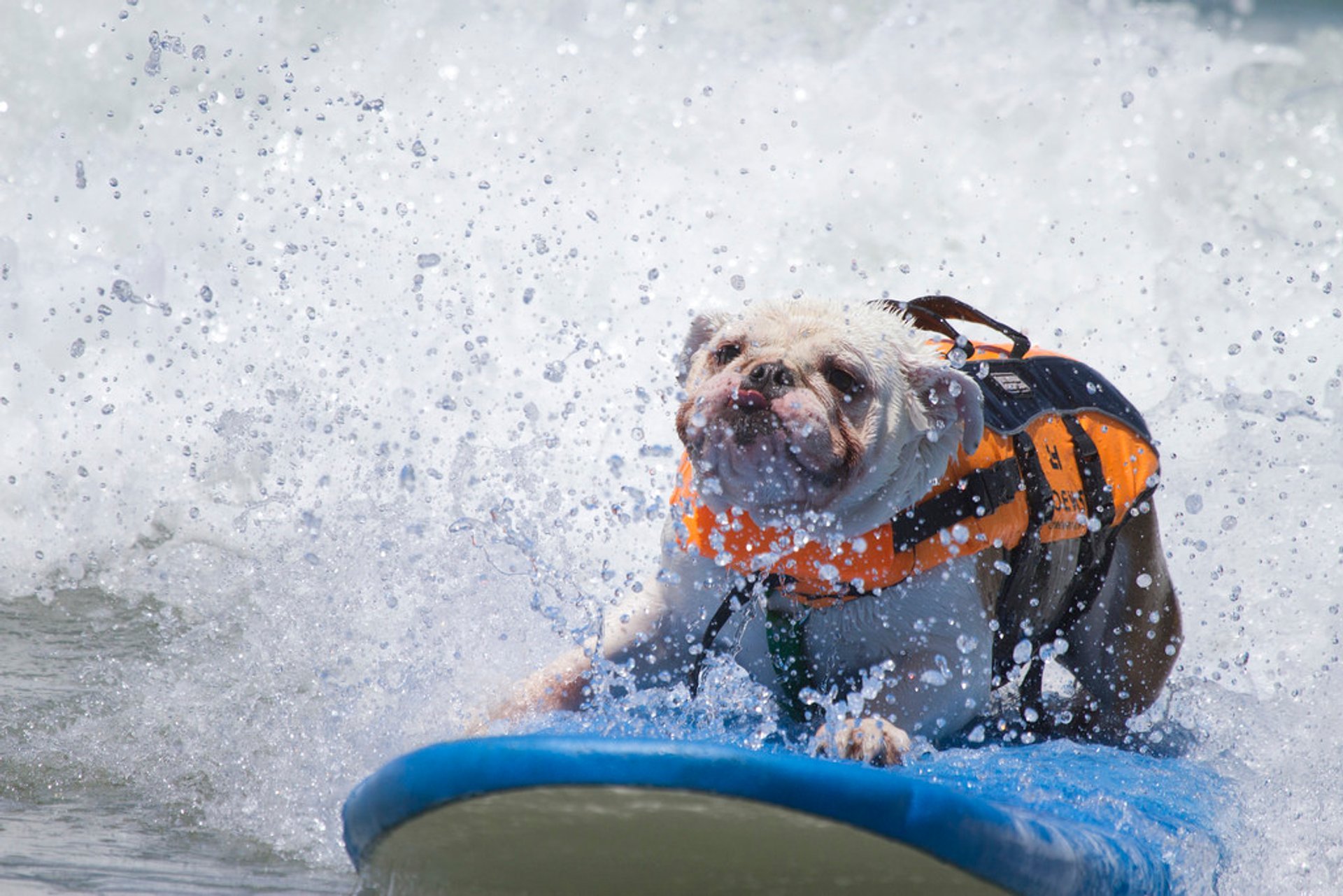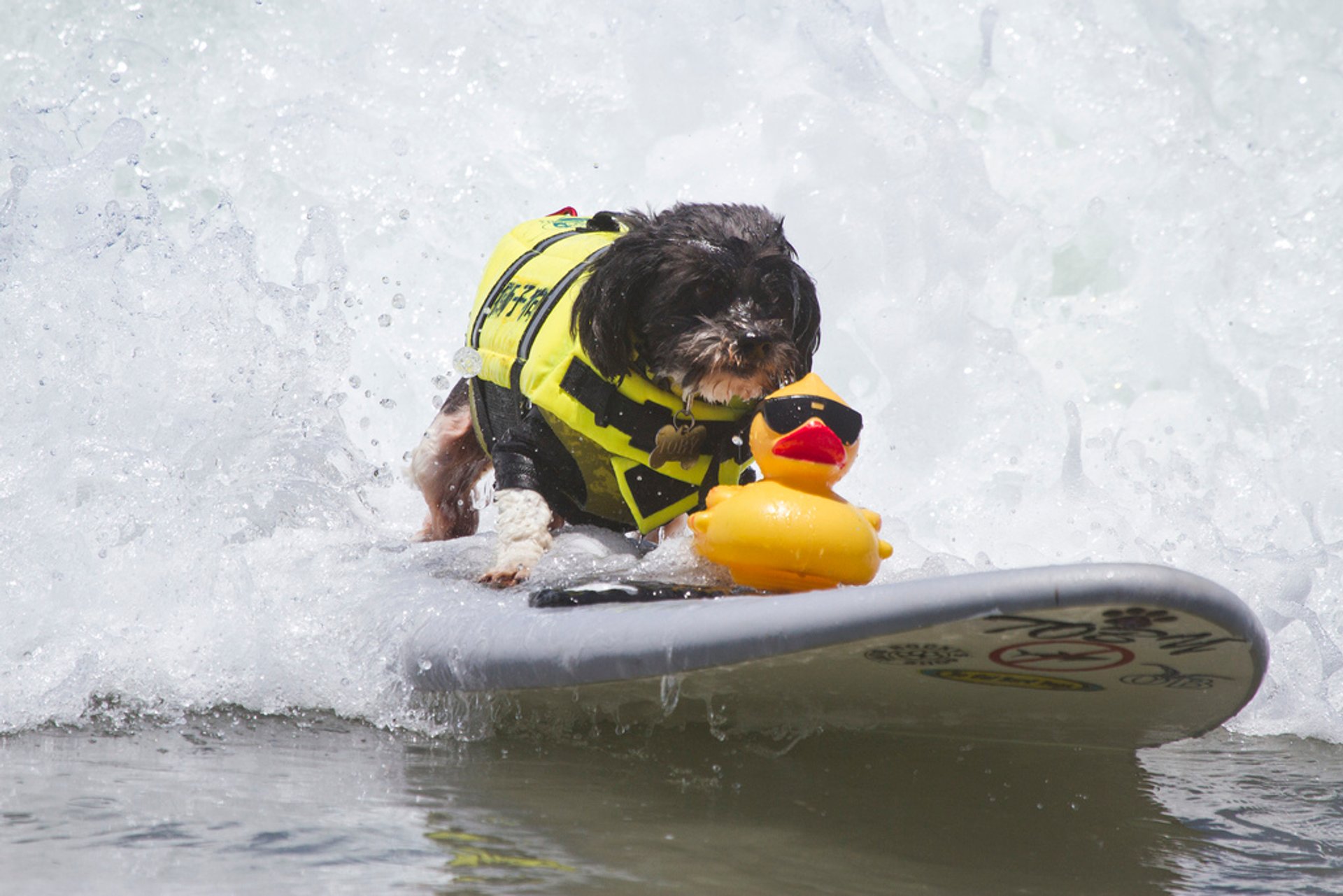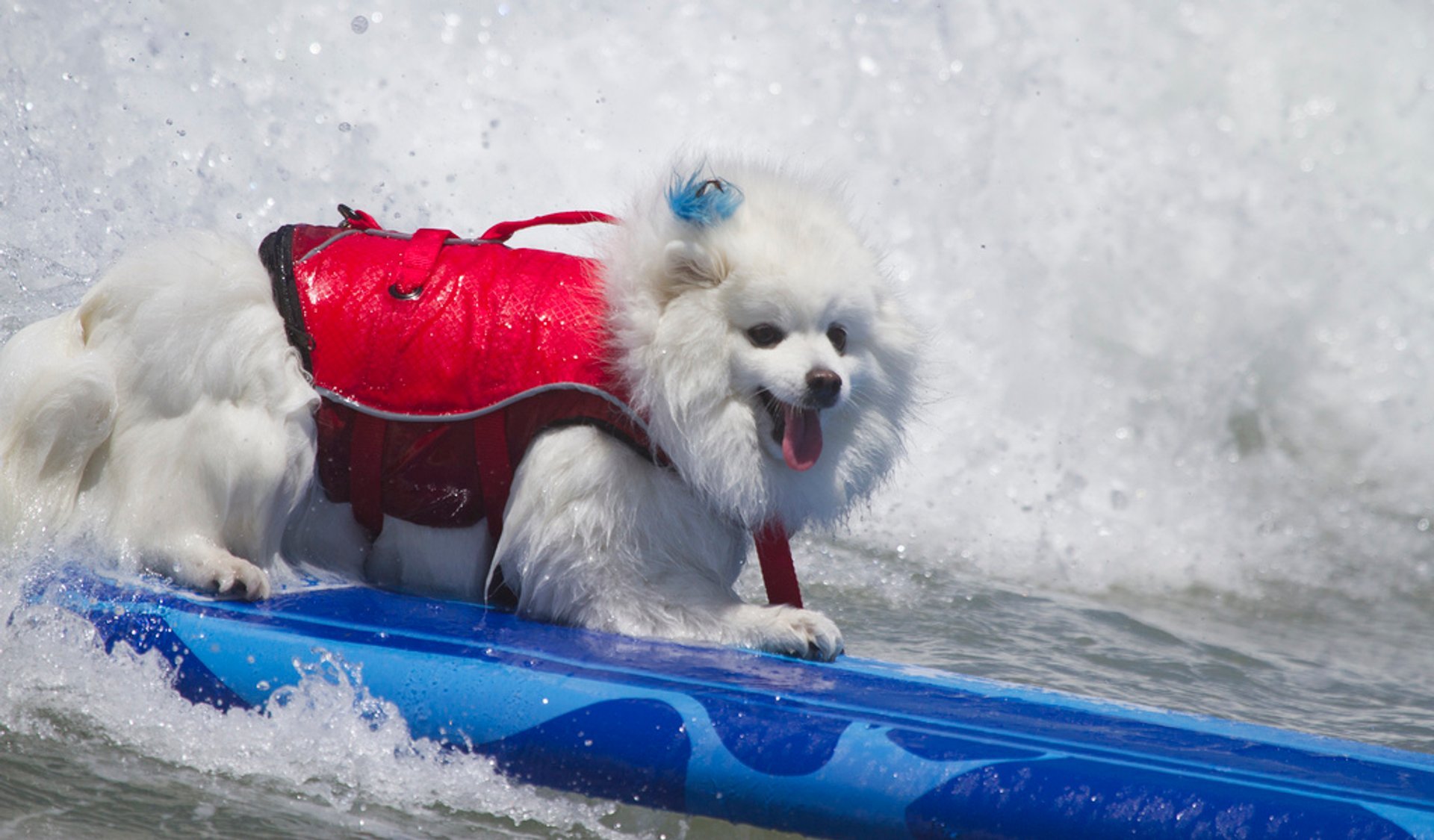 Surf Dog Competition
Featured in
This is a competition for the indeed fearless dogs. They jump on their boards, paddle out, and catch the waves! This annual event is an official dog surfing competition taking place in two places—Imperial Beach in August and Huntington Beach in September.
The day full of intensive competitions among dog surfers gathers crowds of local citizens who come to watch the event. Hundreds of participants from all over the US come to participate and fight for the first prize. There are several categories in which dogs compete: small dogs, medium dogs, large dogs, and tandem. During 10-minute heats they try to catch at least two waves. Five dogs max per heat. Tandem rides include dog/dog, dog/human, and dog/human on a stand up paddle board with a paddle.
Confidence and long wave rides is what judges look for in the surfers. Additional mini-events feature SurFUR costume contests, a SurFUR photo booth, dog adoptions, mocktails, puptails, and more. The event promises lots of fun for both, two and four-legged folks.
Besides the surFURs competition, the Huntington Beach offers surFUR expo. Also, the attendance to the event is free of charge, however, donations are welcome.
Find hotels and airbnbs near Surf Dog Competition (Map)
Surf Dog Competition
Featured in