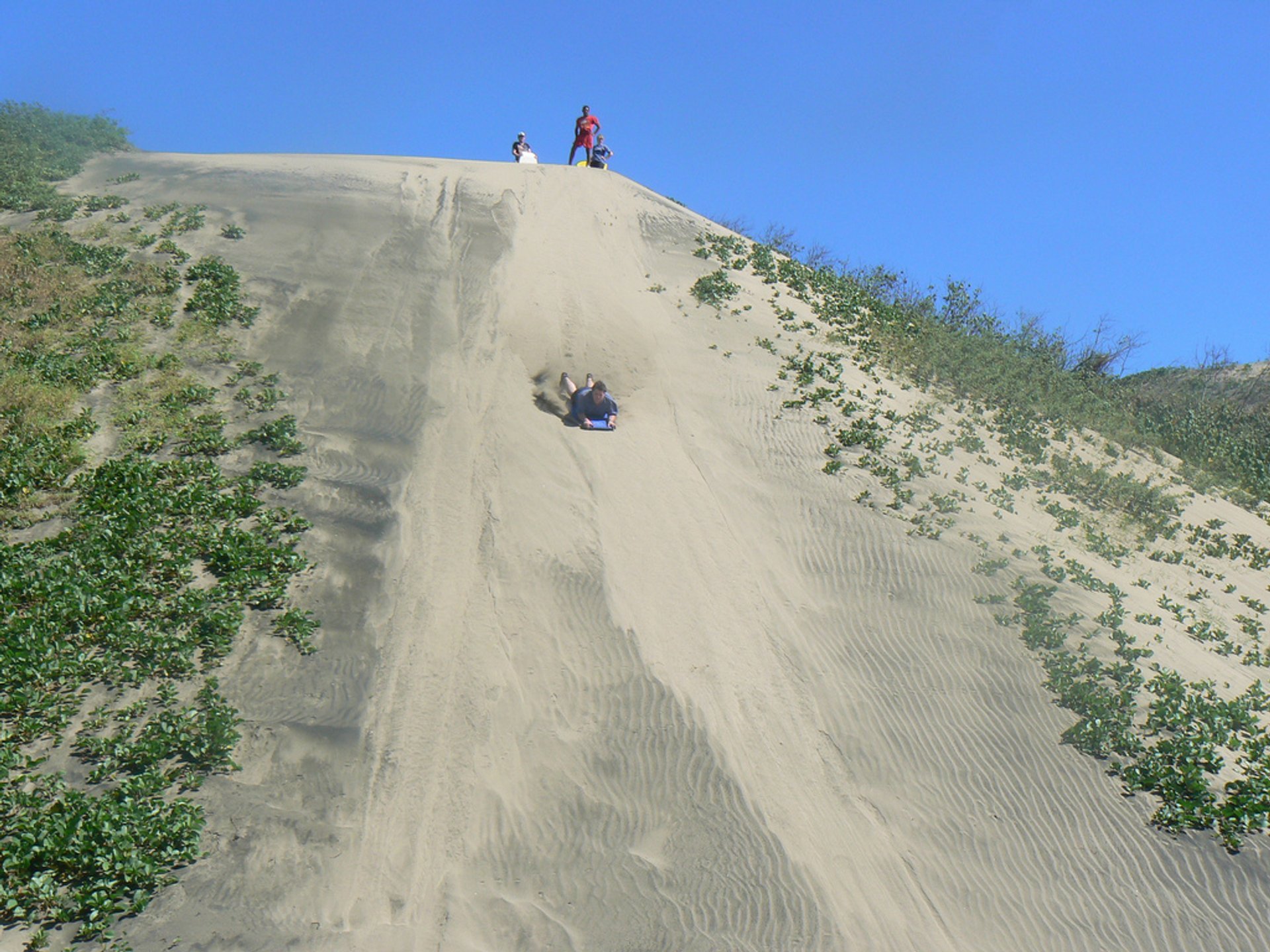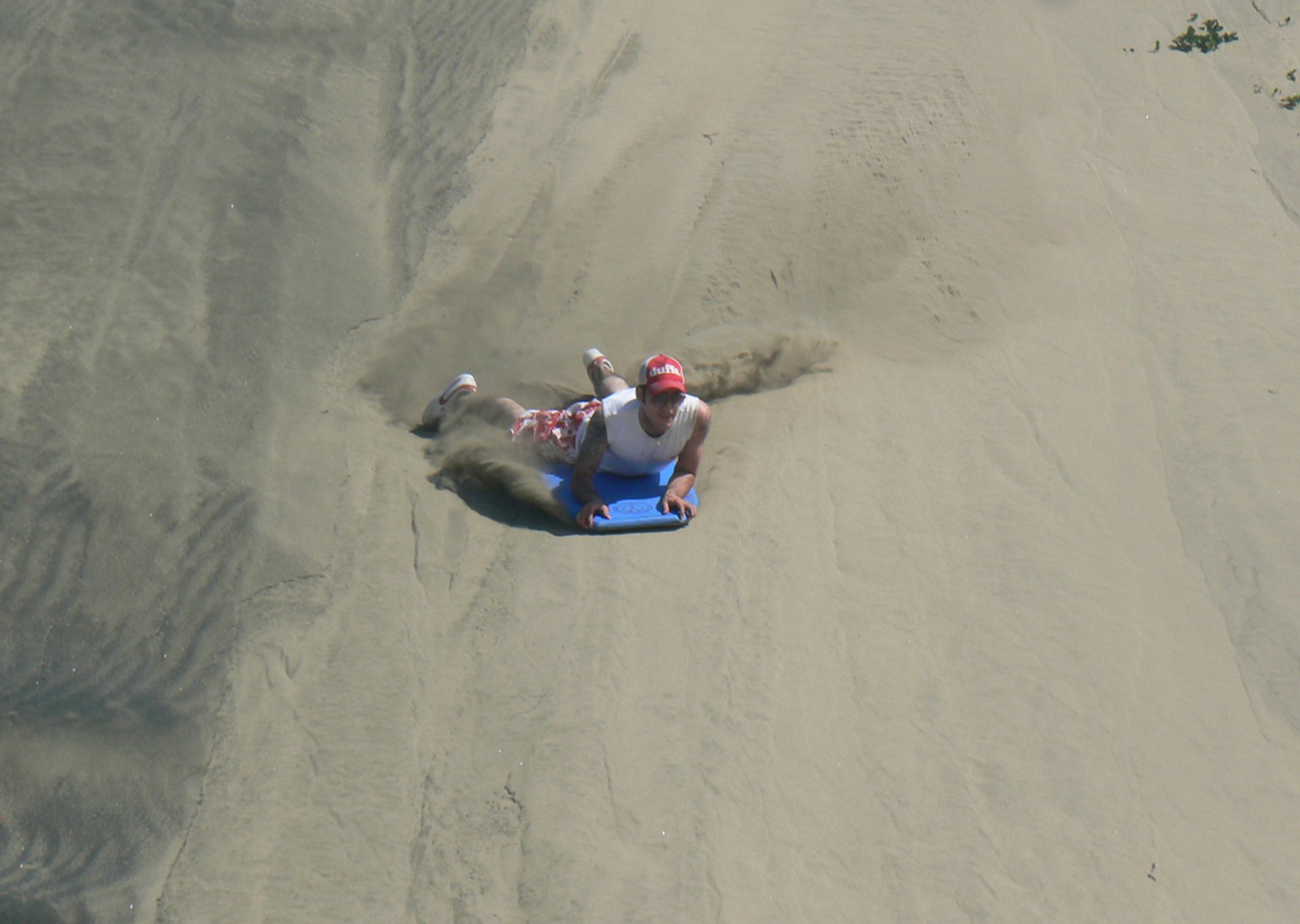 One of the most beautiful sights in Fiji is the Sigatoka Sand Dunes. They are located in the eponymous national park, at the mouth of the Sigatoka River on the island of Viti Levu. The dunes have been forming over millions of years. Occasionally you may see shards of ancient pottery, ceramic pots, or another artefact poking through the sand.
These do not look like the dunes of the Sahara; they are not yellow. Dunes in Fiji are grey-brown, partially covered with green shrubs. The undulating dunes hug the territory for 5 km with their soft sand as fine as flour. The tops of these 20 to 60-metre sand hillocks afford a beautiful vista of green mountains to one side and the boundless ocean to the other.
For fans of sandboarding, this is the best place on the island. To get full satisfaction from sandboarding, you need to choose the right time for the descent. The best time for this sports activity is the dry season (May-October). As to the daytime, it's better to slide in the morning (no hot sun) or on a cloudy day.
Find hotels and airbnbs near Sandboarding in Sigatoka (Map)