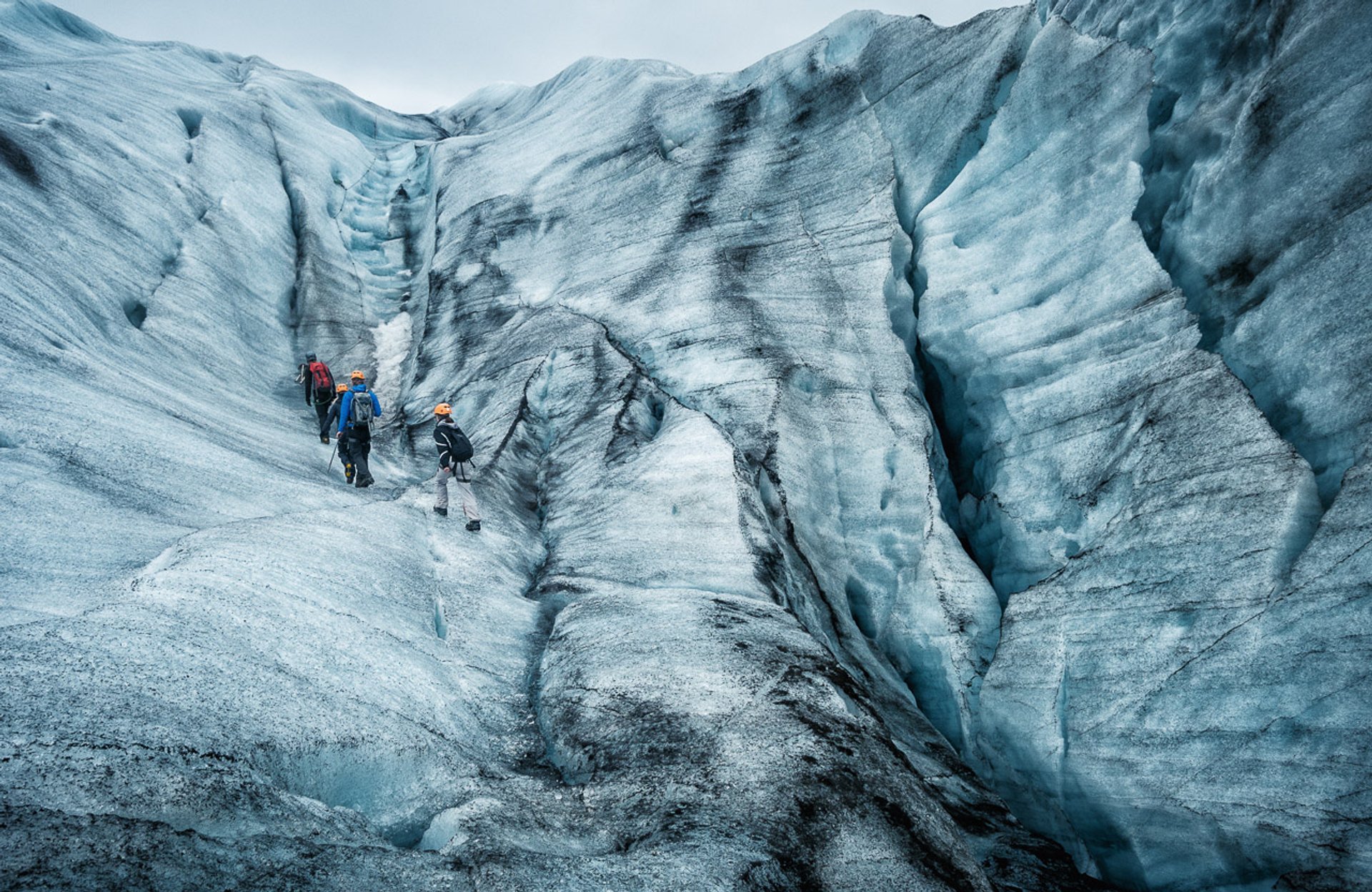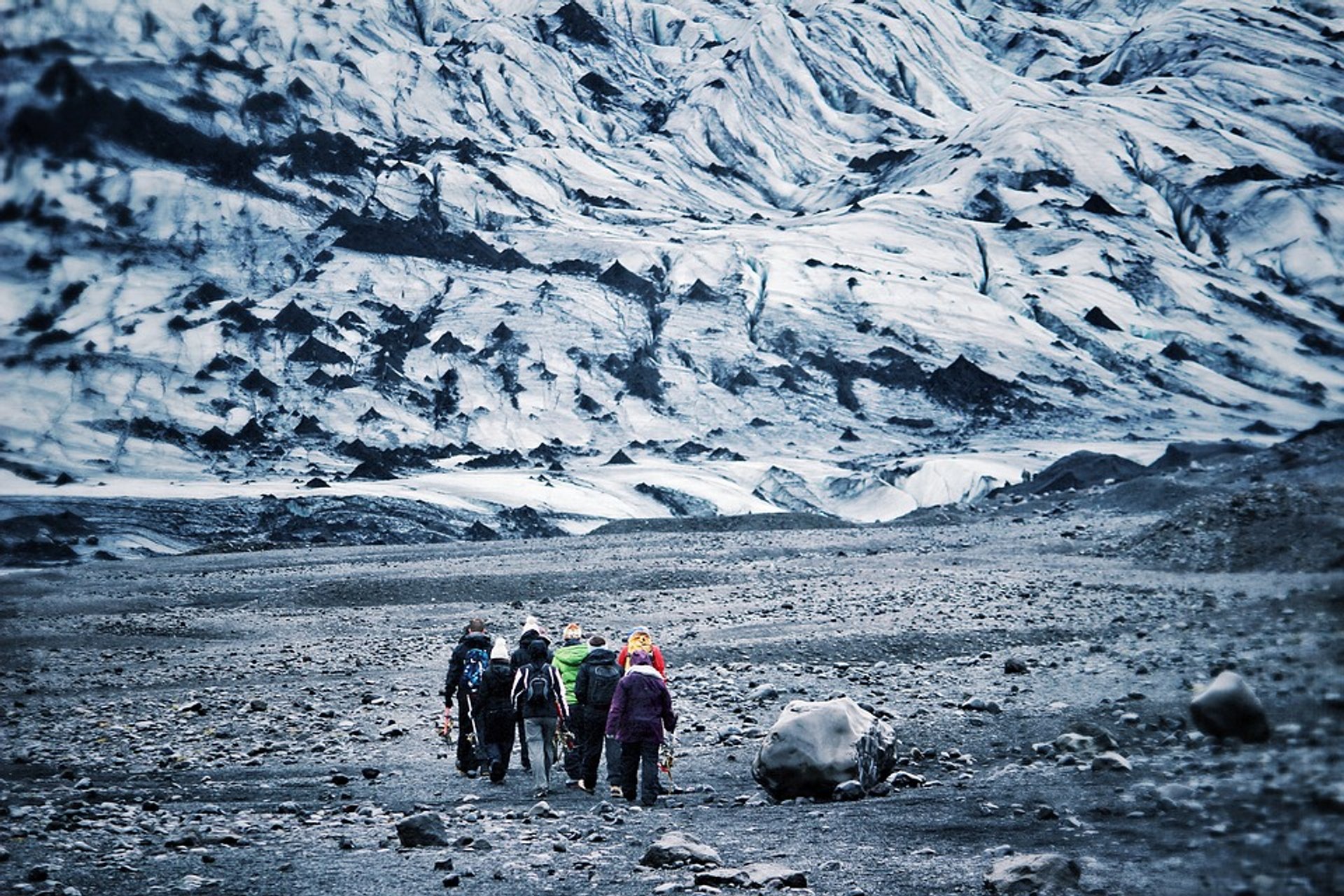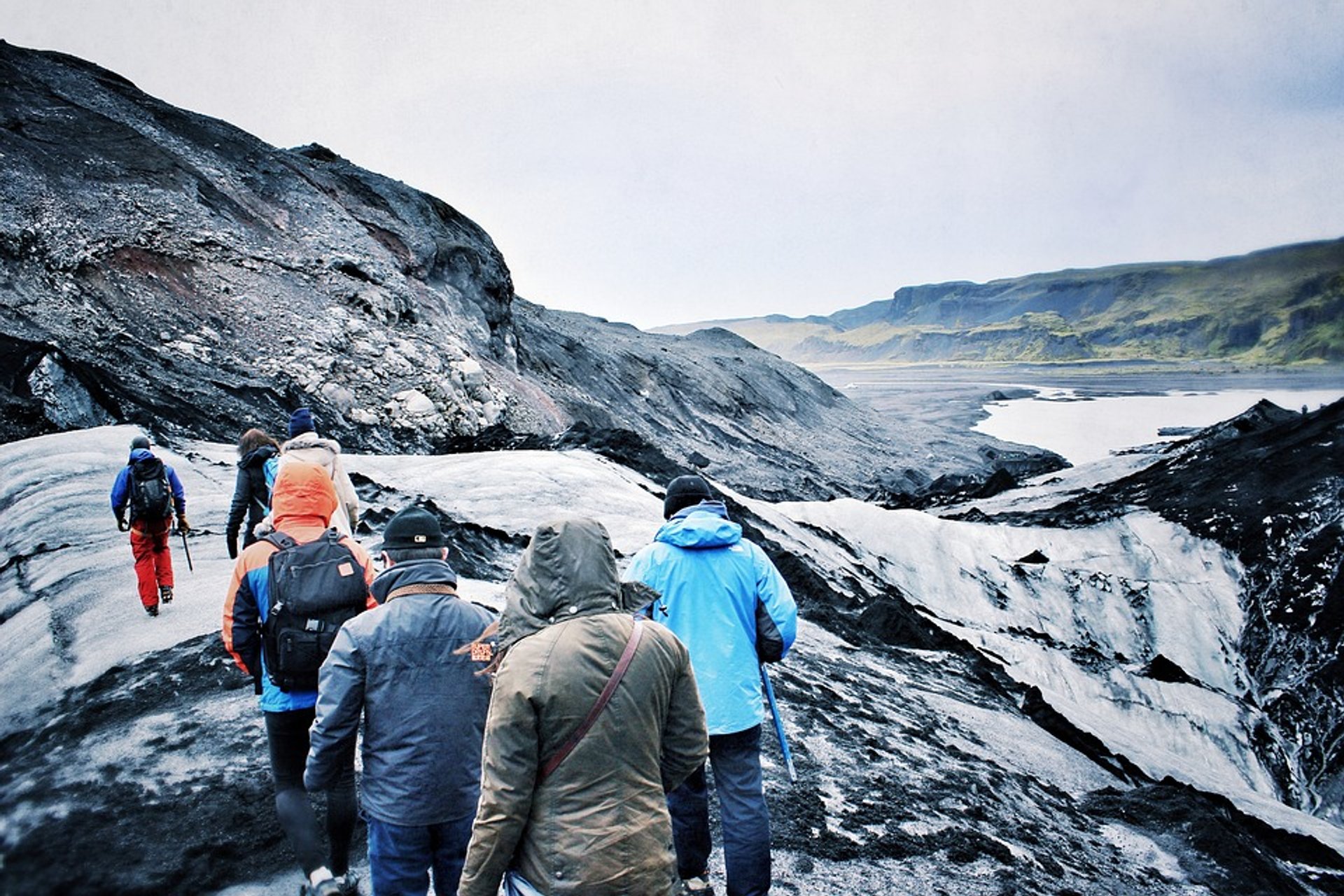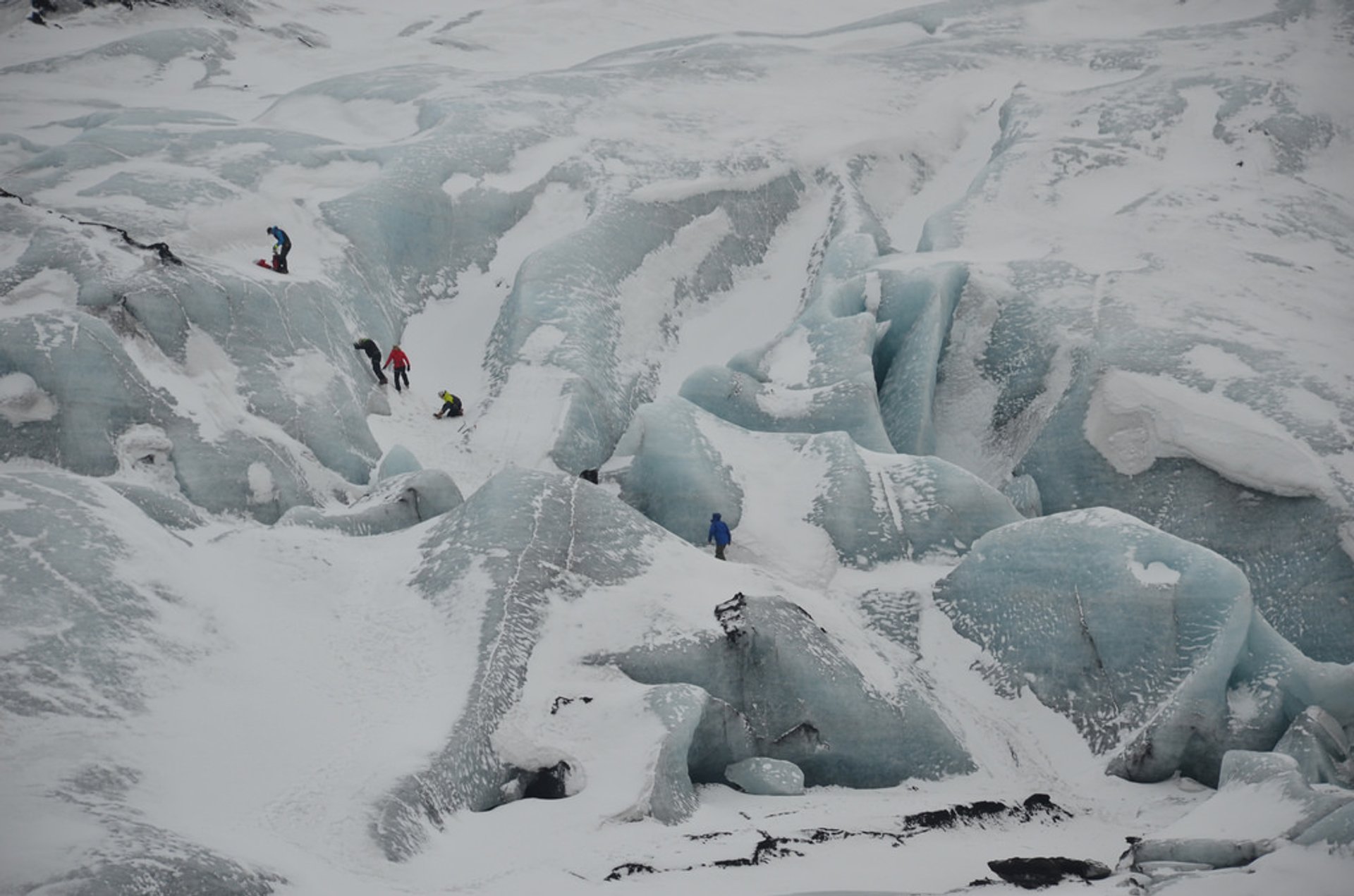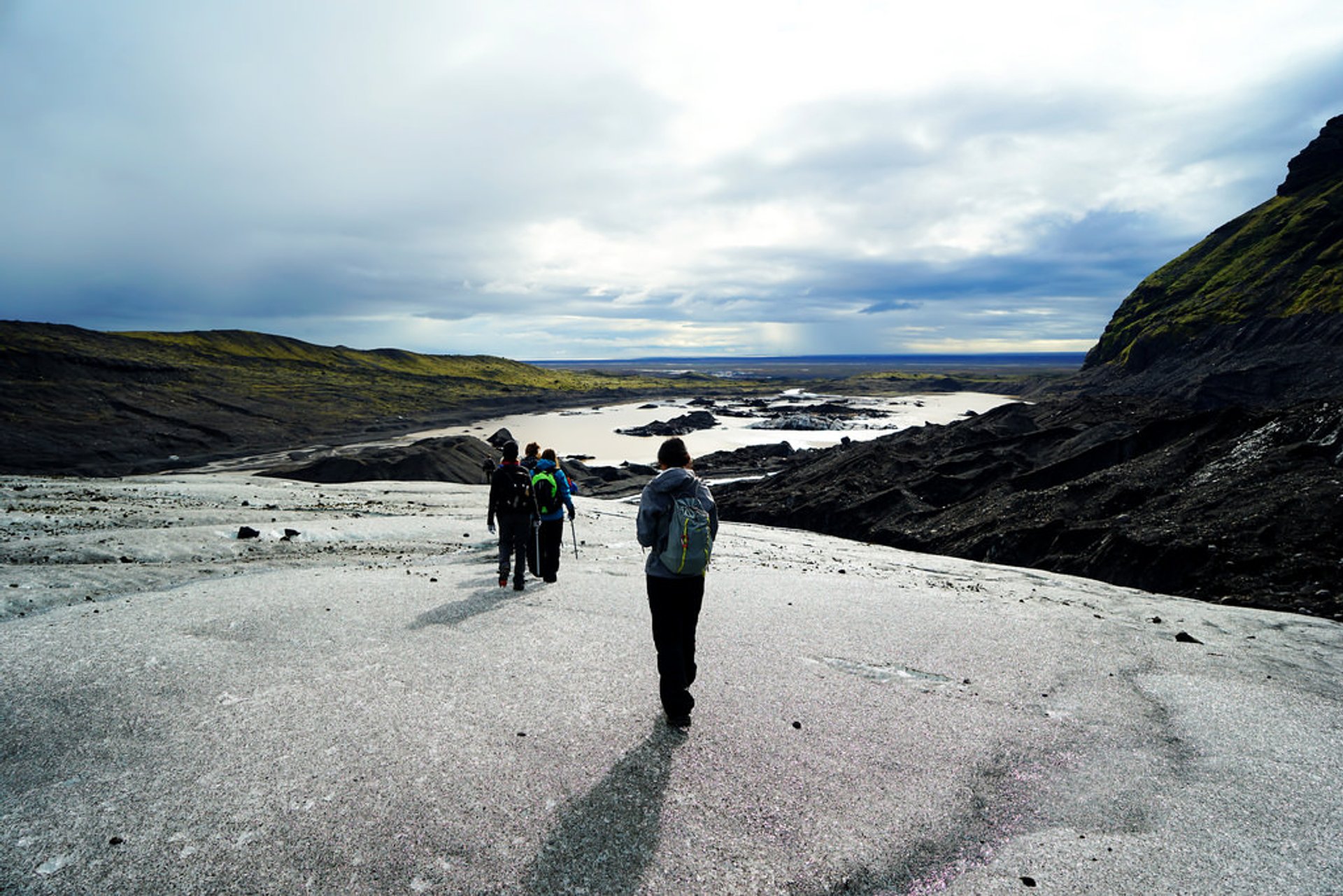 Icelandic landscapes provide an excellent terrain for glacier hiking. The lovers of extreme leisure will be fascinated with the options. However, with all respect to your adventurous spirit, it's highly recommended to explore the glaciers with a specialized tour guide, as constant motion of the ice results into small cracks as well as giant crevices, and certain areas are particularly dangerous to walk alone. The guidance ensures that your ice walking experience will be safe and fun.
Ice walking tours run in several areas, two most recommended include Svinafellsjokull Glacier and Solheimajokull Glacier (departure from Reykjavik). You may choose from a one-day tour, as well as multi-day combo hike, or even a private tour. Your glacier adventure may combine ice walking with ice caving and ice climbing. Tour operators provide crampons and other equipment required.
Fortunately, you are not limited to any particular season, as the appropriate weather conditions allow ice walking tours operate all year round.
Find hotels and airbnbs near Glacier Walking (Map)