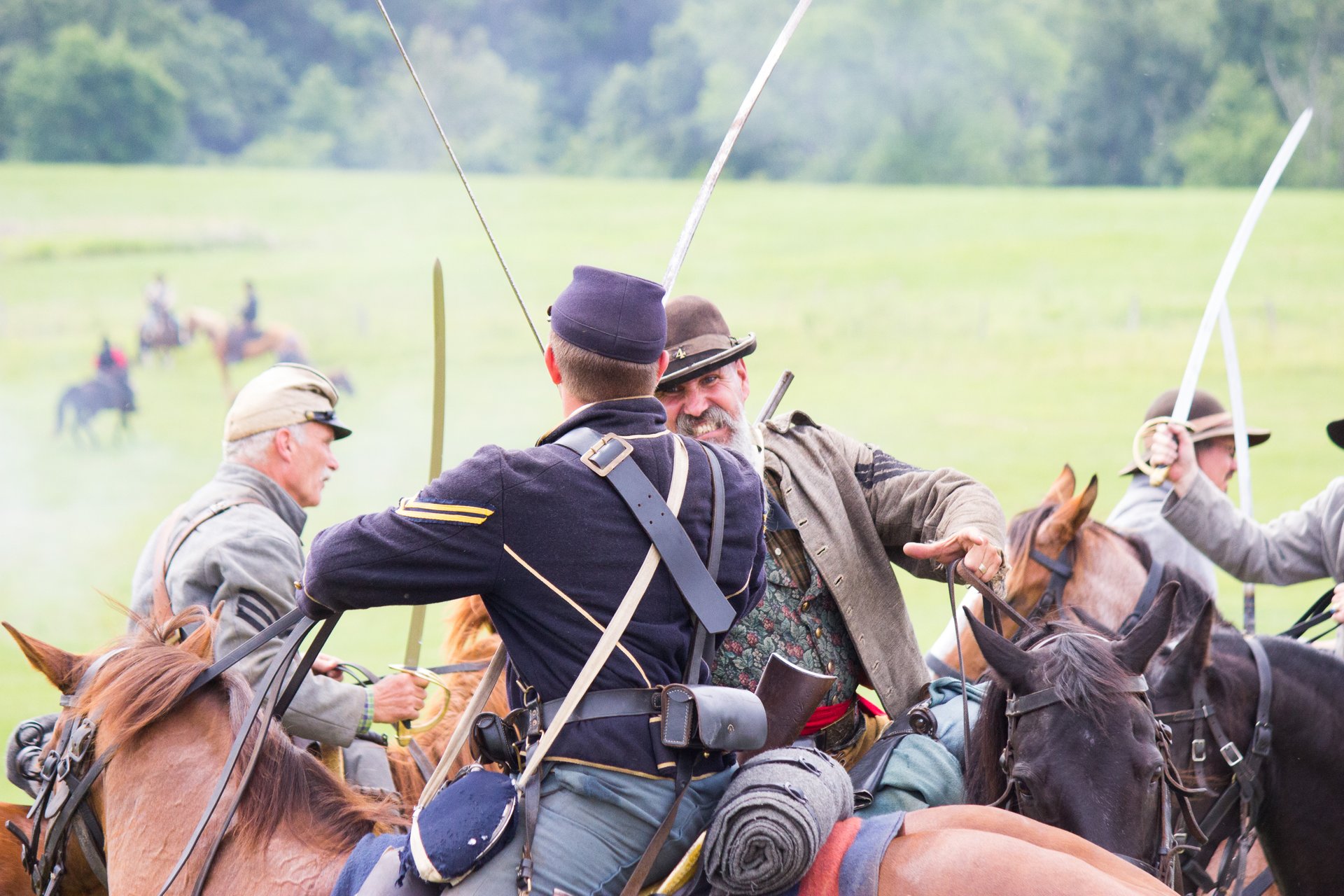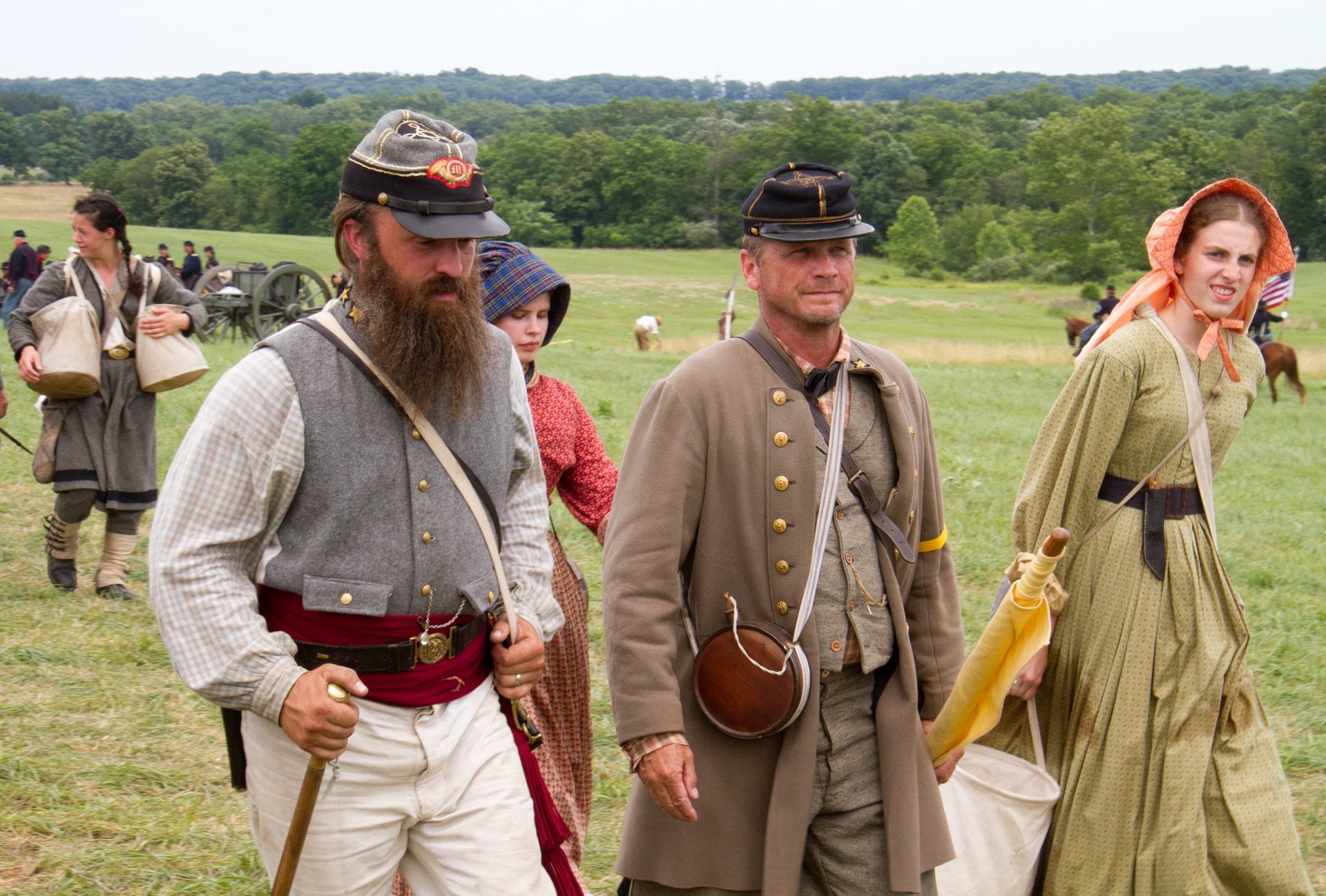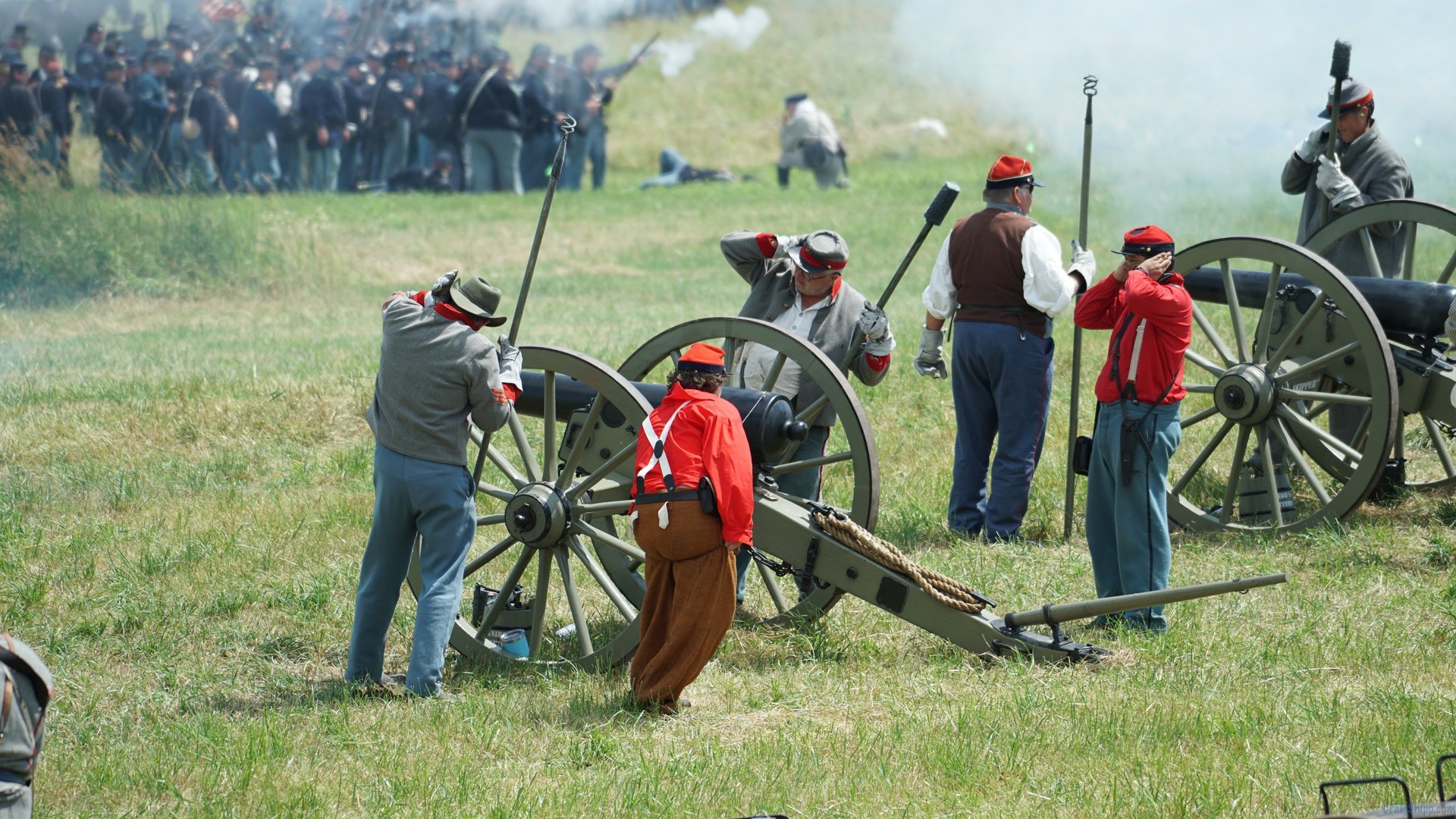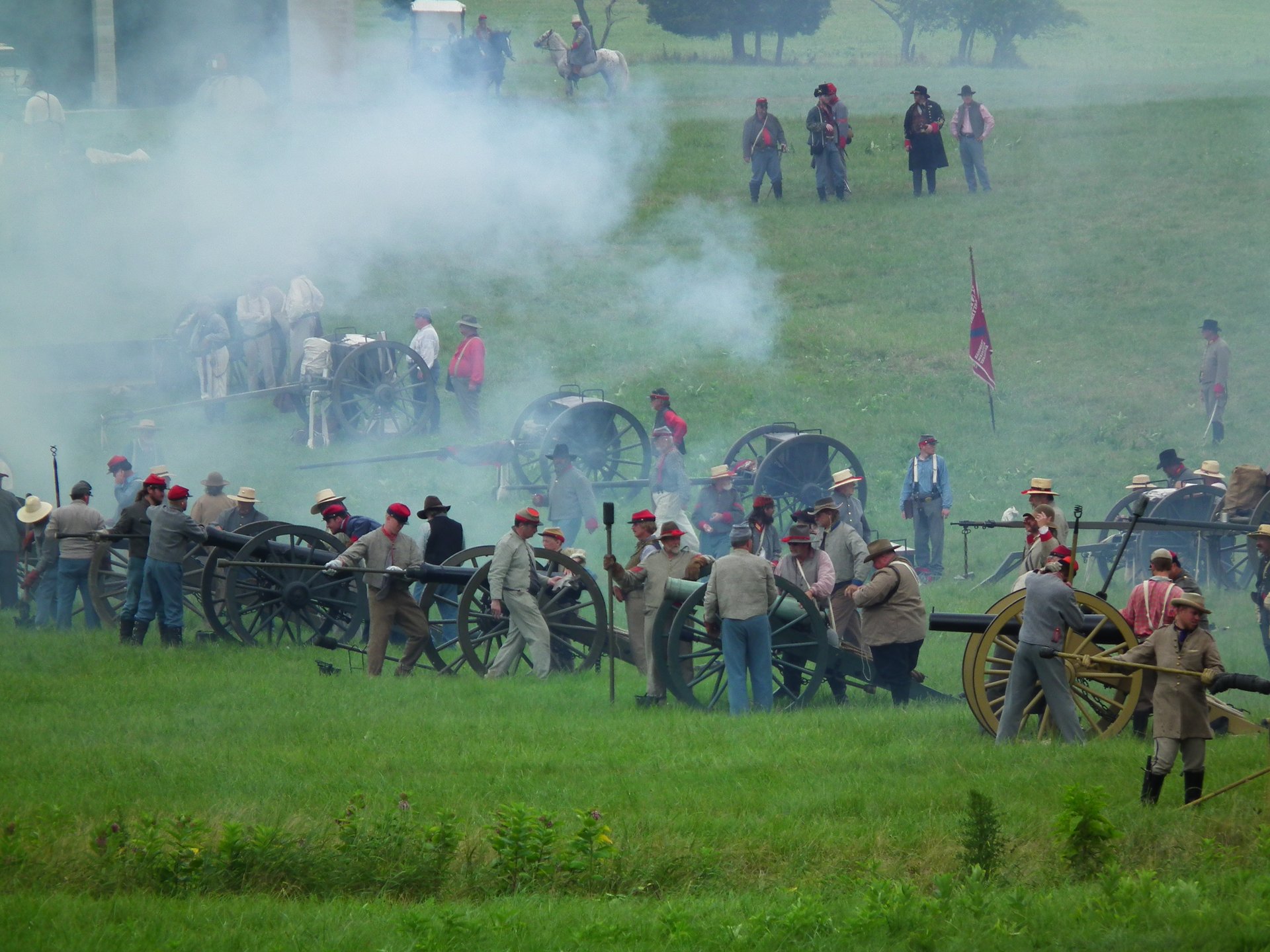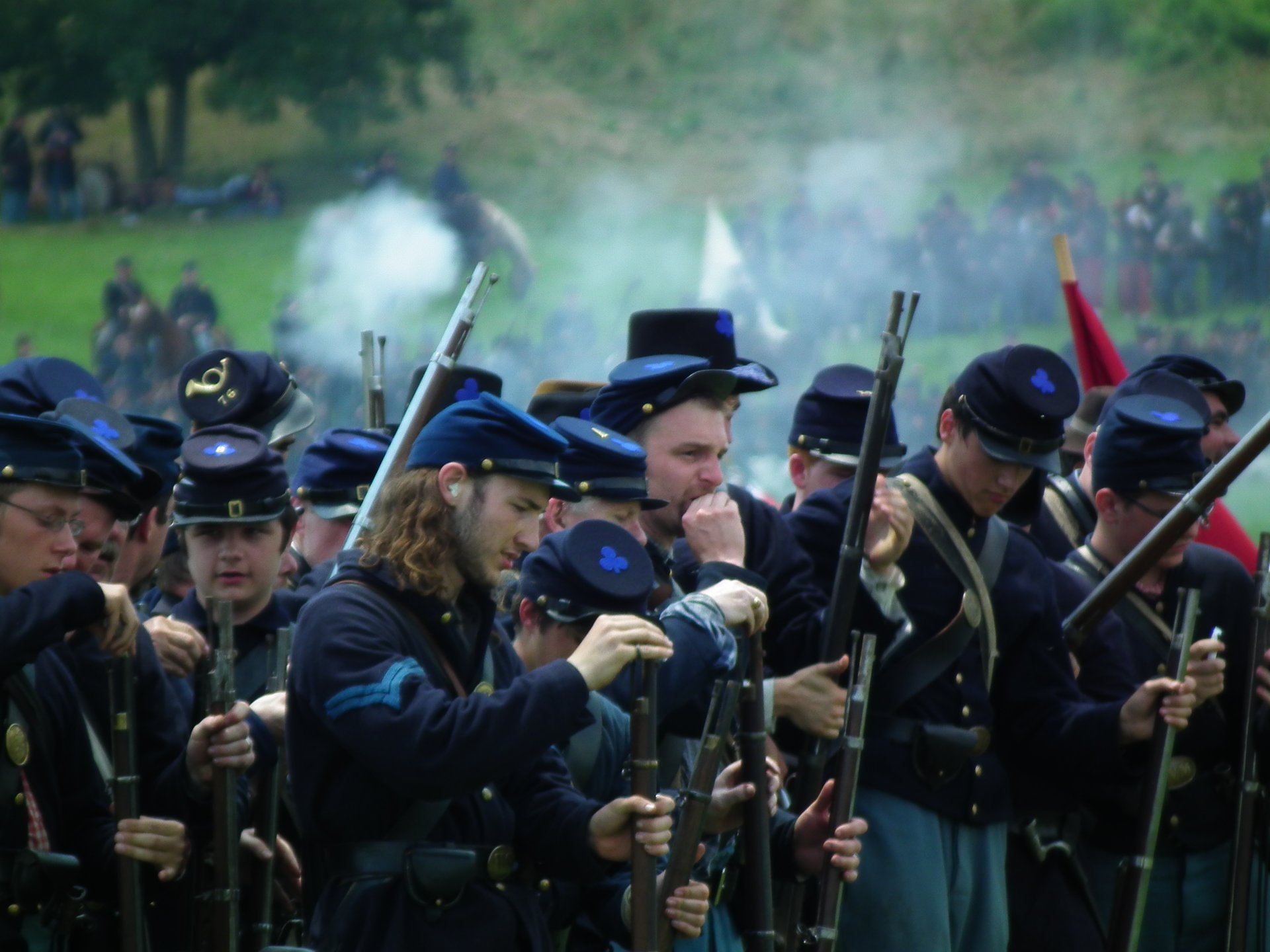 For two days thousands of reenactors and spectators gather in Gettysburg to revive one of the most famous battles in American history. Gettysburg Civil War Battle Reenactment is an exciting family-friendly event with lots of educational opportunities. The three-day program includes not just spectacular battle reenactments and field demonstrations, but also a large Living History Village and Living History Activities Tents where visitors can get a glimpse of what life was like in 1863. Everyone can learn about medicine, music, weapons and life during the time that defined America as a nation.
Spectators can talk with Generals, doctors and soldiers from infantry, artillery, and cavalry. Hear the sound of artillery shells bursting in the air and see the variety of interactive demonstrations throughout three days, like Camp Life and Ladies Period Dress demonstrations. Kids will have their special tent where they can learn about Soldiers' Shaming Plates, the games kids played during the times of the Civil War, learn to drill with a rifle, and other exciting things.
Since the 1990s, the Annual Gettysburg Civil War Battle Reenactment has welcomed over 500,000 visitors. General admission is $29 for one day for an adult, $16 for a child. Gates are open from 8:30 a.m. to 7:30 p.m.
Find hotels and airbnbs near Gettysburg Civil War Battle Reenactment (Map)