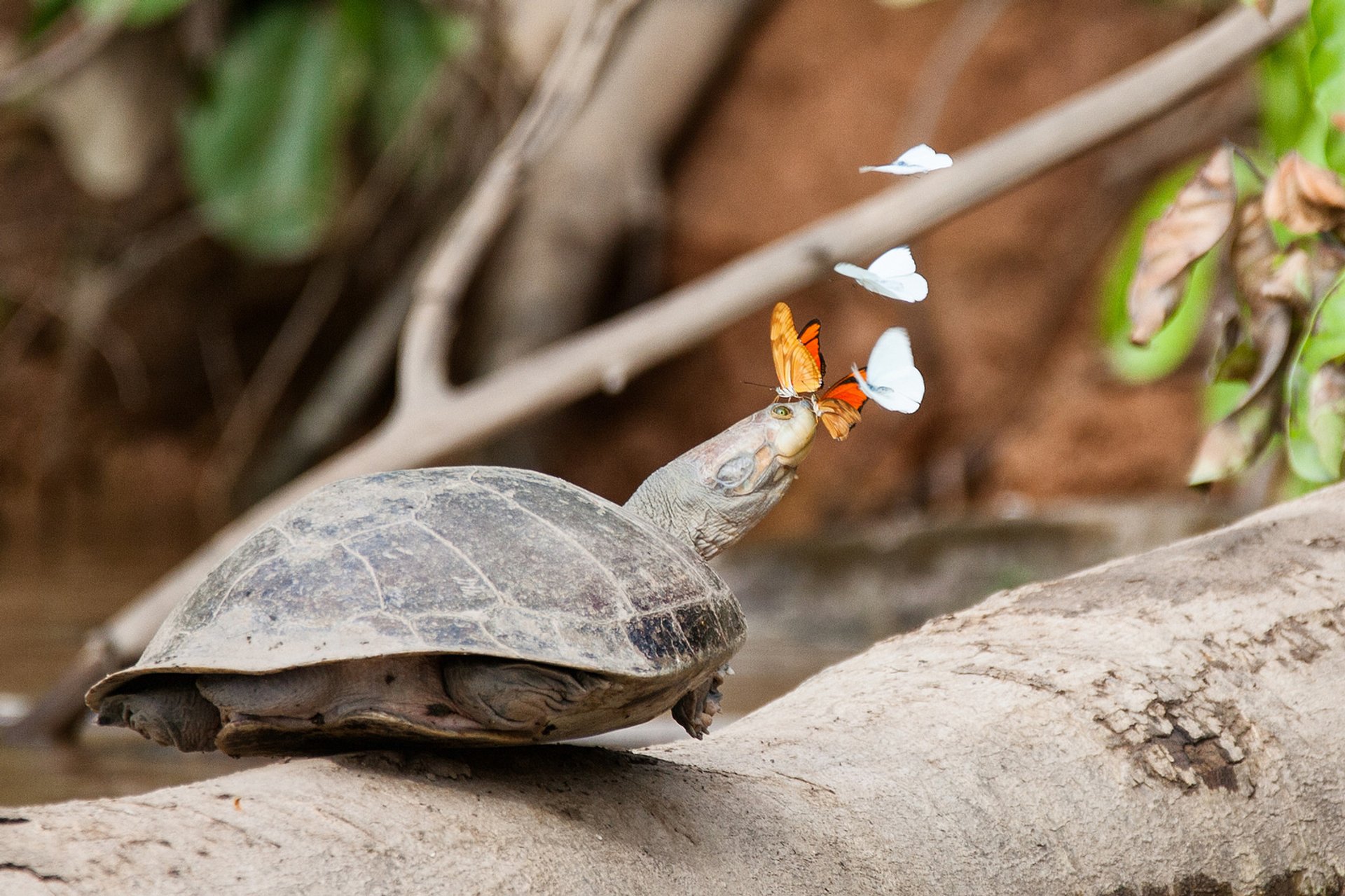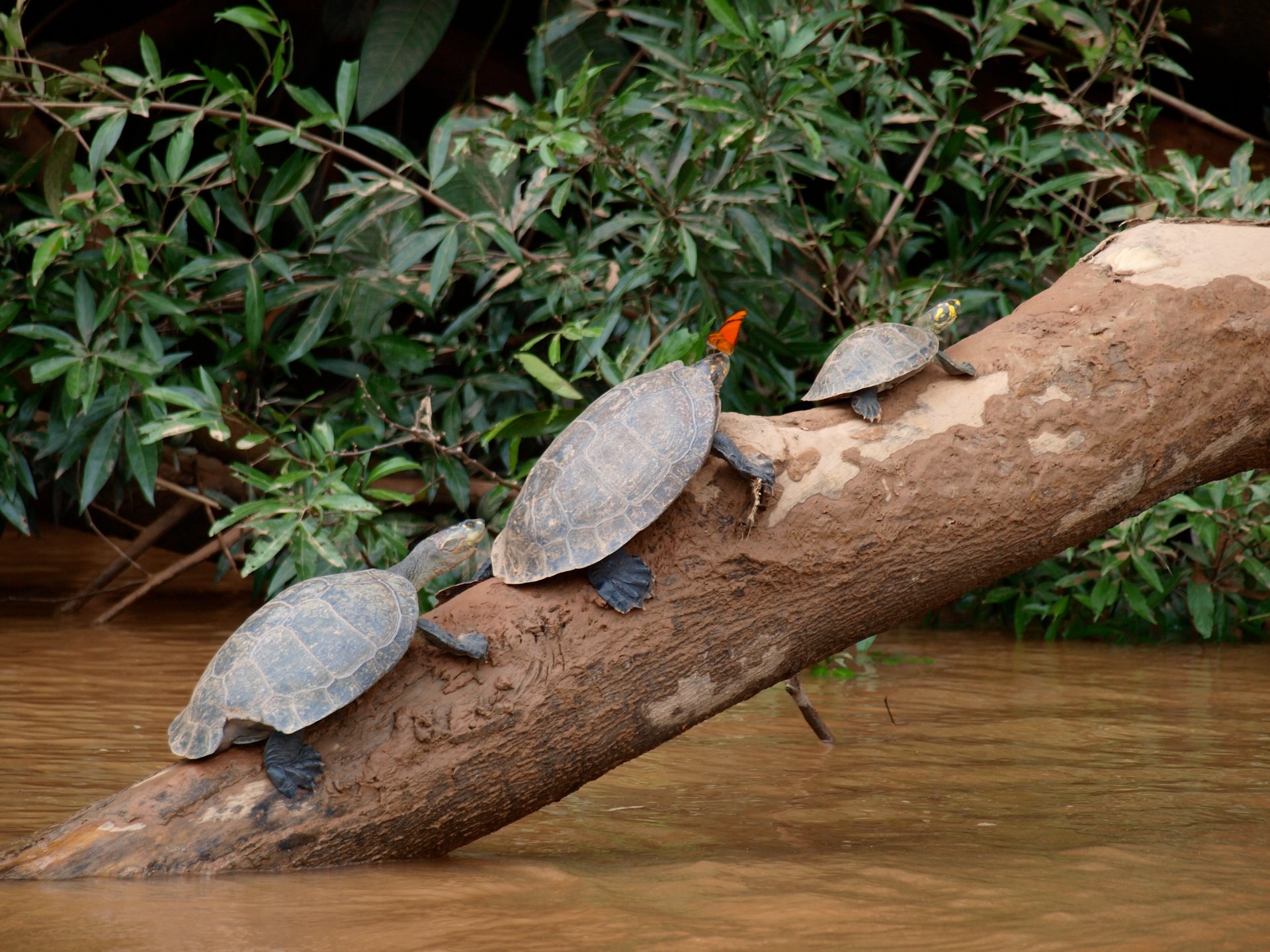 The region of the Amazon River hides numerous natural mysteries or unbelievable animals, just think of pink dolphins and piranhas. Another phenomenon definitely worth seeing is butterflies that drink the tears of turtles.
One may think such a sweet thing can only happen in Disney cartoons, but in fact this is a very common event near Amazon River. The reason why butterflies are looking for such a close acquaintance with turtles is because they lack sodium and the latter have plenty of this element and excrete it with tears.
The Peruvian part of the Amazon region is located in the middle of the continent, hiding behind the Andes, so that all precipitation there lacks some nutrients. As a result some animals have to look for other sources of sodium: macaws lick clay on river banks, and butterflies drink the tears of turtles.