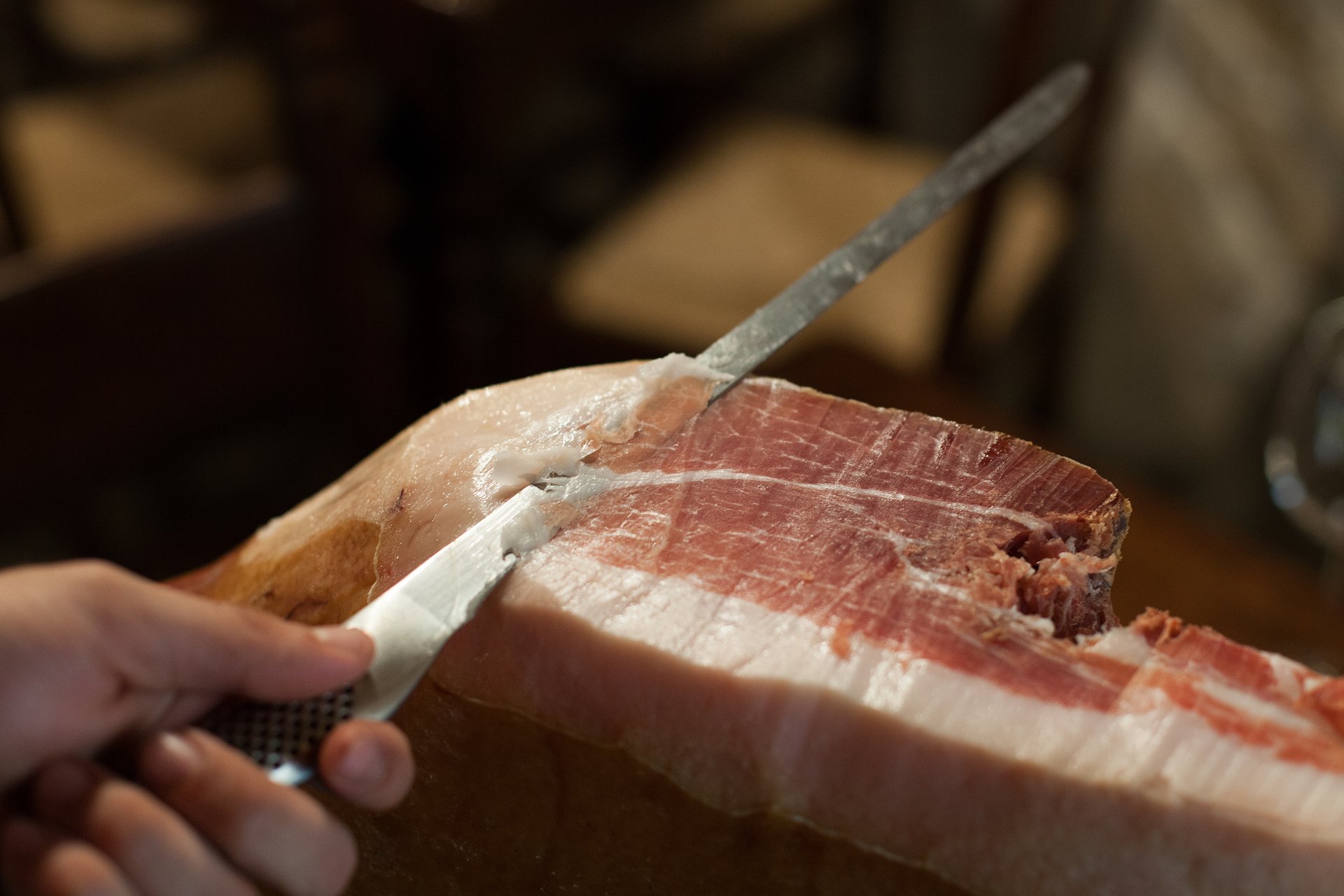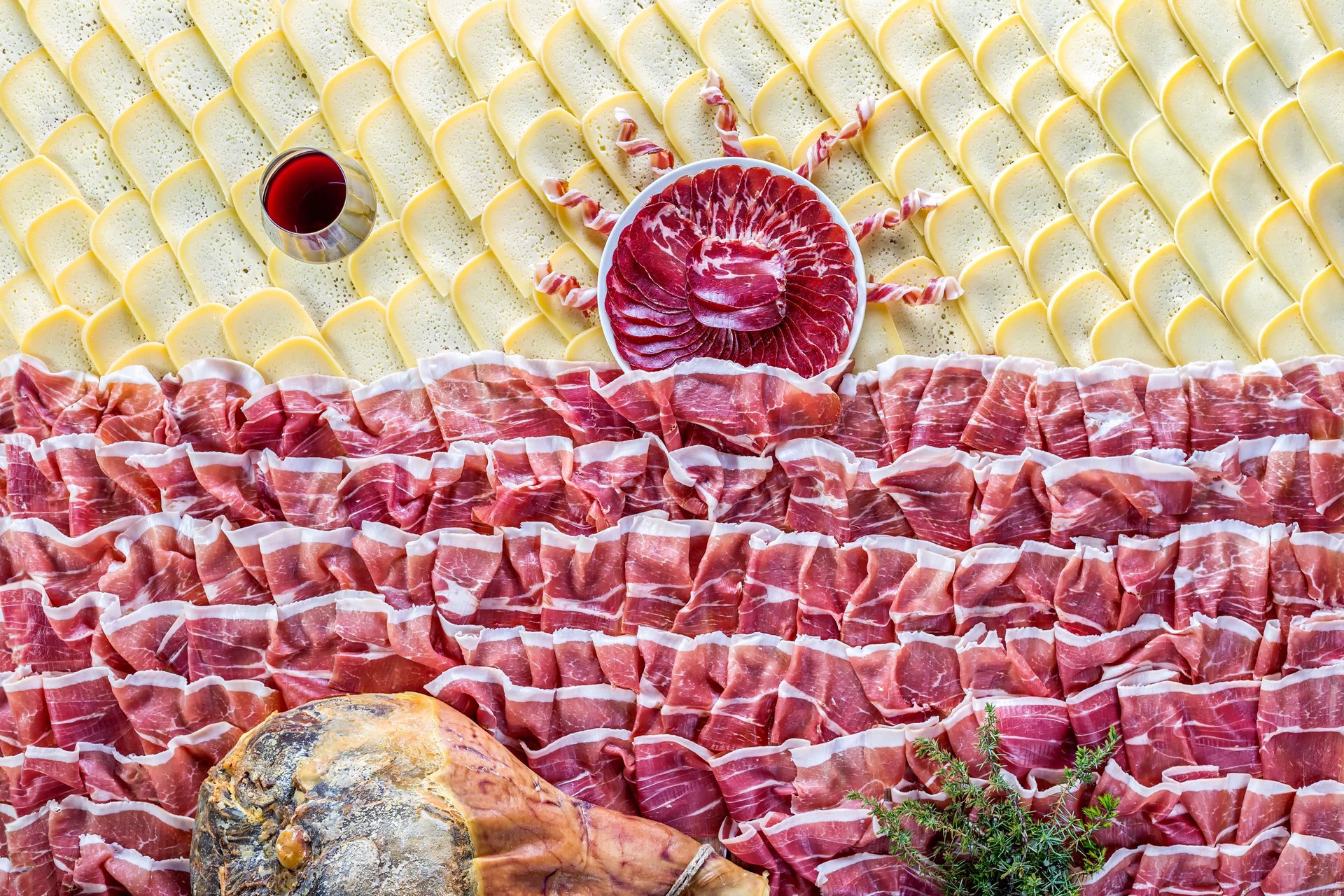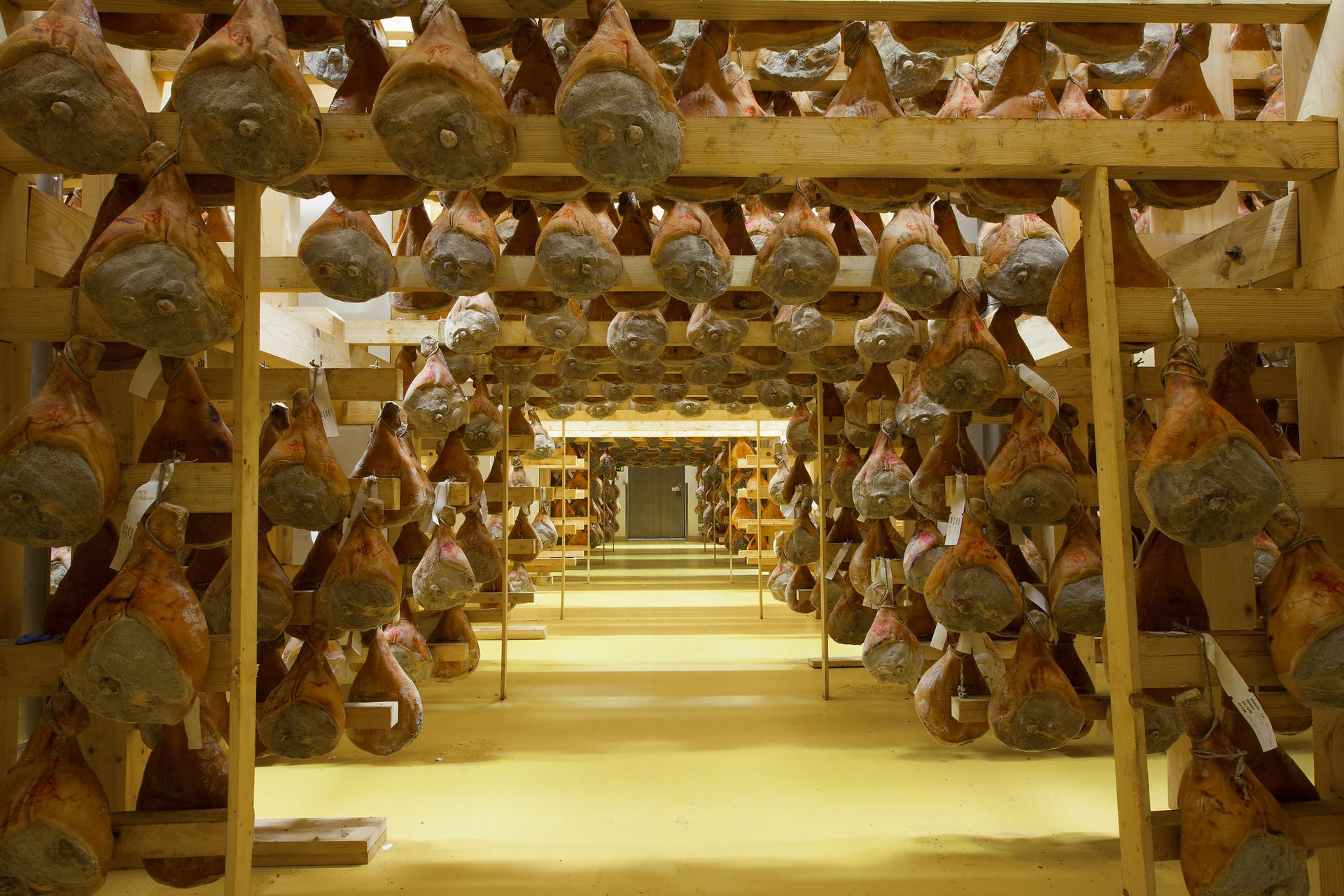 ©
Boris Pretnar | slovenia.info
This Balkans special, Pršut, is a world-famous home-cured ham which is served in tender, thin, almost transparent slices. It's mostly produced by locals in very small amounts—and that's the best kind of pršut.
In late autumn villagers slaughter pigs which beforehand were fed a specially designed diet. Pršut is made from the hind legs. They are washed, salted, and put under heavy rocks. Then, as they are flattened, people hang the legs outside to dry by the winter wind. As the leg becomes dry, it is moved indoor to mature, so that when summer comes pršut is ready to be eaten.
You can find the best pršut at the little local markets where it is sold by those who've made it with their bare hands.