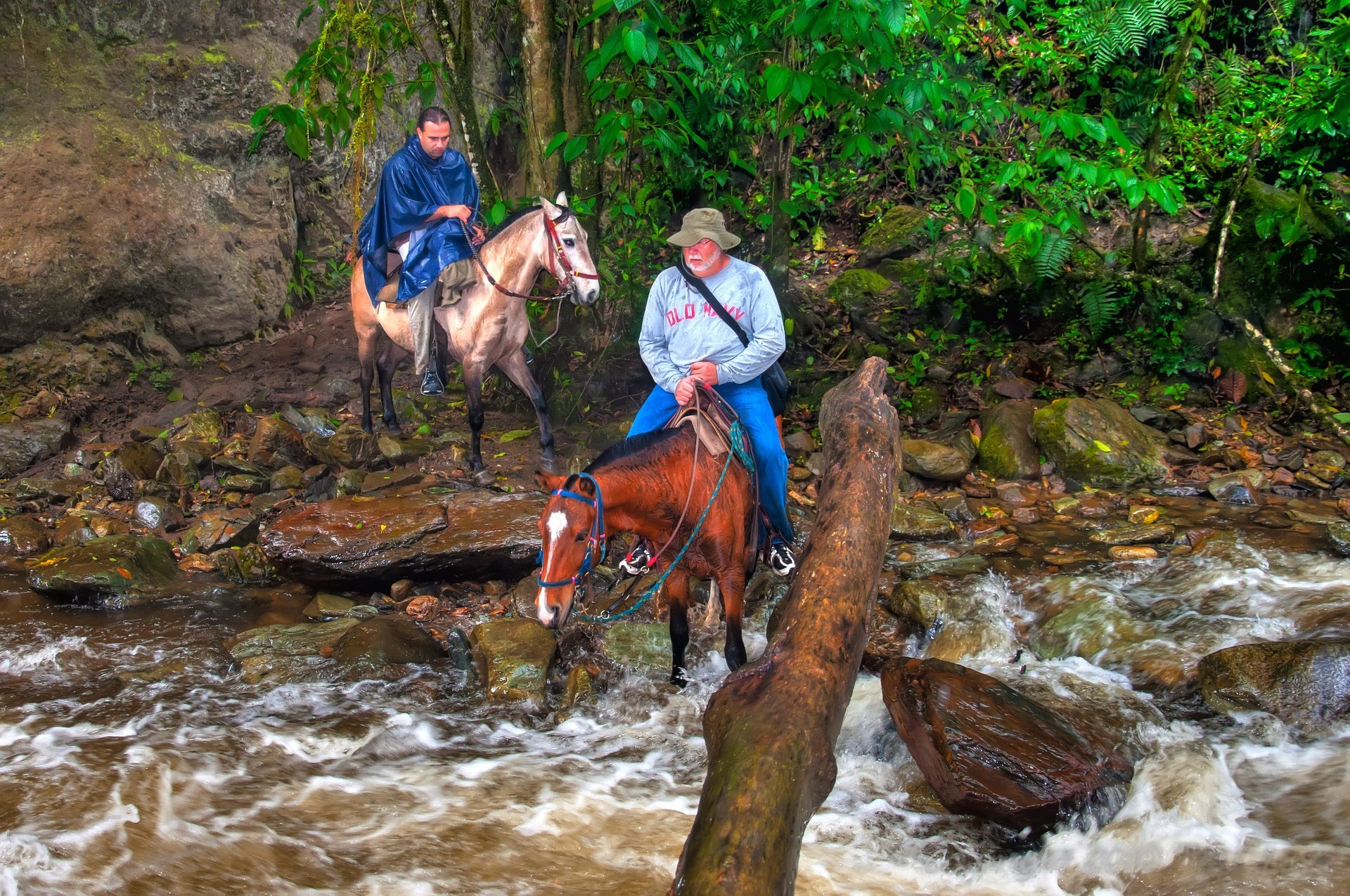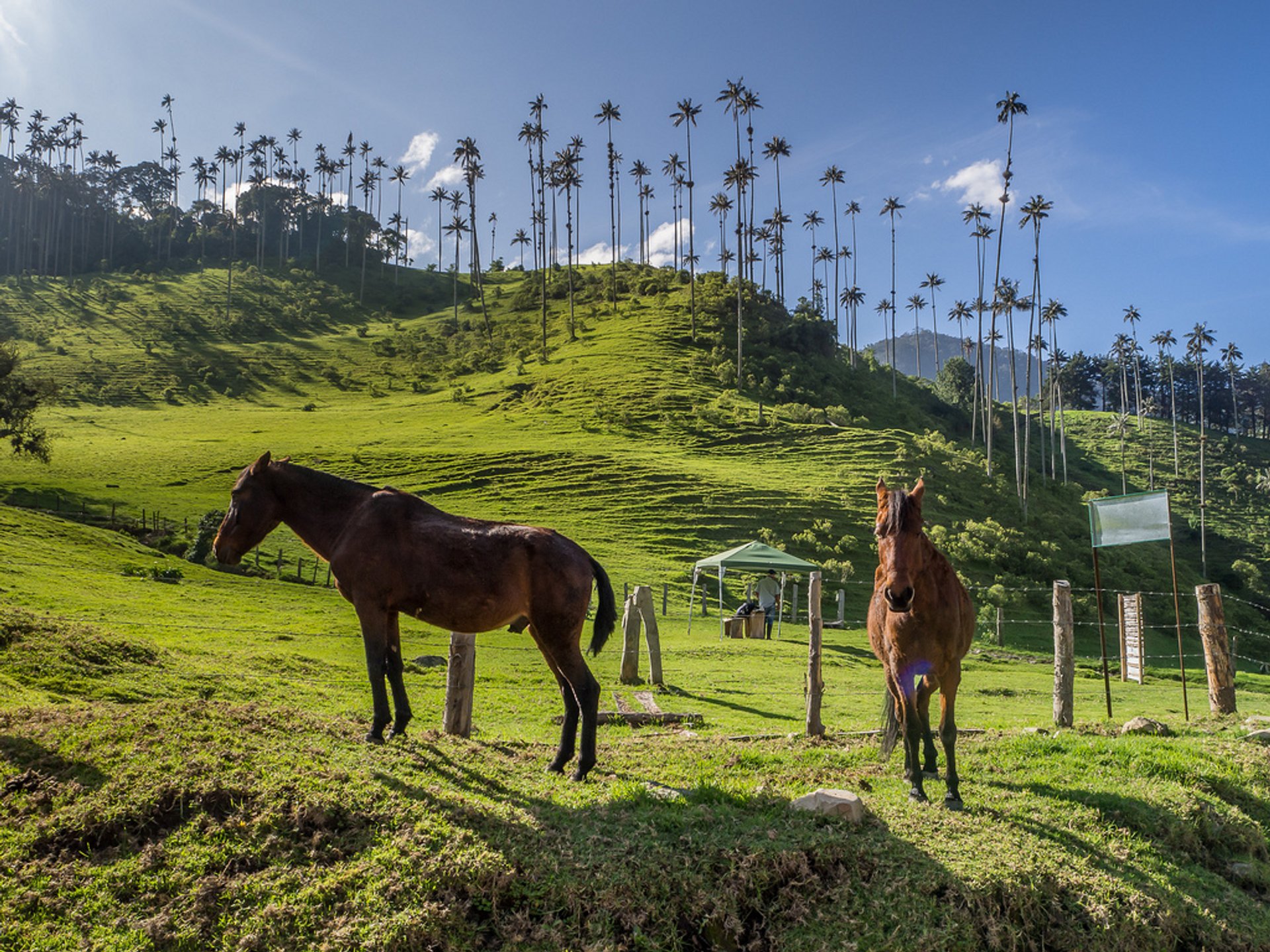 Colombia is an excellent destination for outdoor activities, including horseback riding. One of the most popular destinations for such an adventure is the Colombian Coffee Triangle. The area features Valley del Cocora, Salento, and Filandia. You'll pass by stunning coffee plantations, waterfalls, and gorgeous valleys. Besides, Valley del Cocora is home to the world's tallest palm tree—wax palm, which is definitely worth seeing.
Another famous spot to check out is the Medellín area, set north of the Cocora Valley. If you crave an authentic horseback ride across Colombian countryside and mountains, Medellín has everything to cater to your needs.
Horseback riding in Colombia is best during the dry season, when you can avoid muddy and slippery trails. The weather is pretty rainy all year round. Still, the driest periods usually last from December to January and July to August.
Find hotels and airbnbs near Horseback Riding (Map)