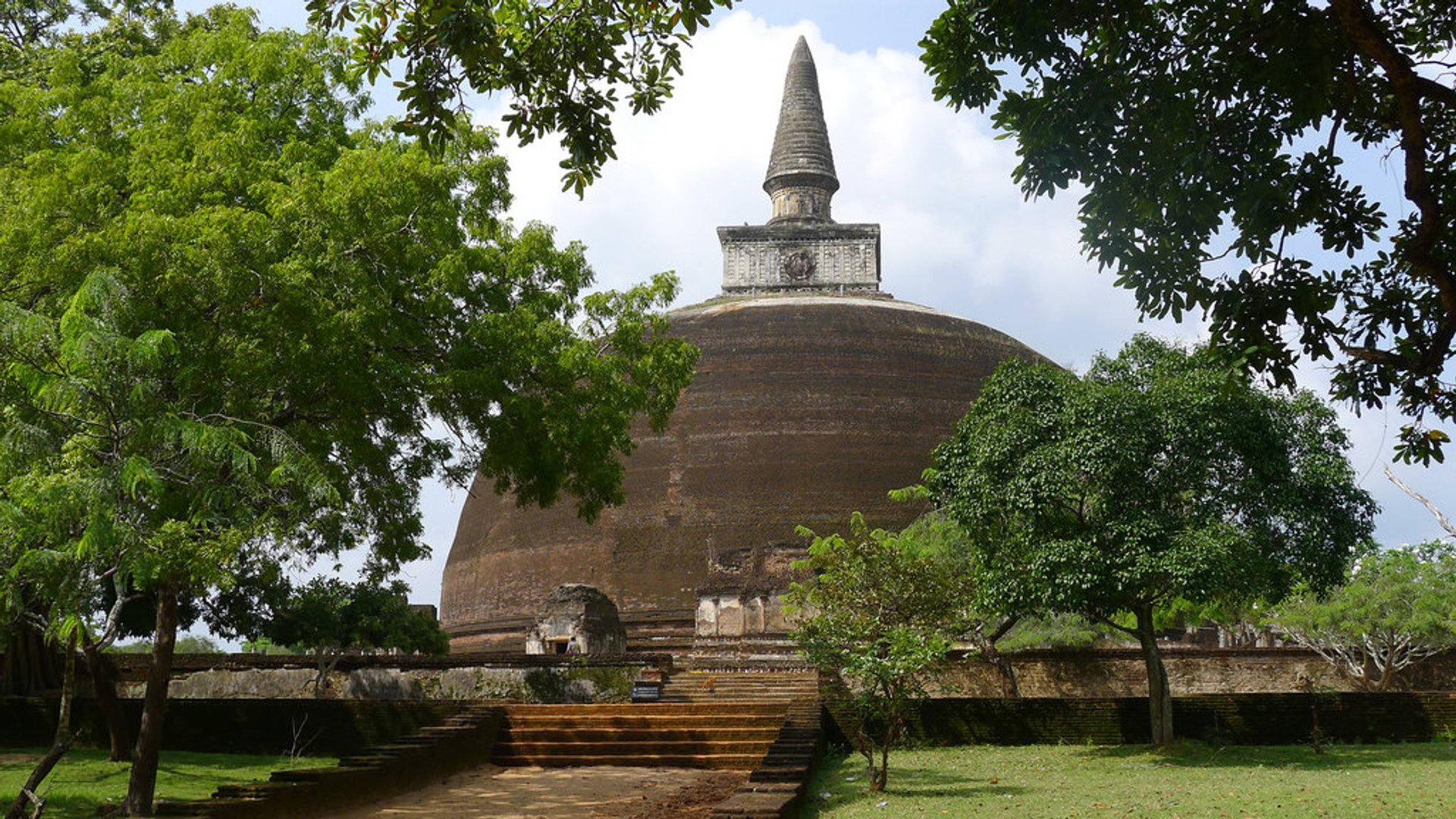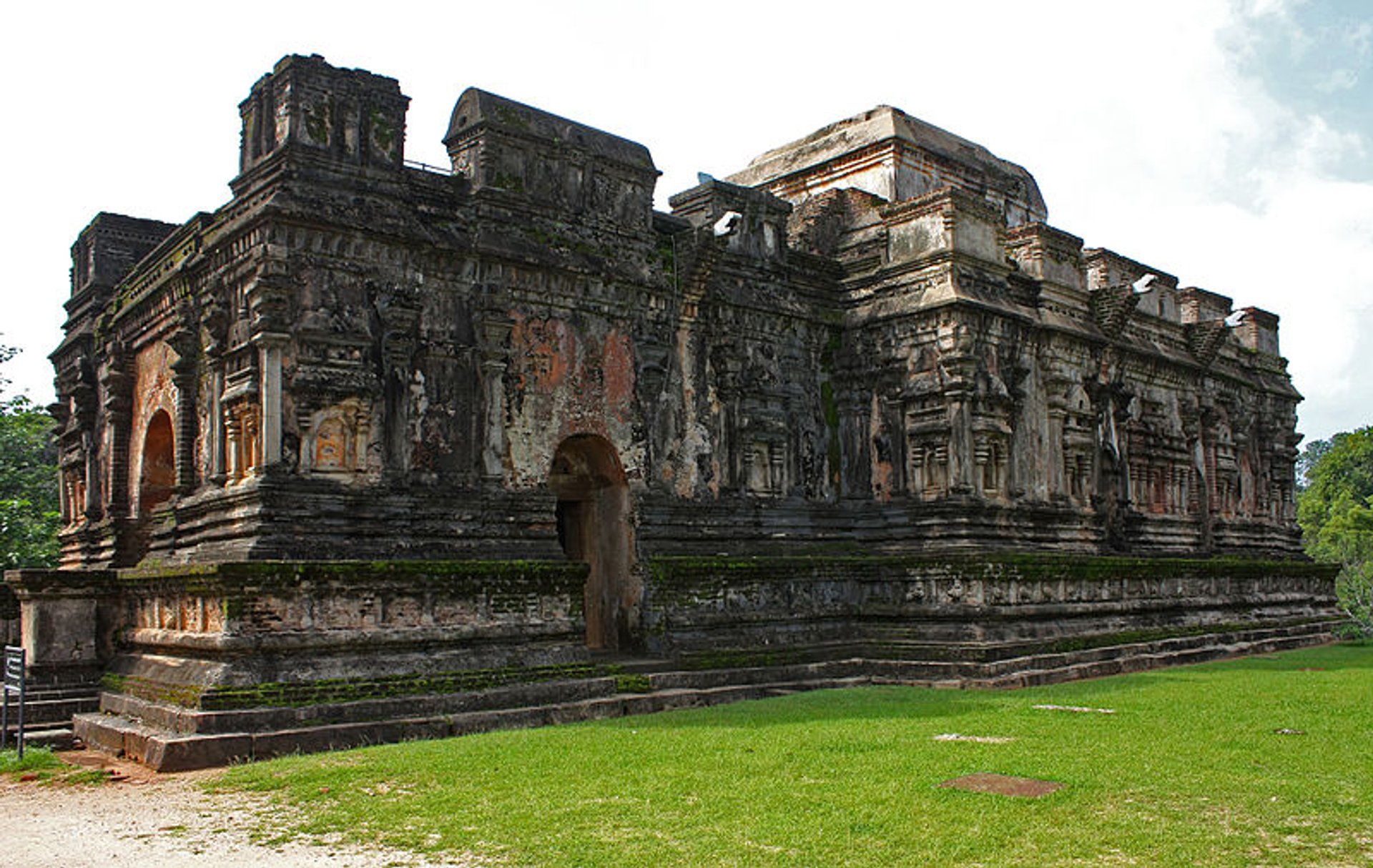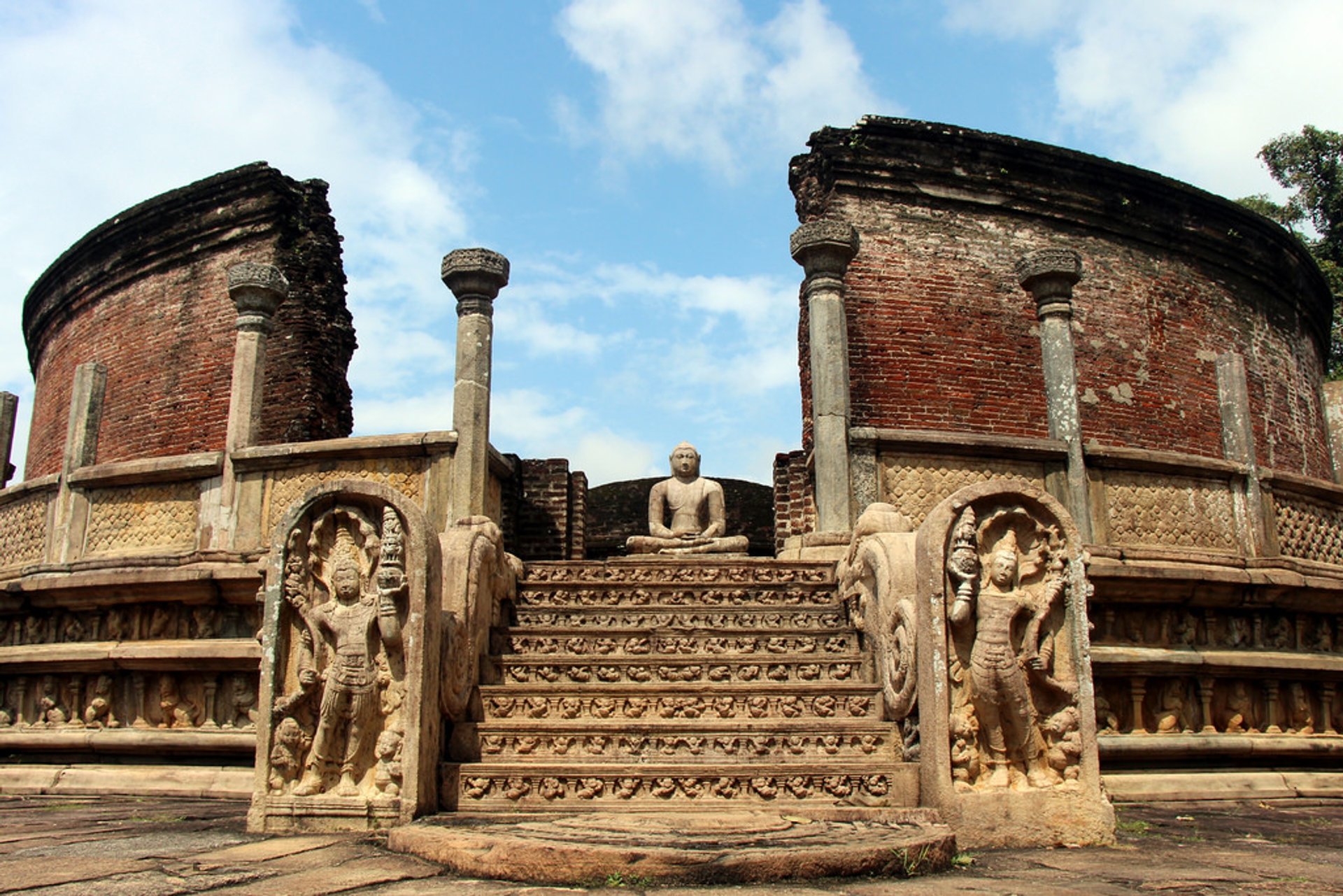 Polonnaruwa became the kingdom and a new capital of Sri Lanka in 1070 AD, after the fall of Anuradhapura. It is the most western point of the famous Cultural Triangle.
Polonnaruwa features the largest man-made rainwater reservoir in the country, called the Parakrama Samudra. Created by King Parakramabahu, it occupies an area of 2,500 ha and remains a primary source of water for farming. Statue of the King holding a manuscript can be seen near the water carved in the rock. There is also a large 16 m carving of Buddha and several ancient Hindu temples.
Parakramabahu I is praised for the period called "Golden Age of Polonnaruwa." At that time, both agriculture and trade flourished in the region thanks to irrigation systems that were far superior to those of the Anuradhapura Age. Water was sufficient for paddy cultivation during the rigid dry season in the east of the island. After Jaffna Kingdom invasion of Sri Lanka in 1284, the capital was moved to Dambadeniya, and Polonnaruwa got somewhat neglected.
The place is popular both among tourists and locals. You can visit it anytime, but favorable weather conditions are between January and February and also from June to September. Also, in terms of hours, they say that late afternoon is the best time to visit Polonnaruwa as all the tourist buses usually leave by that time.
Find hotels and airbnbs near Polonnaruwa (Map)