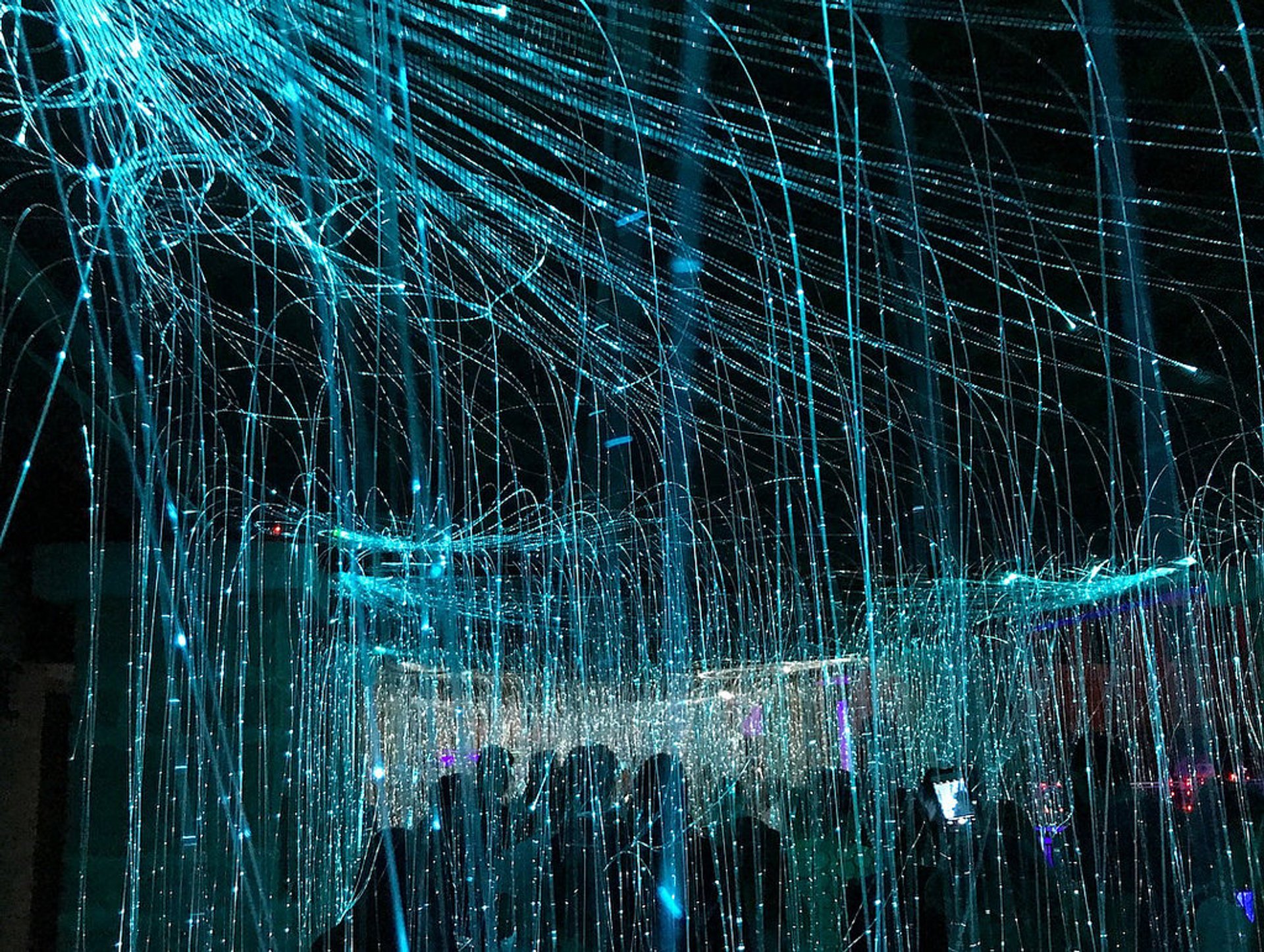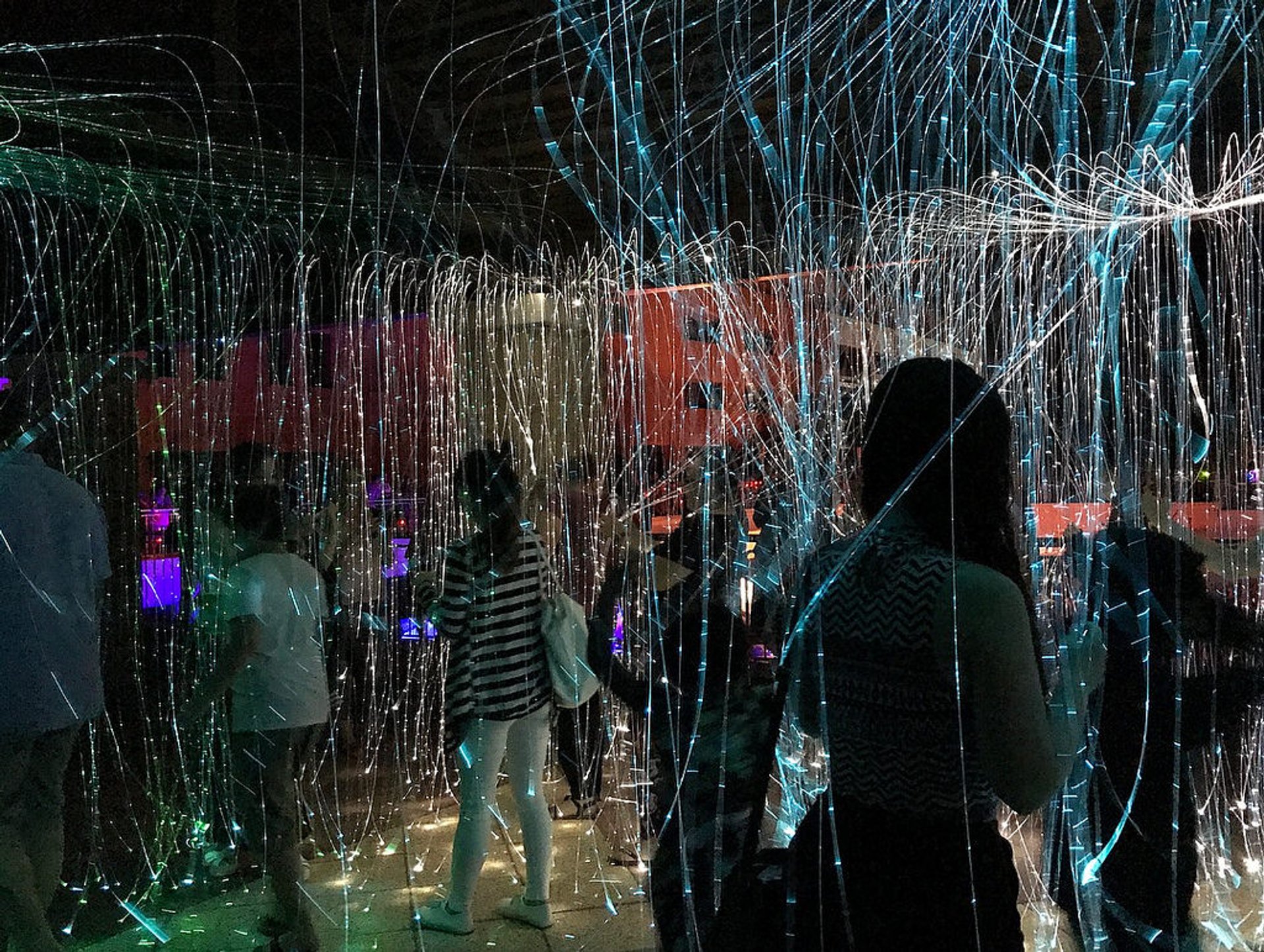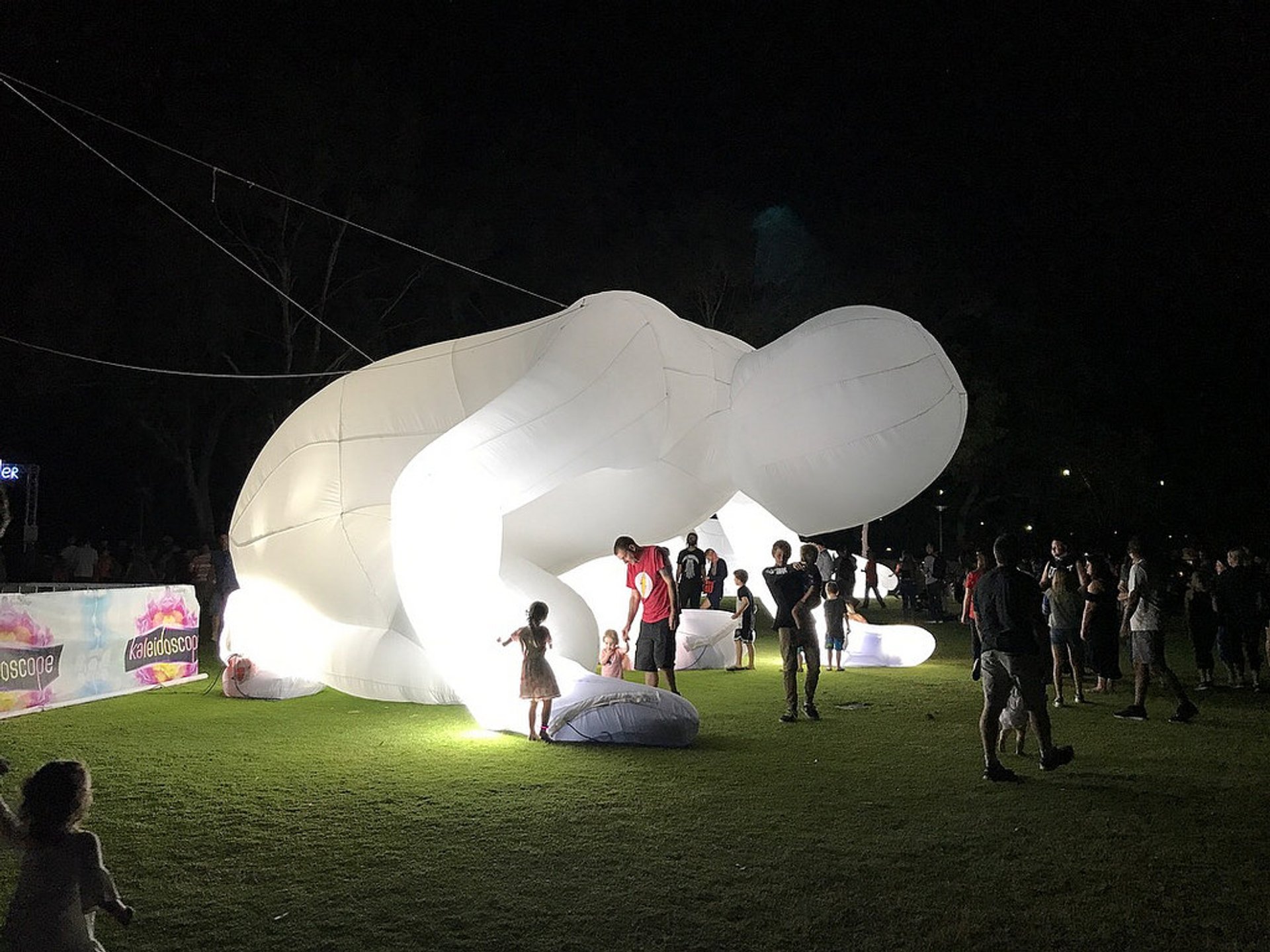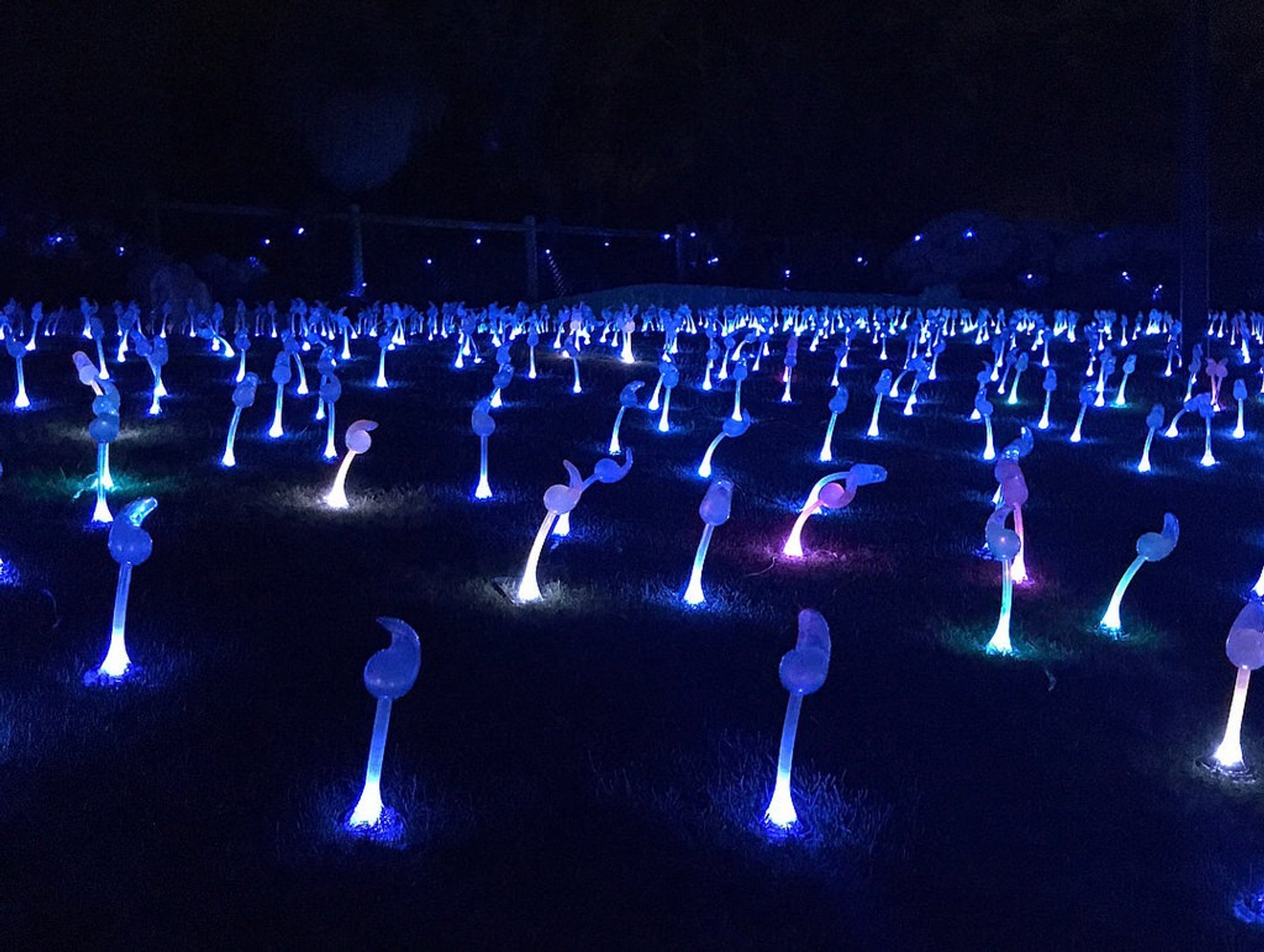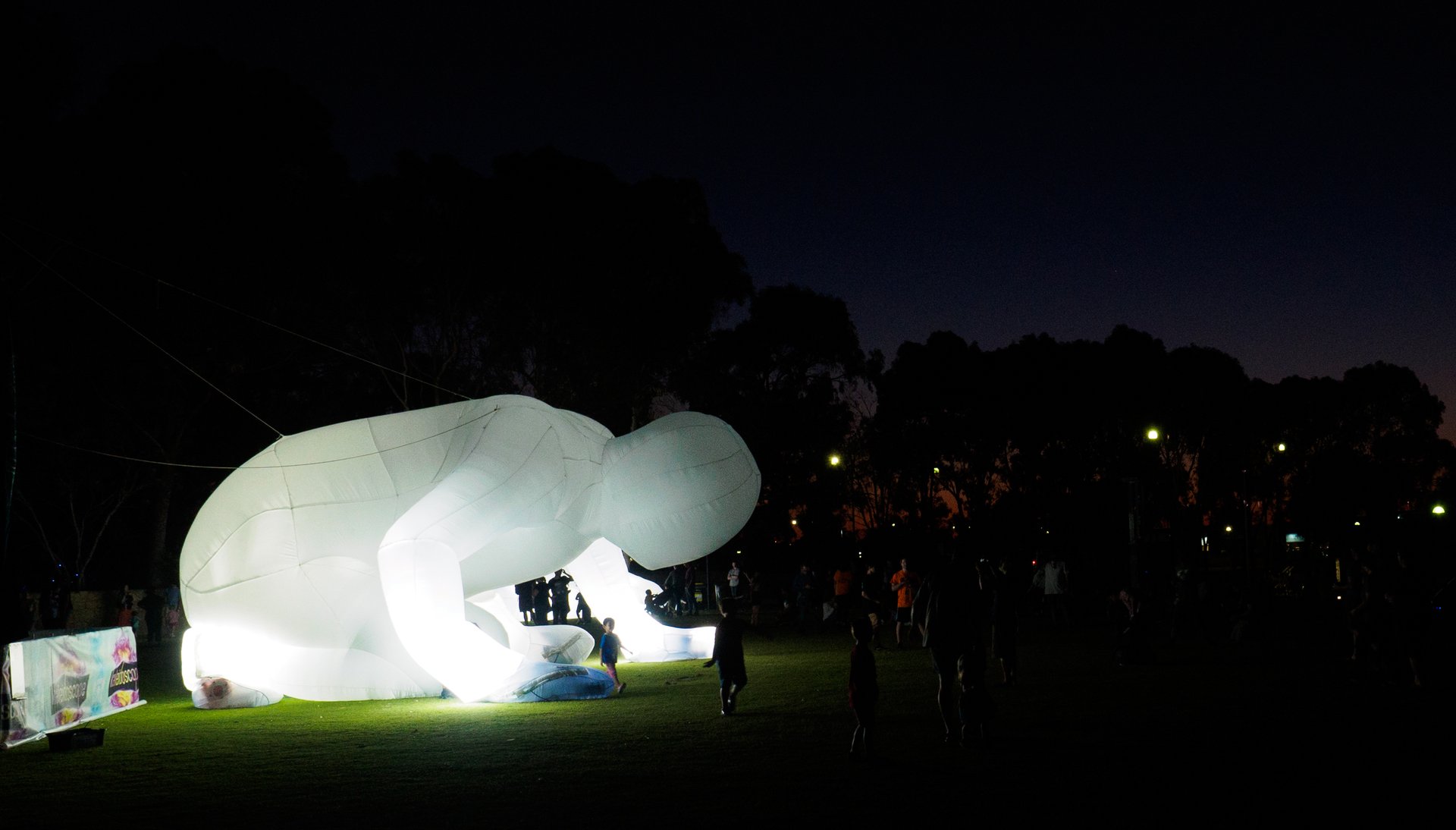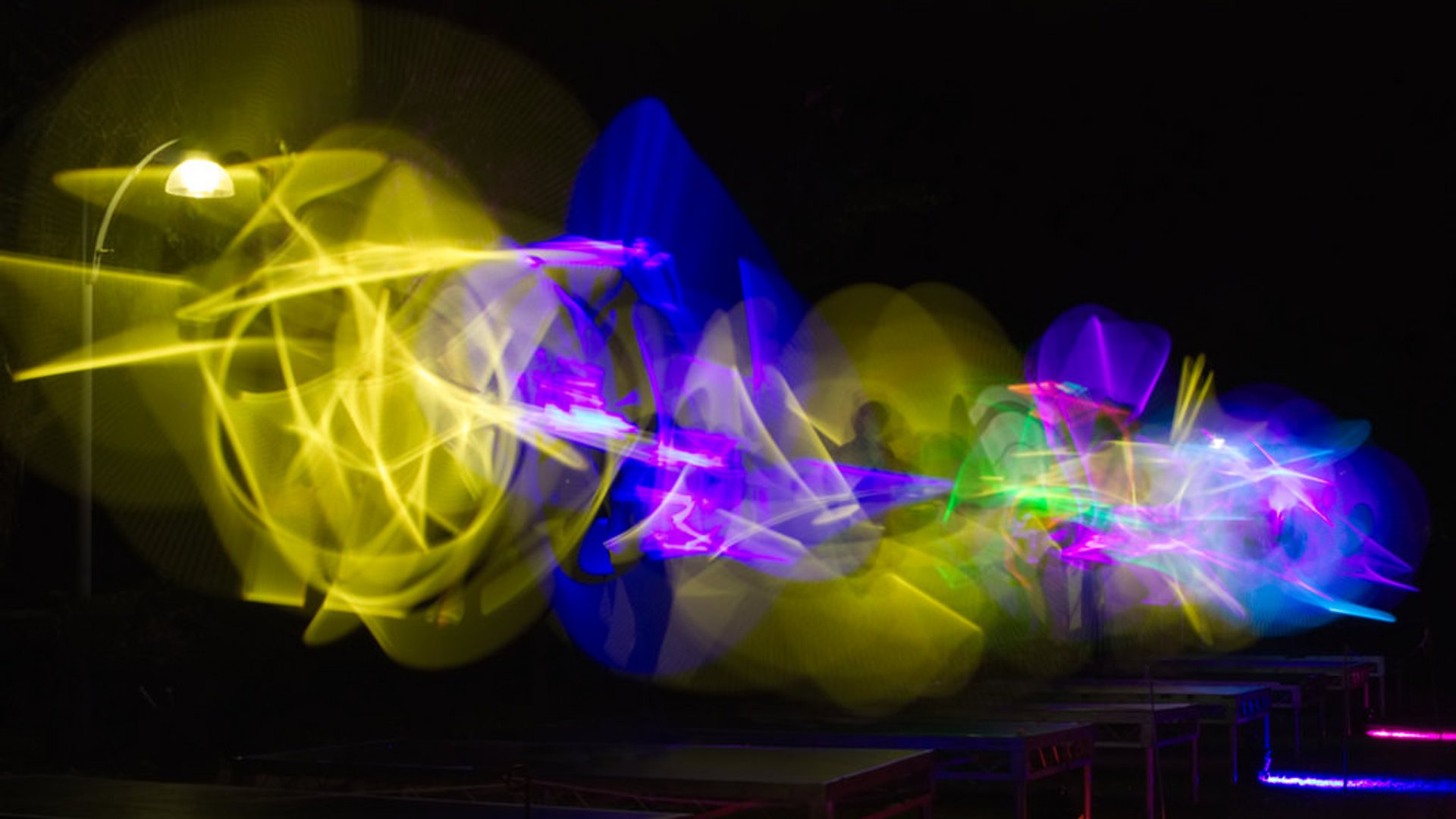 Kaleidoscope Festival, 2017
See accommodations nearby
Kaleidoscope is the largest light and illumination festival held in Joondalup, Western Australia. Being a relatively new tradition, Kaleidoscope is very successful, attracting over 140,000 people annually. Joondalup light festival combines illumination, light installations, artistic projections, and live performances during four evenings over the city center and Lakeside Joondalup Shopping Centre. The festival also features over 60 food trucks.
One of the highlights of the Joondalup festival were 1000 Cranes by Sydney's Ambient & Co, a light display inspired by an ancient Japanese belief. The installation was set in Lakeside Joondalup. Another great installation by Tasmanian artist Amanda Parer featured large glowing white rabbits.
The festival's entertainment includes music and light shows (high speed live painting combined with breakdance), live DJ sets, paint battles, and concerts. Kaleidoscope is a visual feast combining stunning illumination, art, music, and food. When lights go on at dusk, Joondalup City Centre is transformed like never before.
Find hotels and airbnbs near Kaleidoscope Festival (Map)