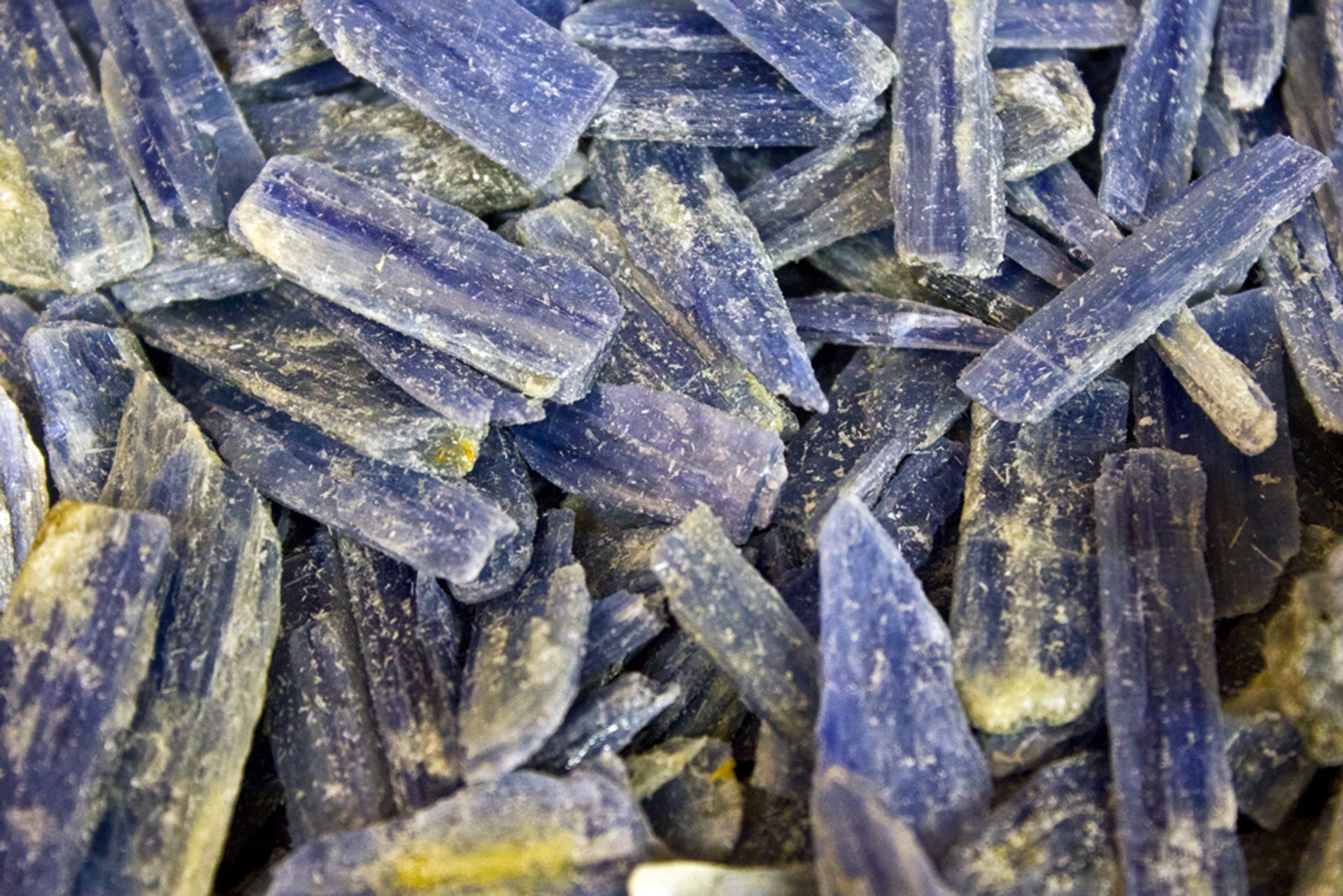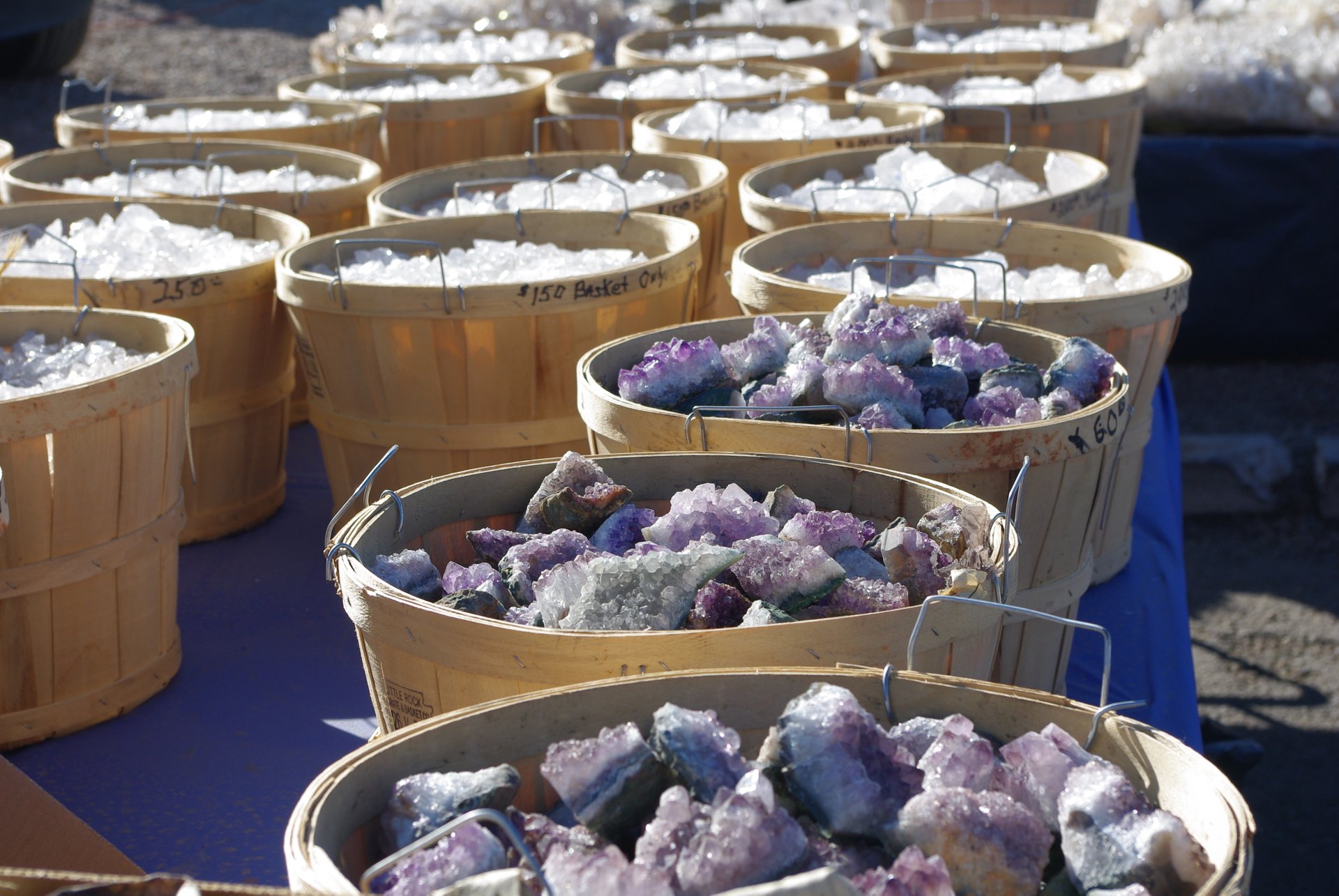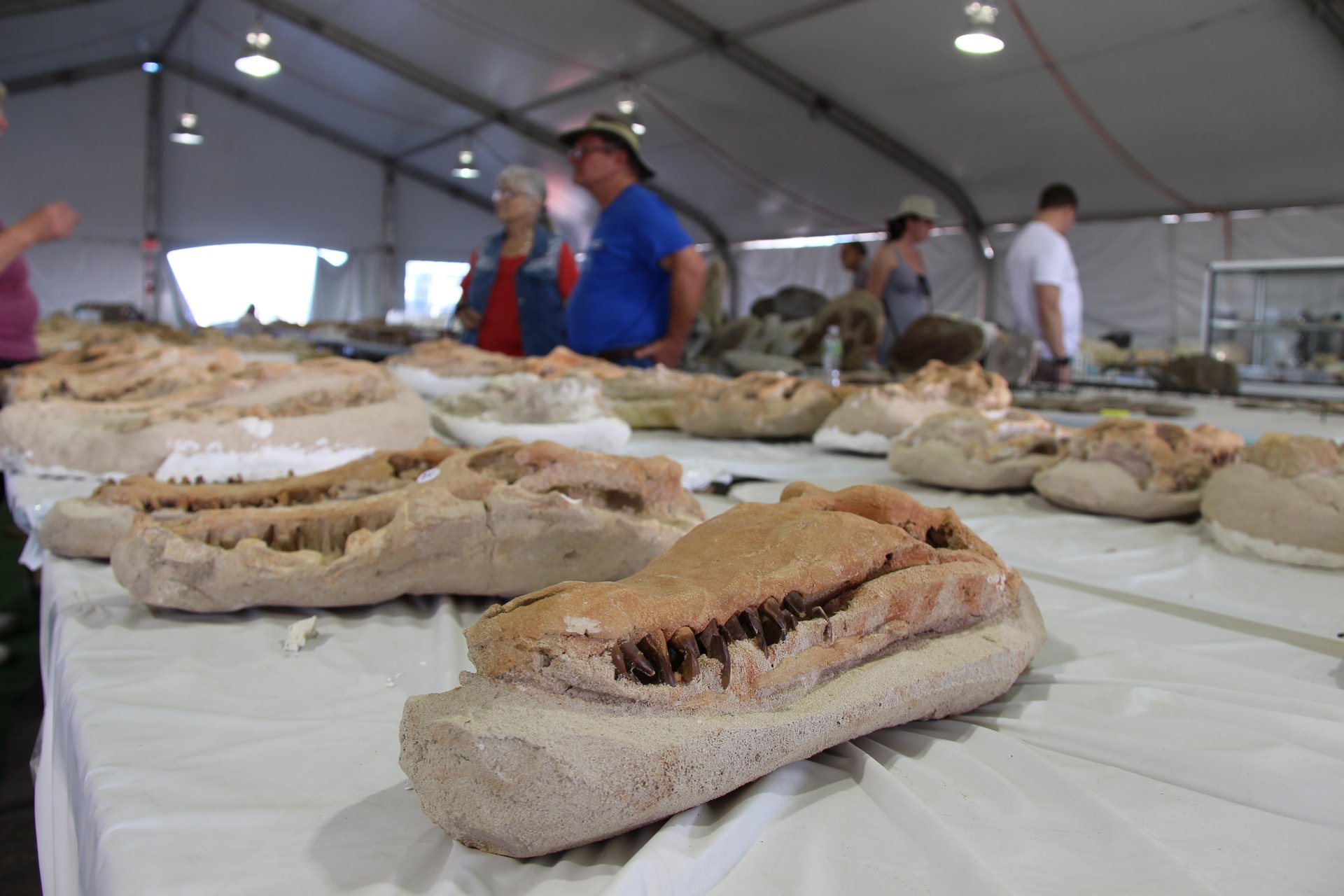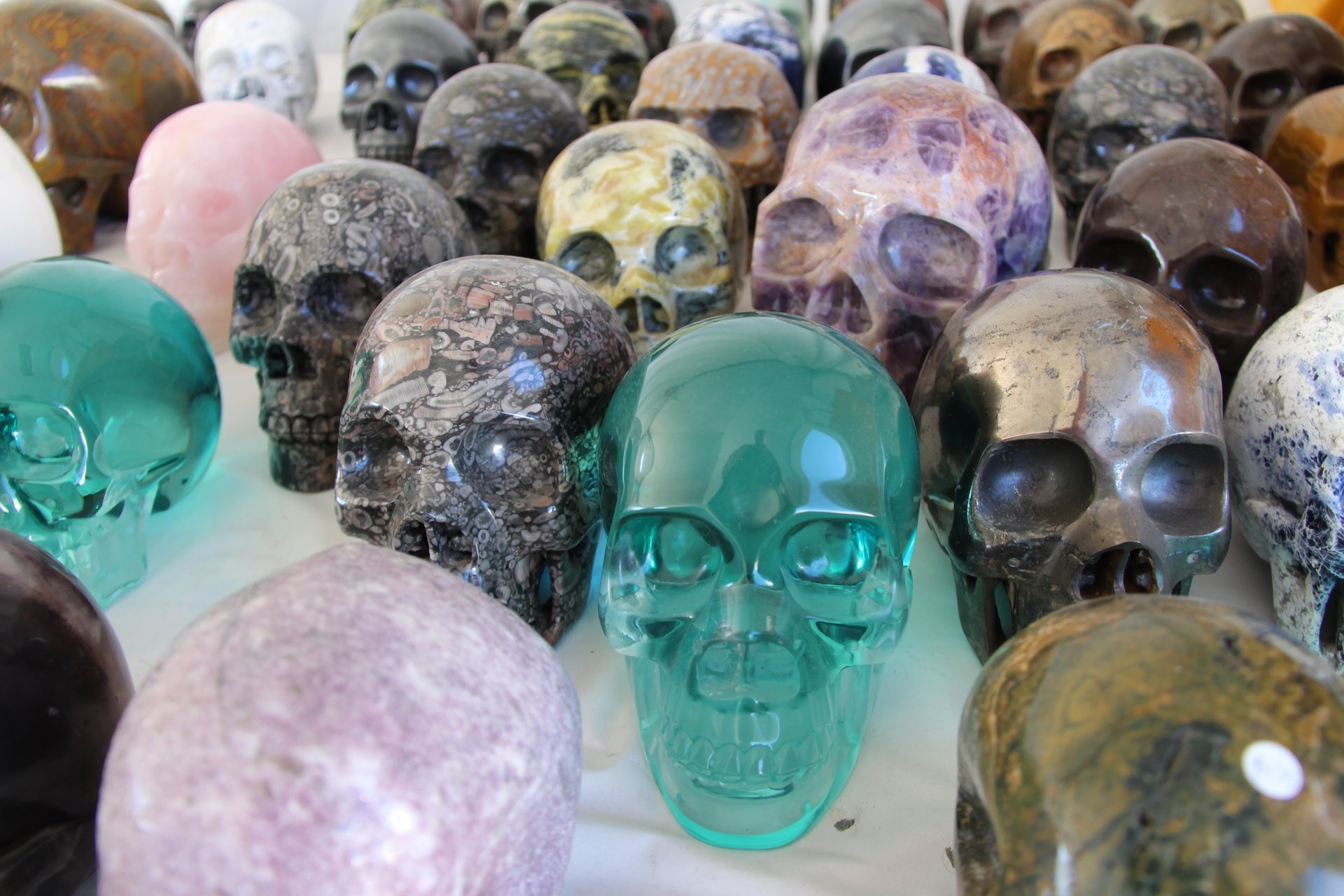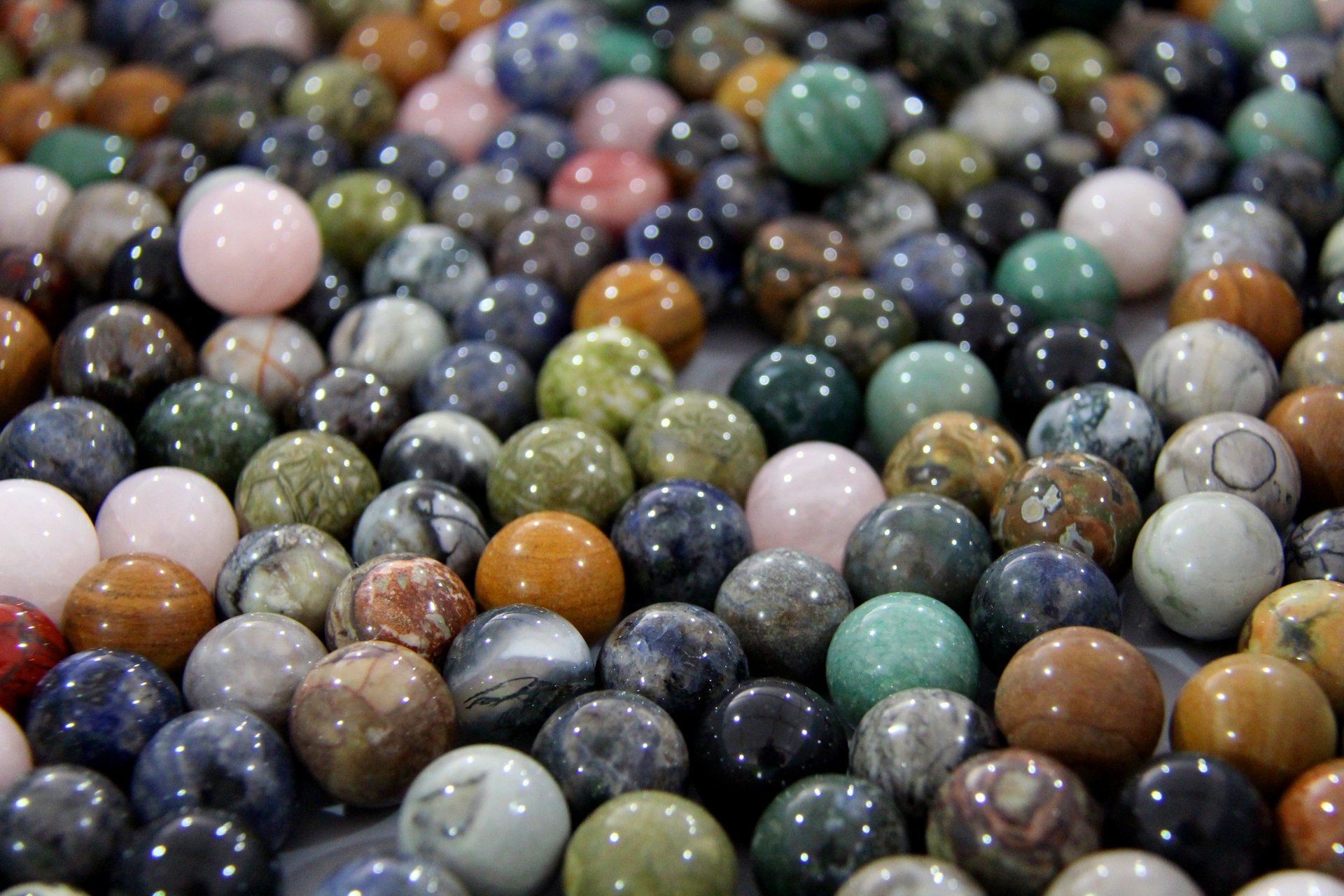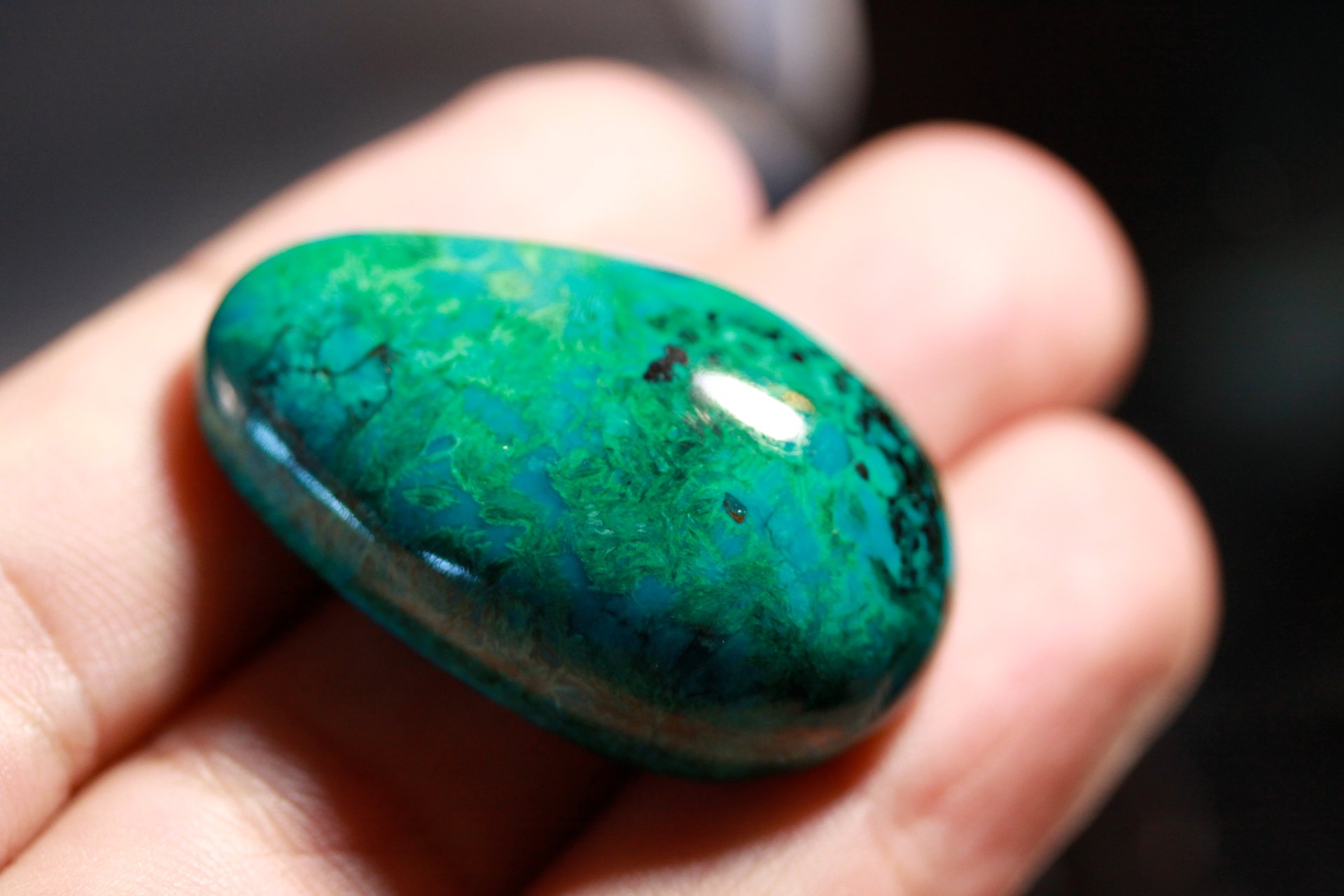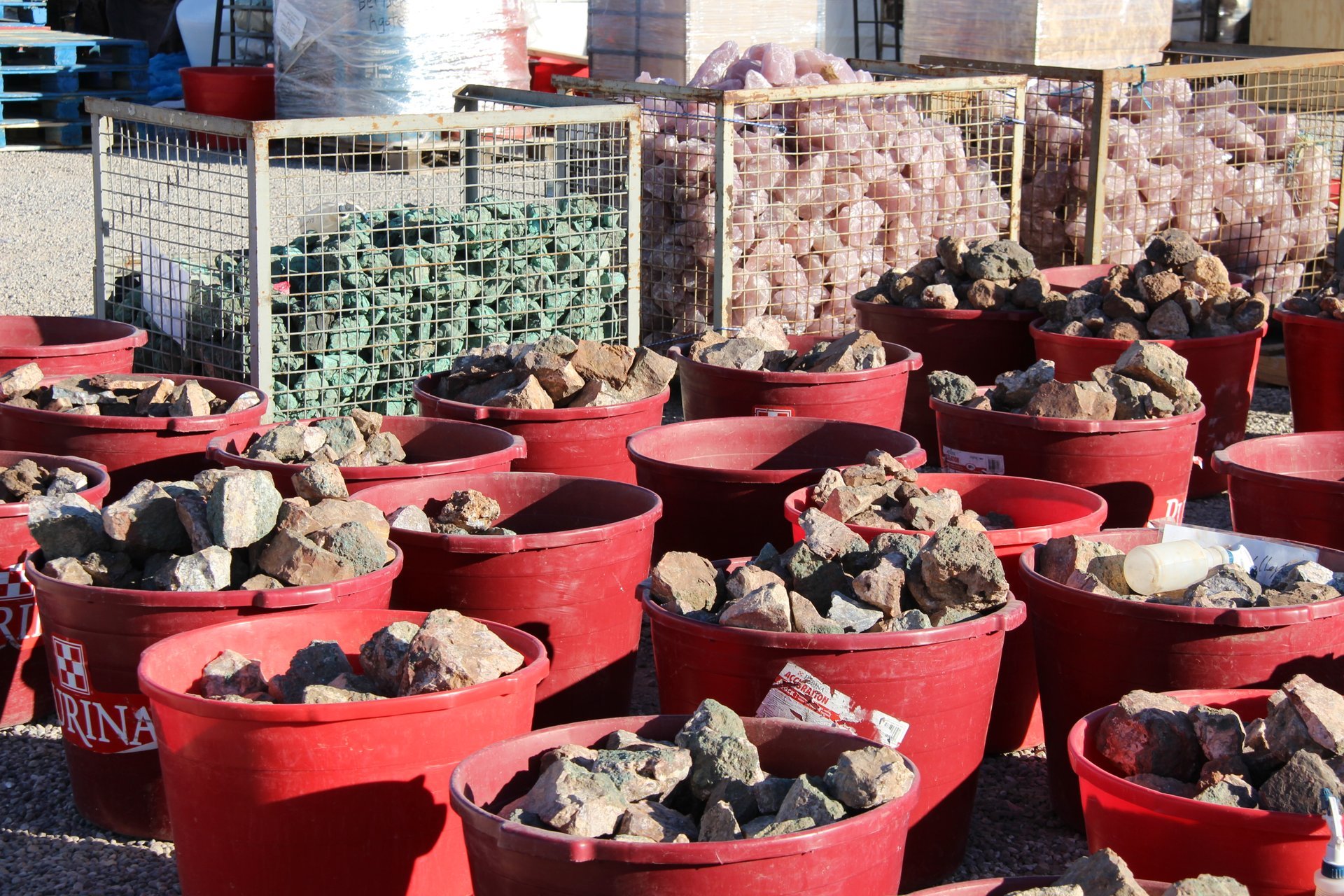 The Tucson Gem, Mineral & Fossil Show is an iconic event for all mineral enthusiasts and professionals, taking place every winter at the Tucson Convention Center and throughout other locations in downtown and midtown. Tens of thousands of visitors are drawn by the opportunity to see and buy museum-quality gems, fossils, minerals and asteroids. Don't miss your chance to see unique opals, gold nuggets, and dinosaur fossils. Some booths offer jewellery, jewellery-making tools, decor and artworks.
Tucson's favourite treasure hunt, The Tucson Gem and Mineral Show originated in the 1970s, becoming the first event to bring together scientists, collectors and professional curators of the stone industry. Besides that, the show currently features about 40 various events at dozens of locations, many of which offer free admission.
The Tucson Gem & Mineral Show offers free seminars and lots of educational displays and activities at the Junior Education Area. Special & Guest Show Exhibits showcase unique private and museum collections of rare minerals and stones. The Tucson Gem and Mineral Society that dates back to the 1950s demonstrates various treasures every year. Another highlight of the show is The Arthur Roe Memorial Micromount Symposium that is held every year in the Tucson Convention Center.
For the tickets and latest updates, please check with the official websites (see External Resources below.) Also, take a look at the map suggesting the best accommodations nearby.
Find hotels and airbnbs near Tucson Gem and Mineral Show (Map)