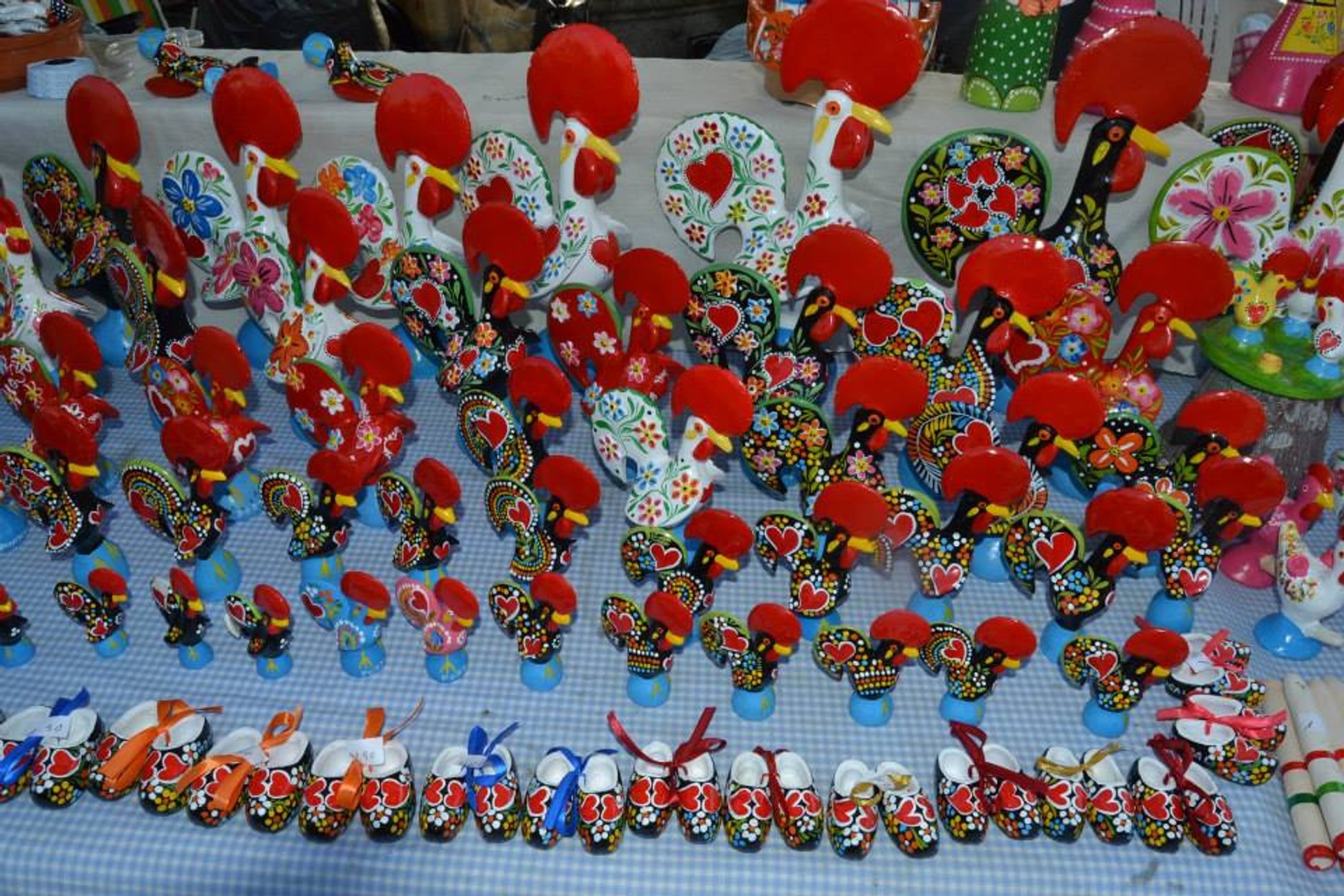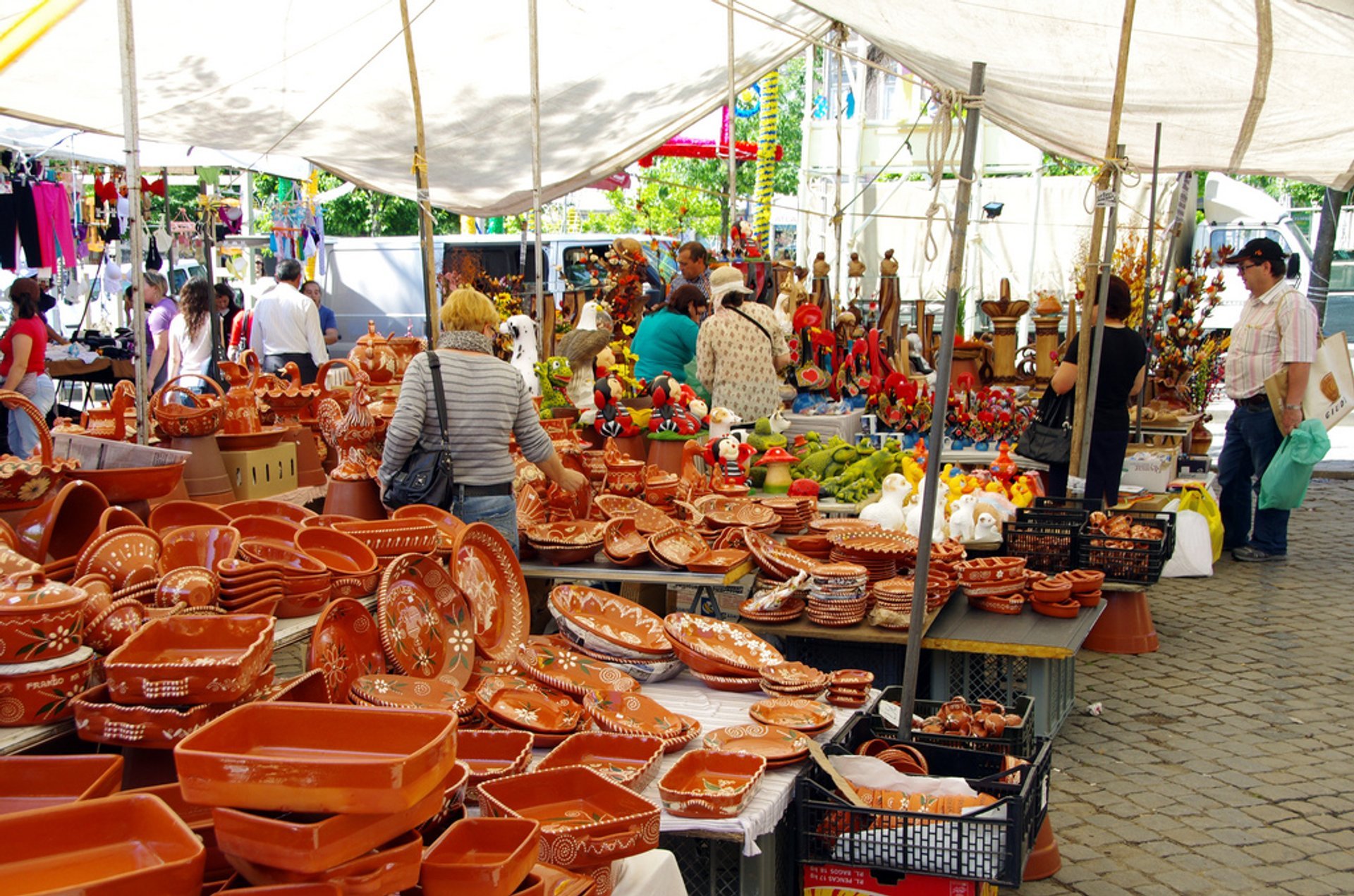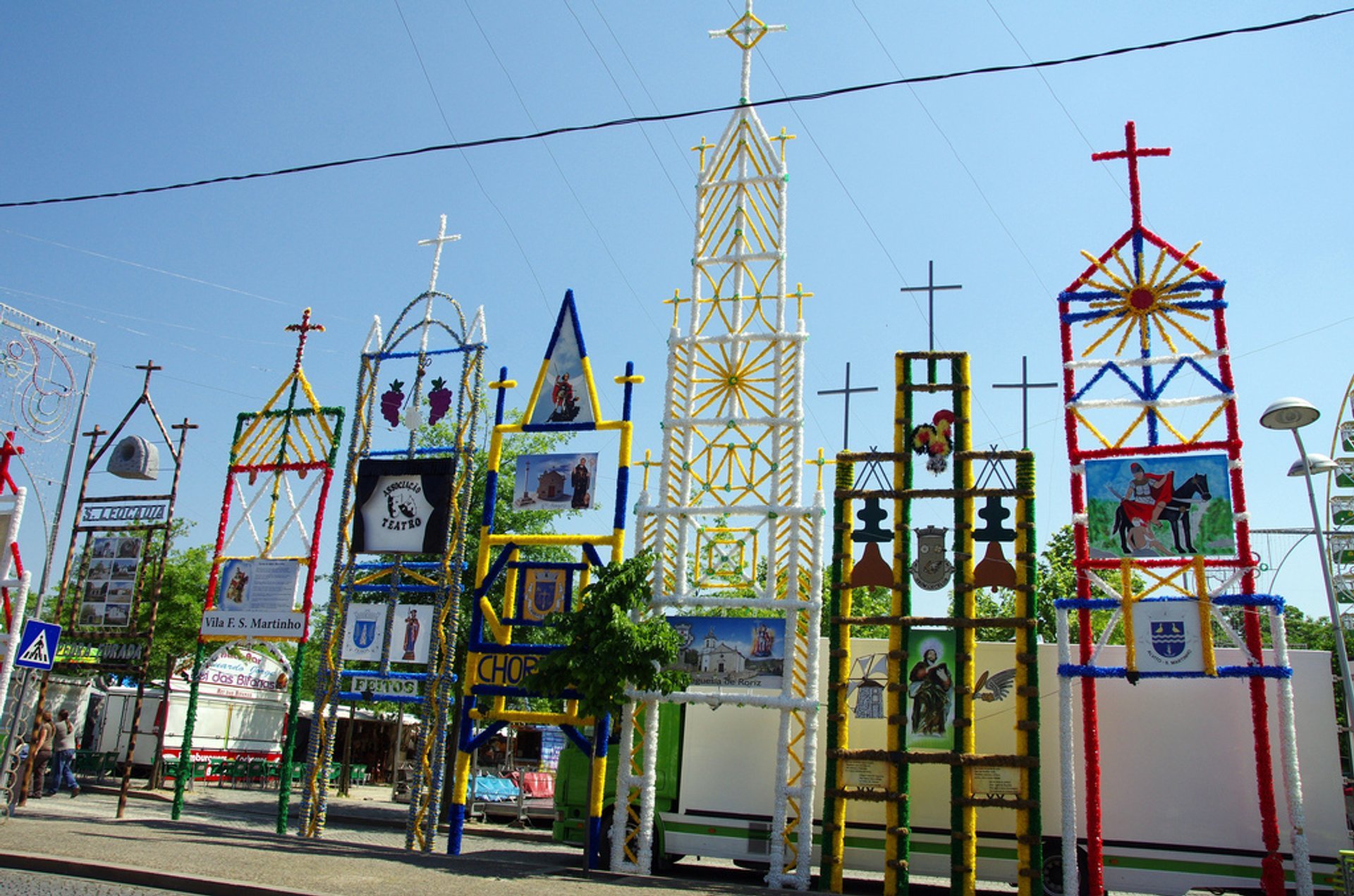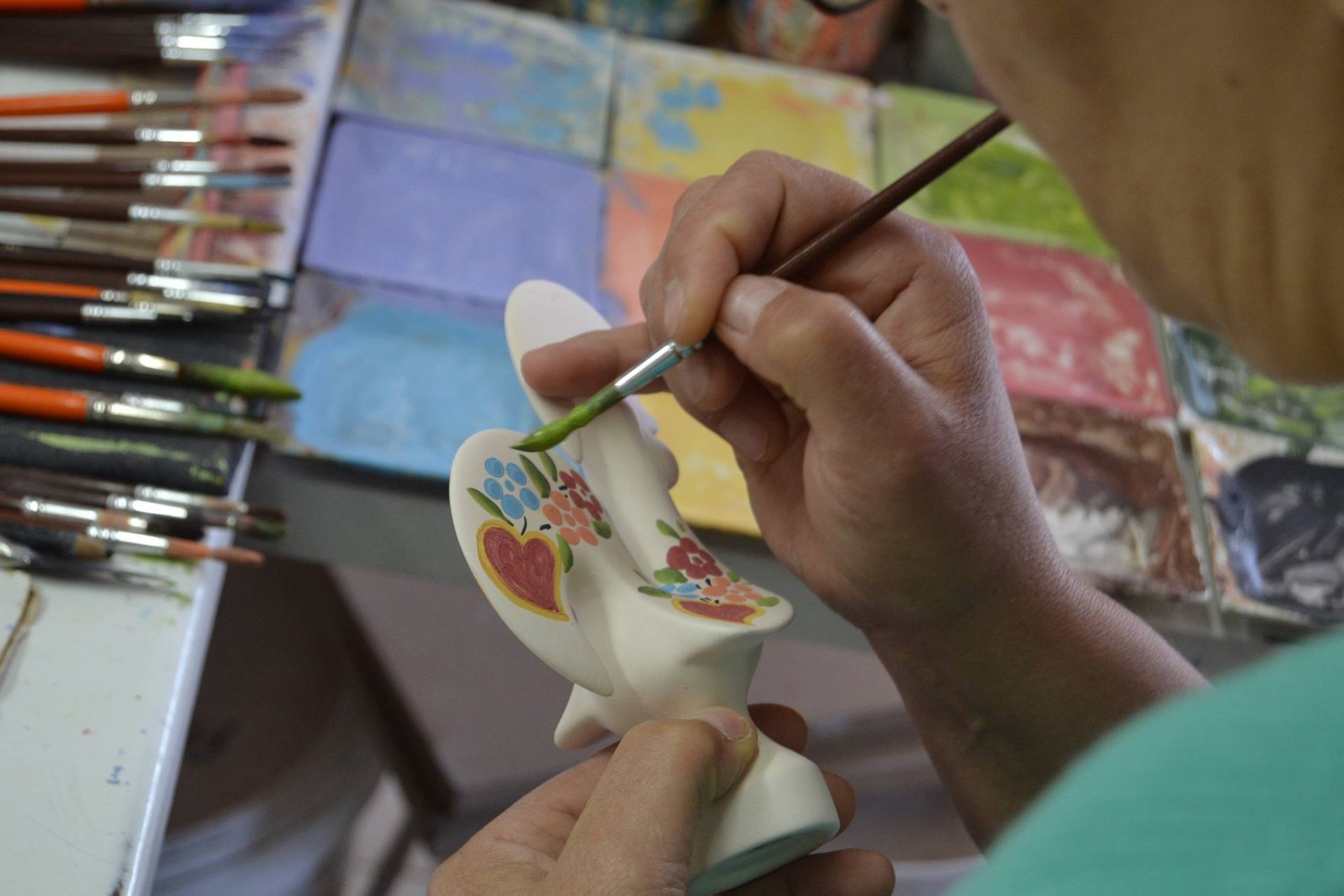 ©
Feira de Barcelos| Facebook
Barcelos market starts its history from the 15th century. It used to be an annual event. Nowadays you can visit it every Thursday and find cheap clothes, fruits, ceramics, lampshades, kitchenware, traditional tools and farming equipment as well as souvenirs and handicrafts.
Most of the tourists are attracted to the market of Barcelos by tablewear, ceramics and as well as local pottery figurines. Meanwhile while the locals visit the market to buy fresh vegetables and other produce. It's also worth to take a look at embroidered tablecloths, hand carved ox yokes, brass cow-bells and hand-made baskets. Don't leave without trying local street food: sausages and homemade bread.
Feira de Barcelos remains an important element of the local economy and culture. It's best to visit the town of Barcelos during warm seasons since in the winter it gets dark early and the market doesn't work during the whole day.
Find hotels and airbnbs near Feira de Barcelos (Map)