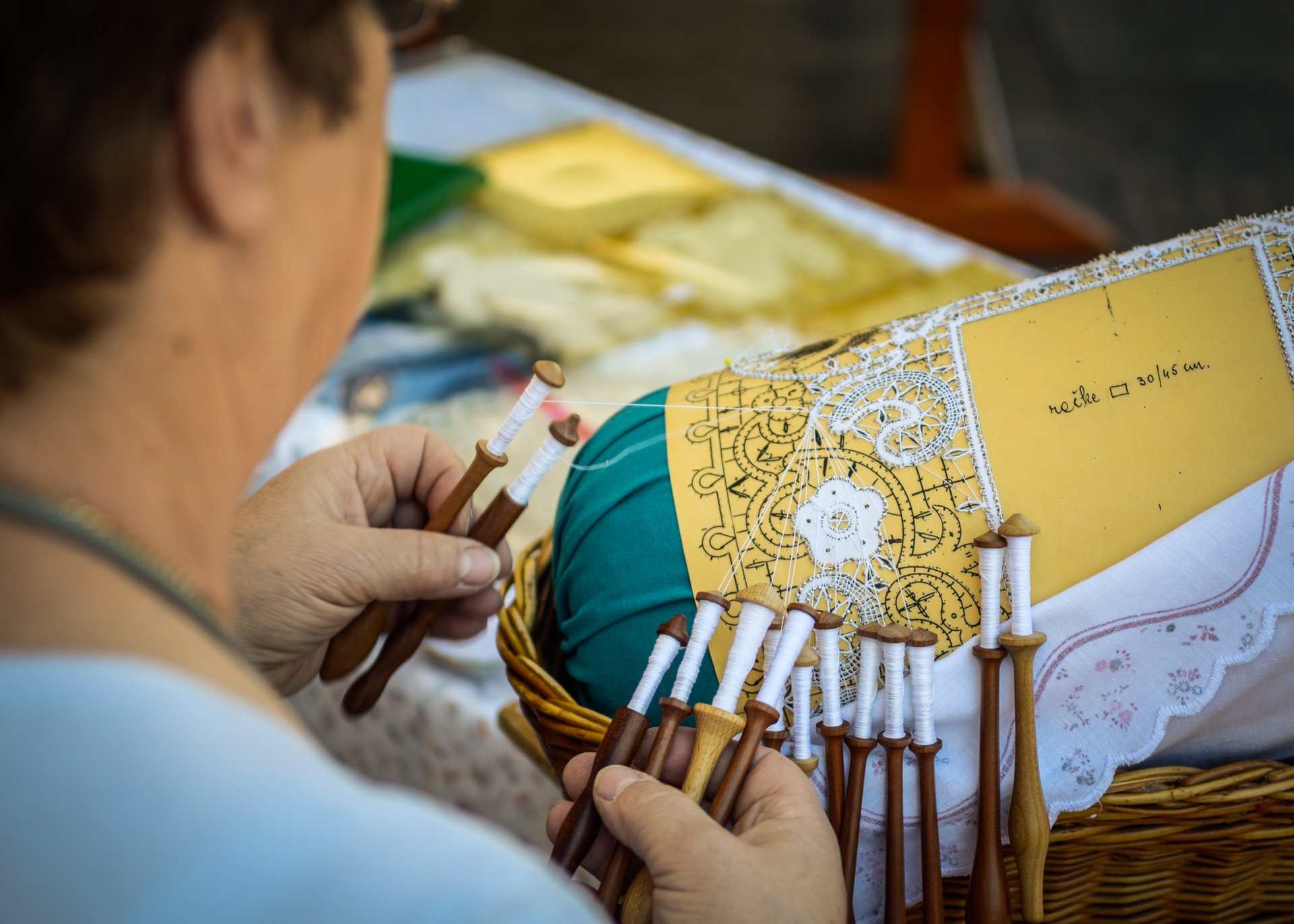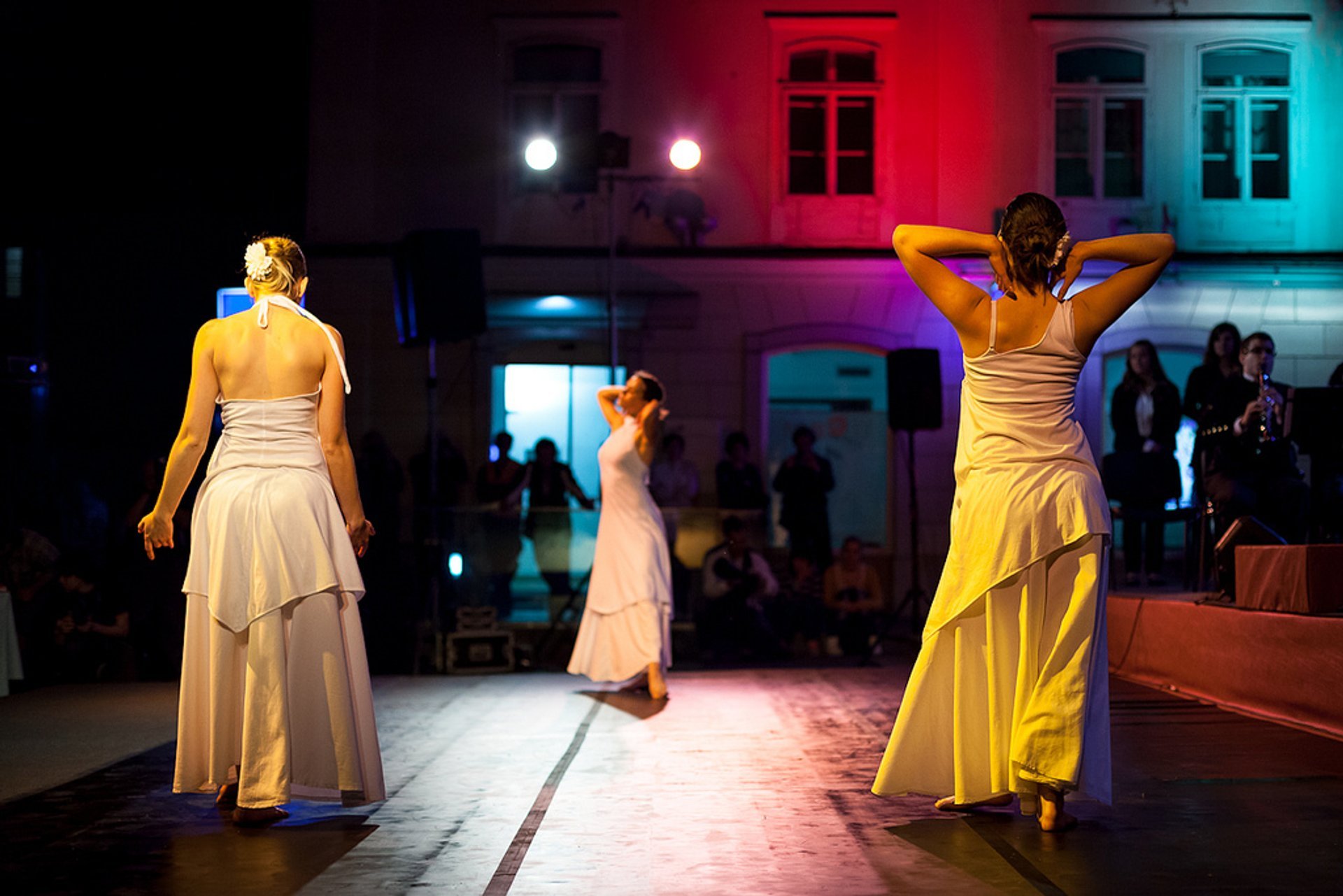 ©
Marko Šinkovec | slovenia.info
The little beautiful city of Idrija is world-famous for two things: its mercury mines, which are in the process of closing, and the delicate craft of lacemaking.
This art has a long history in Idrija where a wide variety of products have been designed out of lace.
All this lace diversity bursts into the streets with the beginning of the highly anticipated Idrija Lace Festival—the biggest international event of Idrija.
Every citizen of Idrija from children to the elderly bring their handmade lace articles to the streets, numerous exhibitions are held around the city, cozy shops decorate their windows, and everyone is invited to lacemaking lectures and workshops.
At the end of the festival the best lace products are named at the award ceremony and beautiful Idrija returns to is peaceful and quiet self.
Find hotels and airbnbs near Idrija Lace Festival (Map)