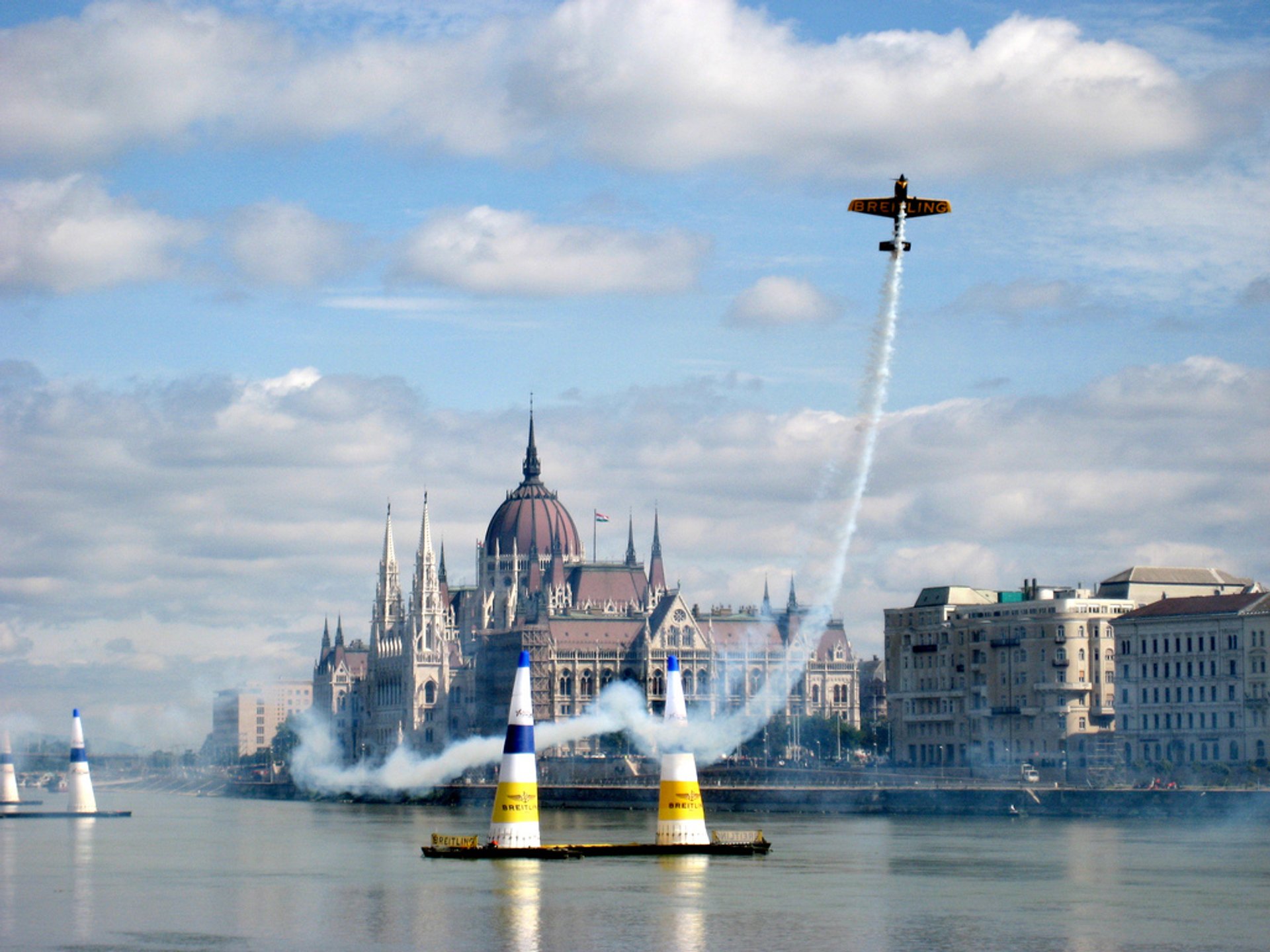 ATTENTION: the Red Bull Air Race 2019 will not take place in the traditional location. Please, check the official website for the updates.
Who said that ancient, gorgeous, and historic places such as the Chain Bridge in Budapest cannot become a venue for an extreme, loud, and energetic event?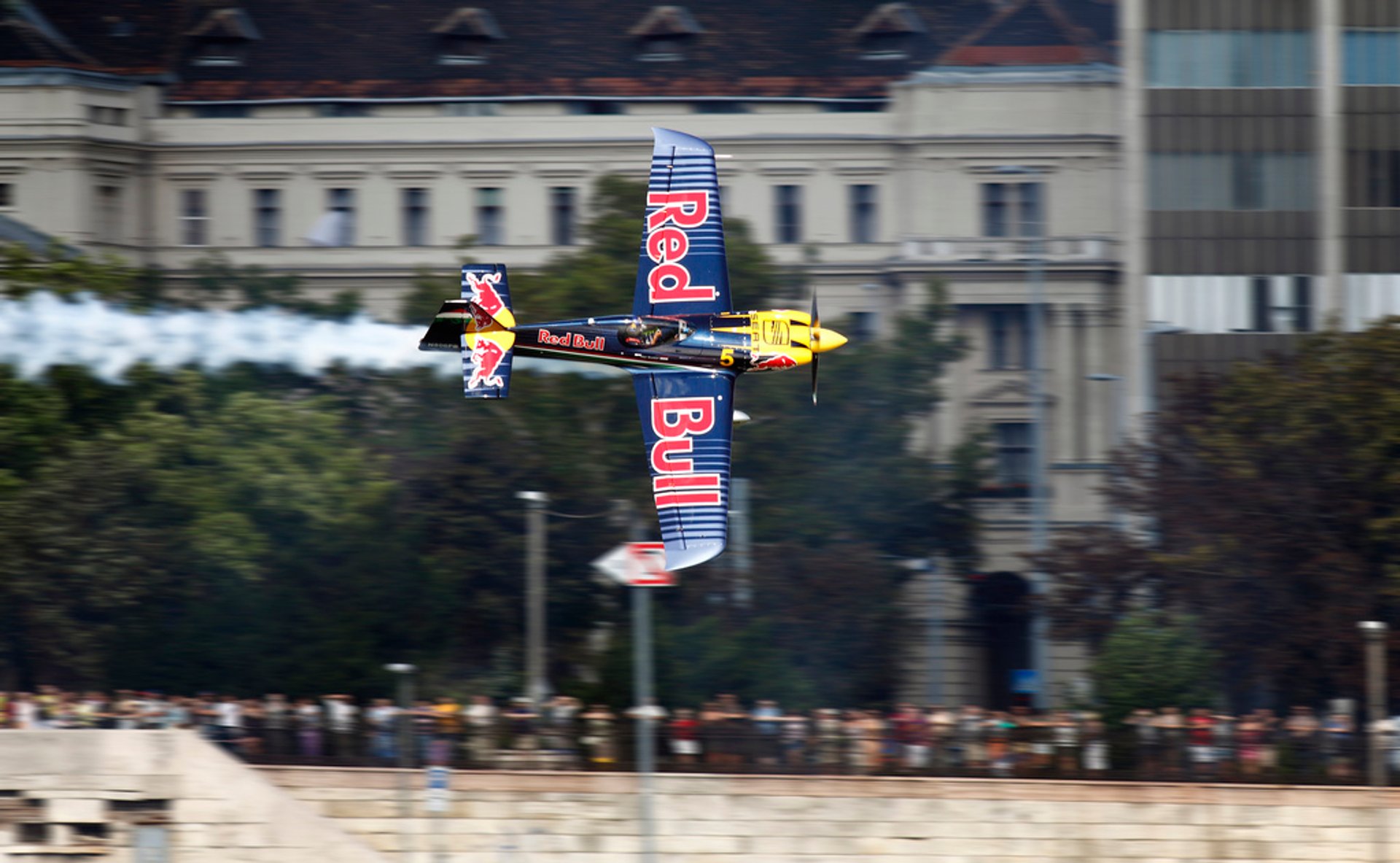 Every year, the Red Bull Air Race gathers more than half a million spectators on both banks of the Danube river to show how masters of aviation compete. For big fans of ​planes and also for those who adore spectacular shows this event is worth seeing. The Red Bull Air Race is definitely one of the most advanced aerial challenges you can find. Come beforehand to reserve a good viewing spot.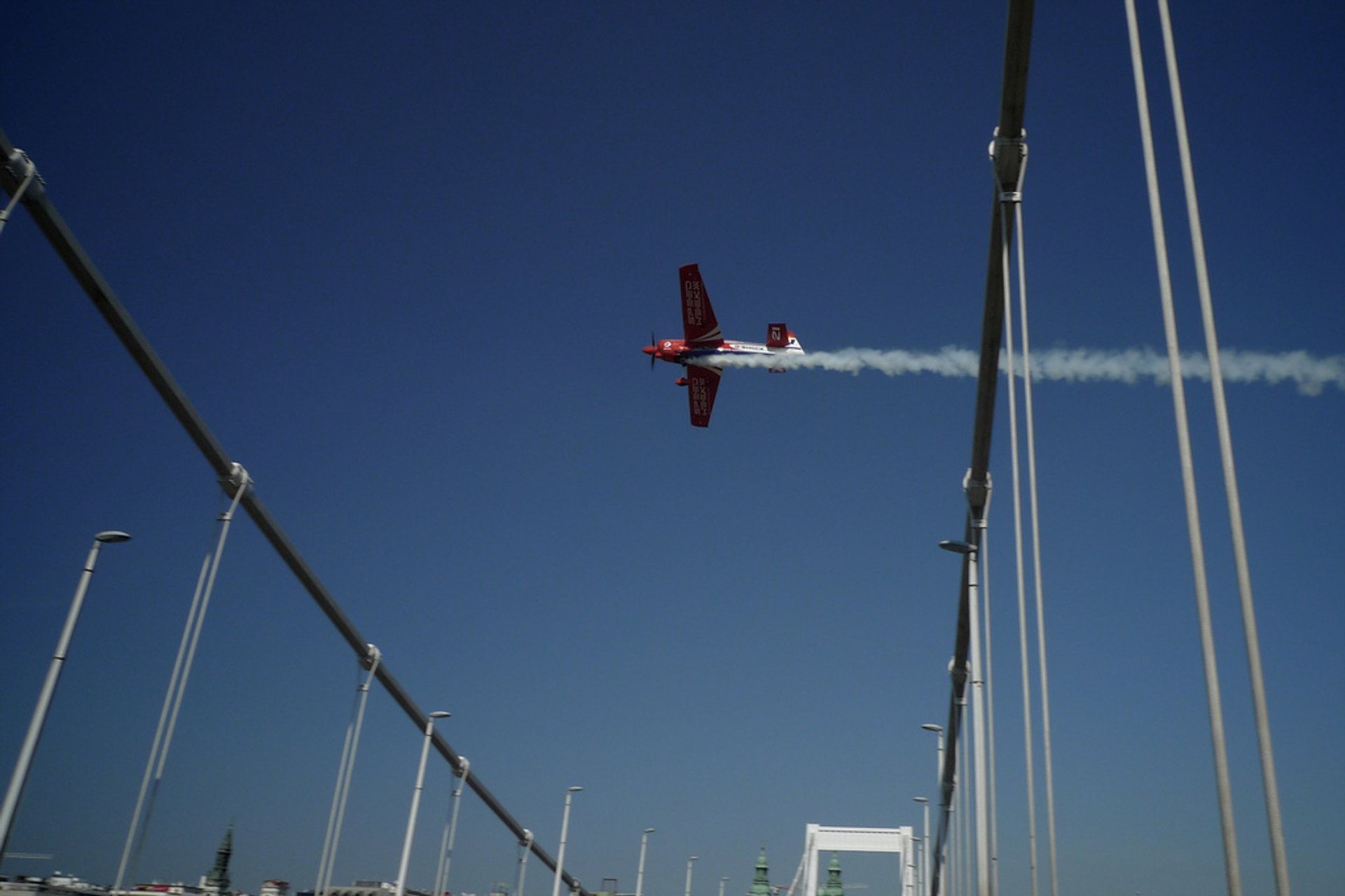 The Red Bull Air Race Featured in