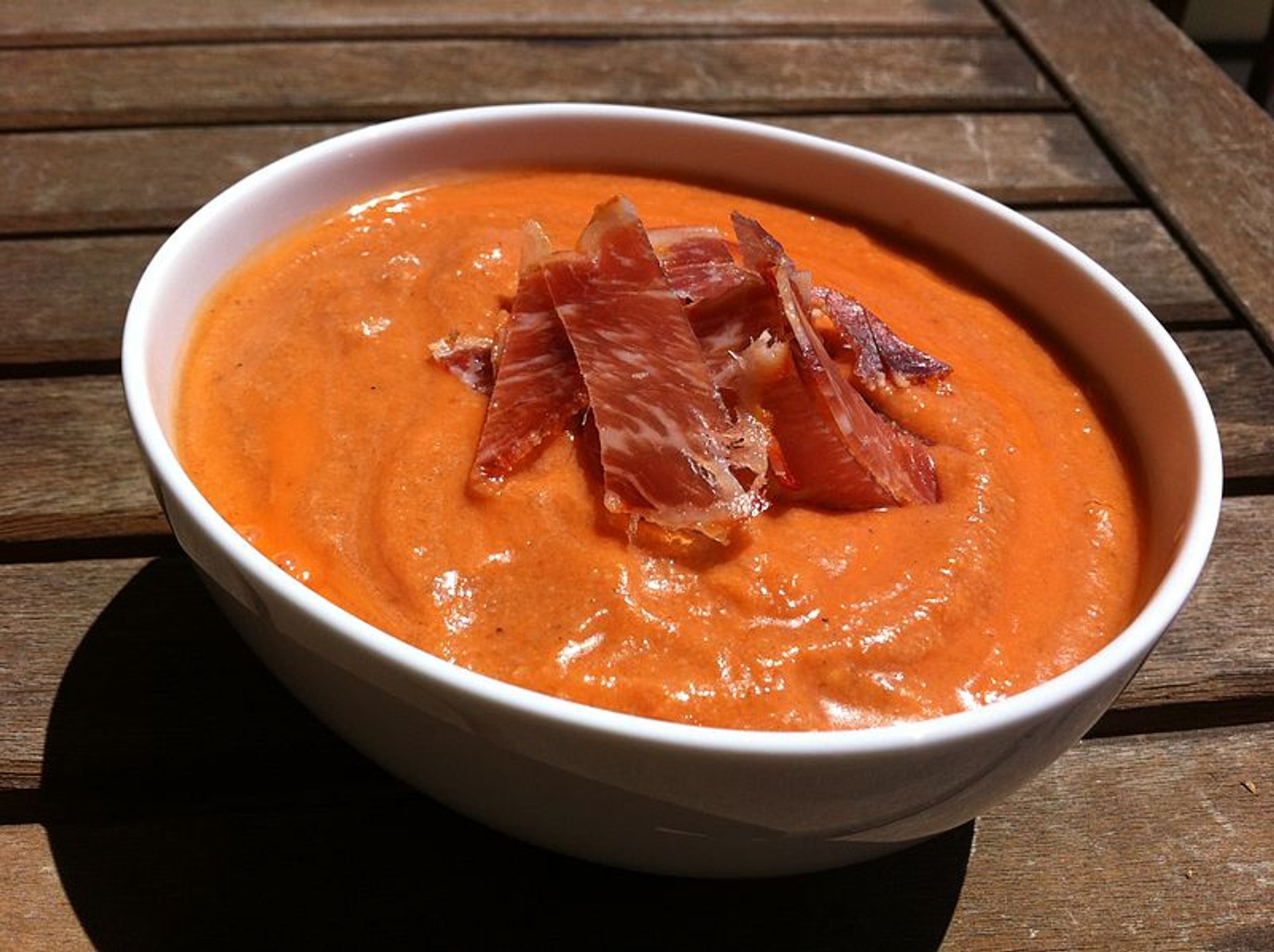 Just like Andalusian Gazpacho, Salmorejo is a chilled tomato soup and also stemming from the south of Spain, as seen from its name. The recipe differs slightly—it doesn't use as many vegetables, mainly tomatoes and garlic. Instead, it includes bread. The blended puree is seasoned with olive oil. As a rule, it is served topped with chopped boiled eggs and cubes of cured ham.
Show accomodations nearby
Just like Gazpacho, it works as a perfect cure for hot summer days, from May to September. That's also when tomatoes are in season.
Show accomodations nearby
Salmorejo Cordobés Featured in