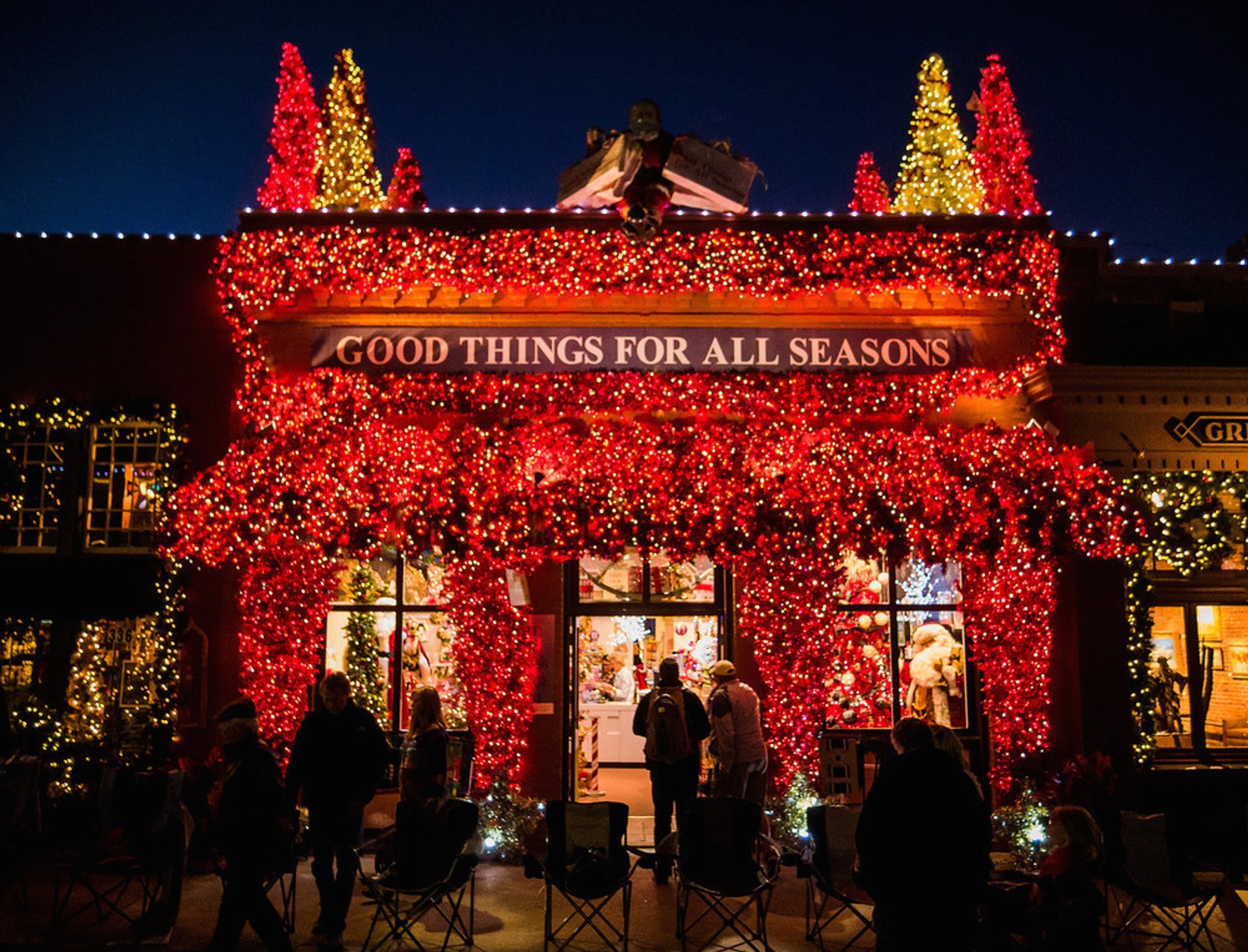 Grapevine Parade of Lights is an annual event taking place in the city of Grapevine, known for its restored 19th- and 20th-century architecture. The Parade marches down the historic Main Street lined with restaurants, cafes, and galleries. More than 100 lighted and brightly decorated floats and marching bands are welcomed and cheered by crowds of spectators. Santa Claus is the last to arrive in his sleigh.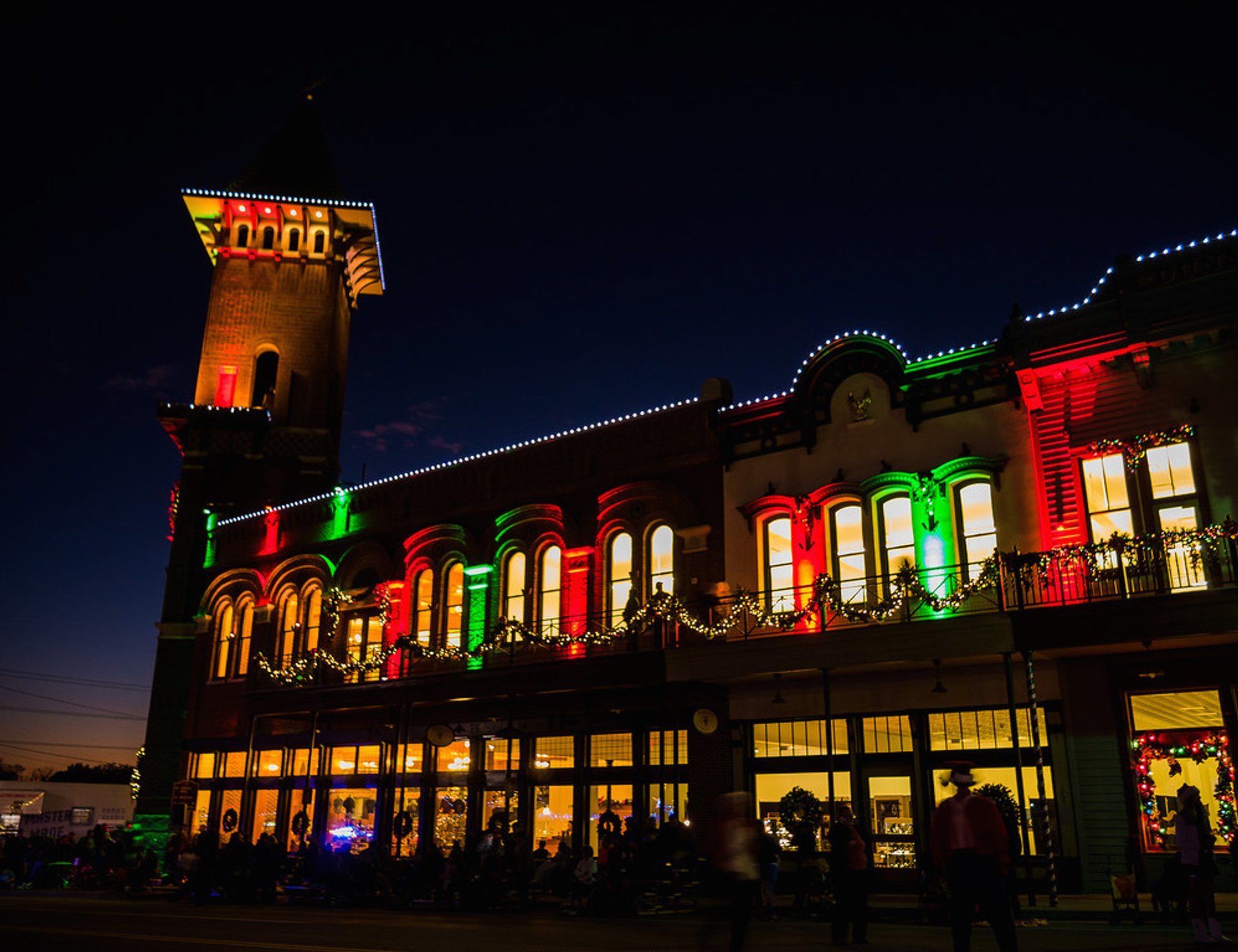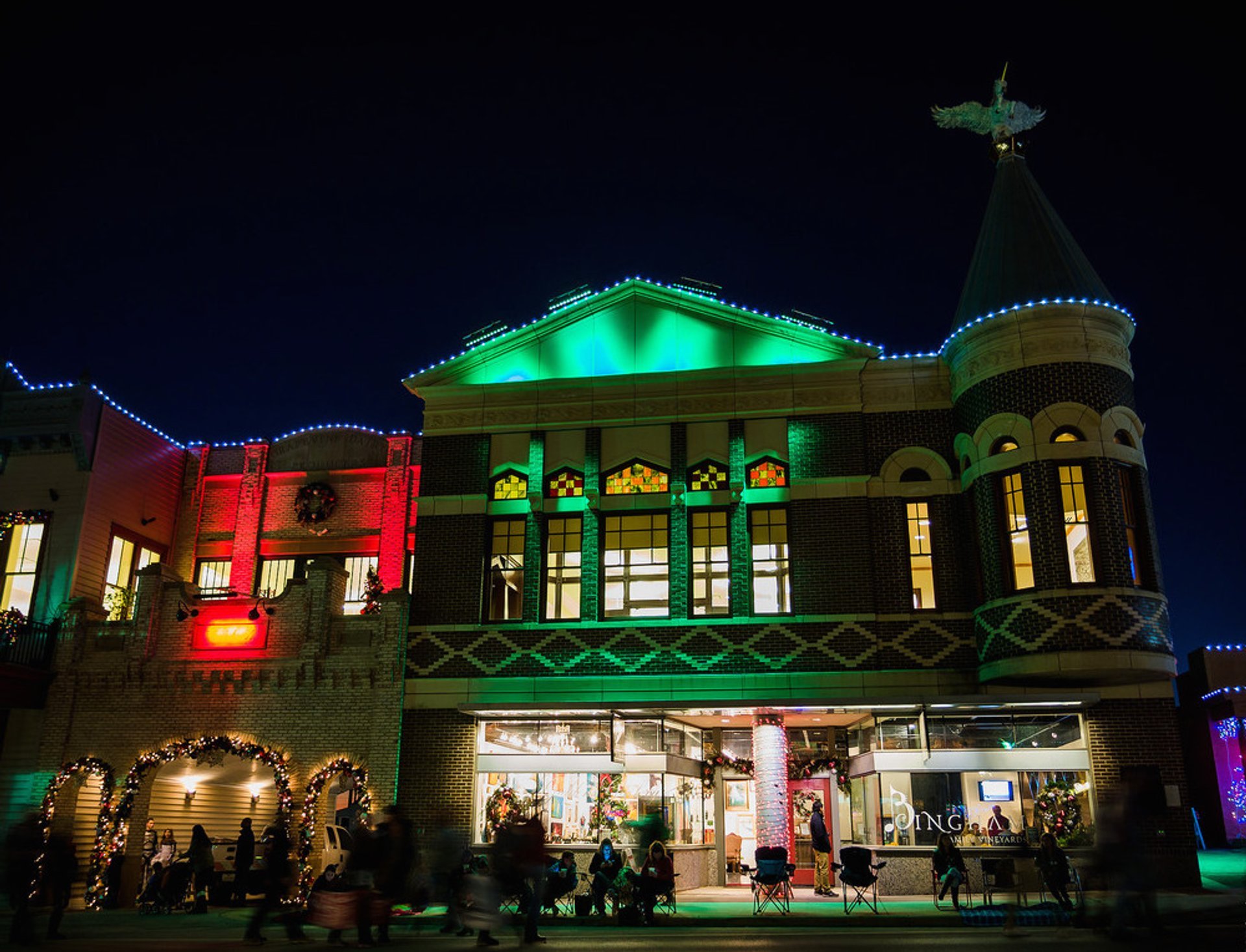 Grapevine is about a one-hour drive from Dallas, TX. In addition to Main Street, you can also stop by The Cotton Belt Railroad District with many craftsmen workshops, like glass-blowing studios and blacksmiths.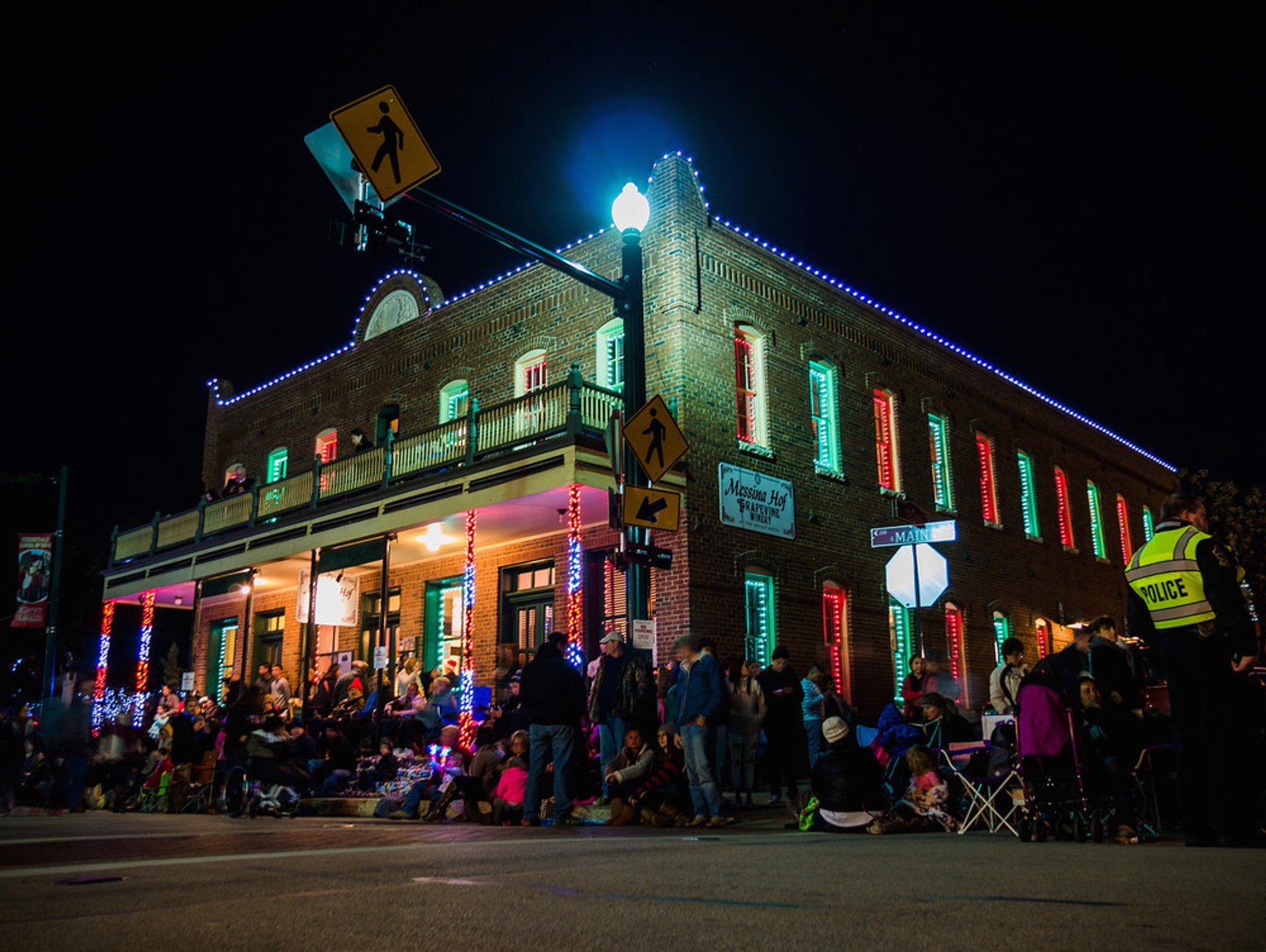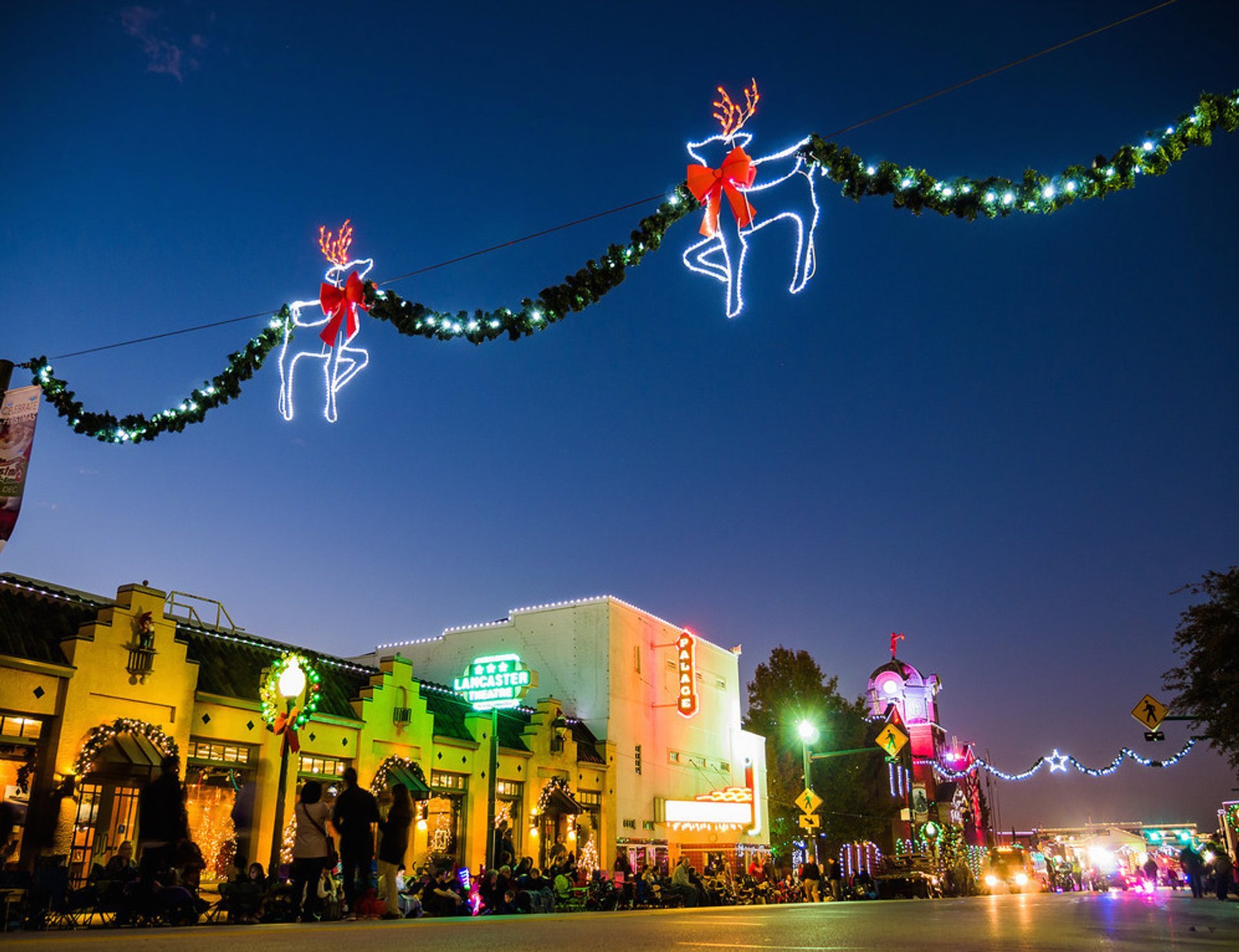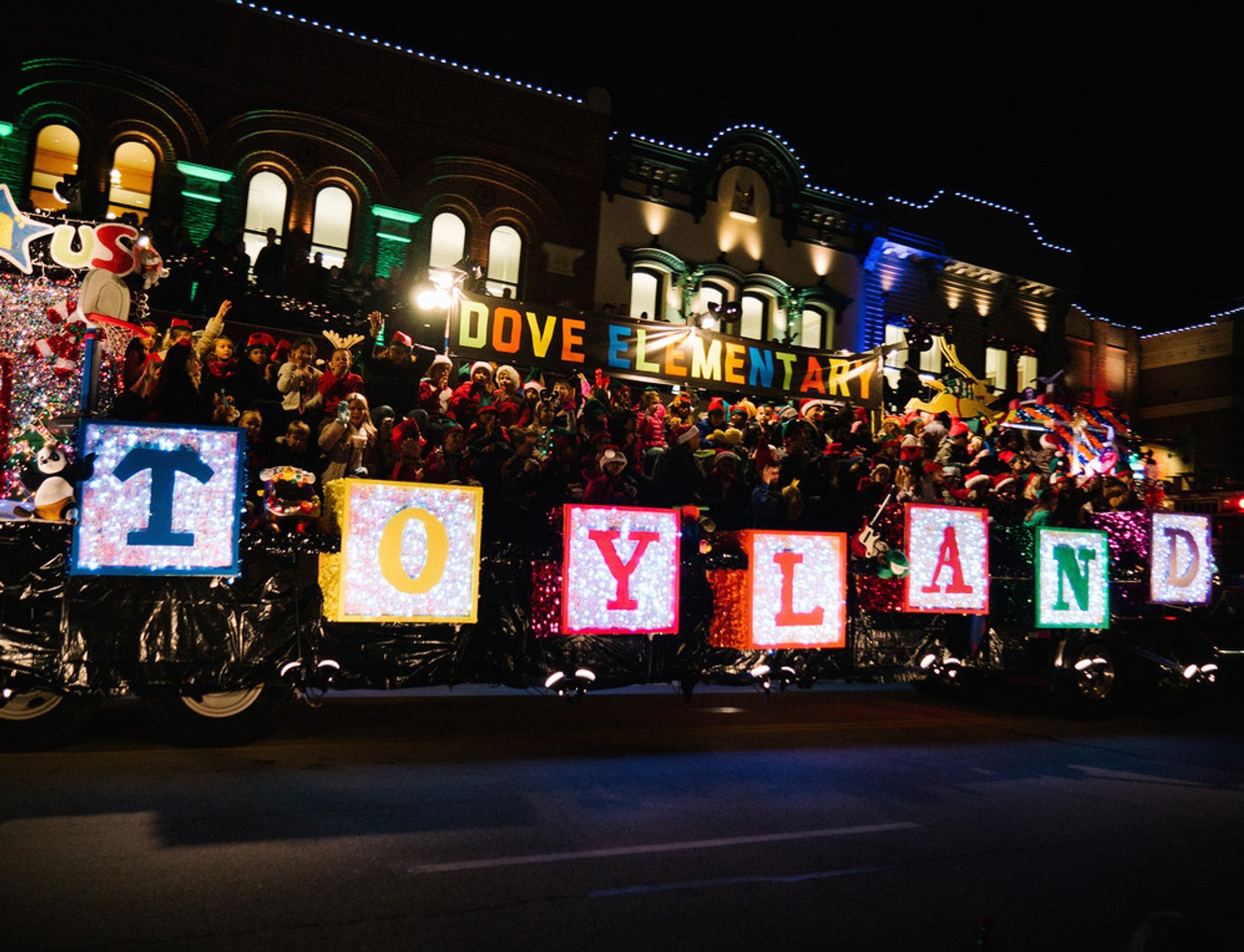 The parade takes place on the first Thursday in December at 7 p.m. on Main Street between Hanover Drive and Northwest Highway. Come early to get a good spot along historic Main Street to watch this bright holiday event.
Grapevine Parade of Lights Featured in