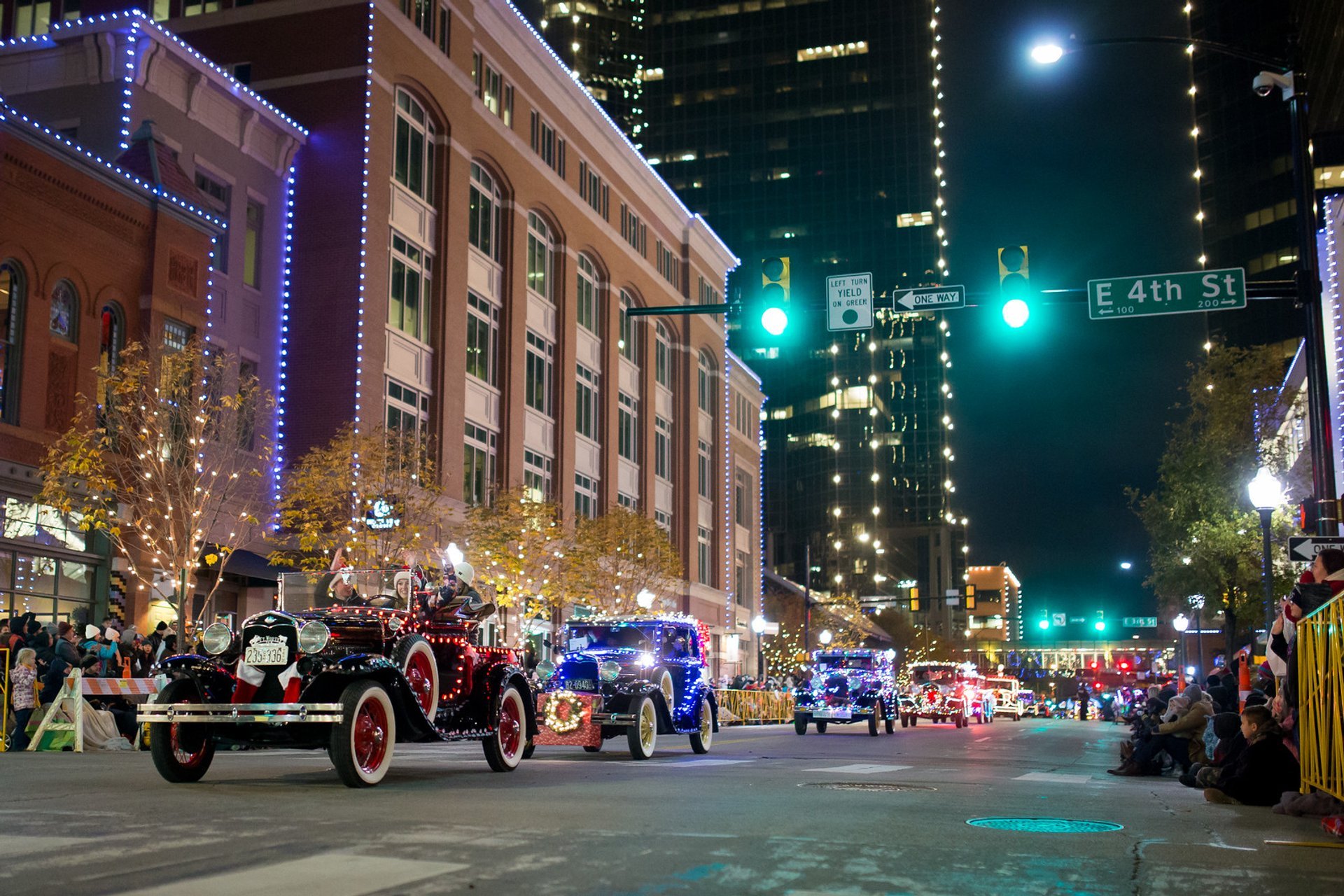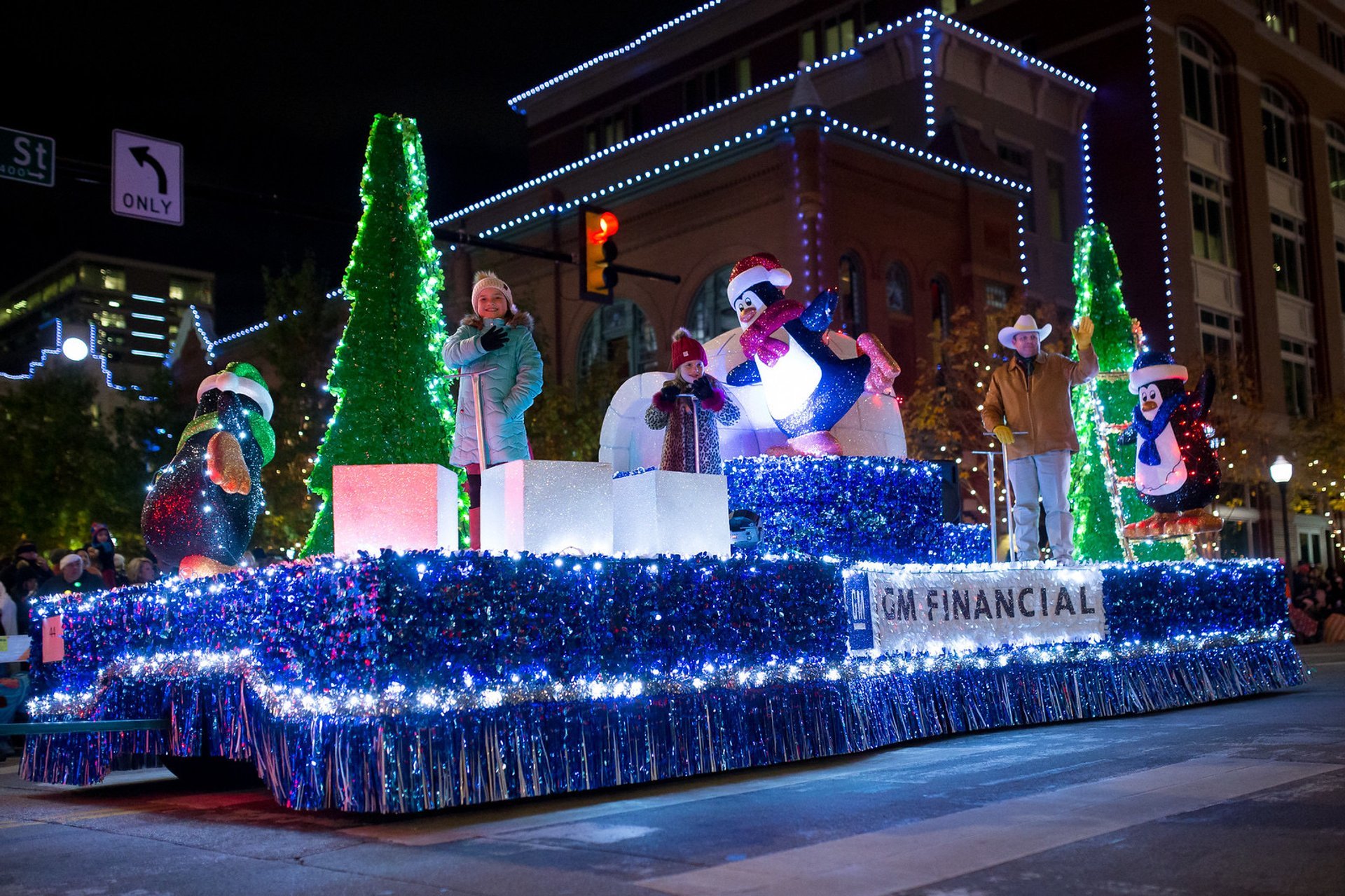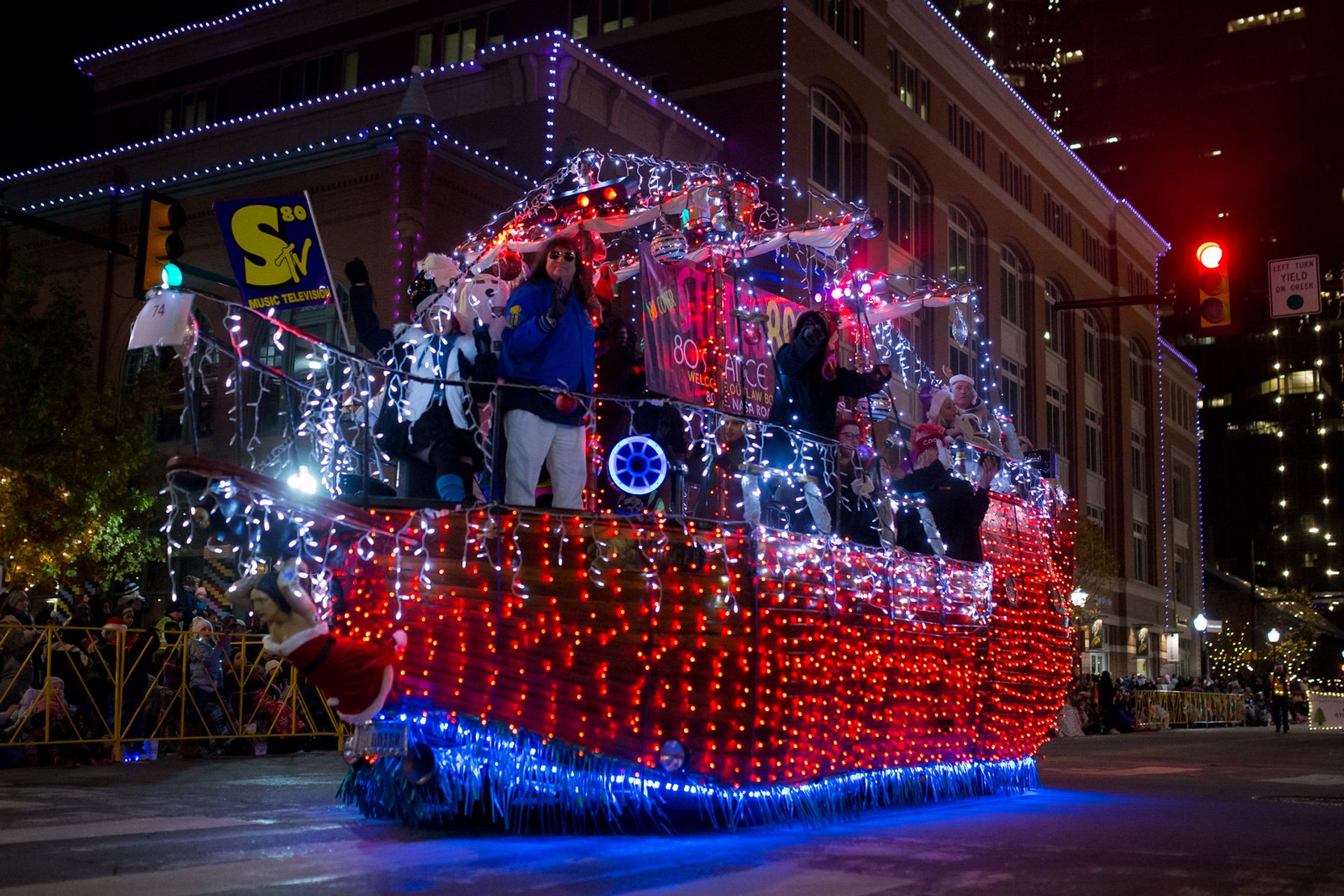 ©
Raul Mosley | Fort Worth Parade of Lights
Fort Worth Parade of Lights
Featured in
Each year, thousands of people gather in downtown Fort Worth to welcome The Parade of Lights and to see dozens of spectacular floats, large illuminated balloons, theatre groups, dancers and musicians. The parade, produced by Downtown Fort Worth Initiatives, starts at Weatherford and Throckmorton streets at 6 p.m. and goes east along Weatherford, then turns south on Commerce, then to 9th Street, passes the Convention Center to Houston St., and then turns north on Houston Street to 2nd St. The parade turns west on 2nd St. to Throckmorton Street, and south to 3rd St. where it will end. The parade includes about 100 illuminated entries. It takes them about 40 minutes to complete the whole route.
The main highlight of the parade is Santa Claus who begins his trip around the procession route on a spectacular illuminated float at abou 7:10 p.m.
Visitors can enjoy some pre-parade entertainment if they arrive at 4:30 p.m. Live music and shows will be performed on mobile stages along the parade route by local actors, musicians, and performers.
The Sundance Square Christmas Tree lighting ceremony usually happens one day before the parade. During the holidays, Sundance Square is brightly decorated with retailers and restaurants, offering shopping and dining specials.
Find hotels and airbnbs near Fort Worth Parade of Lights (Map)
Fort Worth Parade of Lights
Featured in