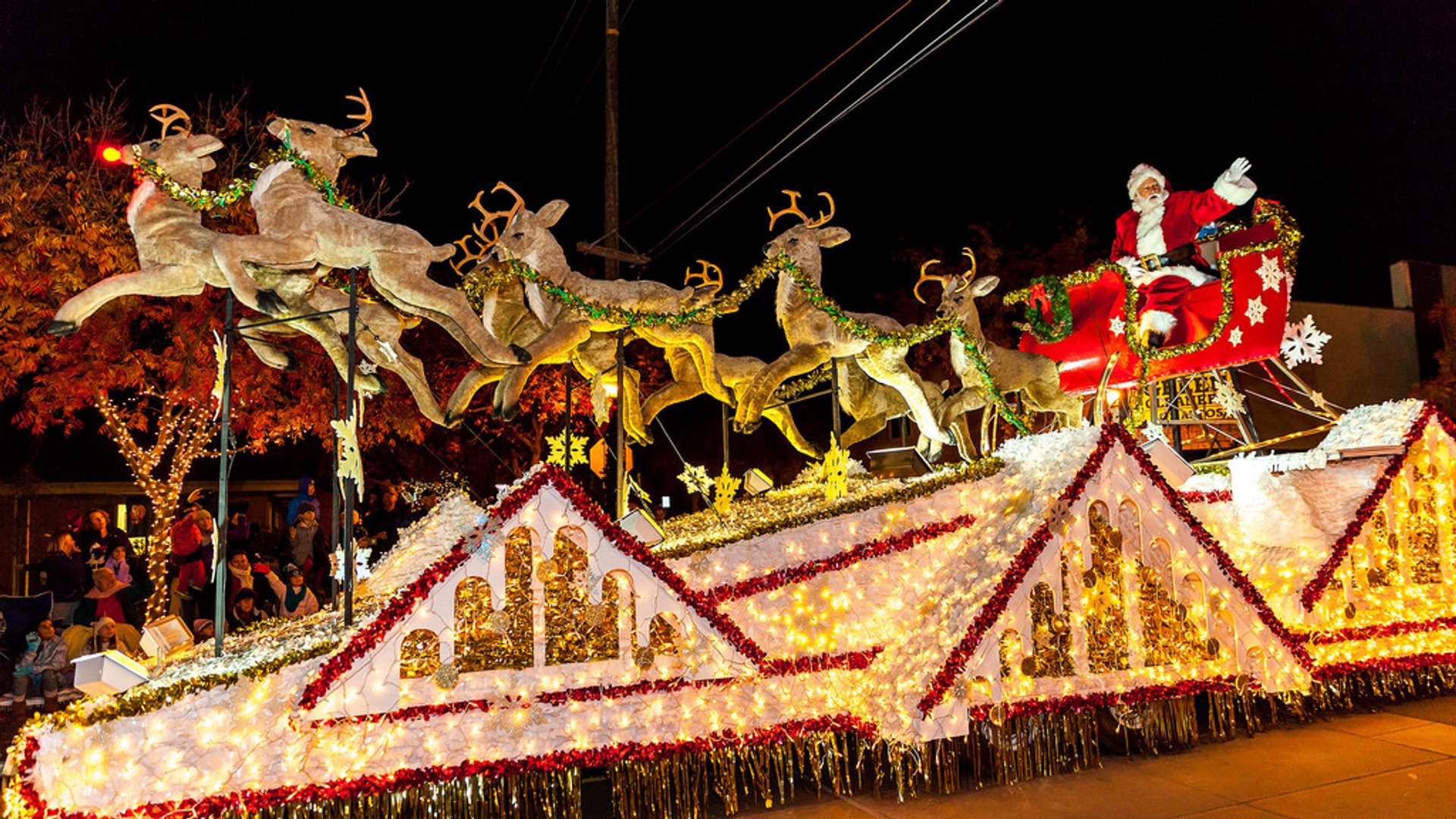 The Los Altos Festival of Lights Parade lights up downtown Los Altos every November, kicking off the official holiday season. The parade annually draws crowds to the most popular event in the city. It features illuminated floats, twinkling walking cartoon and fairy-tale characters, the mayors of Los Altos, marching bands, and finally Santa in his sleigh.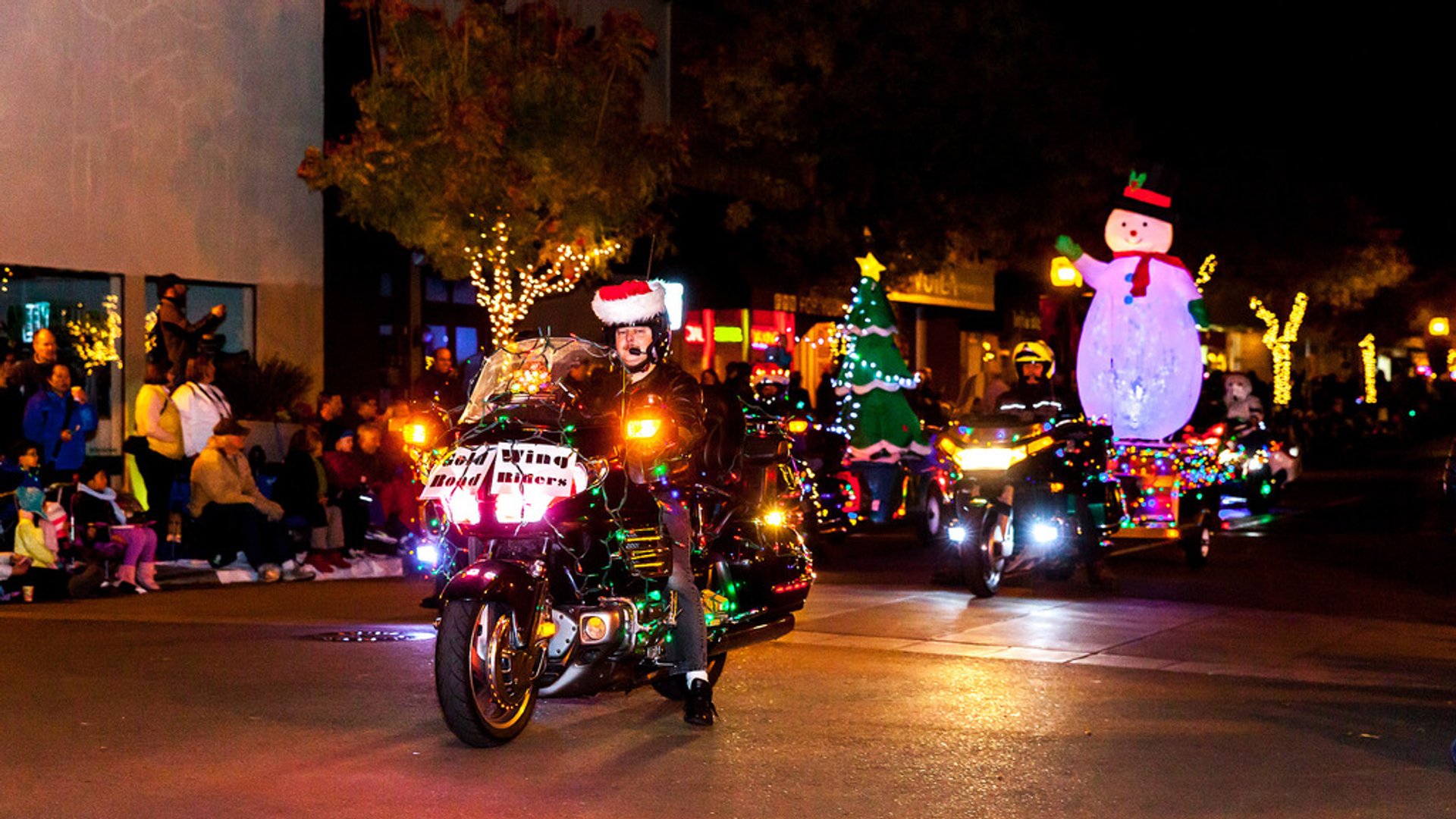 The parade has been a Los Altos tradition since 1977. All the festivities usually begin at 6 p.m.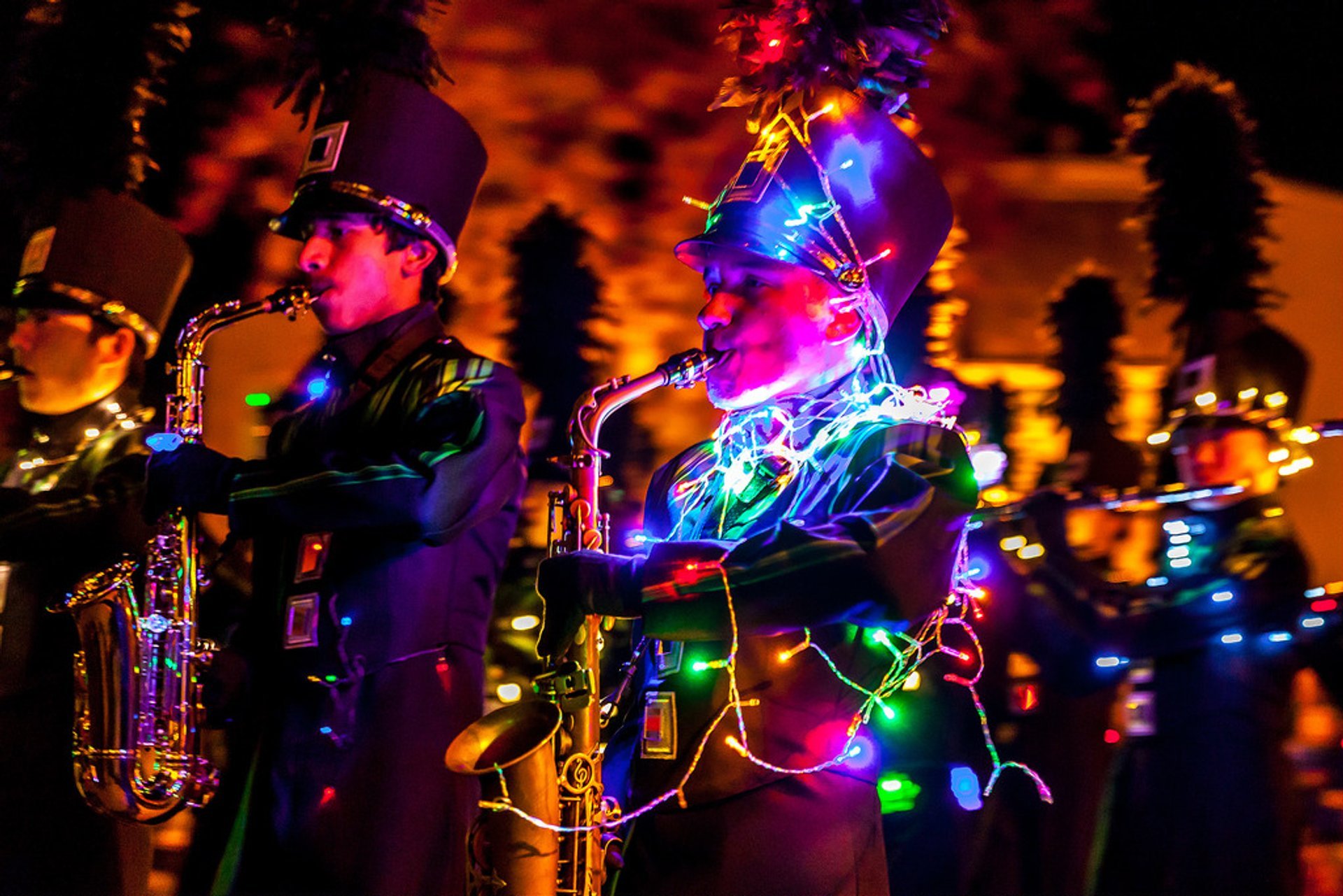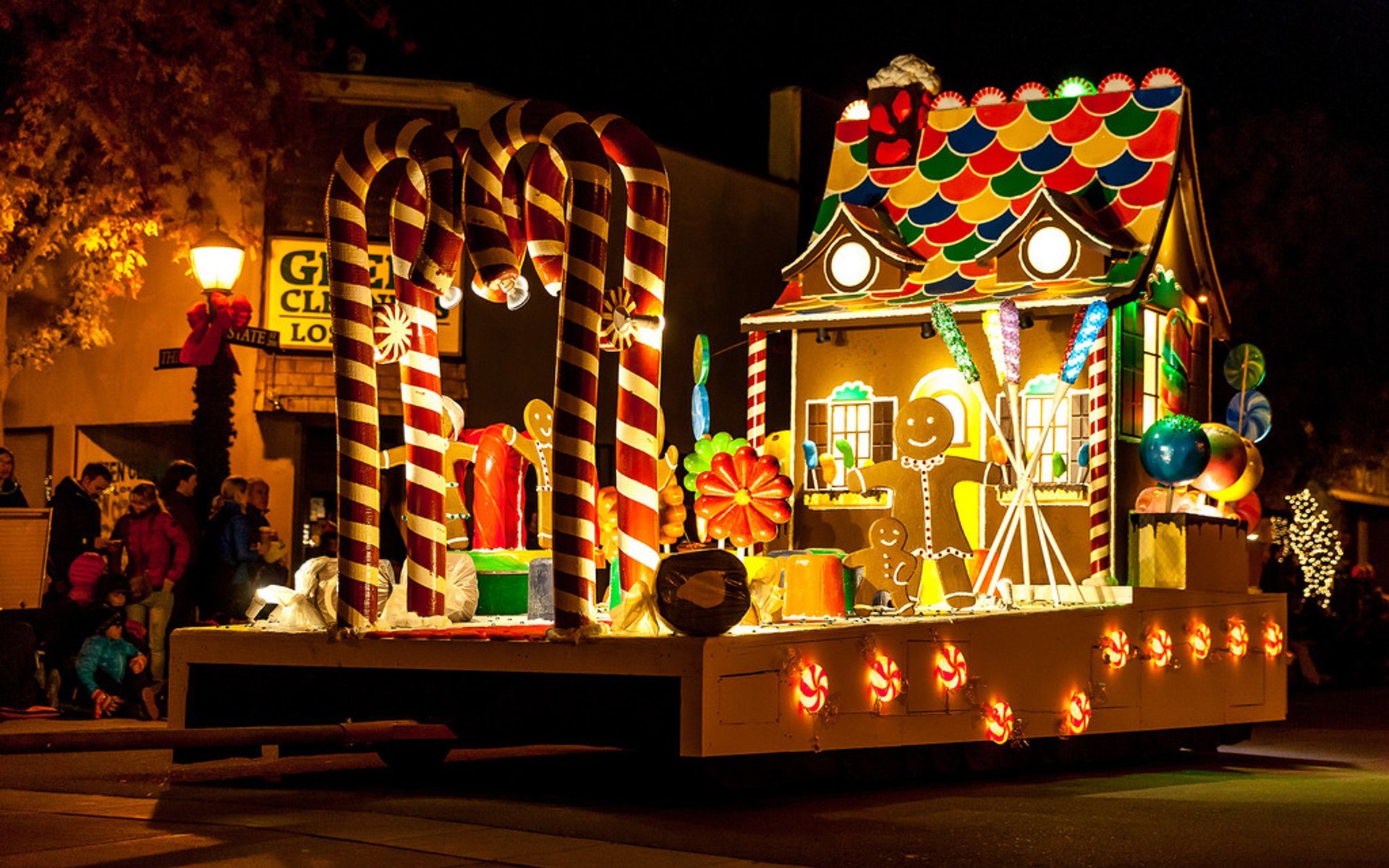 The Los Altos Festival of Lights Parade usually falls on the Sunday after Thanksgiving.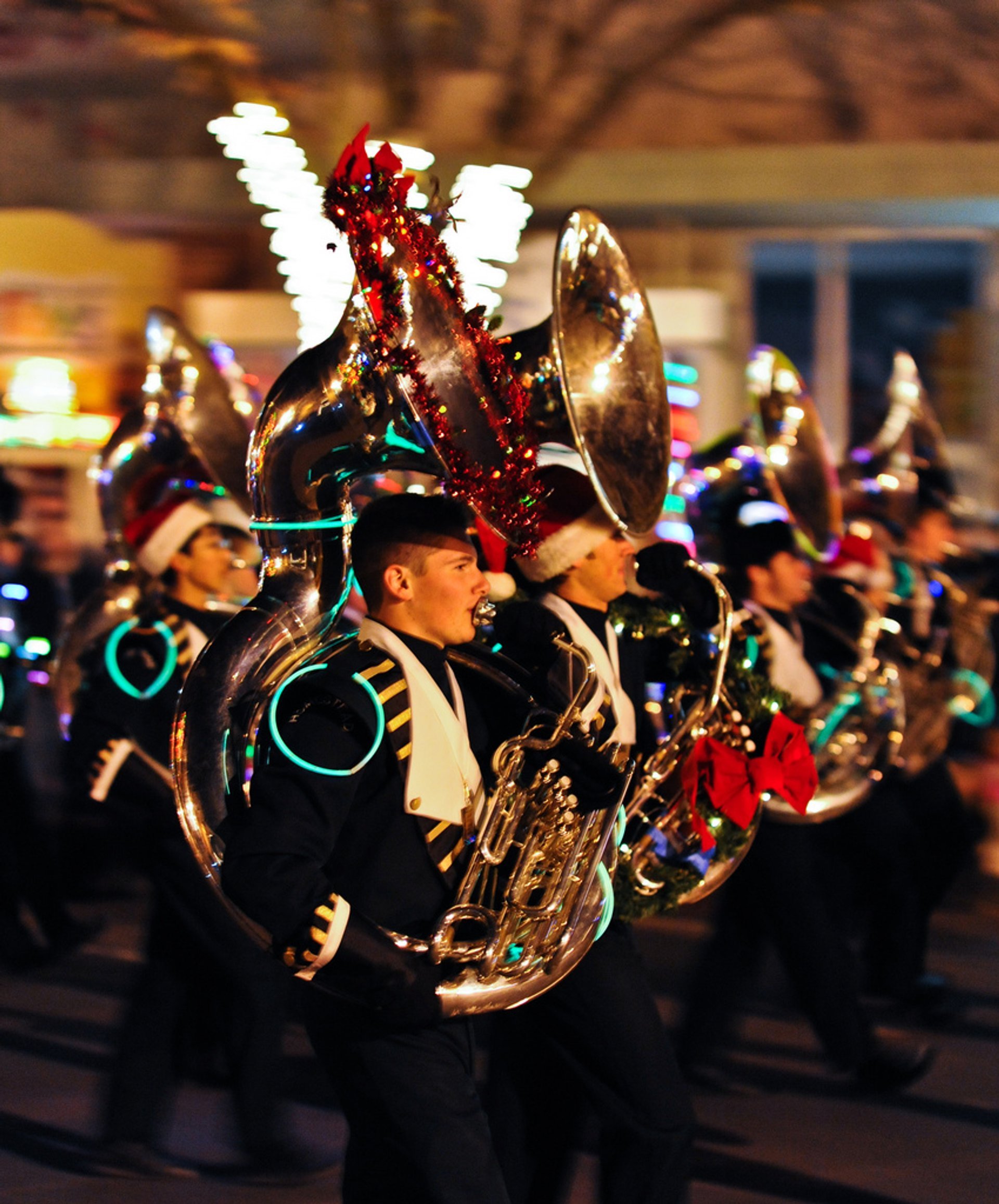 The hour-long Los Altos Festival of Lights Parade starts at State and 1st St, marches through downtown and ends at the corner of Whitney St & 3rd St. The event is produced by a non-profit, all-volunteer organization of community members and is funded by donations.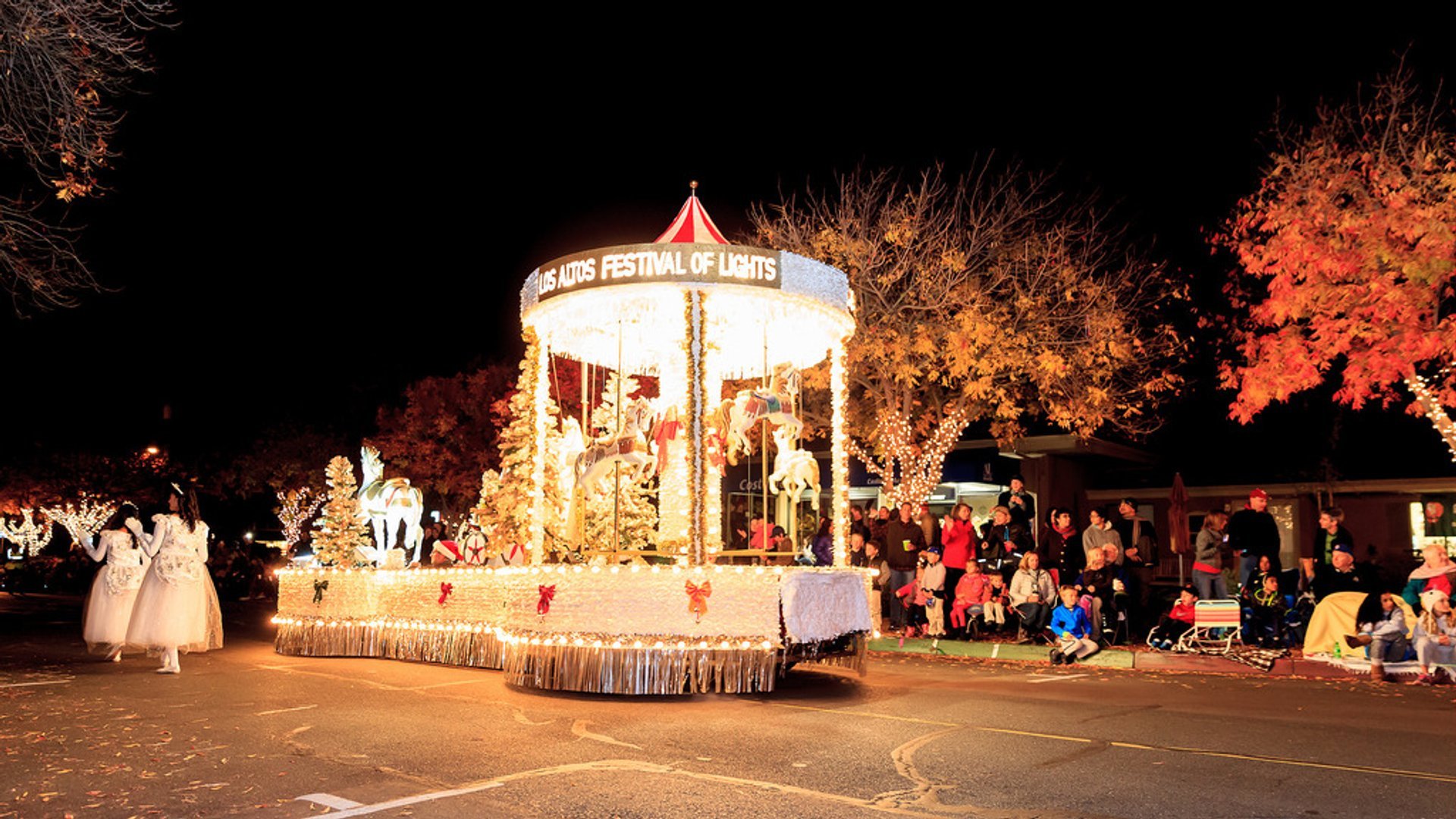 Los Altos is located in Santa Clara County, in Northern Silicon Valley.
Los Altos Festival of Lights Parade Featured in