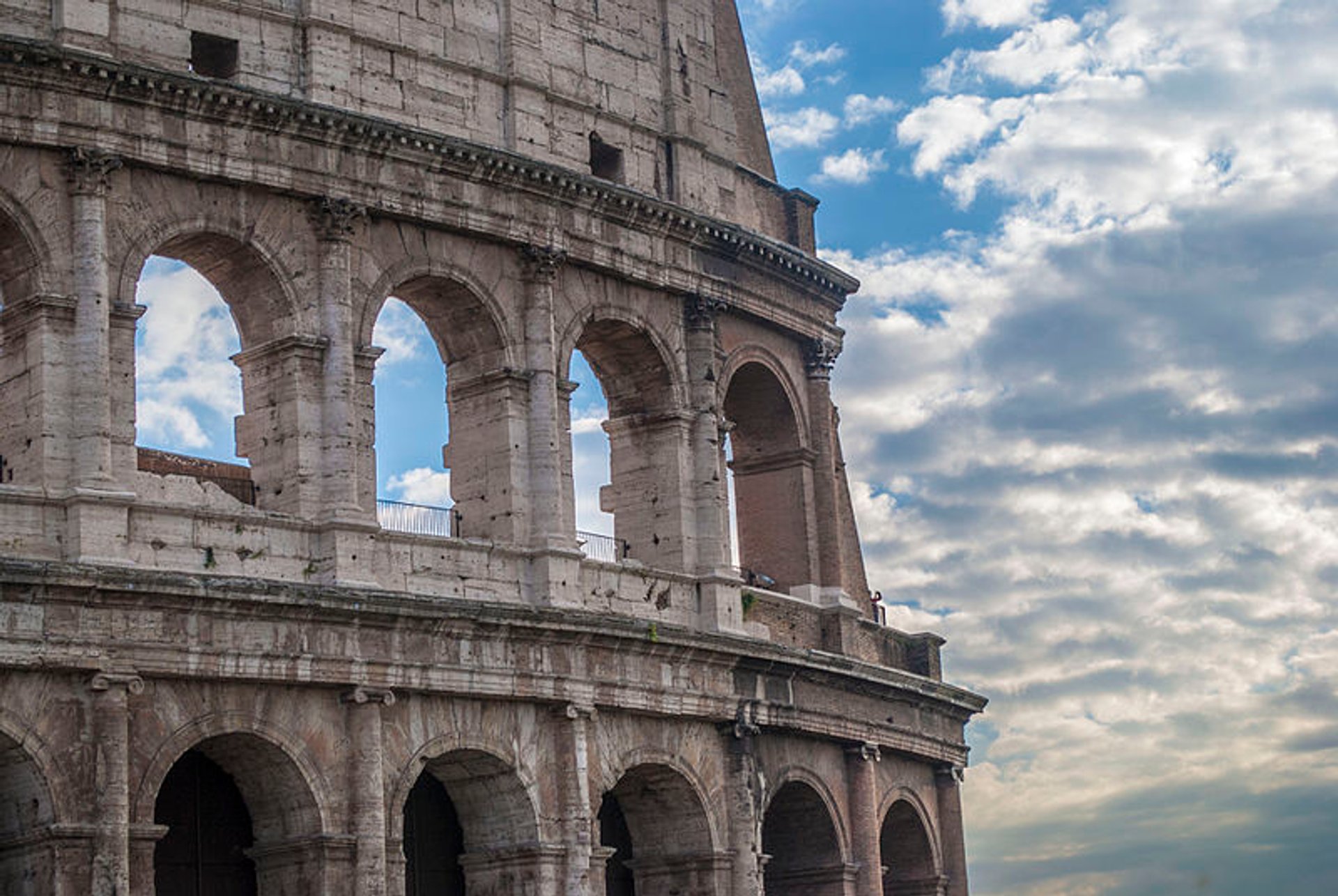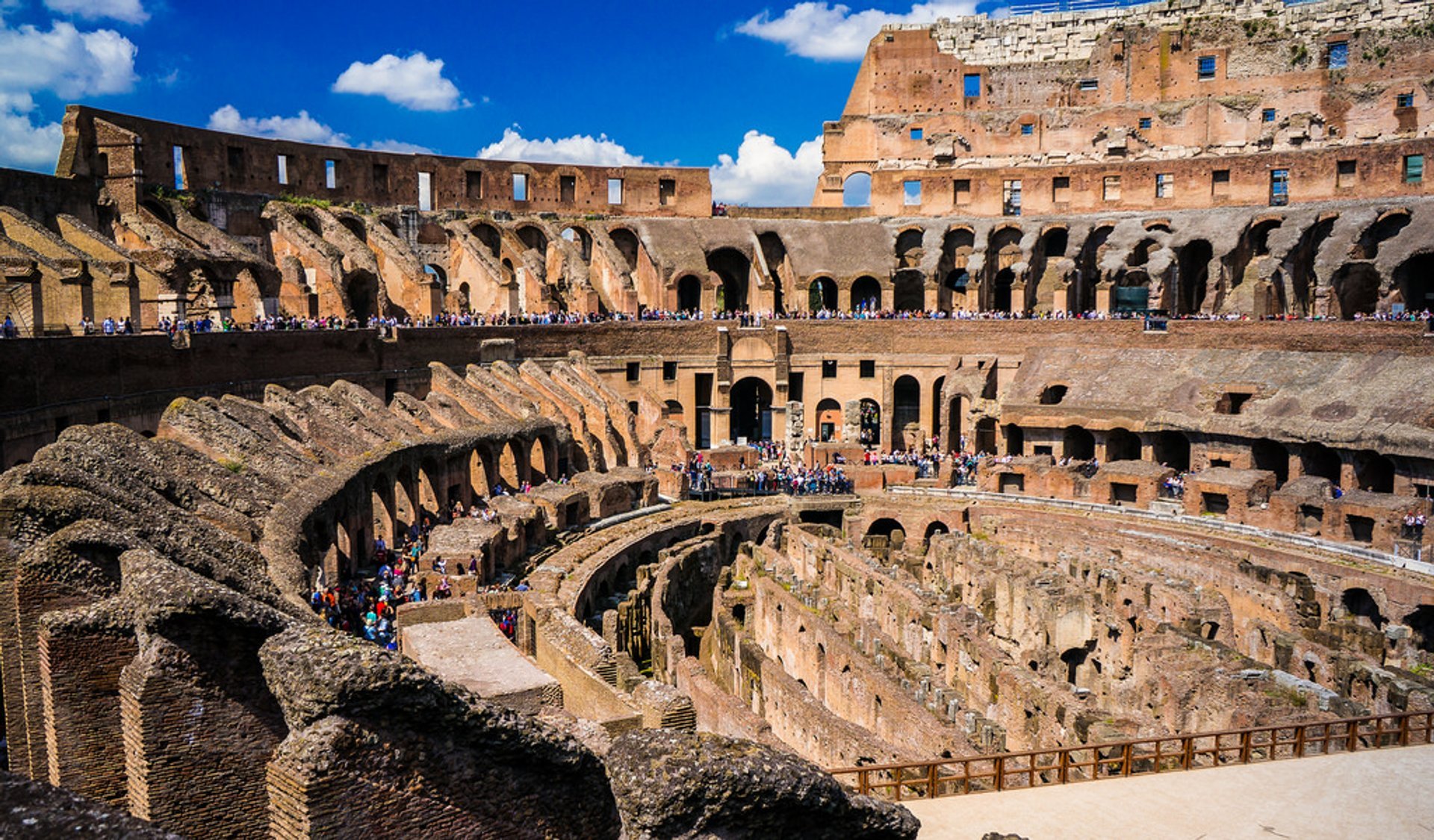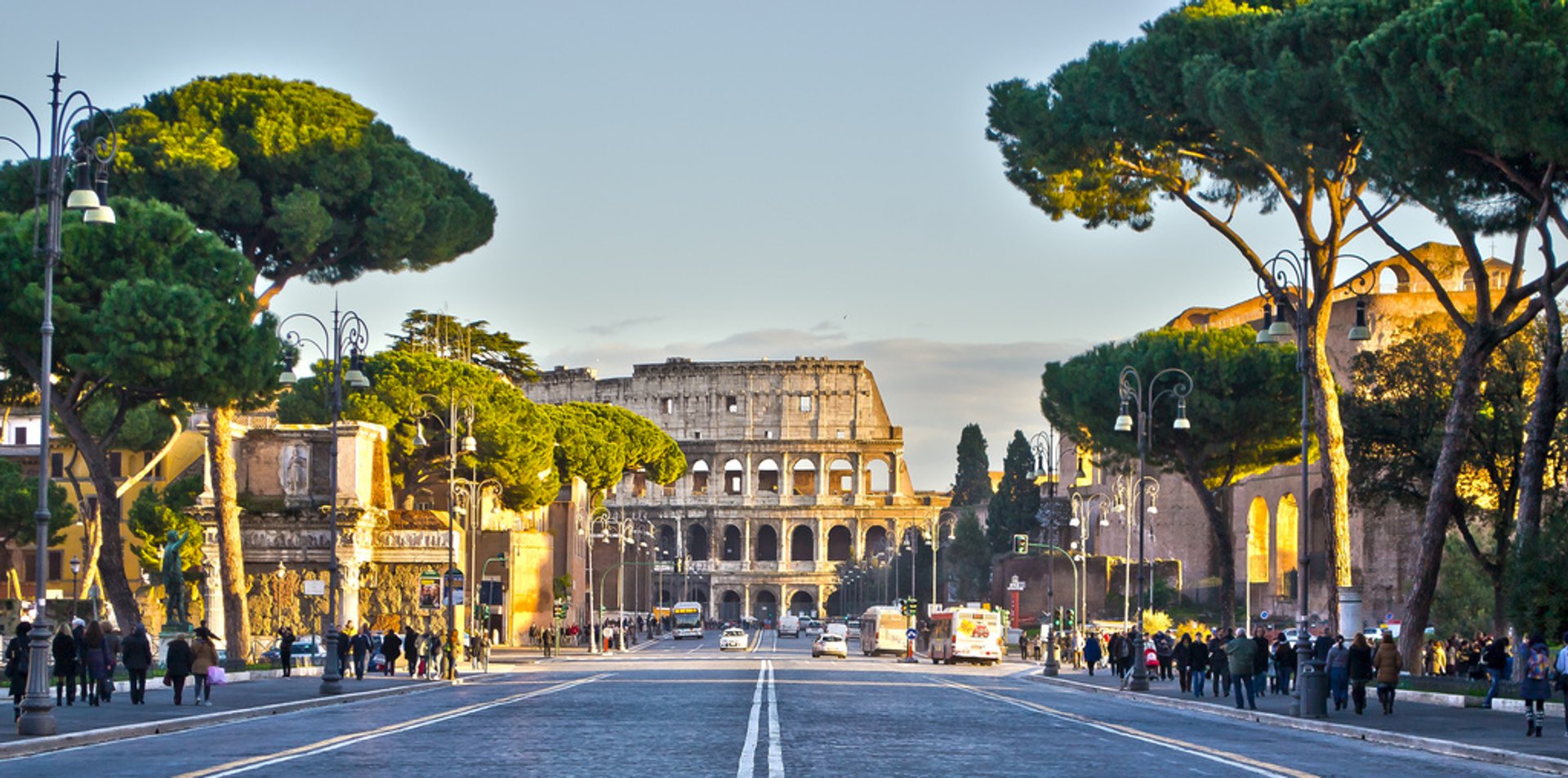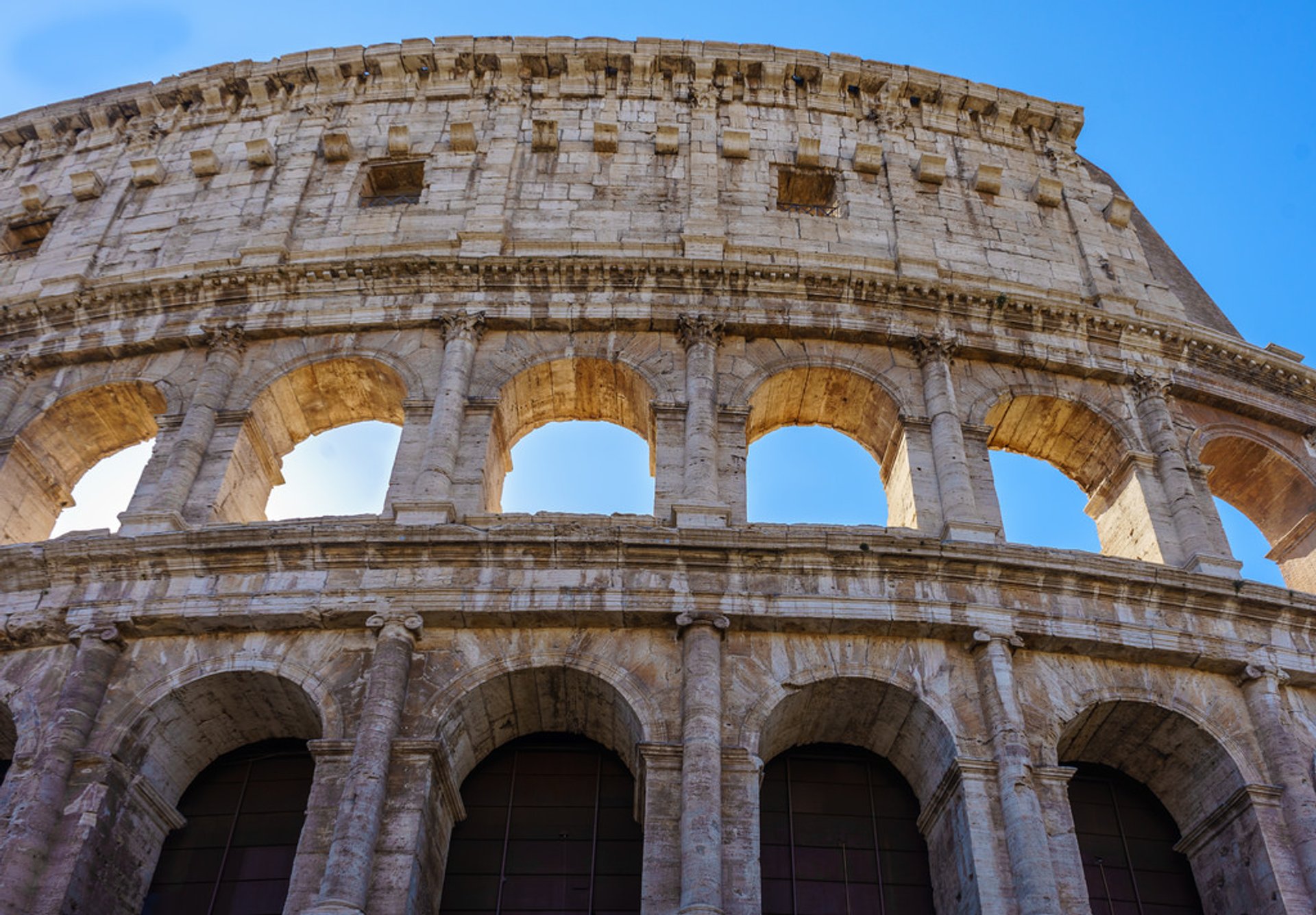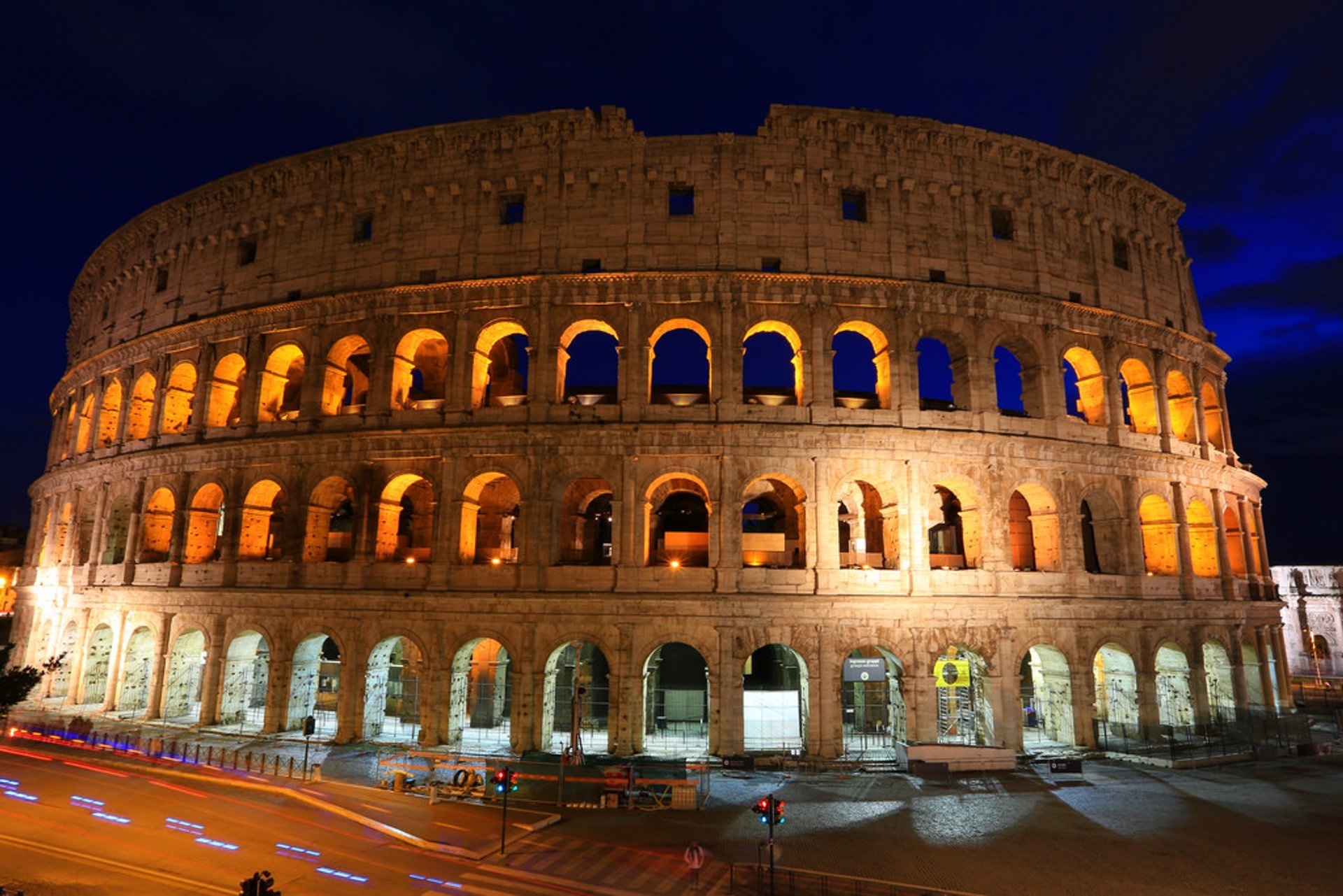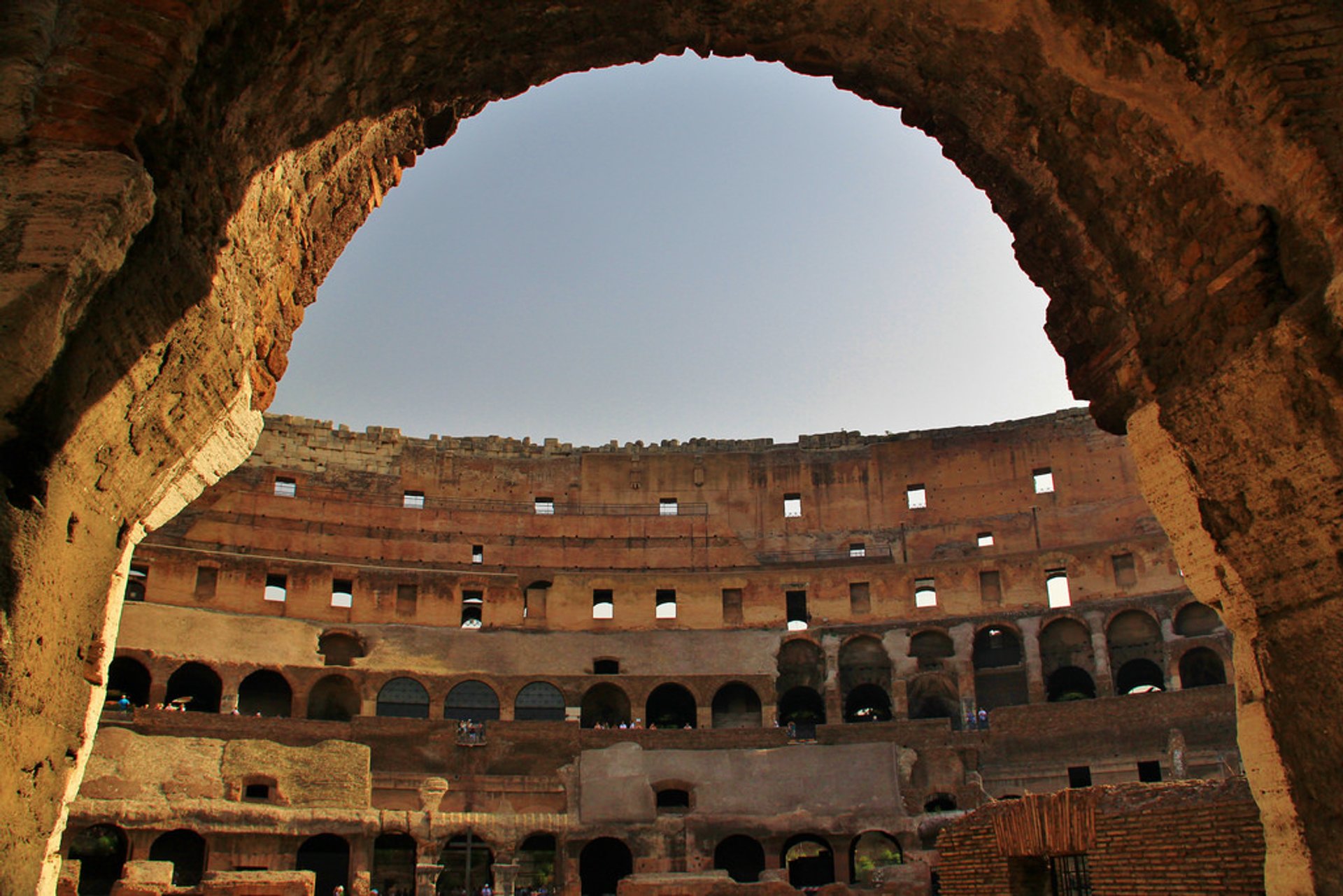 The Roman Colosseum or Coliseum (Colosseo in Italian), originally the Flavian Amphitheatre, is the largest monument of its kind and the most outstanding landmark in the city of Rome. It used to have the capacity to accommodate 55,000 spectators. Constructed back in the 1st century by emperor Vespasian and his successor Titus, it remains a magnetic token of millennial history with a strong sense of bloody gladiatorial times.
While visiting Rome, one can't go past without dropping by. The constant issue at the Colosseum is crowdedness. As the site is largely popular, the queues are always there. Though you can't avoid the lines completely, you're still in power of making your waiting time shorter and visit the monument with fewer people.
First of all, choose the off-season between November and February, when tourists are generally fewer in Rome. Christmas and New Year's Eve don't count. January wins as the least crowded month in the Roman Colosseum.
Secondly, the daytime matters. The best time to come is either with the first or last entry. Colosseum opens at 8:30 am, but make sure to come earlier. The monument closes one hour before sunset. If you follow our advice and come in low season, note the day is much shorter than in summer, so Colosseum might be closed by 5 pm. In general, tourist flow is always greater at around noon and thins out by the evening. An hour or two before the last admission will work well.
To skip the lines, you could also buy the Roma Pass which provides access to other monuments as well; or book a guided tour to the Colosseum from the official guides. If you're into special experiences, consider going on a night tour.
The most enchanting experience must be the underground tour of the Colosseum. Colosseum dungeon tour takes you to the restricted areas of the underground where animals and gladiators used to be kept before the fights. However, this option is available mostly in spring, summer, and autumn months. In wintertime, these tours run on weekends.
After all, if you can't make it from November to February, at least try to avoid summer months, June to August, as these are not only the most touristy months, but also the heat is atrocious.
Find hotels and airbnbs near Colosseum (Map)