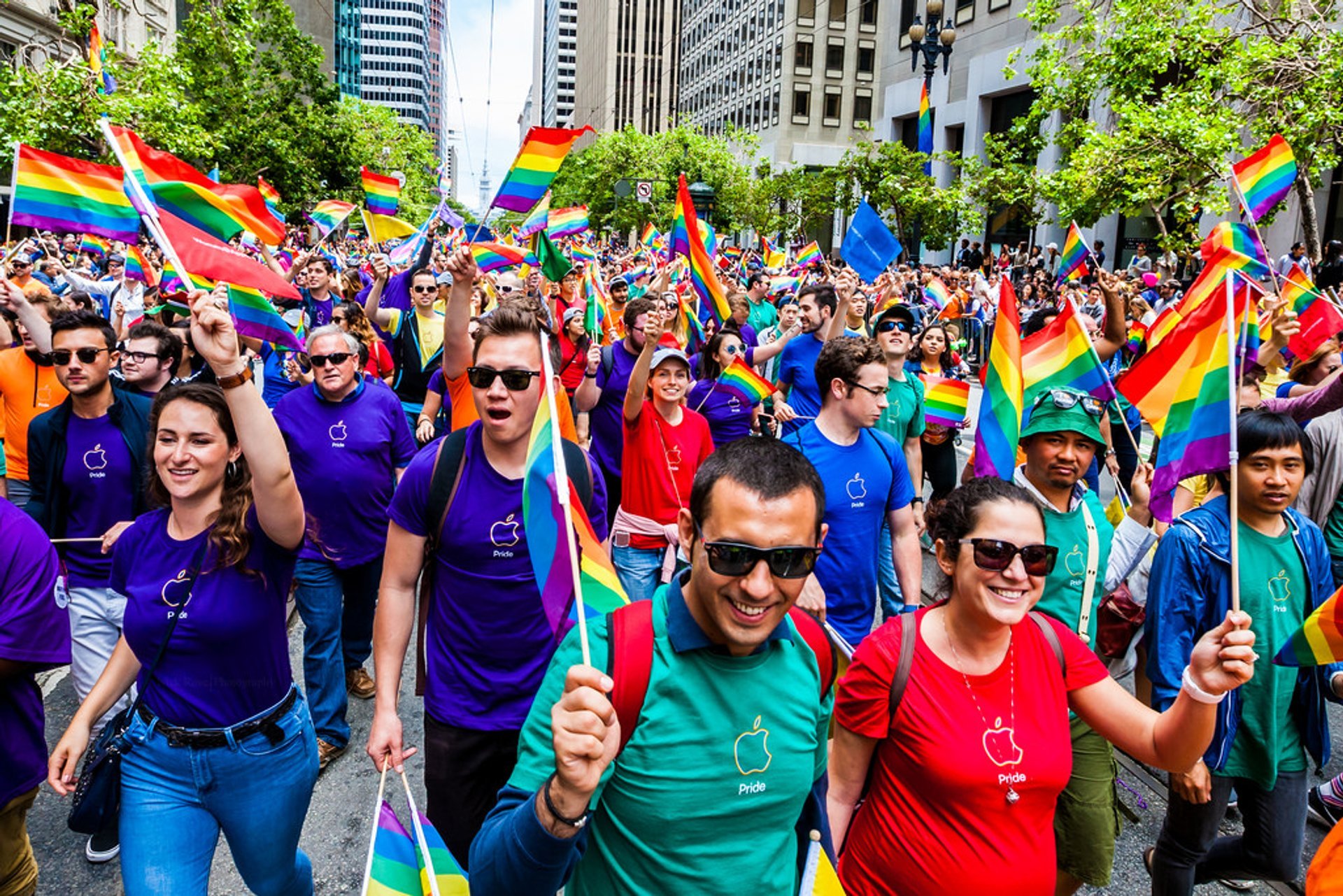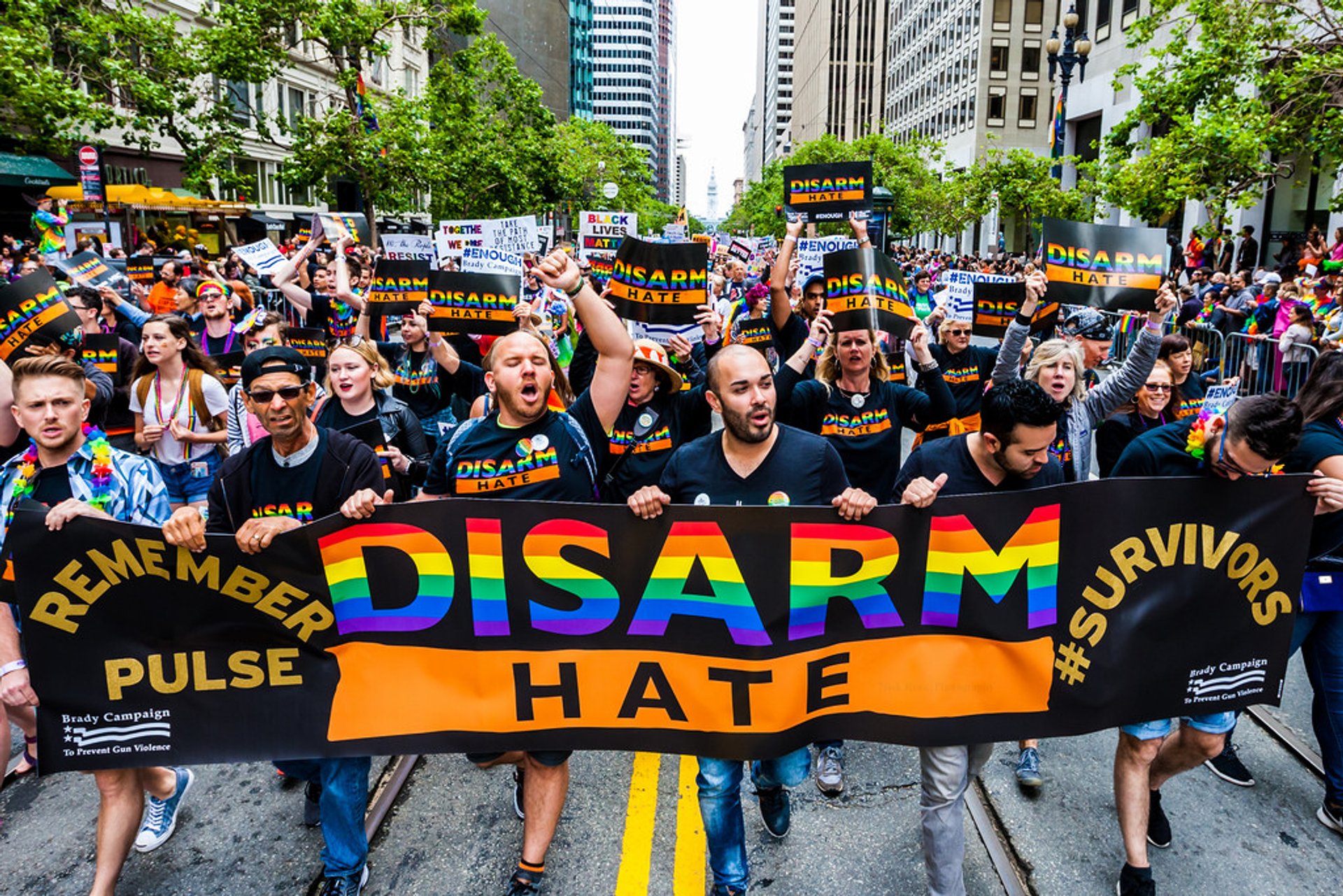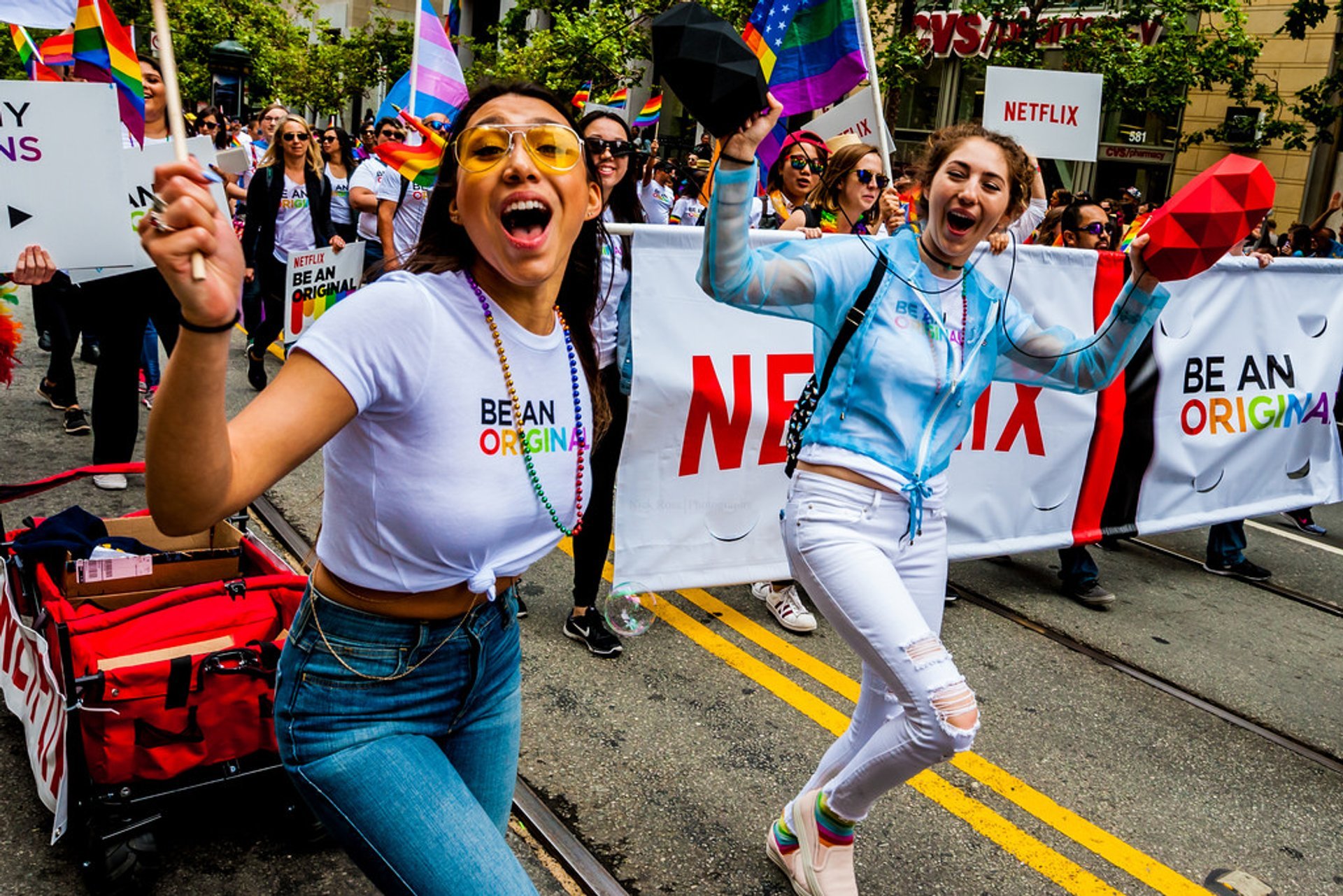 San Francisco is a pioneering city in the areas of gender right, marriage equality, and the freedom to let rainbow flag fly. It gathers about a million proud attendees, 300 exhibitors, 220 parade contingents, and features over 20 stages and party venues.
The highlight of the weekend—the Pride Parade—is usually held on Sunday morning. Thousands of participants from various groups and organizations take part in it. The most original and creative participants may win a special prize in eight different categories.
The route will lead you west along the Market Street, from Beale Street to 8th Street. It's not simply a colorful Parade, it's a march of neon feathers and glittering sequins, loud music, Harley motorbikes, it's a loud party, a tribute to the countless races, religions, and sexual orientations that make San Francisco the diverse city we know. Besides the Parade, you can join the parties, gatherings, movie nights, and all sorts of events held throughout the weekend.
The event is also fully wheelchair-accessible, meaning all zones of the festival (including restrooms) are suitable for handicapped visitors. Plus, there is ASL interpretation. Be sure to follow the event's official website for more details and book your housing in advance!
Find hotels and airbnbs near San Francisco Pride (Map)