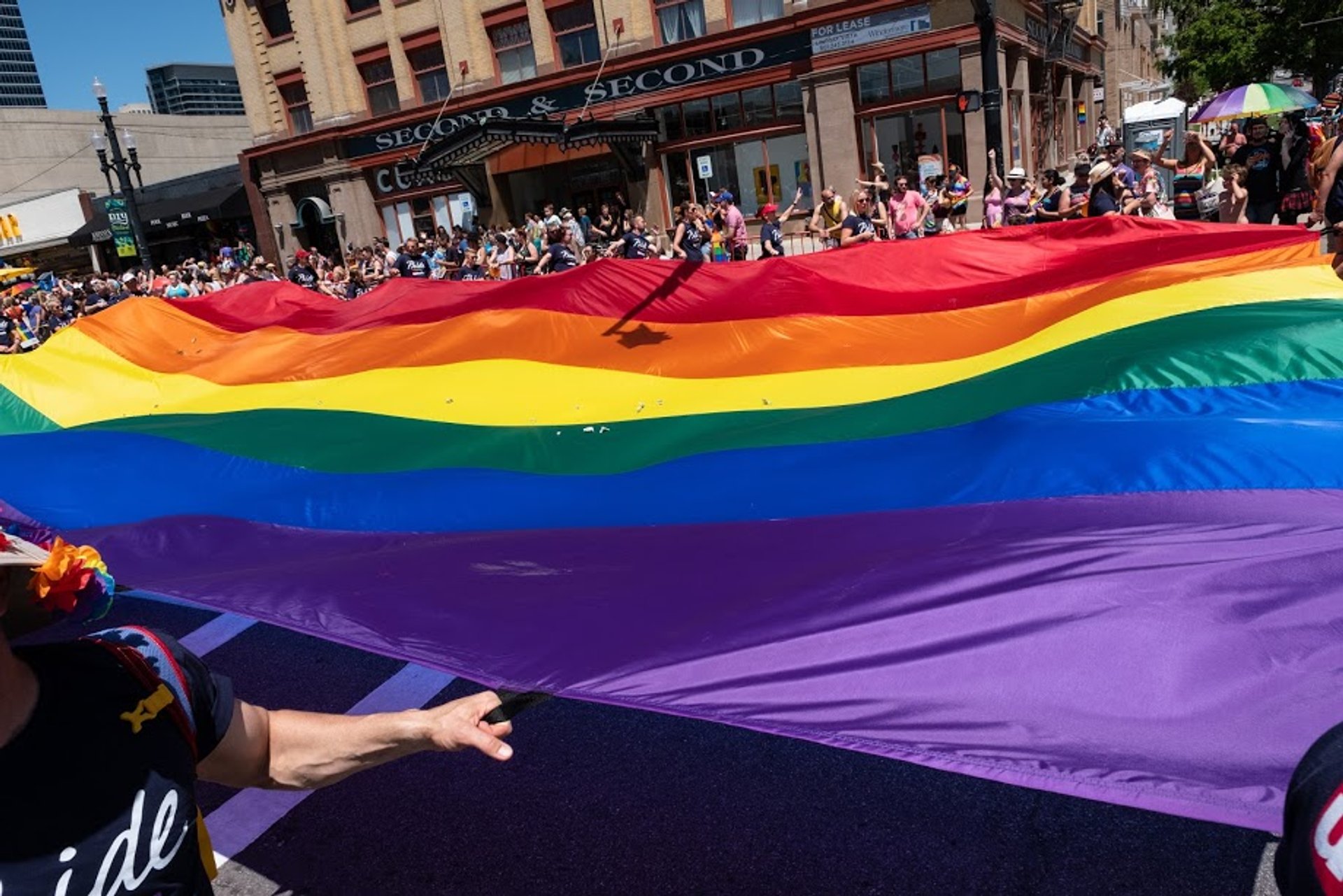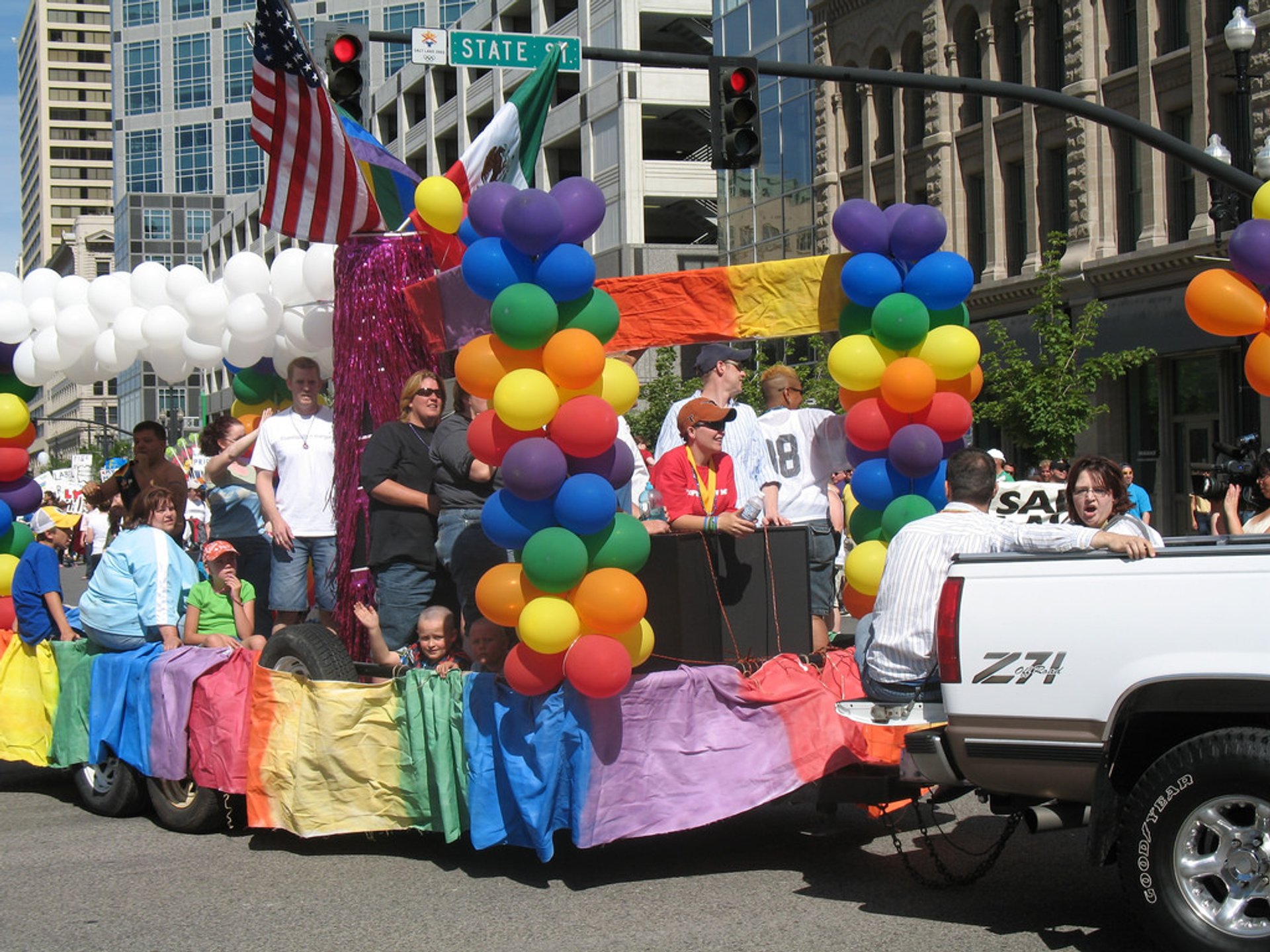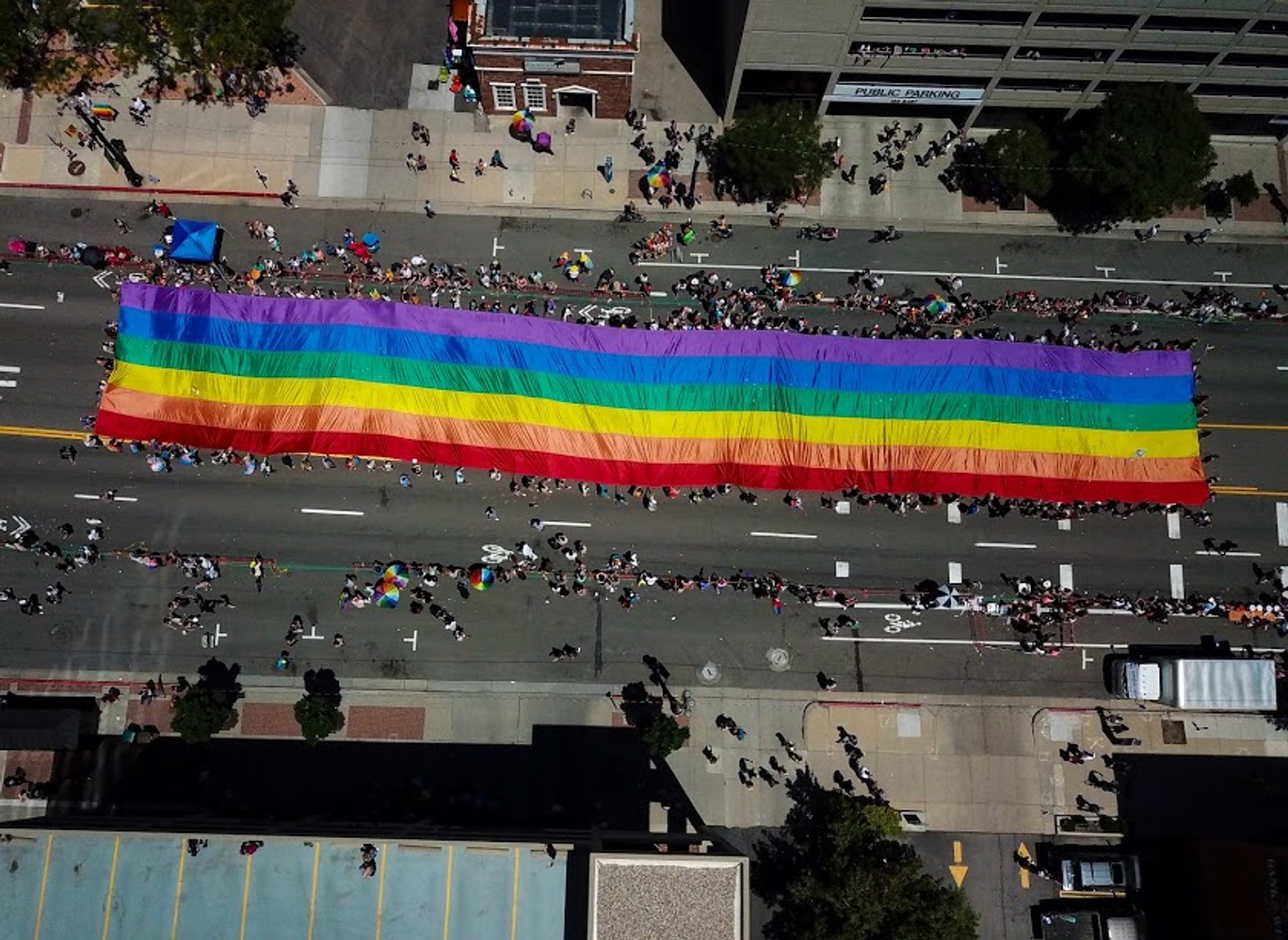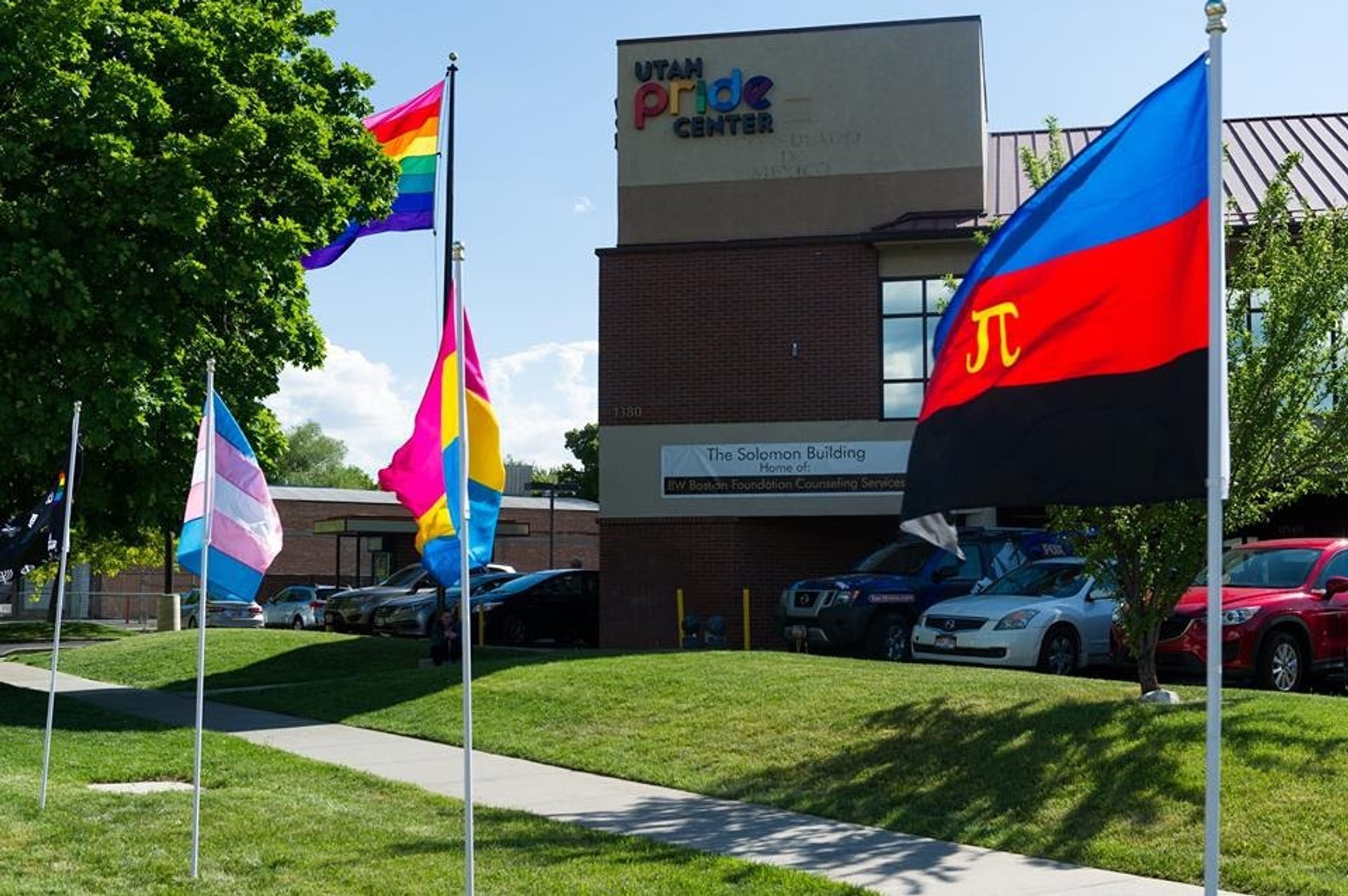 Utah Pride Festival is held every summer in downtown Salt Lake City to celebrate diversity and gather the LGBTQ+ community. The festival includes the parade and a film festival, the Dyke March, an interfaith service as well as many parties and receptions. The event gets much attention from politicians and civil rights groups. Salt Lake City Mayor Rocky Anderson and Utah Rep. Jackie Biskupski, the state's first openly lesbian legislator, were speakers at the festival.
Participants of the Salt Lake City Pride Parade have included Mayor Ralph Becker, County Mayor Ben McAdams, Boy Scouts, as well as Mormons Building Bridges, Mormons for Equality, the Provo Pride Council, Westminster College, and Weber State University. Altogether about 140 organizations participate.
The SLC Pride Festival dates back to 1977 when the first conference dedicated to gender equality took place in Salt Lake City. The first Pride Parade was held in 1990 at the state capitol building. The festival gathered from 15,000 to 50,000 spectators. In some years, about as much as 100,000 attendees had joined the parade.
Since 2009, the Utah Pride Festival has been held in Salt Lake City and County Building.
Find hotels and airbnbs near Utah Pride Festival in Salt Lake City (Map)