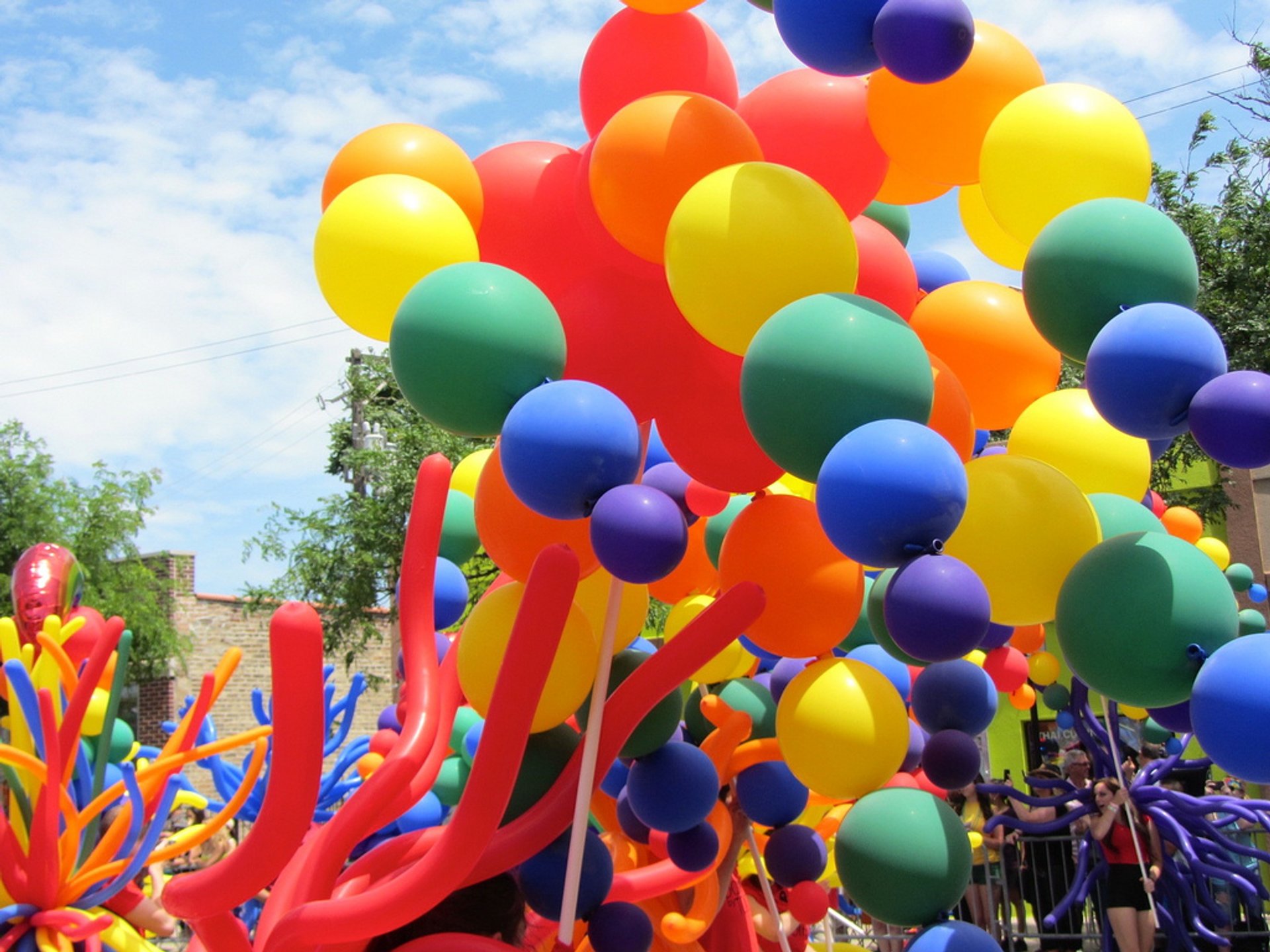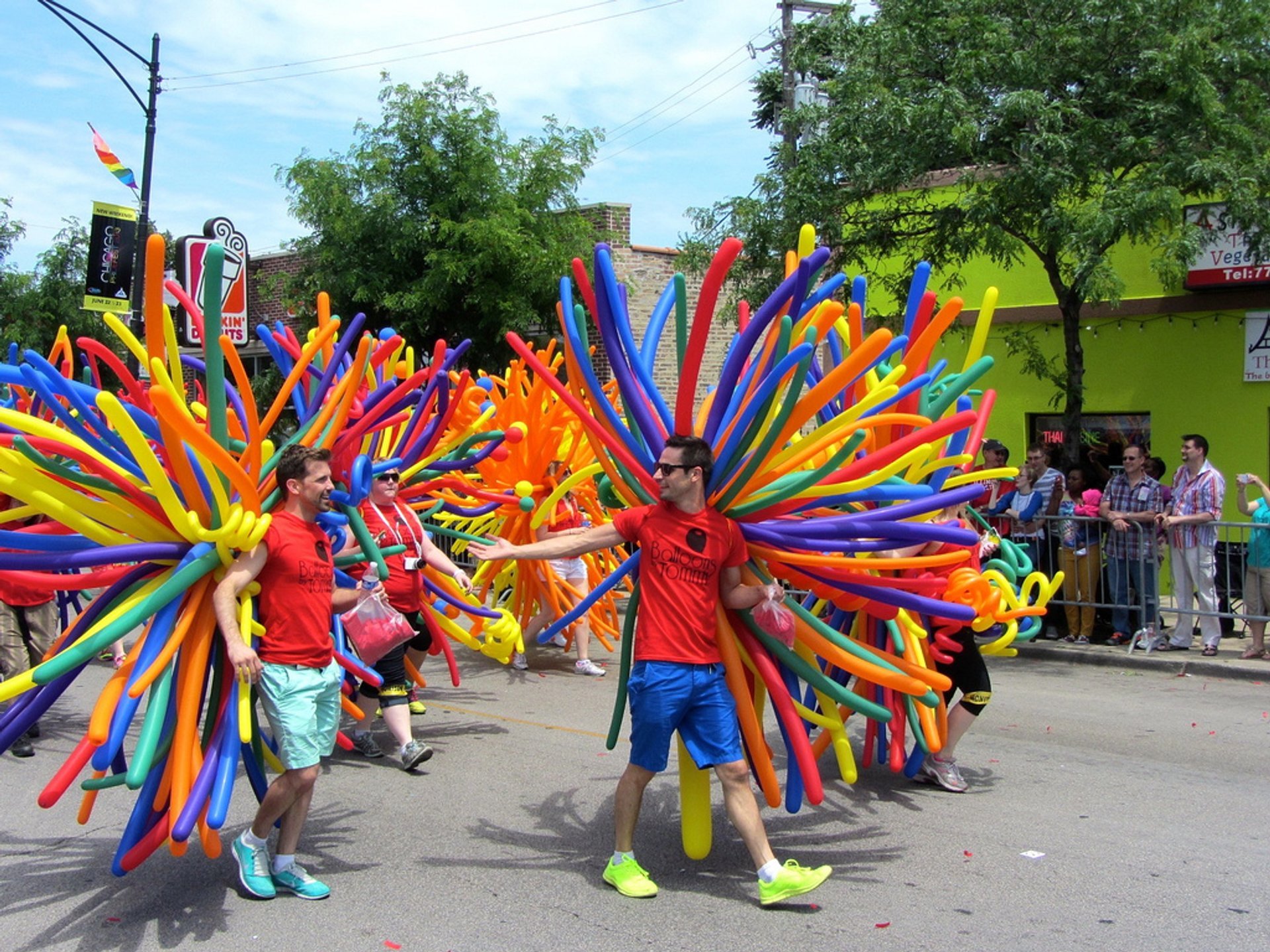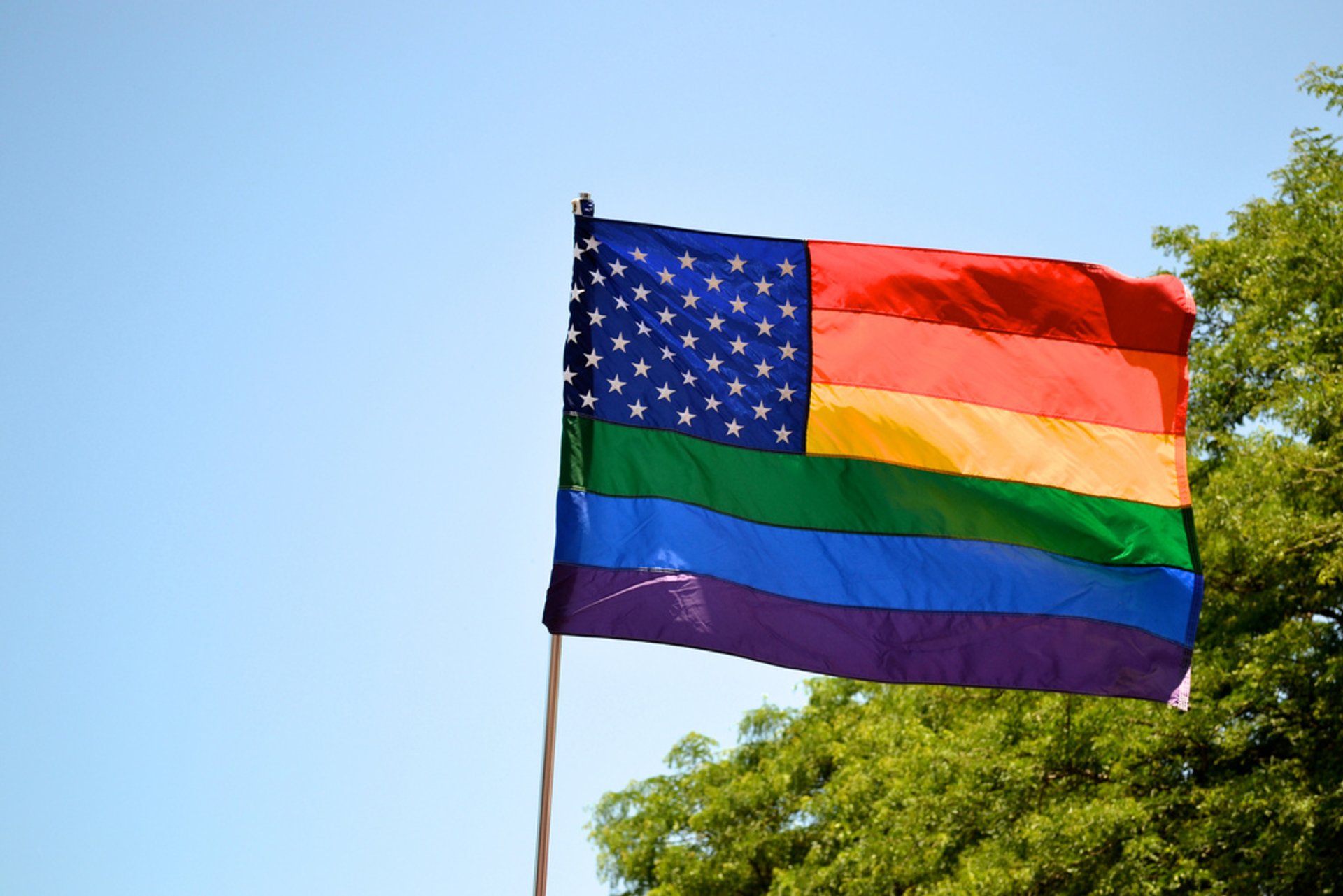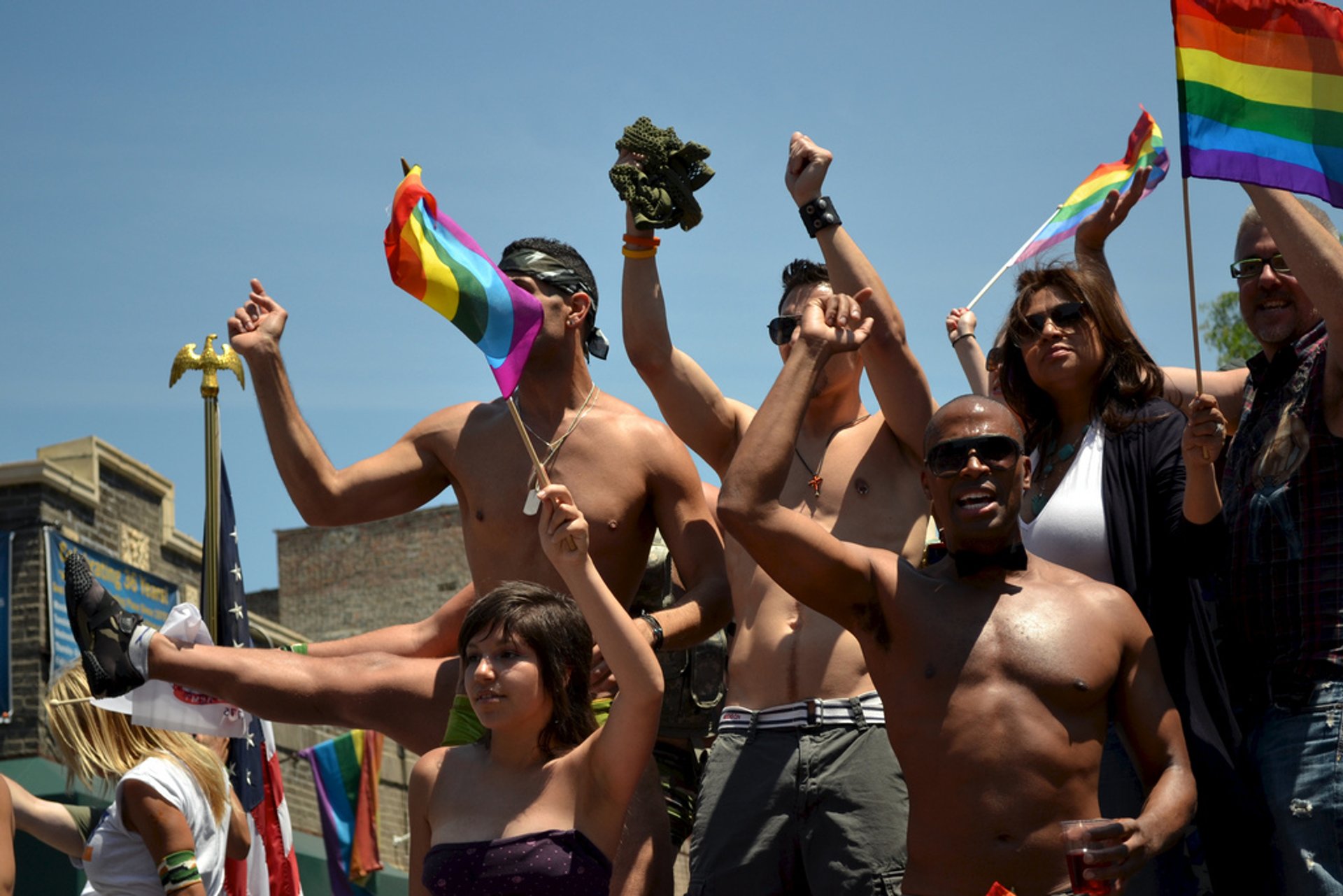 June is Chicago's Pride month with lots of events and celebrations throughout the city which usually ends with a grand finale—Chicago Pride Parade on the last Sunday in June. Historically, Pride events date back to the 1970's and 1980's. Currently, the Pride month consists of about one hundred different social, cultural, athletic and political events in different areas of Chicago—choral concerts, workshops, dances, picnics, plays, movies, runs, festivals, and, of course, the annual Pride Parade.
Each year, the parade has an international theme or slogan. Like "Remember the Past, Create the Future." No matter how an individual wants to commemorate and celebrate, Pride offers something for everyone. The Pride Parade takes place over a four-mile route on Sunday, starting in noon at Montrose Avenue and Broadway in Uptown and finishing near the intersection of Diversey Parkway and Sheridan Road in Lincoln Park. Around 750,000 people cheer and enjoy the show and the colorful experience that it brings! If you are looking for nice viewing spots, go to the Boystown section of North Halsted Street, between Belmont Avenue and Grace Street.
The weekend before the Pride Parade hosts the Chicago Pride Fest, a two-day street event with live music on the three stages, food and drinks, over 100 craft vendors, dancing, pet parade, drag shows, and more. Join this celebration of diversity and equality at Halsted Street and Addison in Boystown, which is, by the way, America's first recognized gay village!
Find hotels and airbnbs near Chicago Pride Parade & Fest (Map)