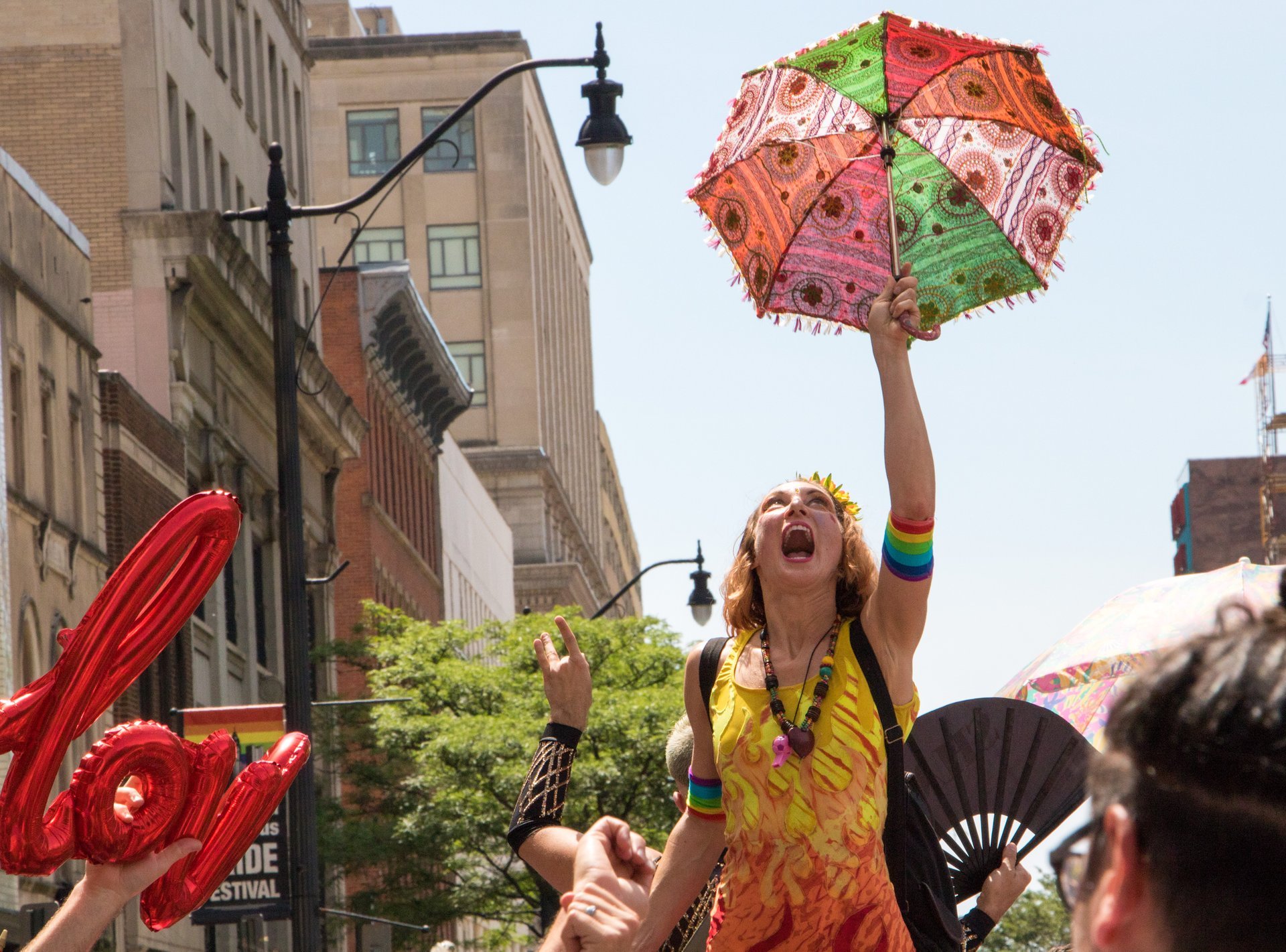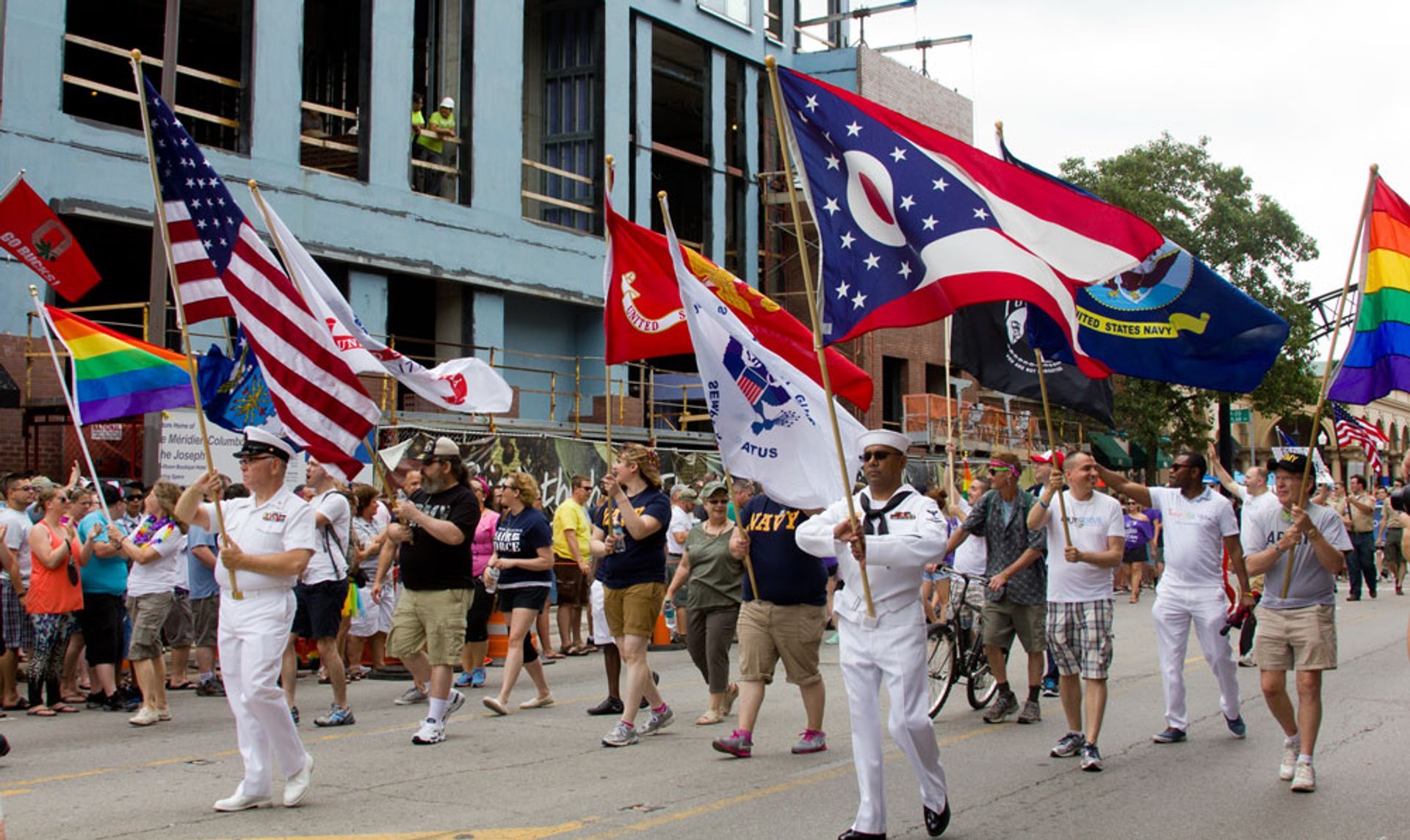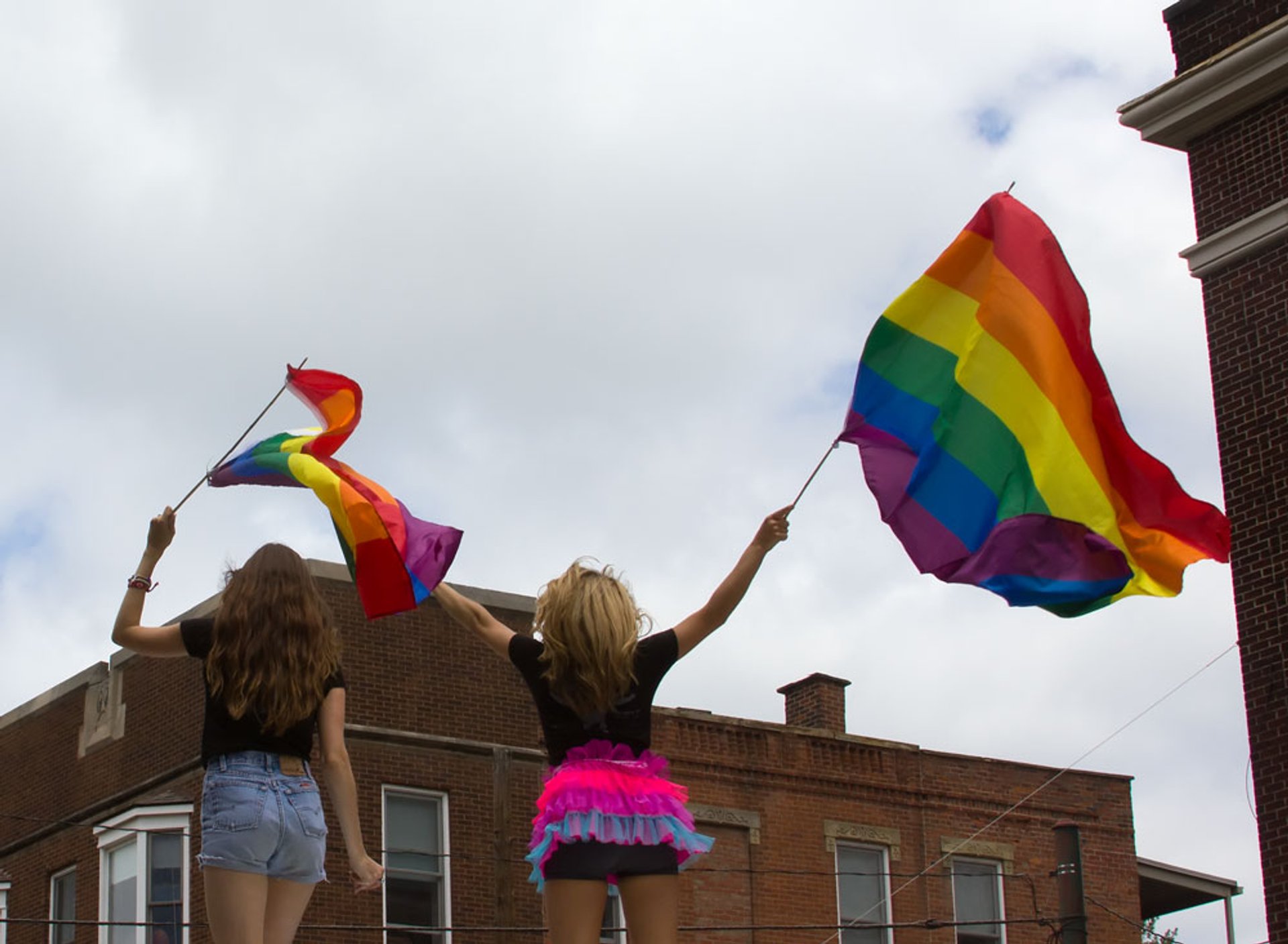 Becker1999 (Paul and Cathy)
Columbus Pride Parade is an annual procession commemorating Stonewall protests that takes place in Columbus, Ohio, every June. The parade takes off at 10:30 am on Saturday, starting at Goodale Park (N High St & W Poplar Ave), then heads south on High Street, crosses Broad Street, turns to Rich Street towards the Bicentennial Park and ends at S Civic Center Dr & W Rich St. Note: the route might be subject to change.
Central Ohio's Annual Festival and Parade for the LGBTQIA+ community was founded in 1981. It features over 200 different marching contingents, representing various community organizations, NGOs, sponsors. Over 12,000 people march through the streets, including multiple celebrities, politicians, and activists.
The Parade is followed by the annual Columbus Pride Festival in Bicentennial and Genoa Parks on the Scioto Mile. The festival gathers over 500,000 attendees making it one of the most massive celebrations in the region. The event features live music on three stages, lots of entertainment, over 180 vendors, and the areas for teens and families. The festival runs from 4 pm to 11 pm on Friday and from 11 am to 8 pm on Saturday. Columbus Pride Brunch takes place at the Greater Columbus Convention Center on Sunday, between 11 am and 1 pm.
Find hotels and airbnbs near Columbus Pride Festival and Parade (Map)