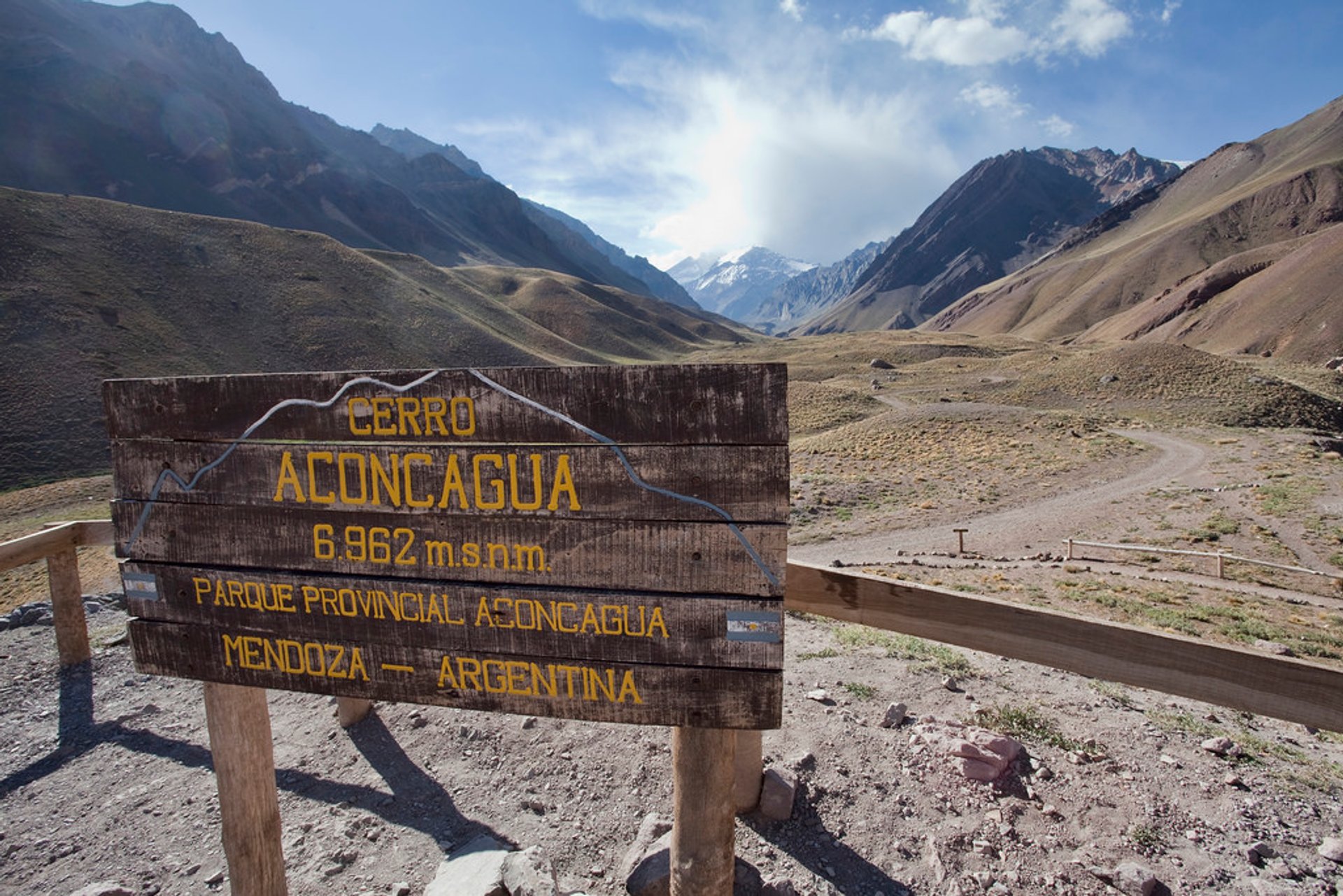 Andean mountain range boasts many peaks exceeding the height of 5,000 meters above sea level, but Mount Aconcagua goes far beyond into the skies, its height is 6,962 meters. This impressive number makes it world's second most prominent mountain after Everest, and therefore, it's often referred to as world's highest mountain outside of Asia. Hence also comes another official achievement of Aconcagua—its second position in the Seven Summits, the list of 7 continents' highest peaks.
Besides its altitude, it's also home to unique flora and fauna, as well as a range of glaciers and archaeological sites. That natural abundance has been recognised as a protected area since 1983.
Respectable altitudes naturally require special treatment. Snowstorms and strong winds complicate the hike even more. The warmer season is recommended due to the most stable and favourable weather conditions. The official climbing season starts in mid-November and continues till the end of March, yet if you can make it, the prime time would be late December and January.
The first known climber who completed the challenge was a hiker from Switzerland Mathias Zurbriggen. It was on January 14, 1897. However, Incas are supposed to be prior ascenders, who once inhabited these lands. Although the origin of Aconcagua's name is not certain, the name resembles Quechuan language once used by Inca tribes. It could be derived from Quechuan words Ackon Cahuak which mean "Stone Sentinel", or Ancho Cahuac meaning "White Sentinel."
Normal Route is the most popular hikers' trail, and the easiest one, but mind that there have been numerous casualties along this route. The major causes were altitude sickness and falls, but also heart attacks and hypothermia. So you have to be in a really good shape and have a strong health to attempt Aconcagua.
Find hotels and airbnbs near Climbing Mount Aconcagua (Map)