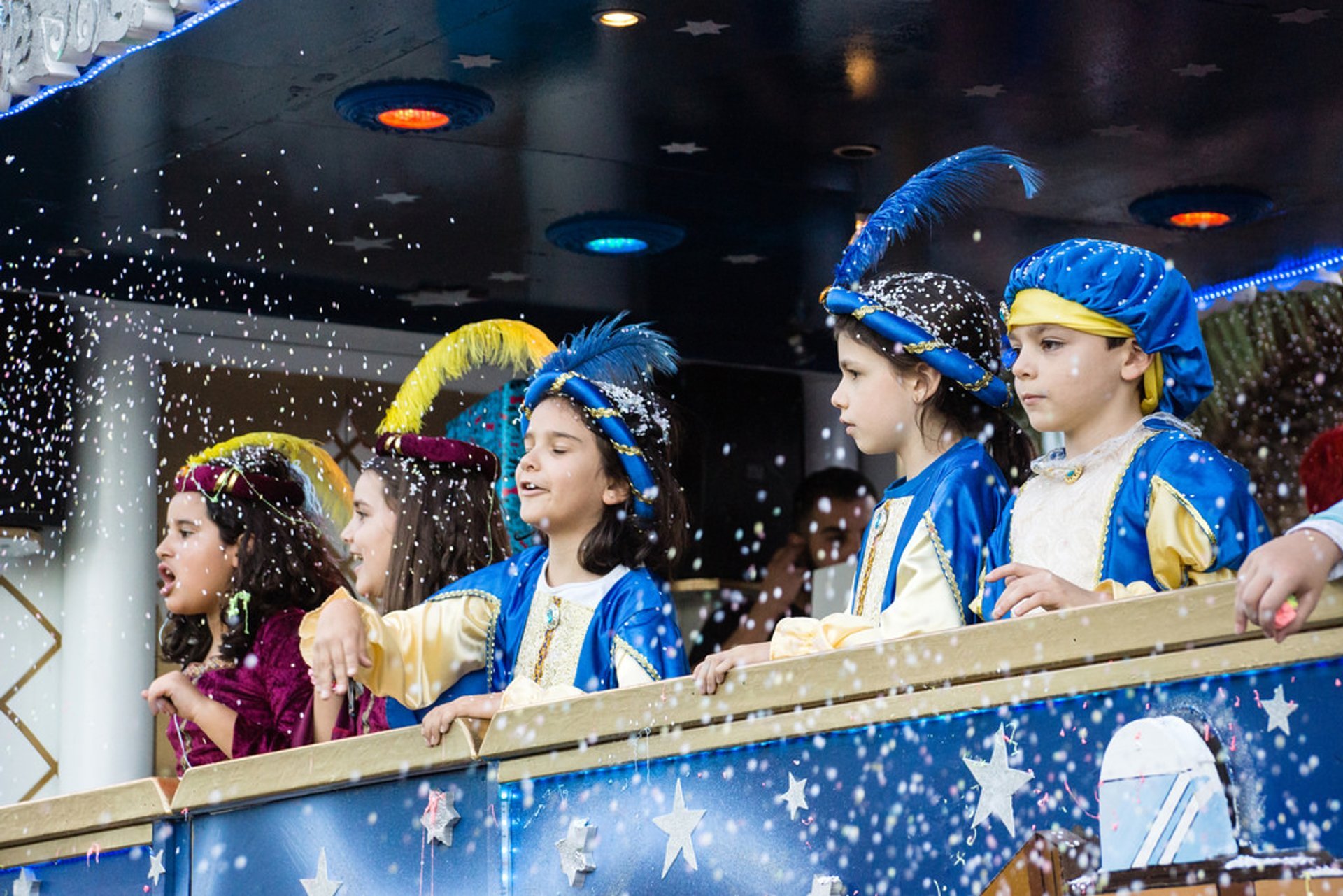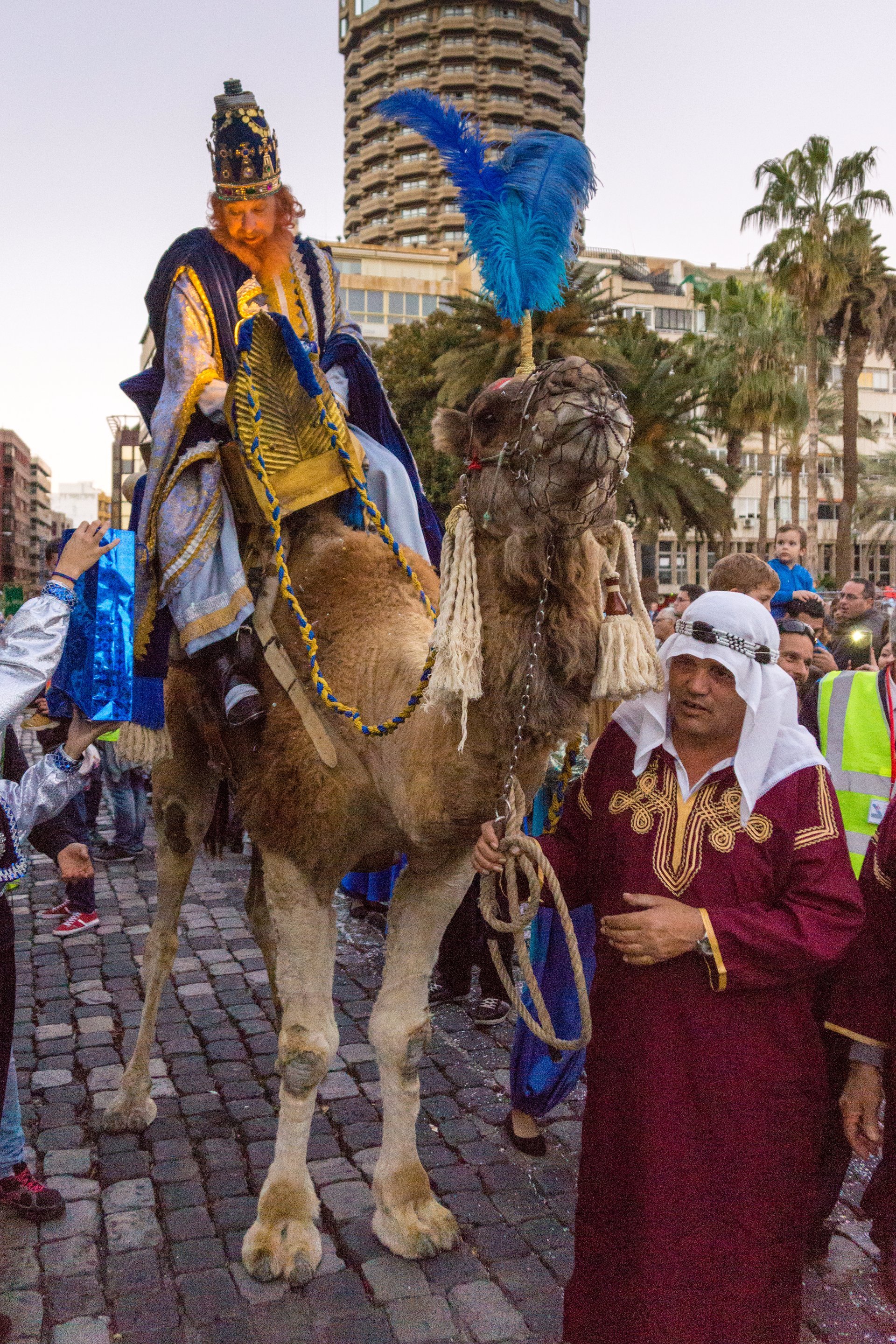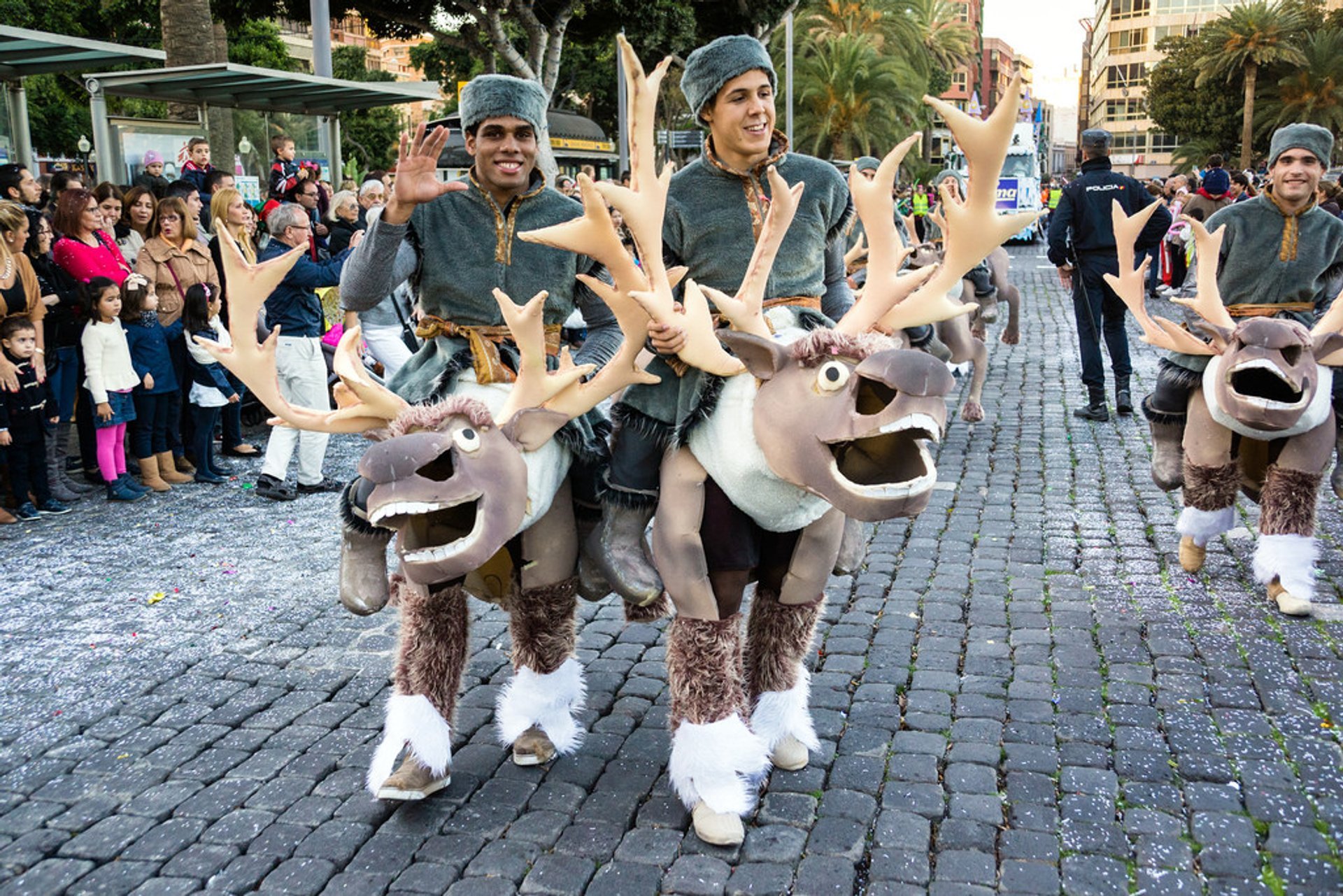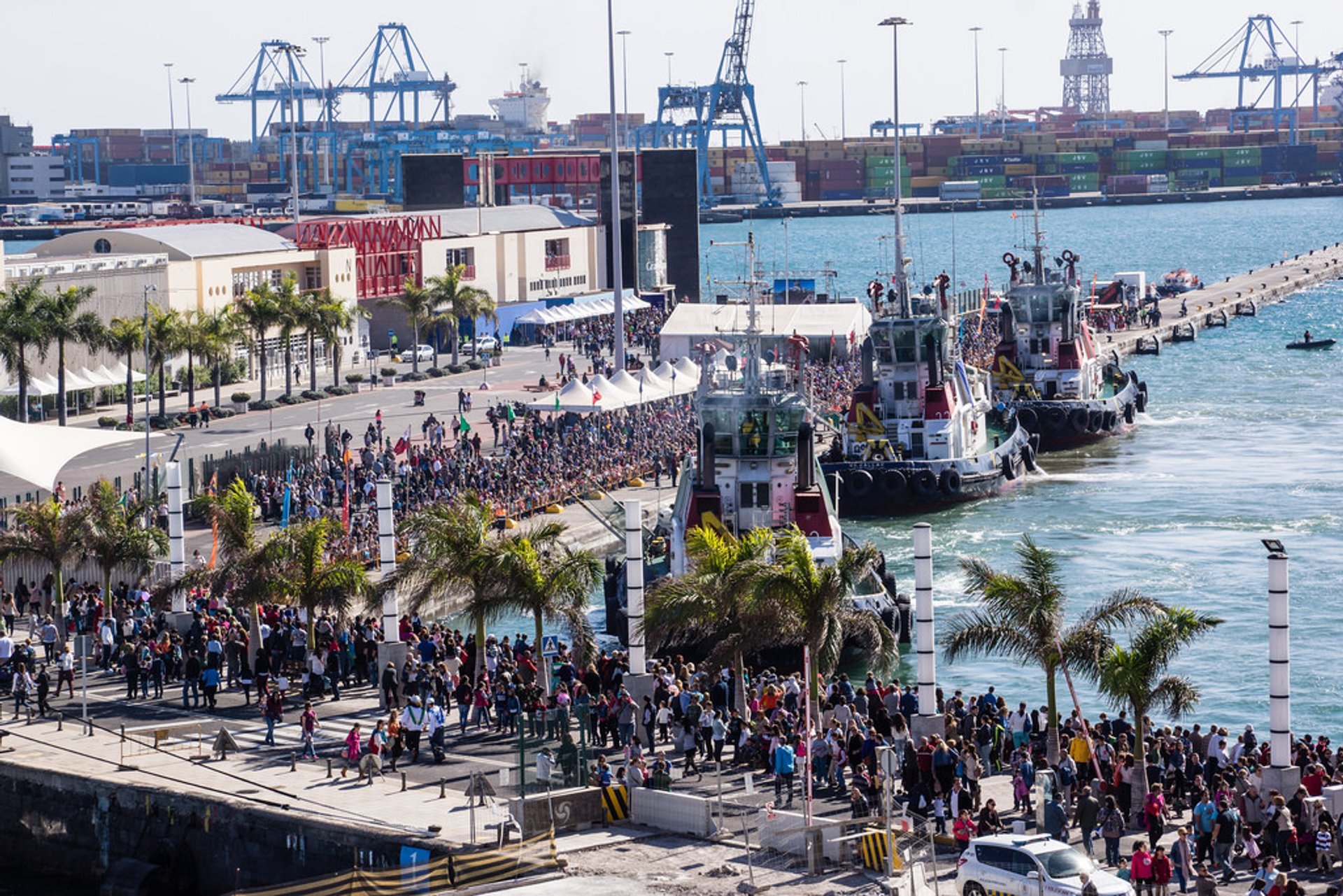 The Three Wise Men, 'los Reyes Magos' Spanish,—Melchior, Gaspar, and Balthasar—arrive on their camels to the Canary Islands bringing the presents to all the good boys and girls every year. The biggest parades take place in the capitals Las Palmas de Gran Canaria and Santa Cruz de Tenerife. The streets are decorated with lights and Christmas decorations. This fiesta is very much anticipated by children. They usually write cards with their wishes for the next year and try to give them to the wise man that they like the most.
Las Palmas Gran Canaria traditionally has a colorful and beautiful celebration. Festivities start at about 11 am in Santa Catalina Harbor, where the three kings arrive by boat. Later in the afternoon, a large procession led by three kings marches from Castillo de la Luz to San Telmo Park.
A similar celebration takes place on Tenerife. The main parade, called cabalgata, starts in Santa Cruz at 7 pm. The Three Kings arrive by helicopter at the Heliodoro Rodríguez López stadium greeted by thousands of families with children. After that, they advance through the streets of Santa Cruz followed by a colorful procession. As in other Spanish cities, the parade and all activities are mostly targeted at children who have been anticipating this day for the whole year.
Find hotels and airbnbs near Epiphany or Three Kings' Day (Map)