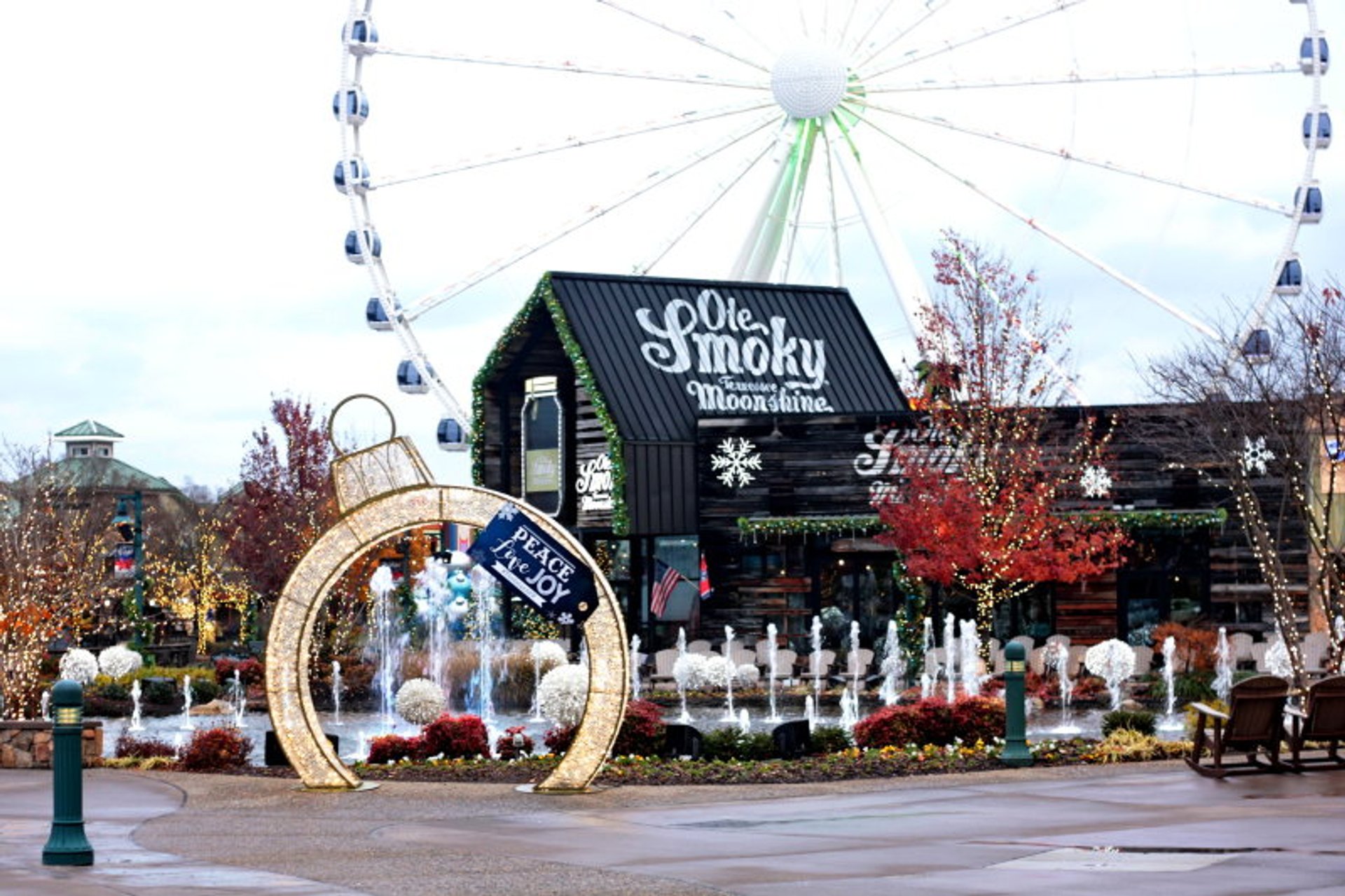 Island at Pigeon Forge Winterfest
See accommodations nearby
Winterfest in the Smoky Mountains is a great occasion to indulge in the holiday spirit. From mid-November through mid-February, three neighboring towns of Gatlinburg, Pigeon Forge, and Sevierville take on a vibrant festive atmosphere. Drive across these small mountain towns, and you'll be visibly wowed by millions of lights that form into elaborate displays. In addition to illuminations, Winterfest features Christmas parades, shows, and plenty of other winter fun.
Pigeon Forge Winterfest
Pigeon Forge, located between Gatlinburg and Sevierville, is the prime winter destination for family vacations. Pigeon Forge Winterfest kicks off in Patriot Park with local celebrities' performances, free rides on a Trolley Tour of Lights, and other entertainment. Over five million lights spread the cheer far beyond the traditional Christmas time, well into late February, and local theatres offer winter-themed shows throughout the season. The main highlight must be The Island in Pigeon Forge with three Christmas trees, a mile of garland, the roving carolers, and lots of dazzling lights.
Gatlinburg Winterfest
Gatlinburg, known as a gateway to the Smokies, is set just 7 mi (11 km) south of Pigeon Forge. Gatlinburg Winterfest is equally popular with winter lovers. However, the season is a bit shorter and is over by late January. Among traditional light displays of holiday greetings, clock towers, snowflakes, and cartoon characters, you'll also spot fascinating displays of animals native to the area. Local Winter Magic festival kicks off with a Chili Cook-off on Parkway. Other highlights include the "Fantasy of Lights" Christmas Parade, New Year's Ball Drop, the Festival of Trees, and fireworks.
Sevierville Winterfest
Lastly, Sevierville, 7 mi (11 km) north of Pigeon Forge, likewise hosts a wonderful celebration of wintertime. Awe-inspiring light displays stretch north out of the town up to Interstate 40. Live music and hay rides complement the festivities, which continue until late February.
Since all three towns are set closely together, all events and activities are easily accessible. Come, and you'll fall in love with this place.
Find hotels and airbnbs near Smoky Mountains Winterfest (Map)