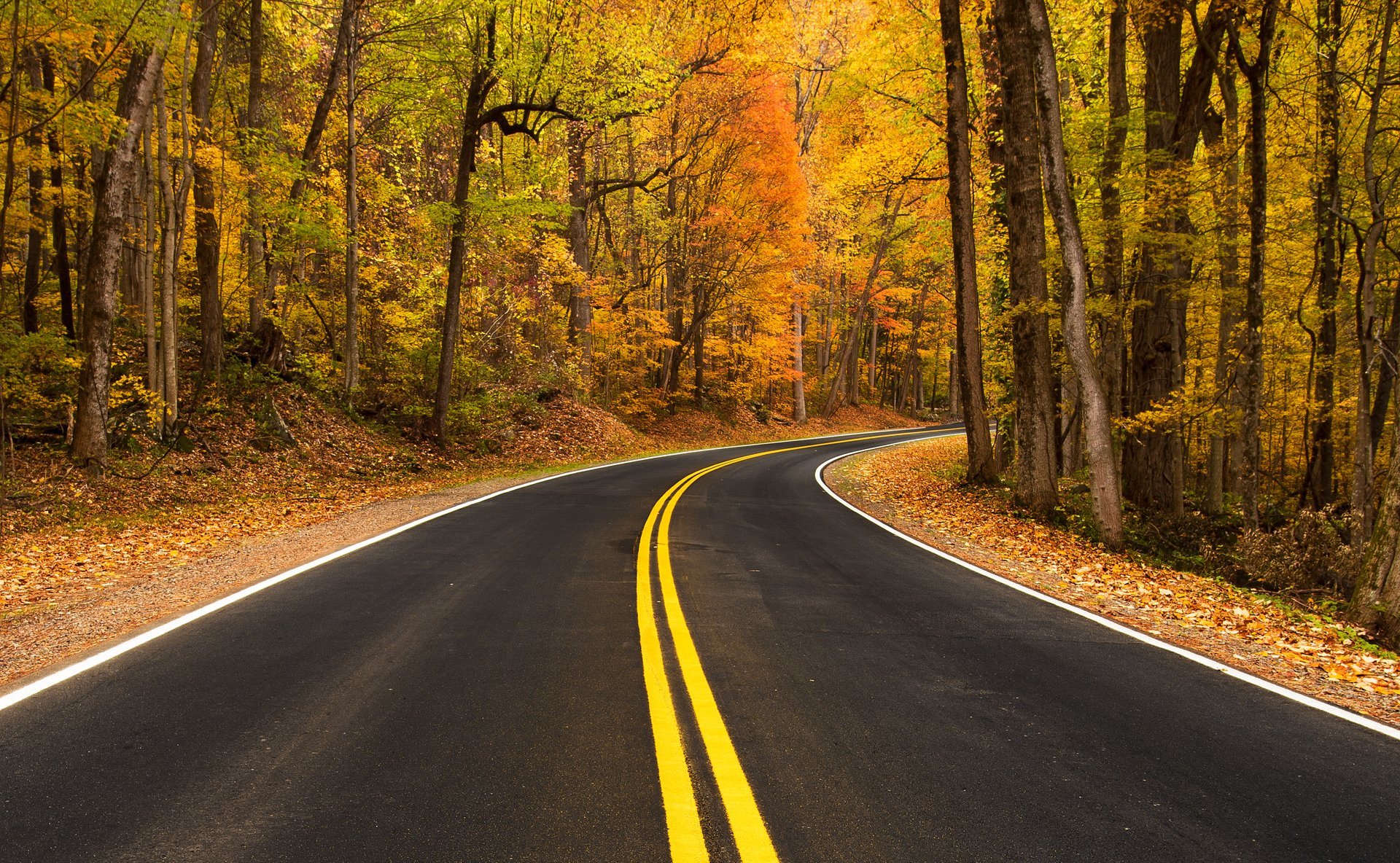 Newfound Gap Road, Great Smoky Mountains National Park
See accommodations nearby
The Great Smoky Mountains are the unbeatable winner among leaf peeping spots in Tennessee. Visitors often start their vivid experience in Gatlinburg, renowned as a getaway to this glorious national park. The mountain town offers several excellent vantage points to indulge in the fall colors.
Best places to see fall foliage
Gatlinburg Space Needle south of the Parkway is among the top places to view the fall colors in the Smokies. With a height of 407 ft (124 m), the observation tower in downtown Gatlinburg provides a unique bird's eye view of the area. No need to climb a long staircase, as the tower is equipped with two glass elevators. So you'll be able to take in the scenery on your way to the top. For a closer look at brilliant foliage, make use of free viewfinders set on the observation platform.
Another place to meditate over fall colors is Gatlinburg SkyLift Park located on the opposite side of the Parkway. Take in the colorful canopies below on your way to Ober Gatlinburg, the famed amusement park with skiing. You can opt between a scenic chairlift (30-minute ride) or an aerial tramway (10-minute ride), both departing from downtown.
Additionally, in 2019, Gatlinburg SkyLift Park introduced a brand new way to absorb sweeping vistas—Gatlinburg SkyBridge. Stretching for 680 ft (207 m) above the land, the SkyBridge is North America's longest pedestrian suspension bridge. Glass floor panels at 140 ft (45 m) above the valley provide exquisite outlooks. You can access the bridge from Crockett Mountain via the SkyLift ride.
At last, you'll want to drive the Gatlinburg Bypass, also known as Parkway Bypass or U.S. 441 Bypass. The short picturesque route winds for 3.6 mi (5.8 km) and is accessible from both ends of the town.
Best time to see peak fall foliage
The best time always depends on the weather. Usually, the colors develop in mid-to-late October and peak in early November. The catalyst for the most splendid fall foliage is a string of warm and sunny days followed by cool nights. So keep an eye on the weather forecast to capture the most spectacular sights. Make sure to plan your visit before the cold snaps, as slight frosts end with leaves browning up and falling.
See also more spots to observe fall colors across Tennessee.
Find hotels and airbnbs near Fall Colors in Gatlinburg, TN (Map)