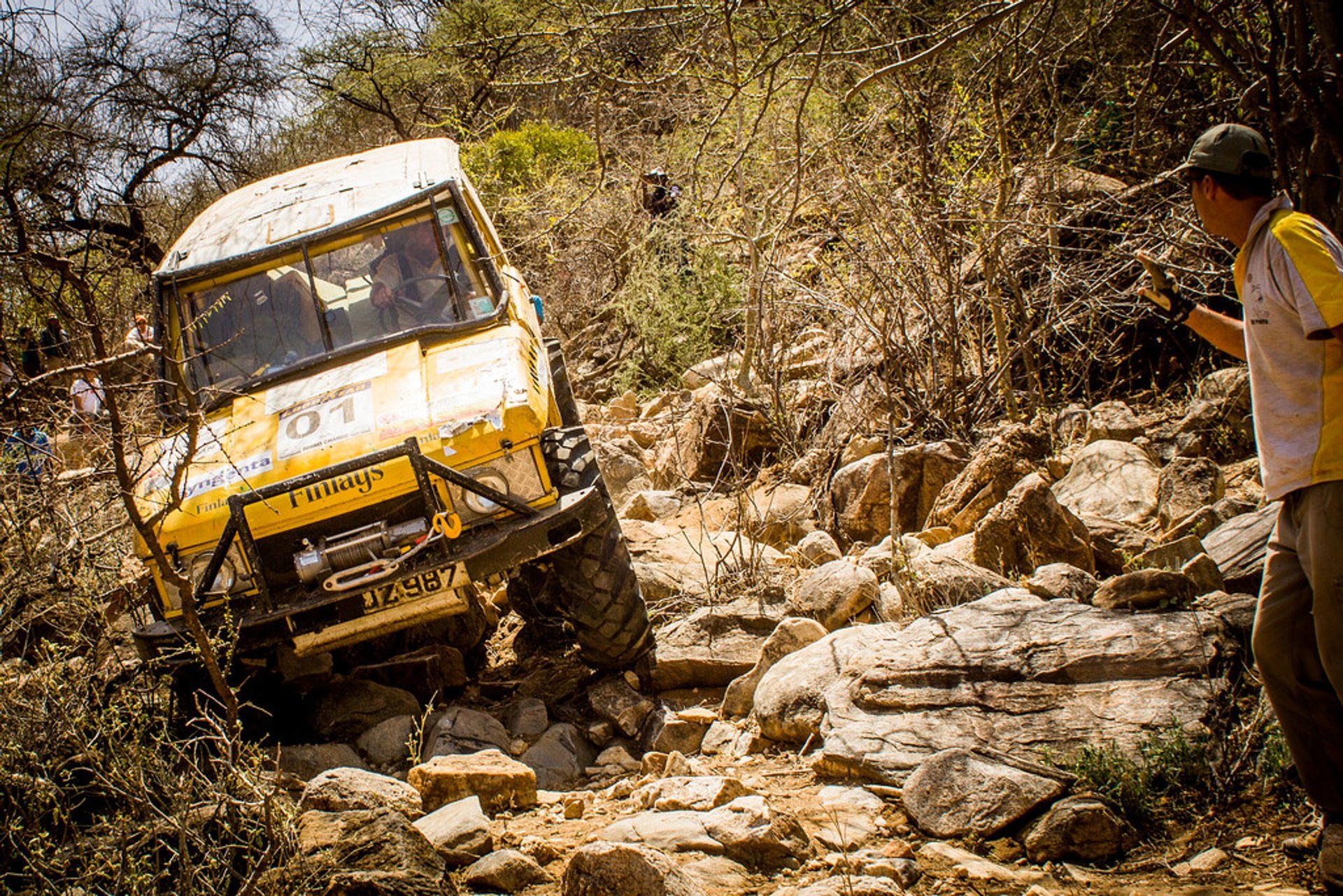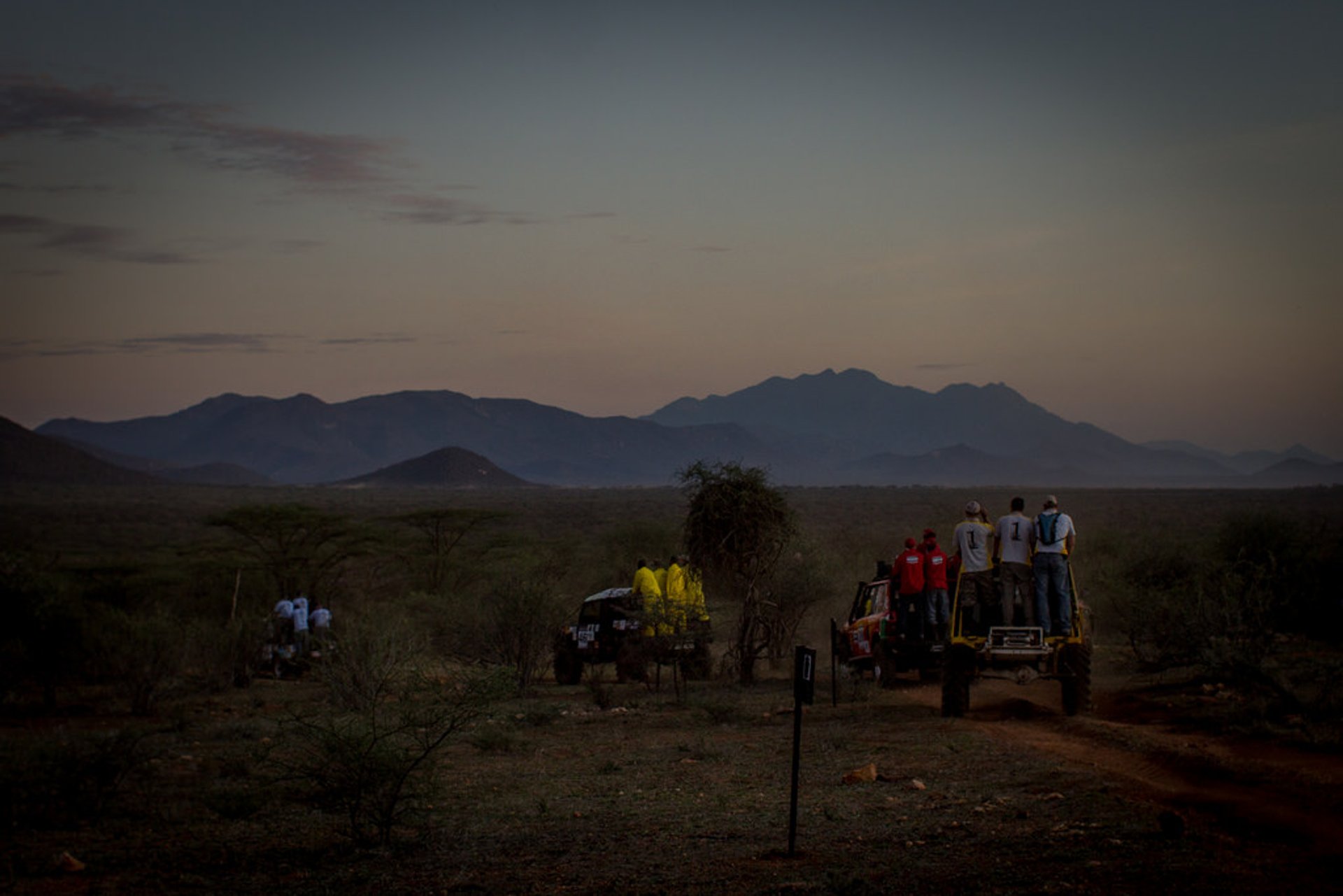 The Rhino Charge is an off-road one hundred square kilometres rough terrain competition, which aims to raise awareness of environmental issues. It is a hype event in Kenya and the location is kept secret until a few days before it starts. The 2022 edition was held in Mosiro, Kajiado County. The new location will be announced on the Rhino Charge's official website in the External Resources below. You can check it out from time to time.
The profits from The Rhino Charge go to the Rhino Ark Kenya Charitable Trust, an NGO dedicated to the protection of Kenya's mountain range ecosystems. The event was founded in 1989 to raise money for the construction of the A​berdare Electric Fence which was supposed to help the dwindling Rhino population in the Aberdare National Park.​
Participants of the race are required to visit 13 guards spread over the entire rough terrain within 10 hours. For orientation, they get a 1:50,000 scale map of the area and coordinates of the guard posts as well as their start point. Whoever visits the most guard posts in the shortest distance wins the race.
Usually, it falls in May or June. The Rhino Charge is a competition that takes its environmental claims very seriously, and thus the maximum number of competitors does not go above 60. So sign up now to be among these lucky adventurous environmentalists!
Find hotels and airbnbs near Rhino Charge (Map)