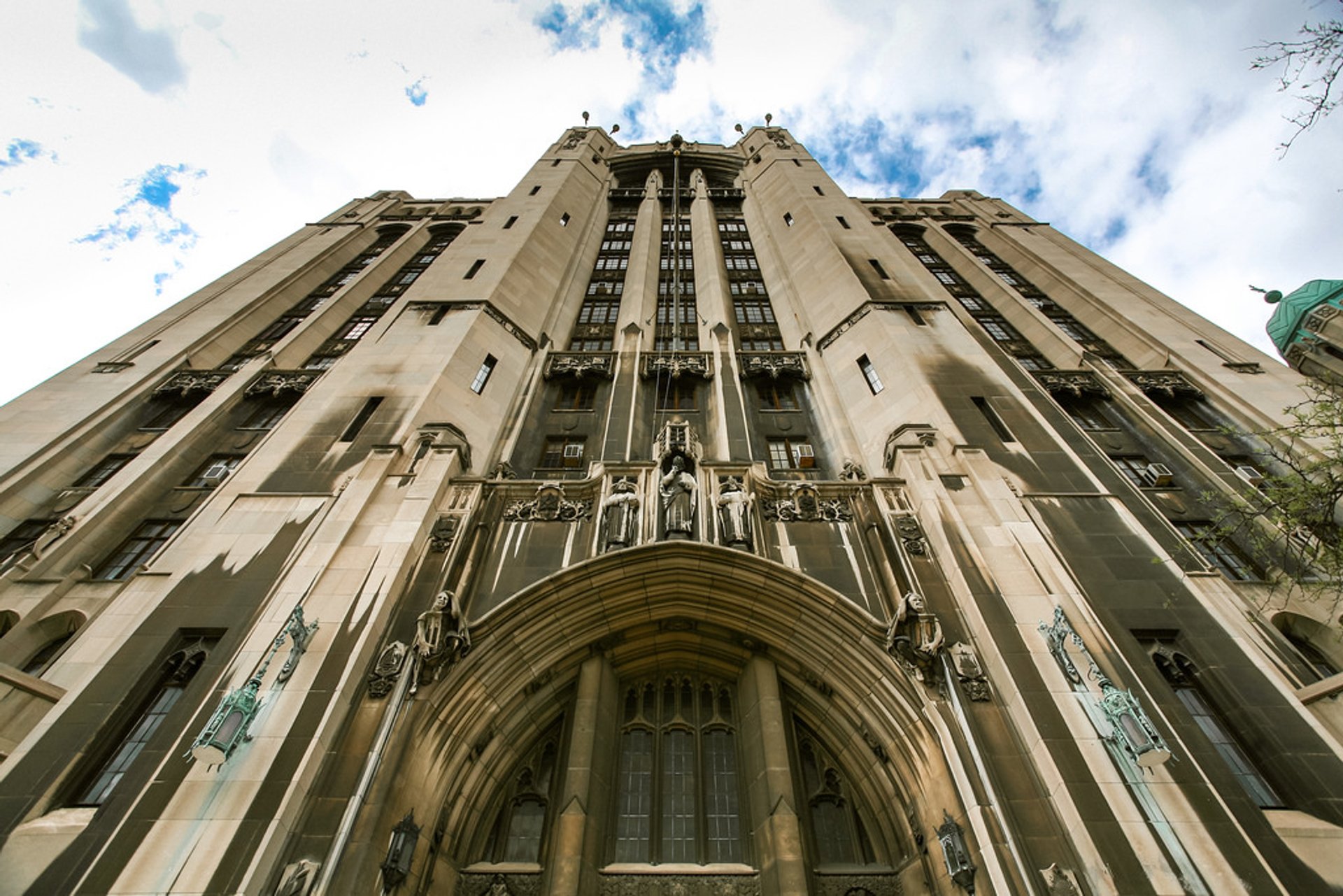 The Detroit Masonic Temple is located in the Cass Corridor, at 500 Temple Street. Various Masonic organizations are located there, including the York Rite Sovereign College of North America. The 64-meter (210-foot) building consists of 16 floors and over 1000 rooms. It contains three theatres, three ballrooms, banquet halls, lodge rooms, offices, restaurants, a hotel section and a huge 1,630-square-meter (17,500-square-foot) drill hall. The temple premises also include a swimming pool, handball court, gymnasium, and 16 bowling lanes.
Architect George D. Mason designed the temple in the neo-gothic architectural style, and construction started in 1922. The cornerstone was laid with the same trowel that George Washington used founding the U.S. Capitol.
Tours of the Detroit Masonic Temple are offered on the first and third Sunday of the month except for holidays. Individual tours can also be arranged. General admission is $25 per person.
Find hotels and airbnbs near Detroit Masonic Temple (Map)