0
Milwaukee Holiday Lights Festival is a six-week celebration that gives downtown Milwaukee a boost of Christmas spirit and colour. Thousands of lights and animated displays decorate Cathedral Square Park, Zeidler Union Square, and Pere Marquette Park. Sparkling rooflines, harp lamp lighting, and suspended garlands transform the city into a winter wonderland. Don't miss the street chandeliers on Wisconsin Avenue and Mason Street. Take a tour on a Jingle Bus from Thursday through Sunday to see all the beautiful sights.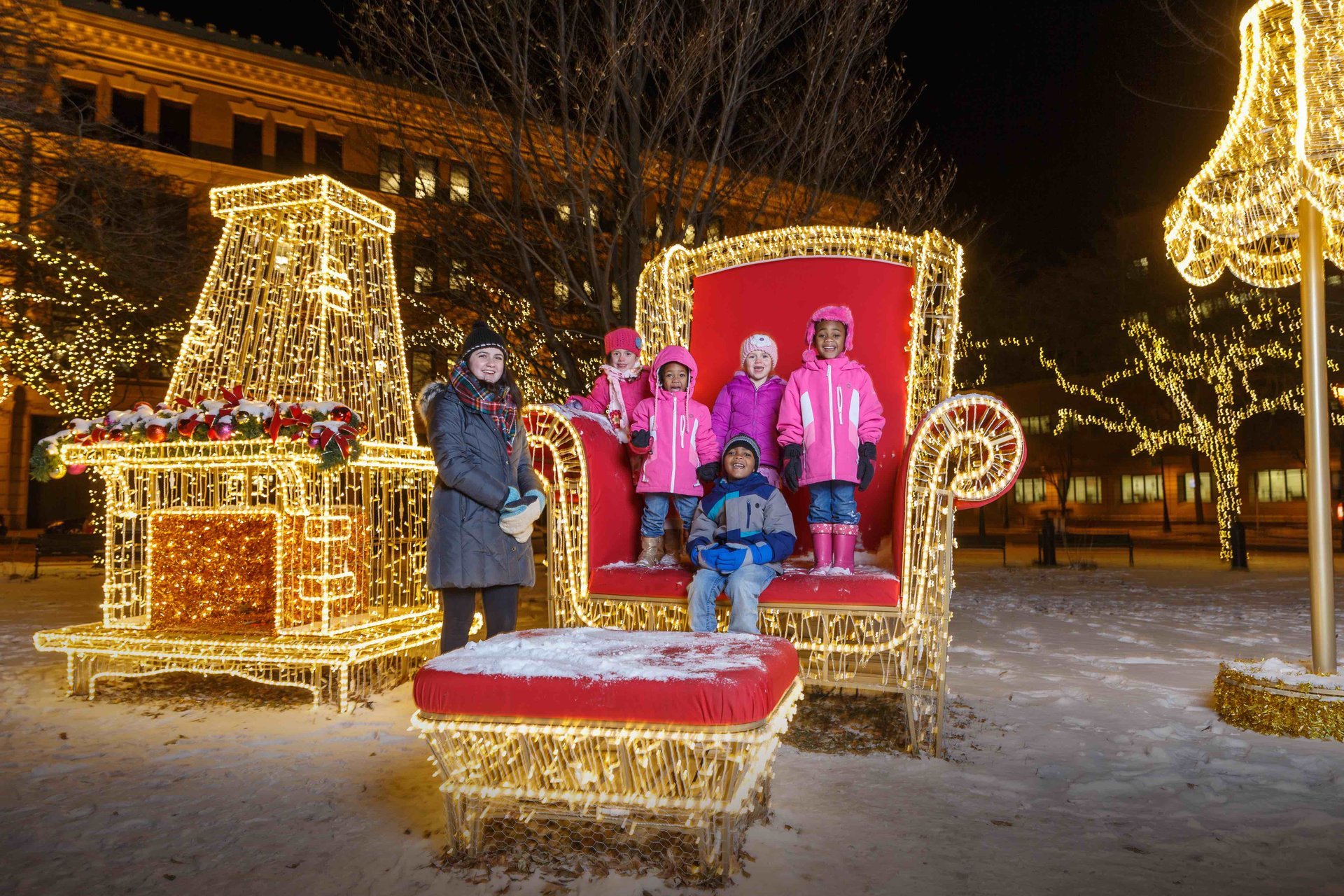 The Milwaukee Holiday Lights Festival has been taking place since the 1990s. Its epicentre is Pere Marquette Park where visitors can see a holiday variety show and the largest switch-on ceremony in the city with plenty of entertainment and activities for everybody. On certain days, Santa and Mrs. Claus are available for Cocoa with the Clauses.
Zeidler Union Square another must-see location of the festival. The square hosts an amazing lighted living room set. This location sparkles and shines inviting visitors for their holiday snapshots! You can get here by the Jingle Bus and a small walk from the Warming House at The Avenue. Pere Marquette Park is one more sparkling destination in Milwaukee. A holiday extravaganza starts in mid-November with a majestic tree and plenty of light for a leisurely wintertime stroll.
Find hotels and airbnbs near Milwaukee Holiday Lights Festival (Map)
Milwaukee Holiday Lights Festival Featured in