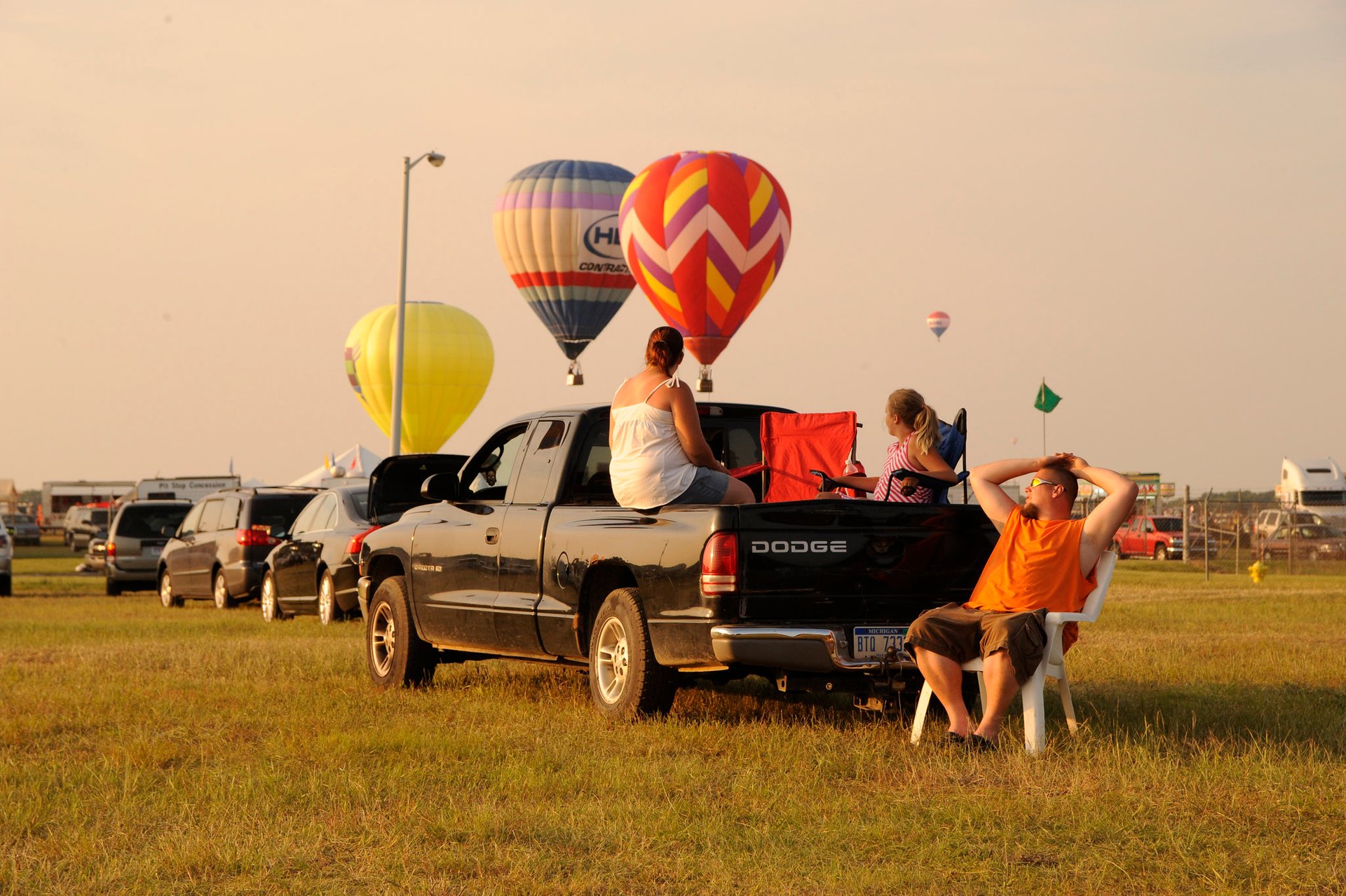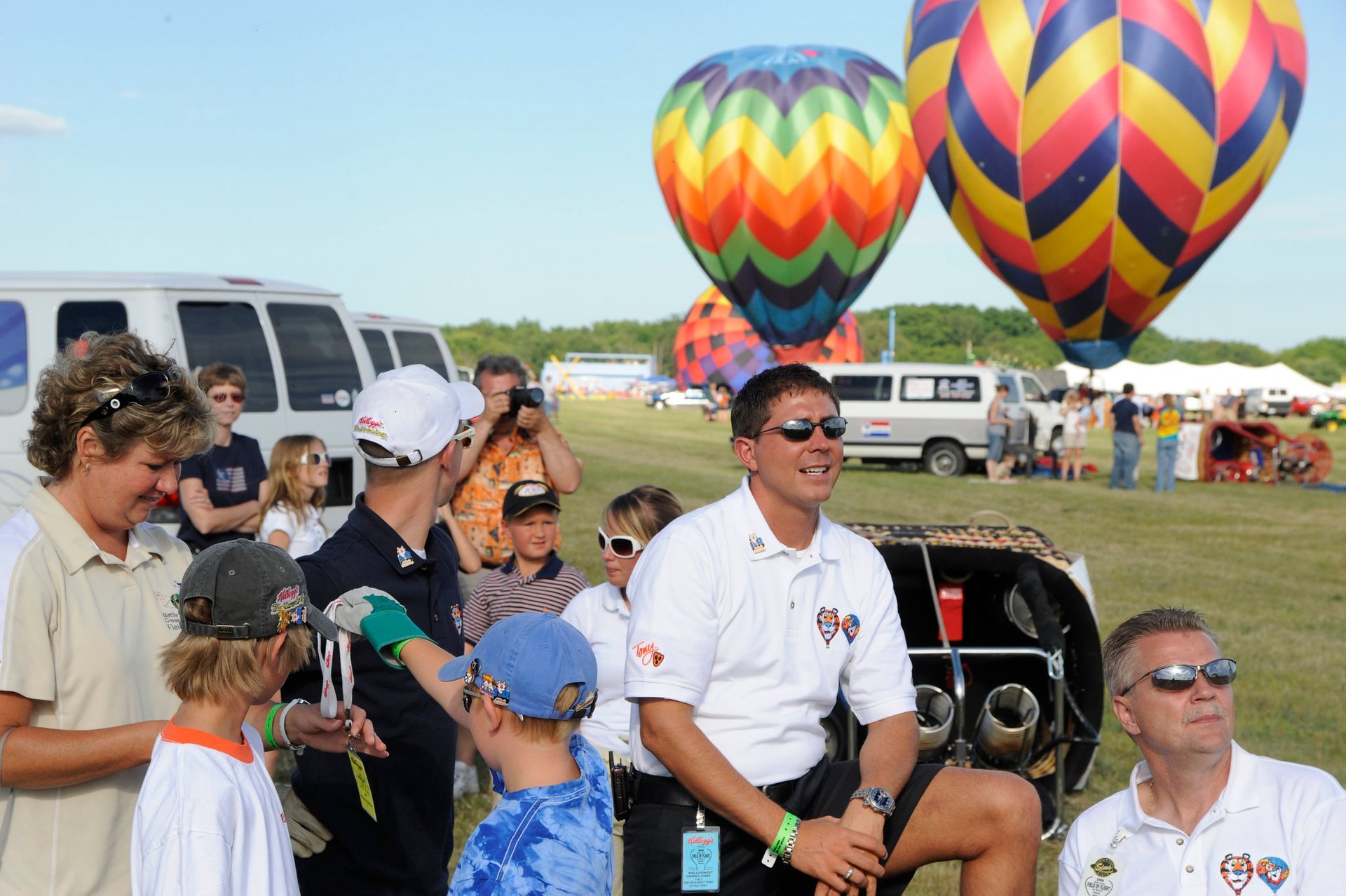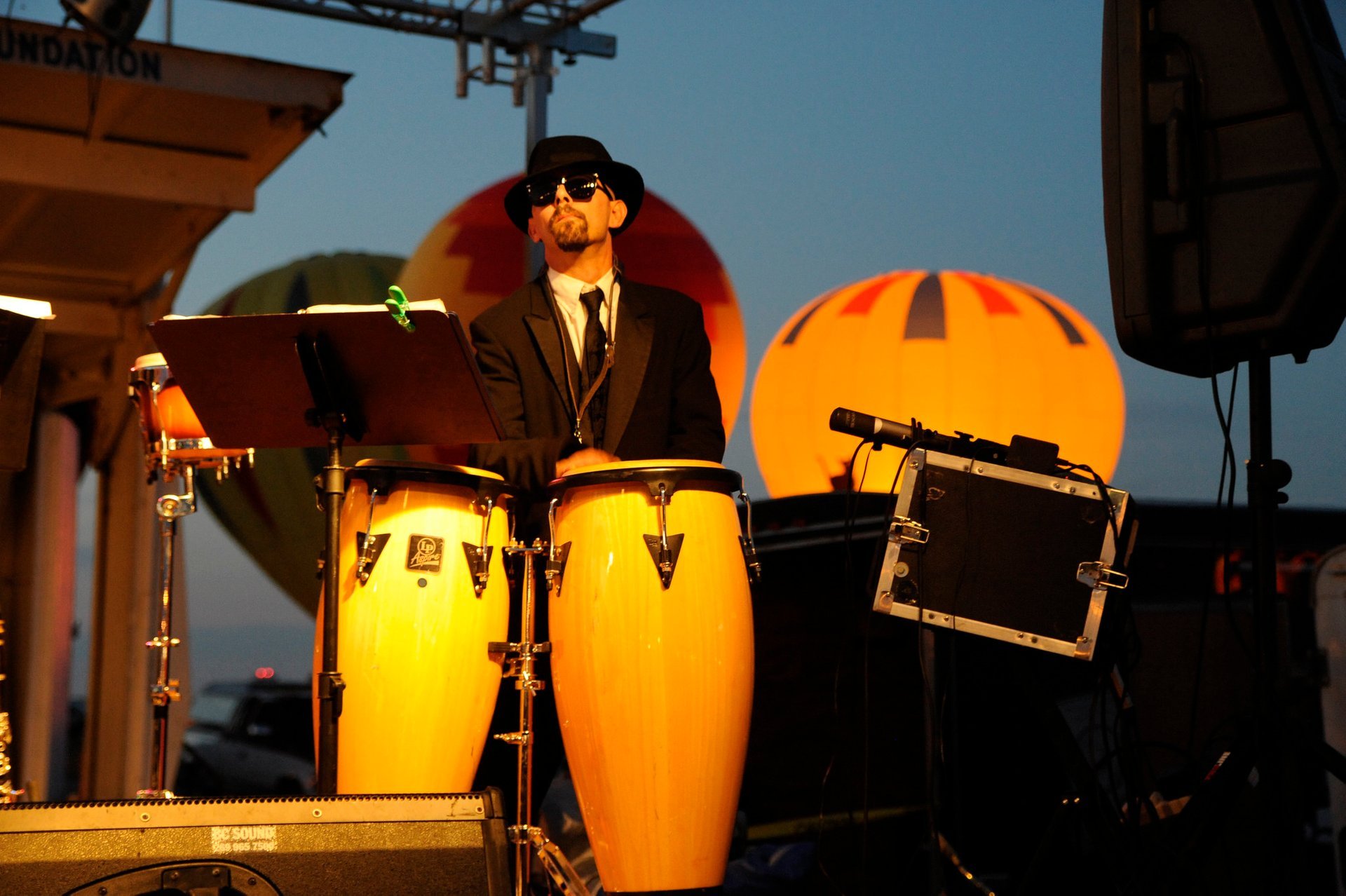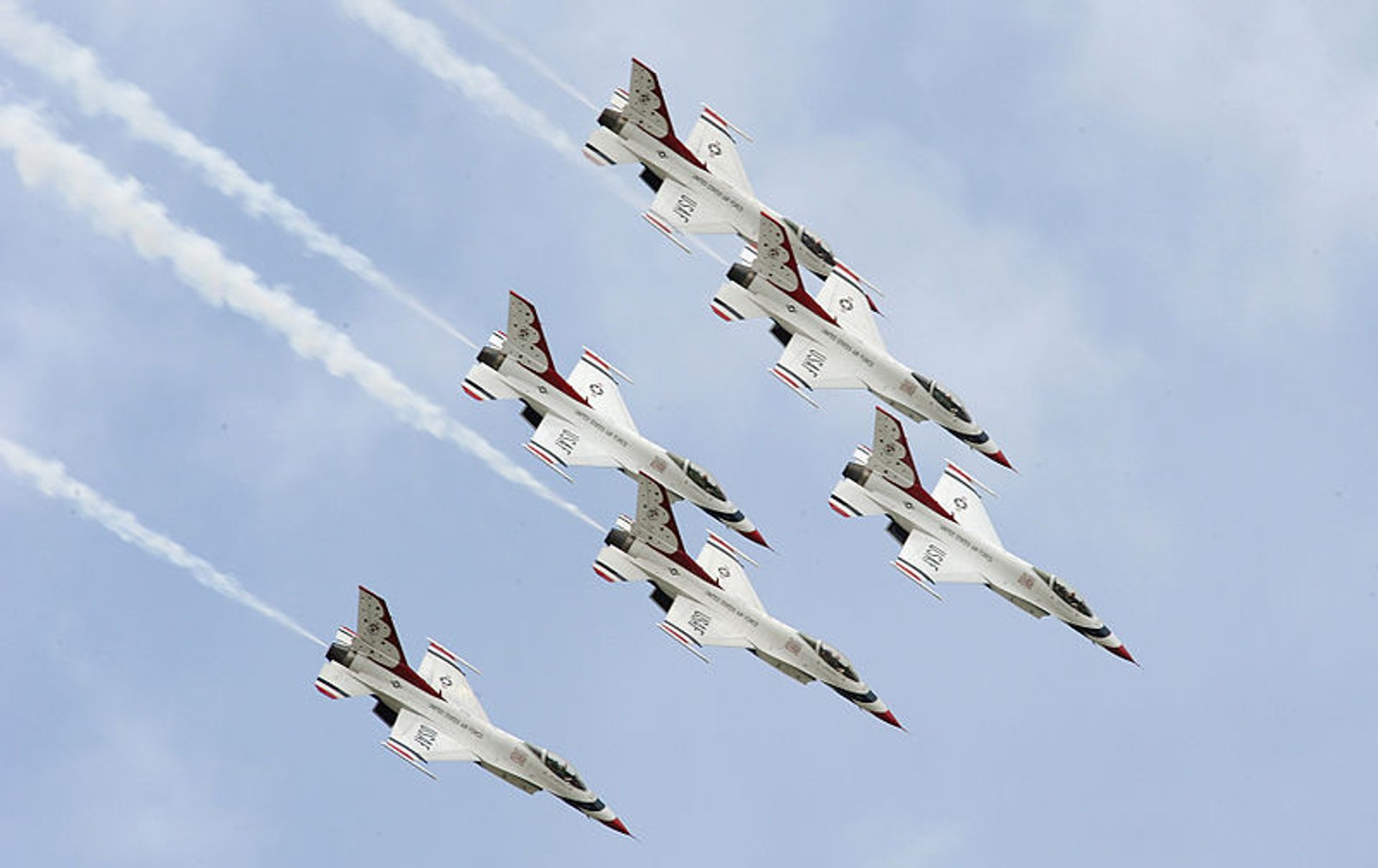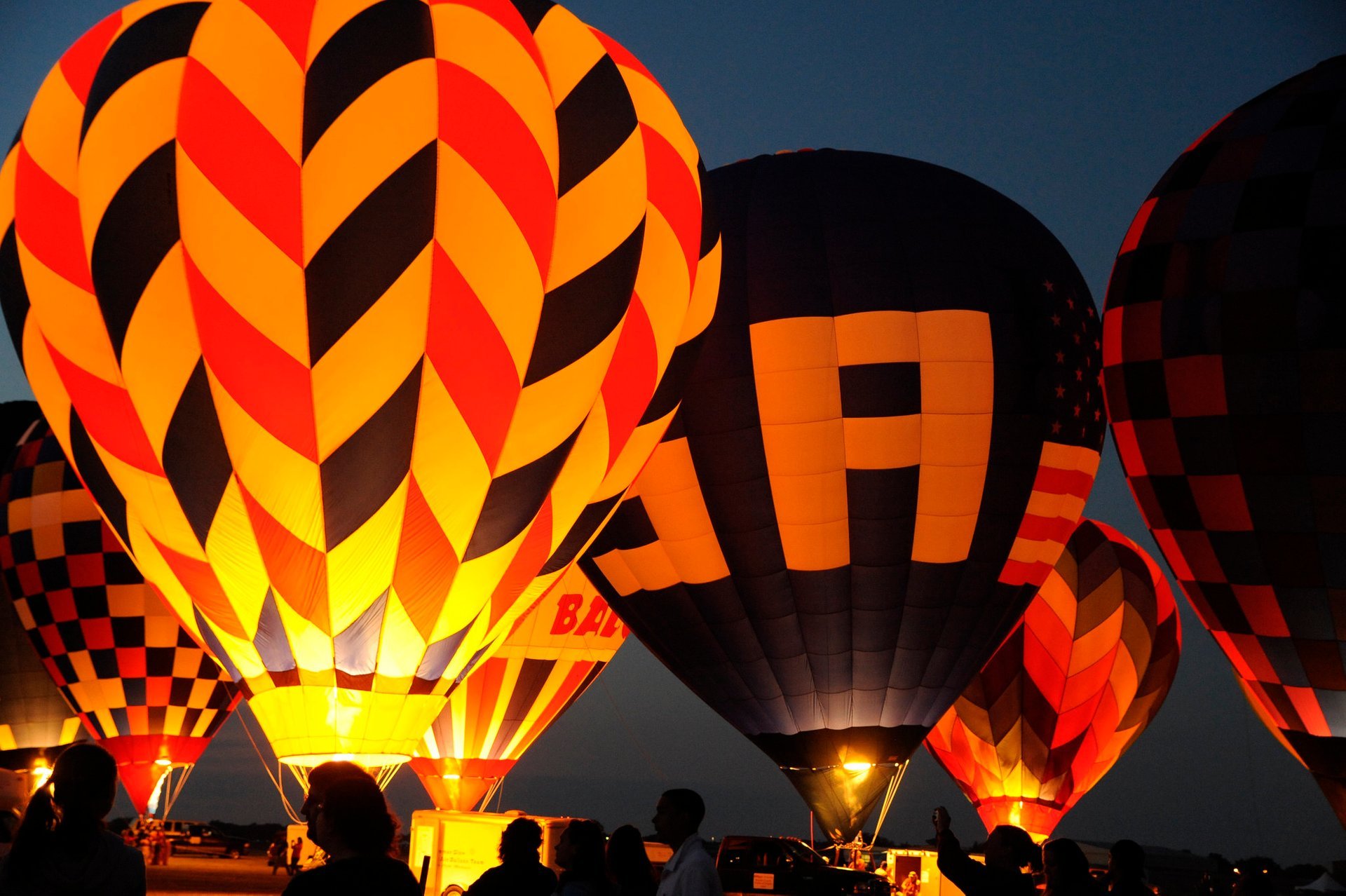 Battle Creek Field of Flight Air Show & Balloon Festival
Featured in
The Battle Creek Field of Flight Air Show & Balloon Festival takes place every year on the 4th of July in Battle Creek, Michigan. It is the biggest festival of this kind in the country and one of the top air shows in the U.S. featuring breathtaking stunts and displays. There are also about 50 hot-air balloons and various family-friendly entertainment. Kids' favorite is the Skerbeck Carnival, which offers dozens of exciting rides. Food vendors sell a variety of delicious snacks. There will also be motorcycle stunt shows and live music concerts. Two magnificent firework shows are the culmination of the festival.
The airshow is one of the most thrilling events at the festival. Among the top performers are the United States Air Force Thunderbirds, the United States Air Force Heritage Flight featuring the F-22 Raptor (Warbird TBD), Rob Holland in the MXS, and Misty Blues All-Woman Skydiving Team. Also, don't miss the unique Night Air Show!
Night Air Show is also called the Evening of Magic. As the sun begins to set, some of the best pilots will take to the skies to stun the crowds with their skills. Aircrafts illuminated with special lights are the center of attention. However, the action does not stop here. Flying fireworks displays is something most of the public has never experienced before!
Two "Balloon Illumes" are also among the main highlights of the Battle Creek Field of Flight Air Show & Balloon Festival. They take place after dark. The launch field of Battle Creek Executive Airport gets lit up by over 20 glowing hot-air balloons. Balloon Illumes are followed by music, entertainment, and fireworks.
Find hotels and airbnbs near Battle Creek Field of Flight Air Show & Balloon Festival (Map)
Battle Creek Field of Flight Air Show & Balloon Festival
Featured in