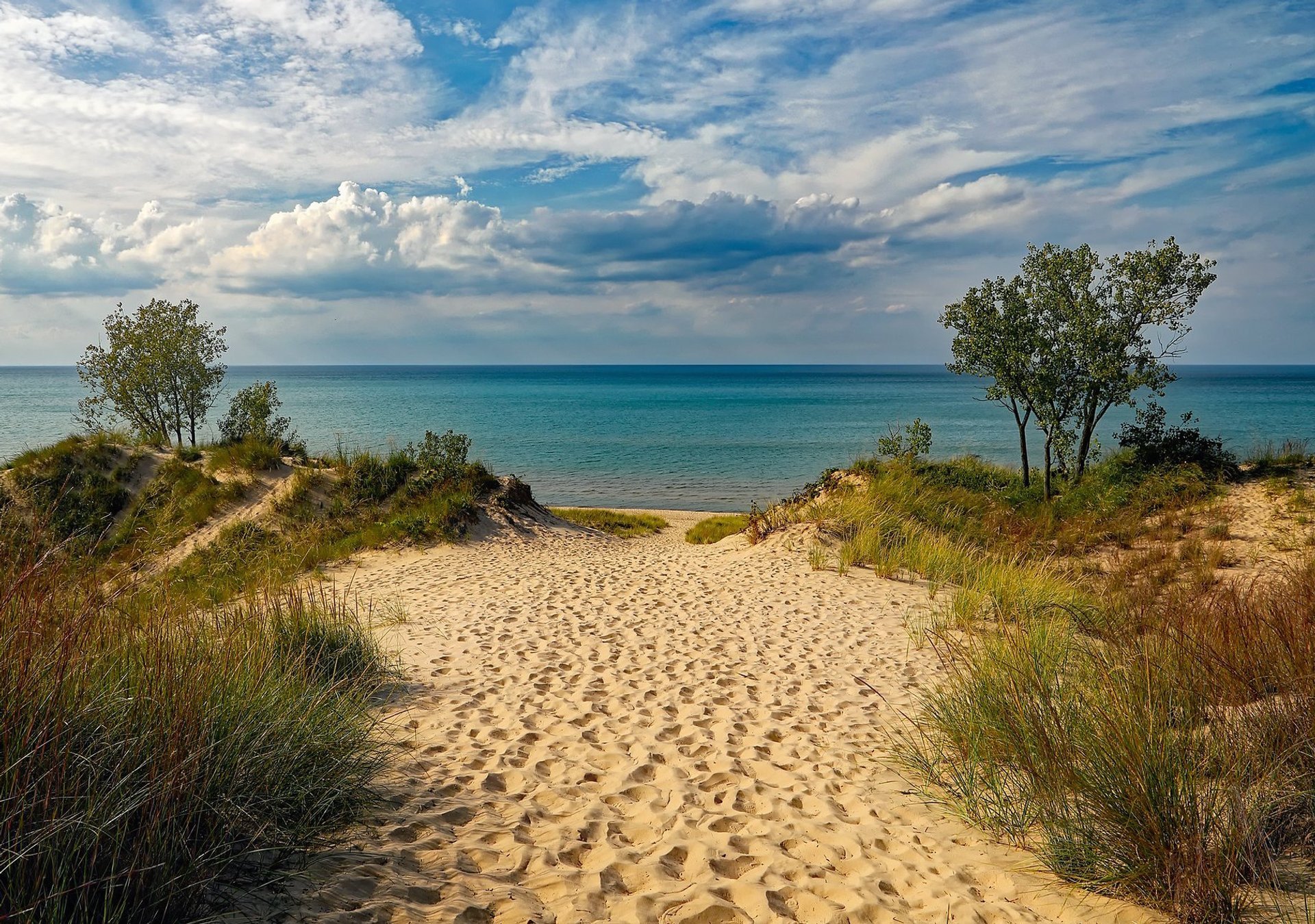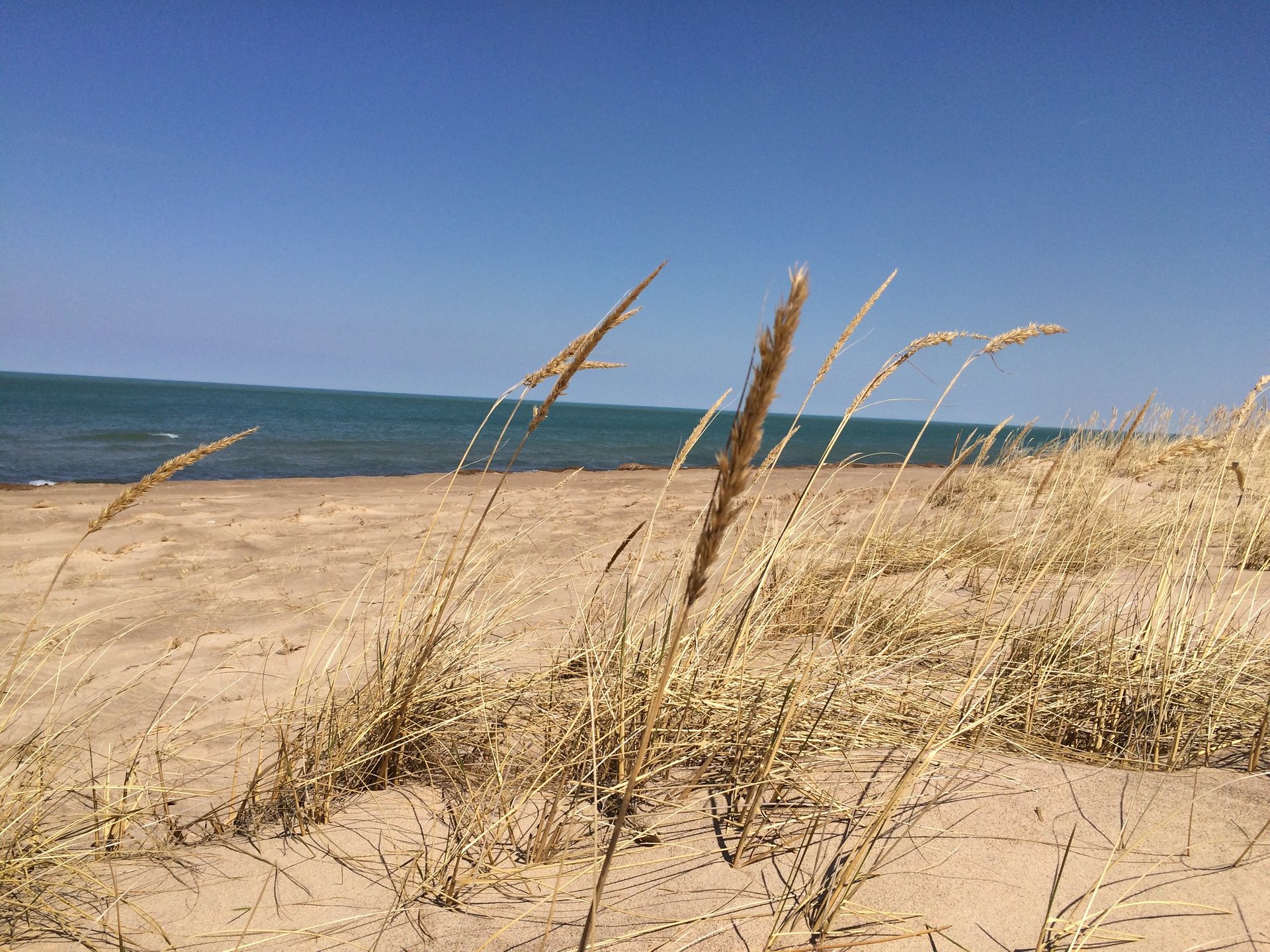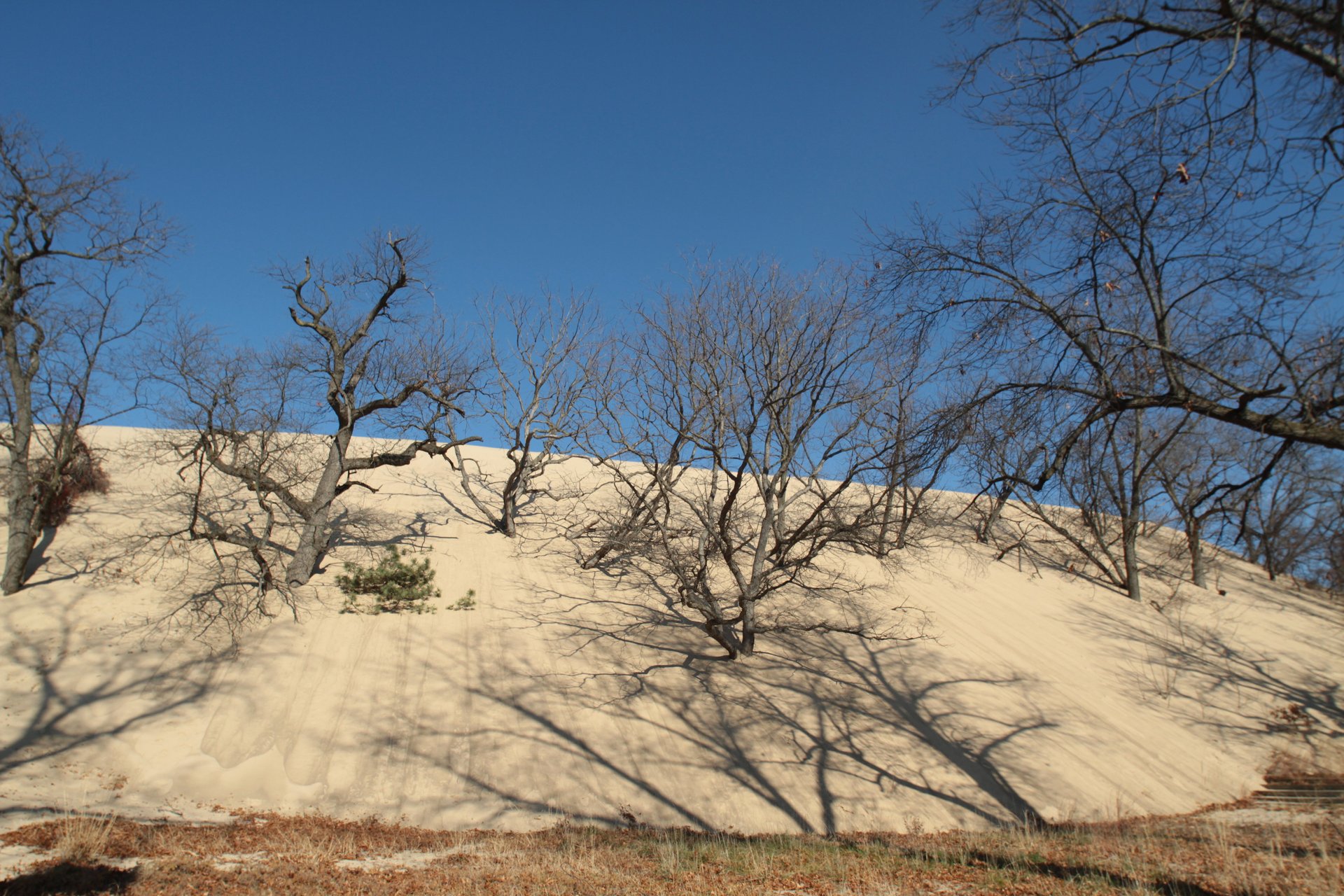 Stretching along 15 mi (24 km) of the southern bank of Lake Michigan, the Indiana Dunes National Park was recently named one of the ten Best State Parks in the nation by USA Today. This magical place offers incredible visitor experiences and the fantastic diversity of habitats. Beyond the stunning sandy beaches, explore quiet woods, rugged dunes, and tranquil bogs along 50 mi (80 km) of hiking trails. Indiana Dunes State Park is a world-class place for birders and heaven for plant lovers. Its 1,100 native plant species make this 15,000-ac (6,070-ha) park among the most biologically rich.
This park's uniqueness is the result of natural processes that are not duplicated on this level anywhere else on this planet. Nowhere else you will meet a 300 mi (483 km) long lake taking glacial sand from its west and east sides, then, under the power of waves rivaling the ocean and strong north winds, depositing that sand in 250-ft (76-m) high dunes. As a result—a unique series of long dunes separated by swamps.
Situated at the southern tip of Lake Michigan, Indiana Dunes enjoy four distinct seasons of weather. Summer weather is perfect for spending a day on one of the endless beaches and watching unbelievable sunsets. Camping and fishing are prevalent ways to relax at the dunes during summertime. Strolling along the shoreline can be amazing during cooler fall with your jumper on. Winter in the park offers fantastic snowy landscapes, and spring with its warm breezes returns the full force of blooming wildflowers to the Dunes.
The major part of the facilities of Indiana Dunes National Park can be accessed off U.S. Highway 12. As you travel on nearby highways, expect the large brown signs. They will direct you to different areas within the park.
Even though the park is open all year, Dunewood Campground, located near Beverly Shores, at U.S. 12 and Broadway, is open April through October. On the other hand, admission to the park is free from November through mid-April.
Find hotels and airbnbs near Indiana Dunes National Park (Map)