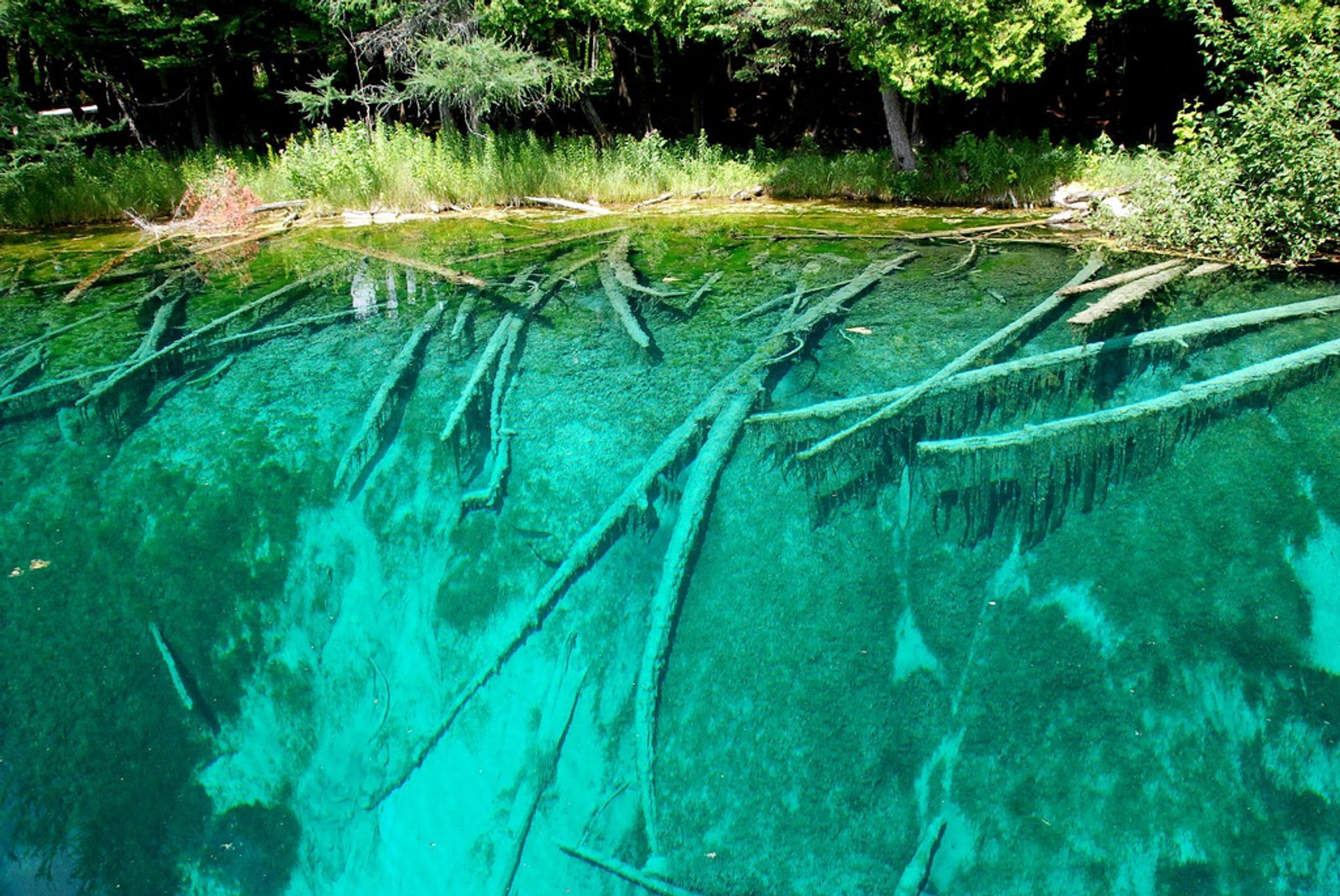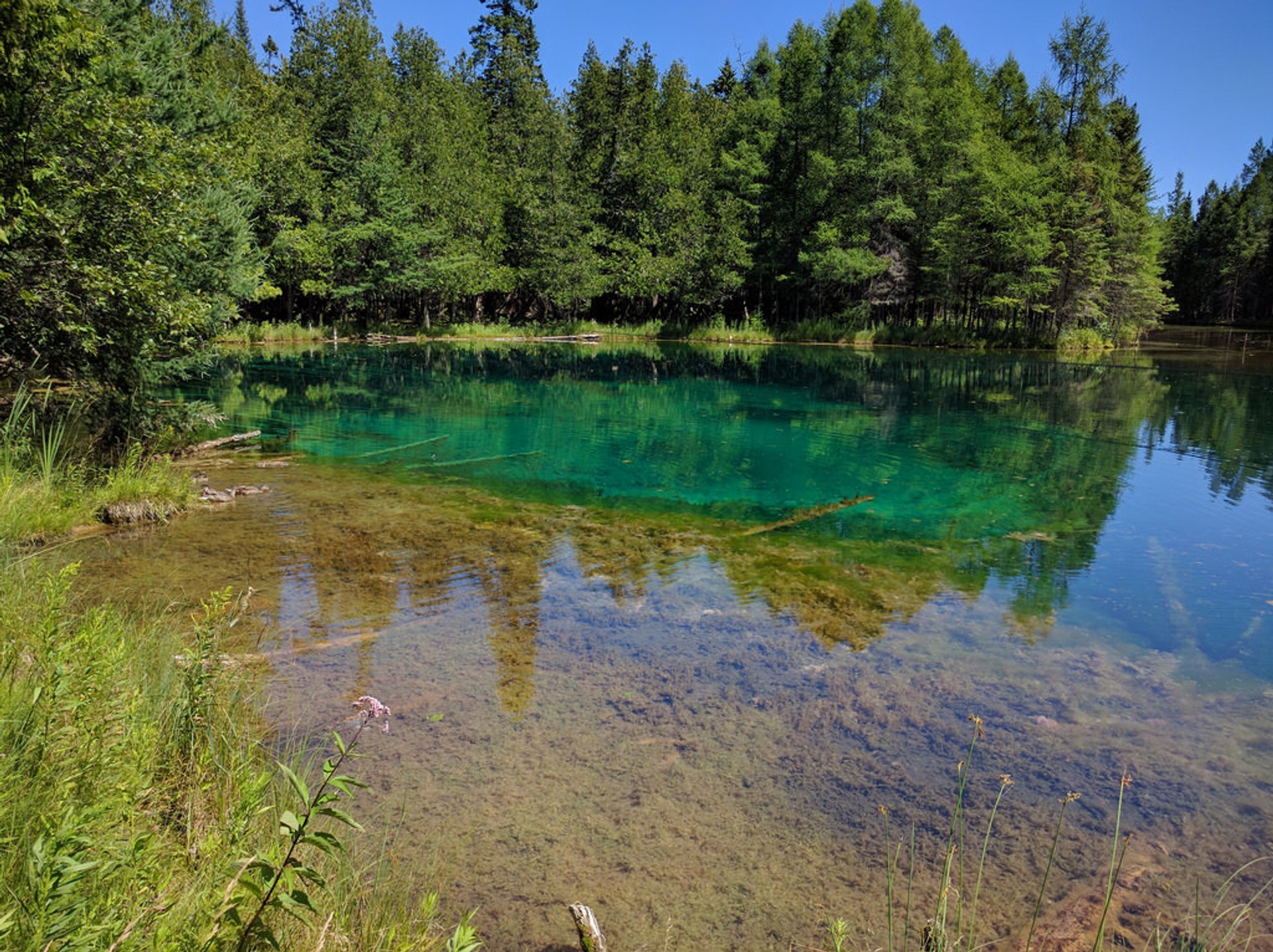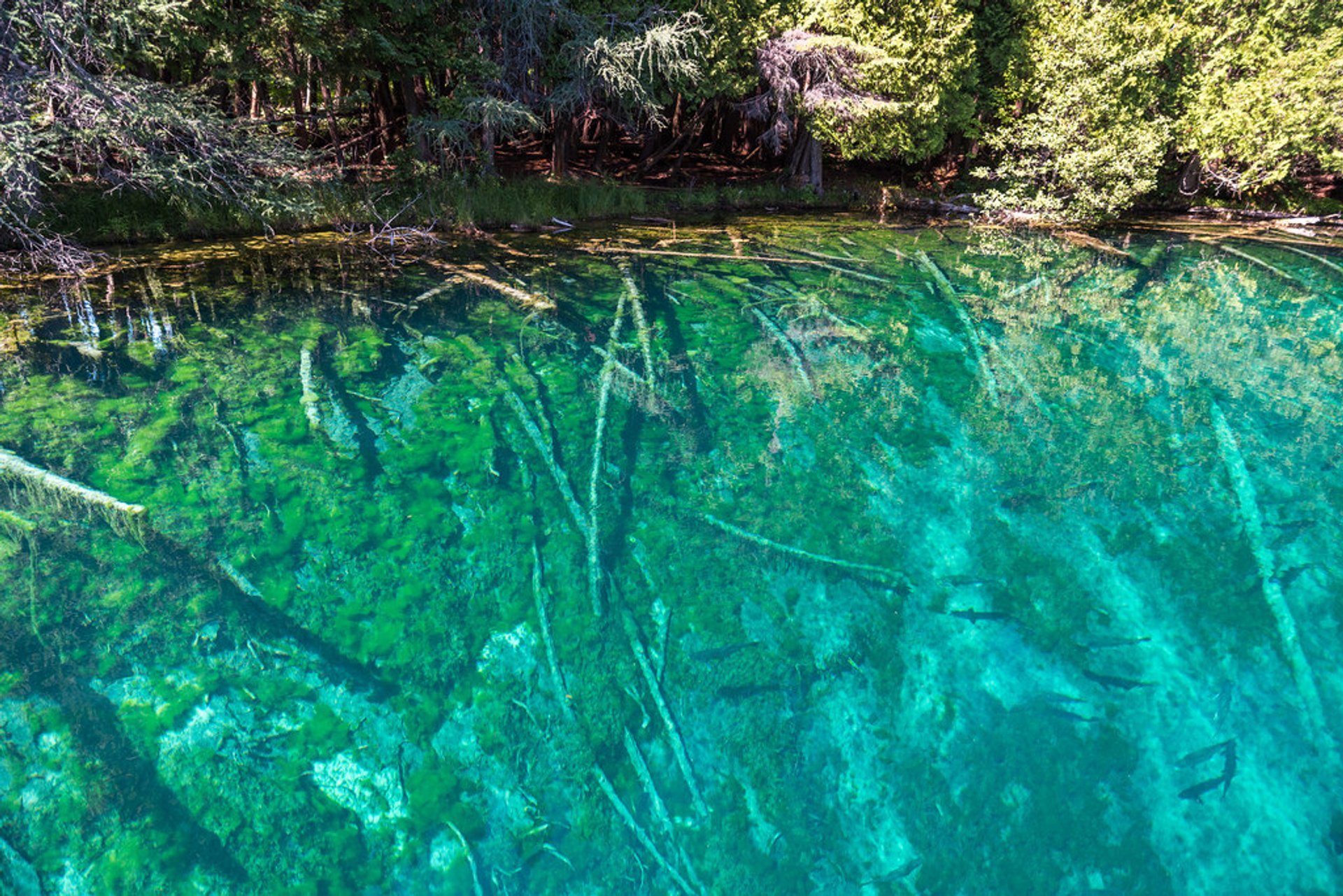 Kitch-iti-kipi, Richardsons Mill, Manistique, Michigan
©
Patrick (aka WVJazzman)
See accommodations nearby
Kitch-iti-kipi means big cold water, but the original Native American name of this spring was the "Mirror of Heaven". The spring is located northwest of Manistique about 10 km(6ml) west on US Highway 2 and 19 km (12 ml) north on M-149 in Thompson Township. A big oval pool 91 m × 53 m (300 x 175 feet) is located on the grounds of the Palms Book State Park.
The stream flows 630 litres per second (10,000 gallons per minute) of water throughout the year with a temperature of 7 °C (45 °F). It is still not known for sure where the huge amount of water that fills the lake is coming from. By an underground stream, Kitch-iti-kipi is connected to a nearby Indian Lake.
The pool with the emerald green bottom is surrounded by ancient tree trunks with mineral encrustments. Transparent water is full of trout, brown trout and brook trout.
A floating observation raft takes visitors to some of the most scenic points to view the water. It's best to visit Kitch-iti-kipi during a warmer time of the year. The season runs spring through autumn.
Find hotels and airbnbs near Kitch-Iti-Kipi (The Big Spring) (Map)