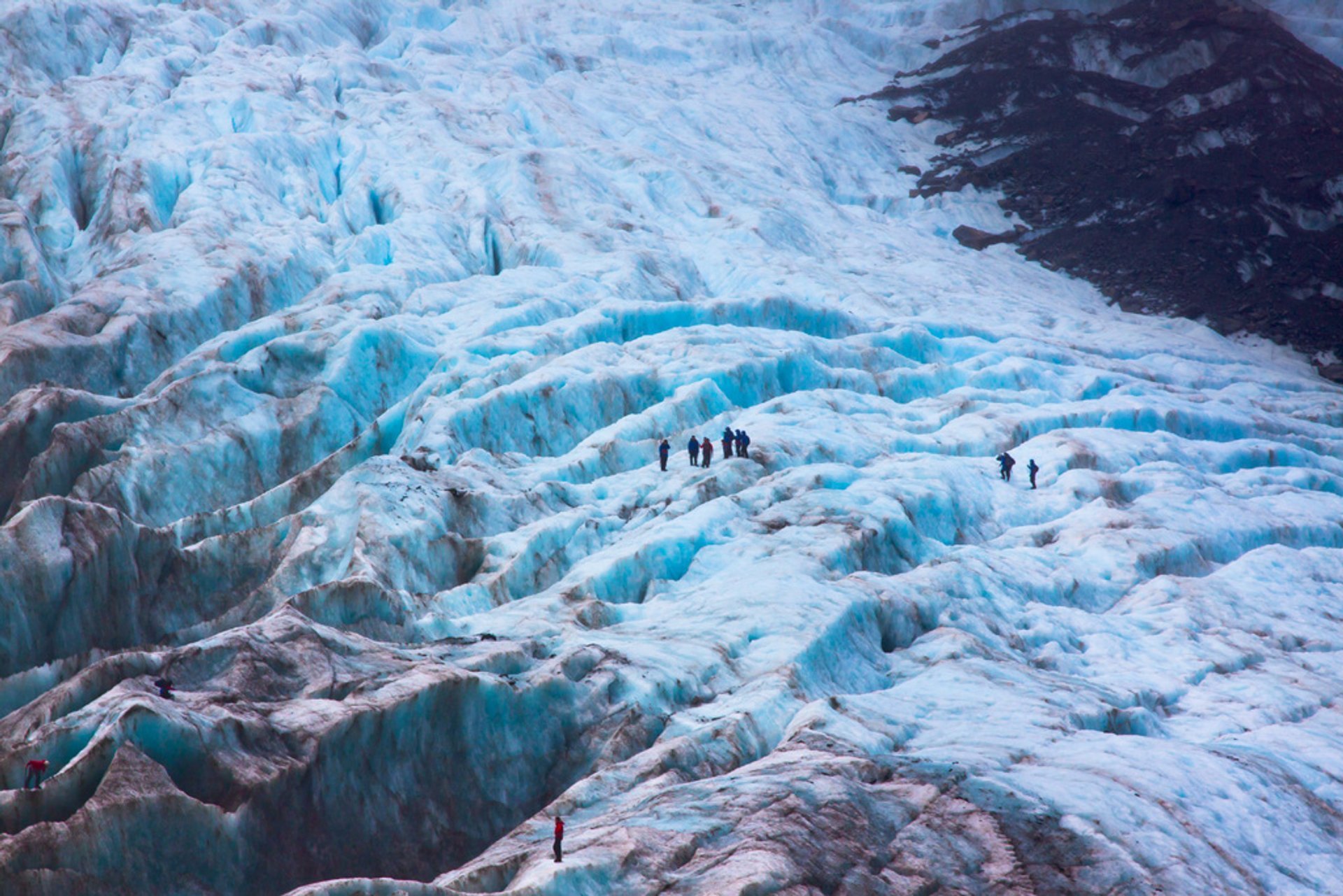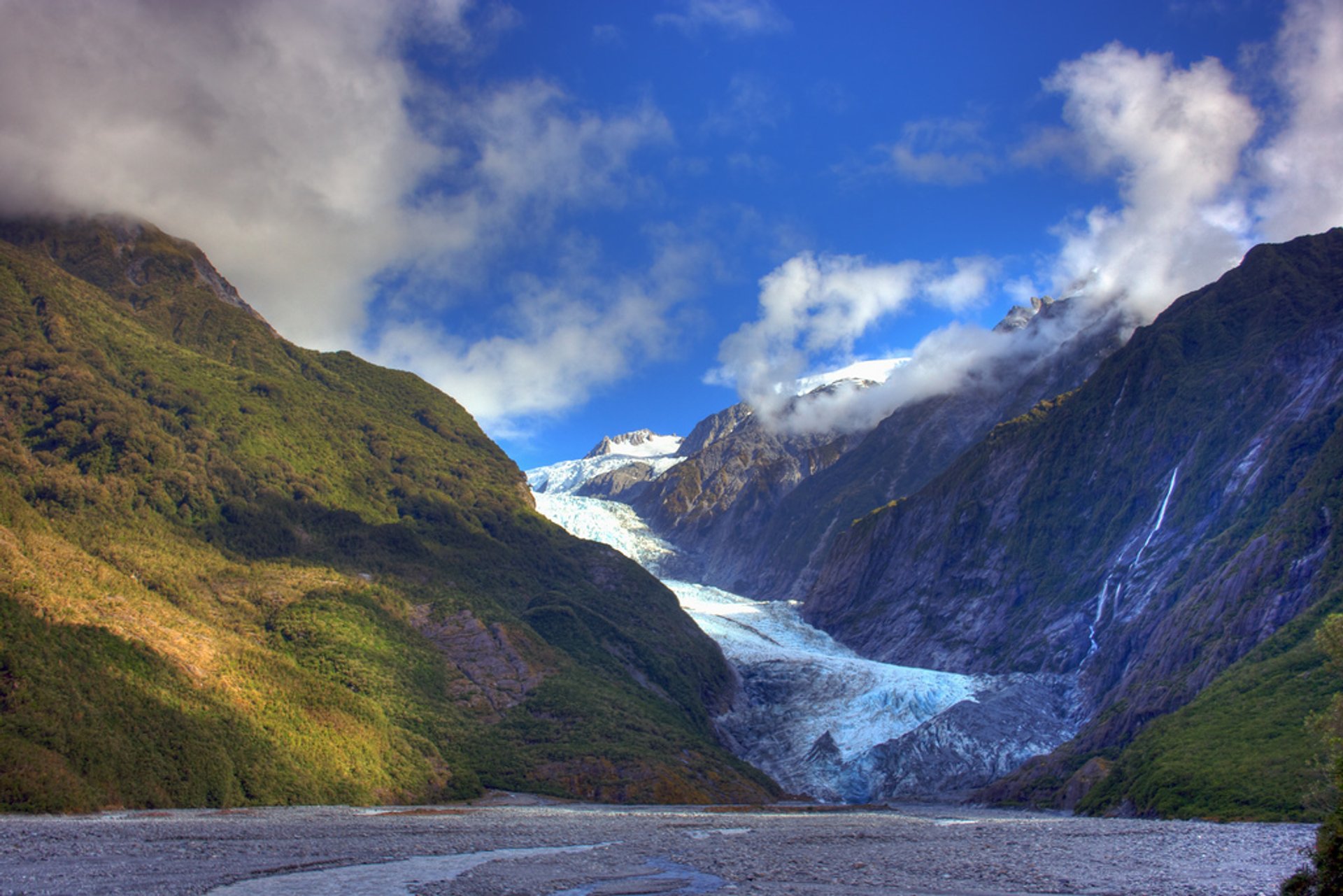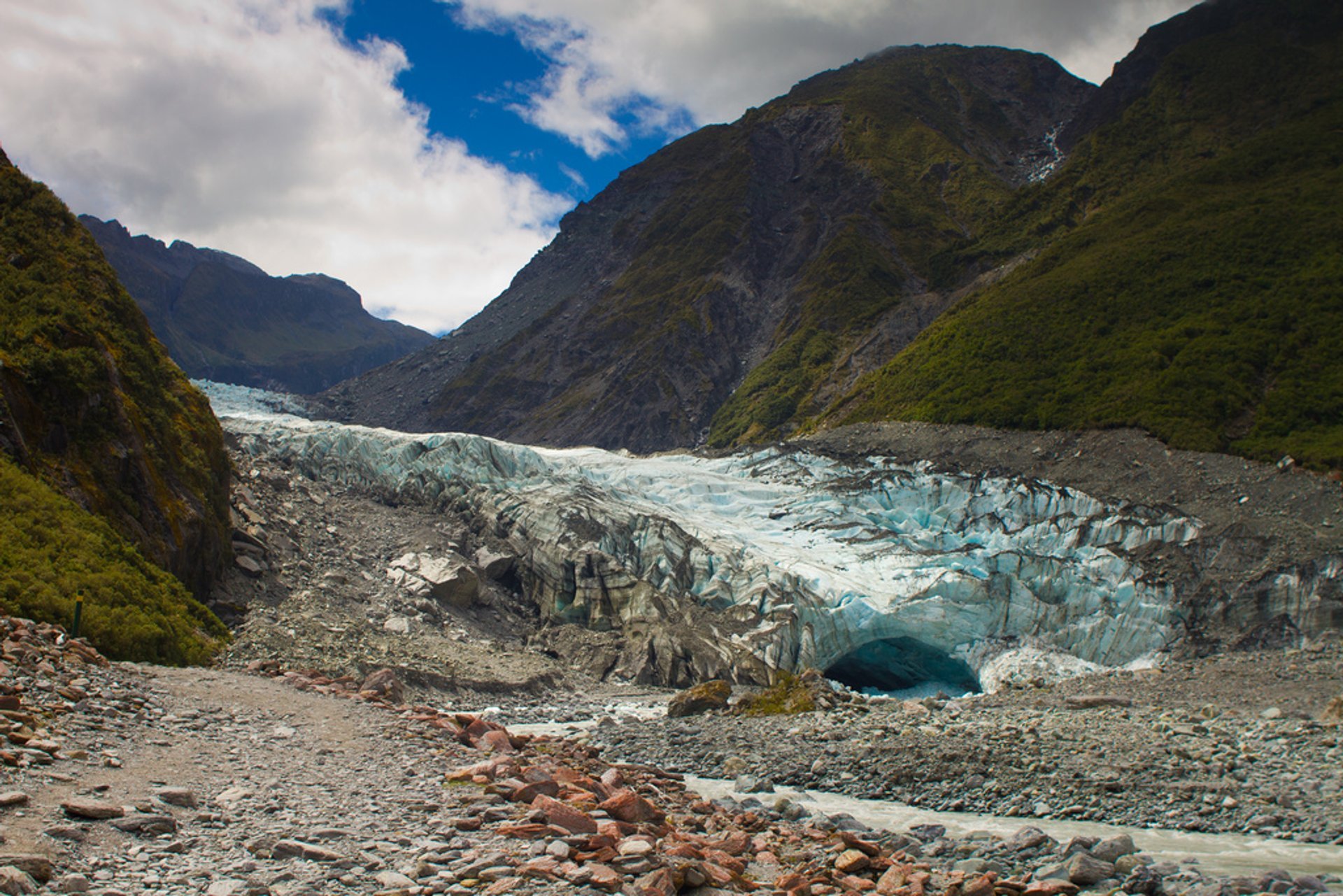 Have you ever thought what it is like to stroll along the icy tubes? Imagine that thick layers of blue ice are under your feet, on the right and on the left and above your head, just everywhere! It might become the reality if you visit New Zealand's glaciers located in Westland Tai Poutini National Park.
Franz Joseph Glacier is 12 kilometres long, du​ring high season it has over 2500 visitors per day.
Another accessible glacier is Fox Glacier which is 13 kilometres long and it is visited by a thousand tourists daily.
The best season to hike through New Zealand's glaciers is winter when the rainy weather is less frequent than in the rest of the year, and hence the icy surface is less slippery. Besides, the glaciers look more icy and spectacular in winter surroundings.
Find hotels and airbnbs near Hiking through the Glaciers​ (Map)