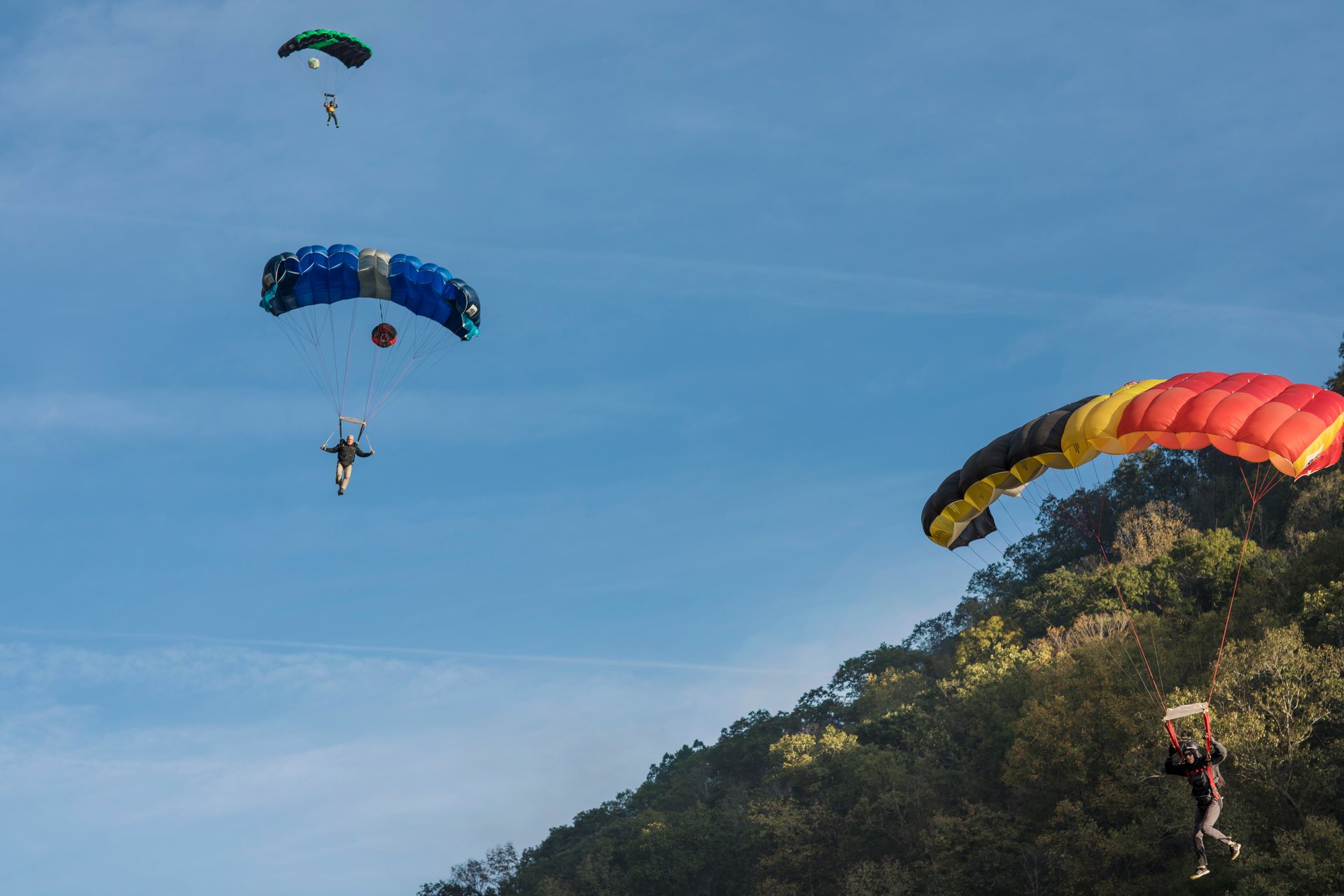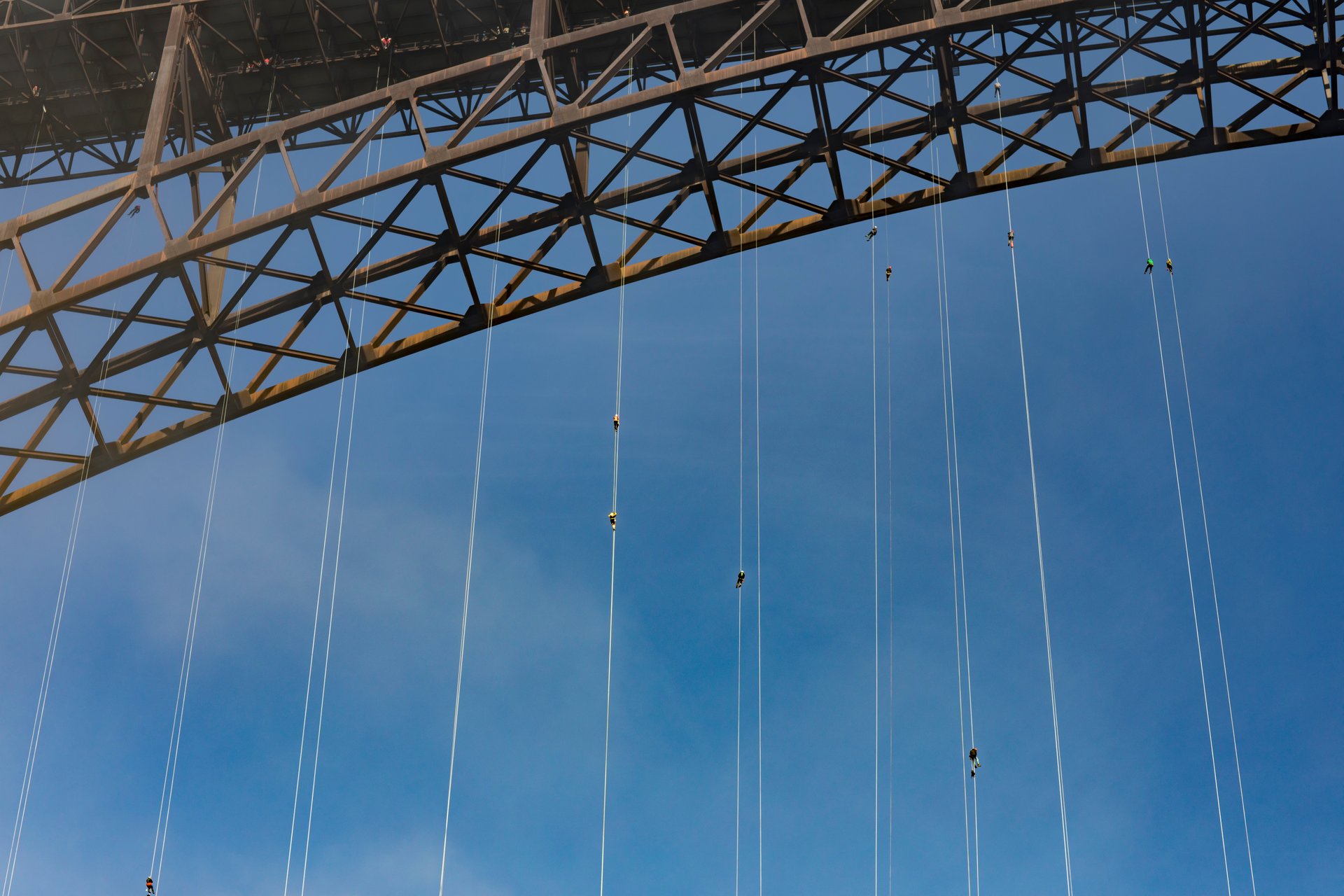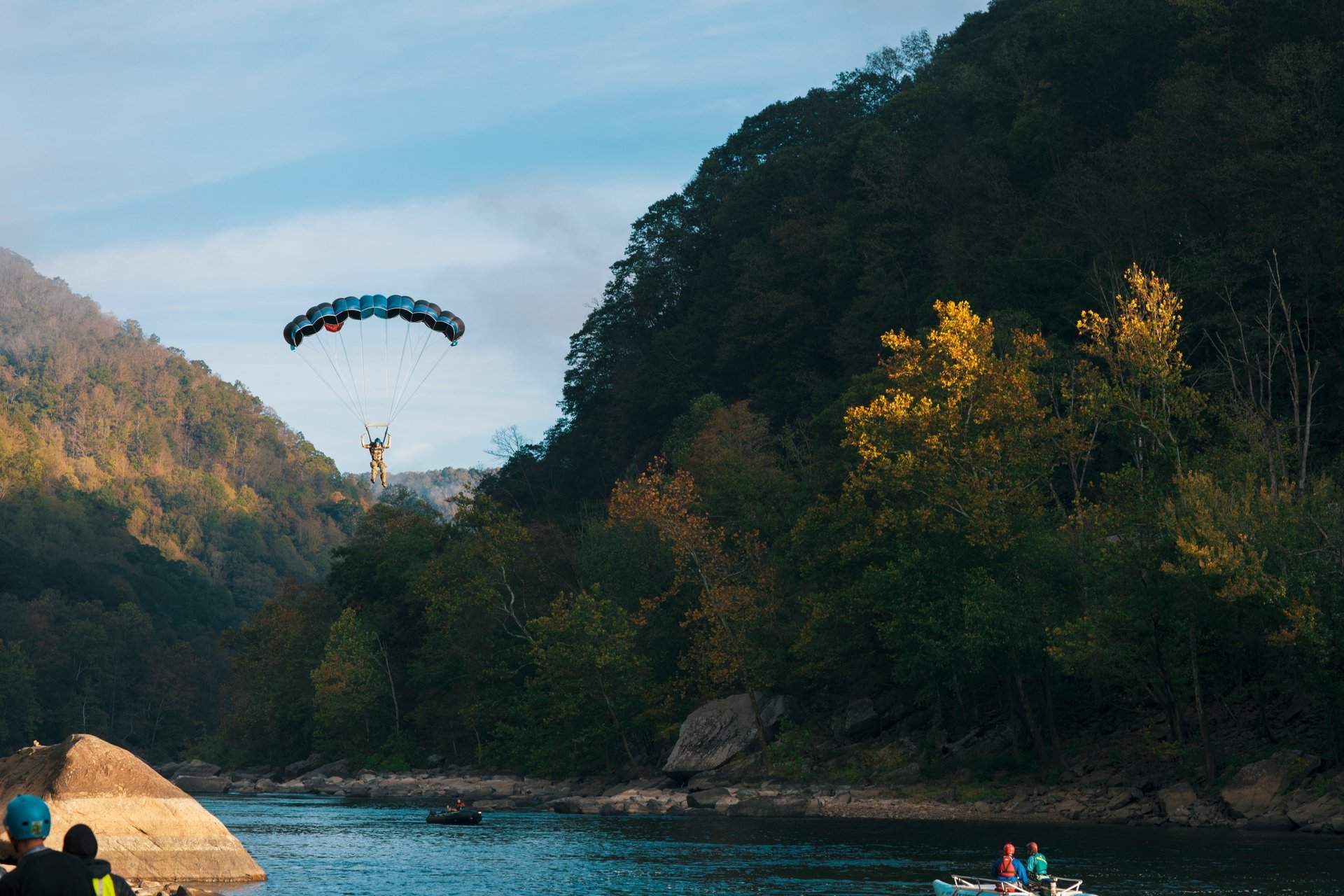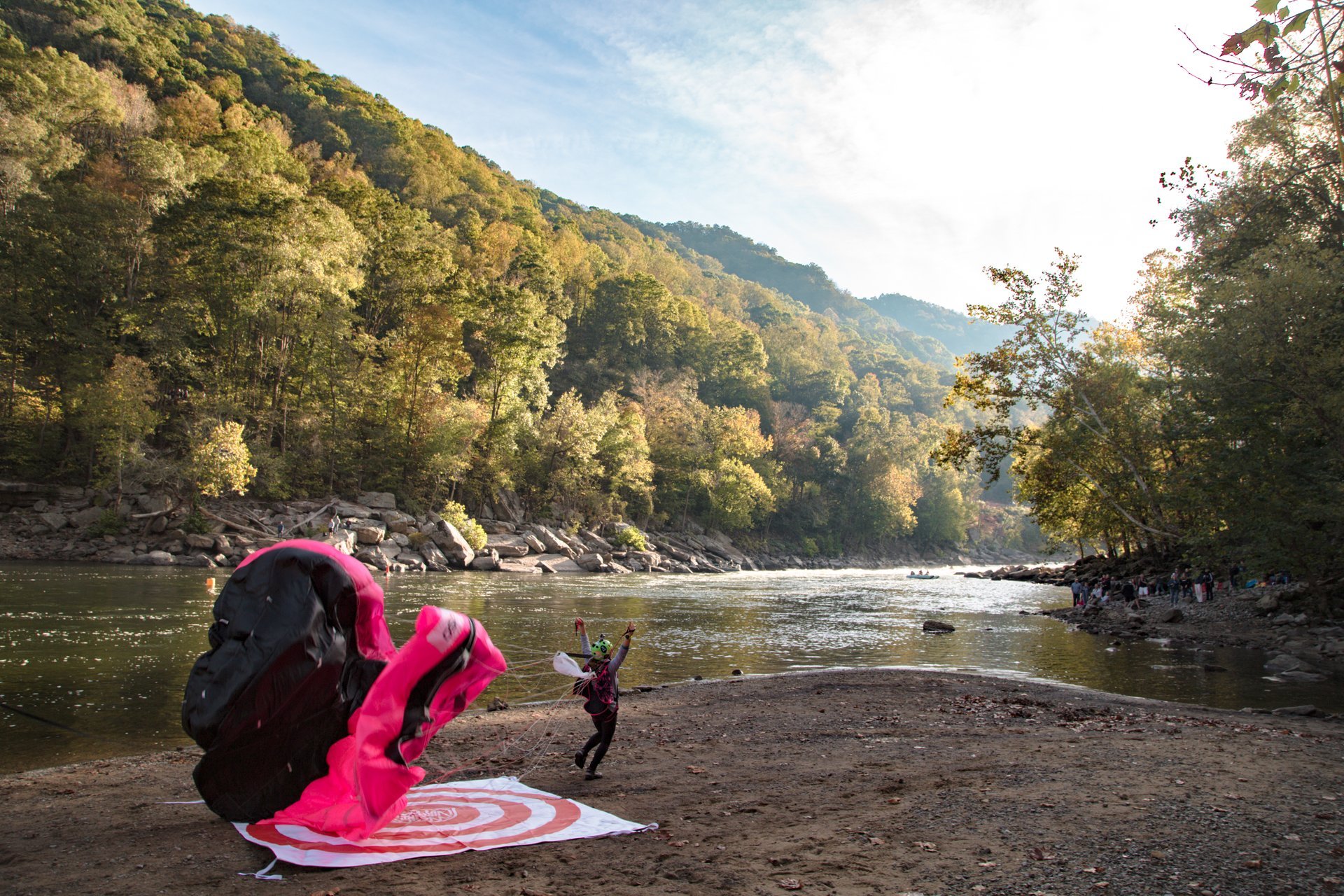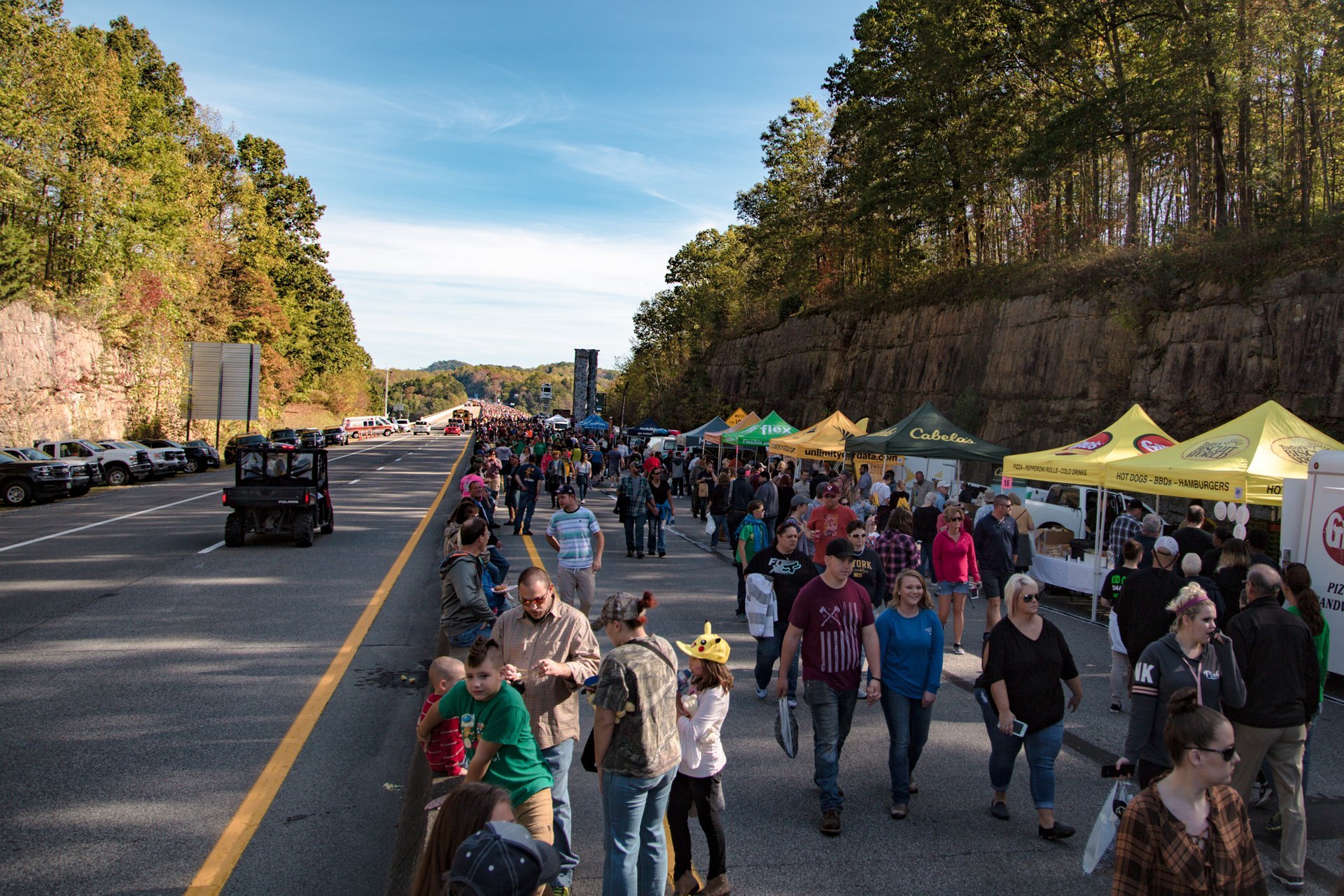 Every fall, thousands of adrenaline-seekers gather near Fayetteville, Fayette County, West Virginia, for Bridge Day. The one-day festival is annually held on the third Saturday of October and is dedicated to the New River Gorge Bridge completion in Fayetteville in 1977. About 100,000 attendees visit the competitions and festivities on the bridge that is closed to traffic on this day.
The annual Bridge Day is always a spectacular show, as over 400 BASE jumpers leap over 800 feet into the gorge. The Bridge Day is the only day of the year when BASE jumps off the bridge are allowed. Participants are also permitted to rappel off the bottom of the bridge. Bungee jumping from the bridge was banned in 1993 after a few injuries. Sadly, this dangerous activity doesn't always end well. There have been three casualties involving BASE jumpers on the bridge—in 1983, 1987, and 2006.
The New River Gorge Bridge is 924 m (3030 ft) long, 267 m (876 ft) high, and 21 m (70 ft) wide. Its construction in the 1960s required 88 million lb (about 40,000 tonnes) of steel and cement. Since its opening, the bridge has become a symbol of West Virginia and a favourite spot for many extreme sports enthusiasts.
Find hotels and airbnbs near Bridge Day (Map)