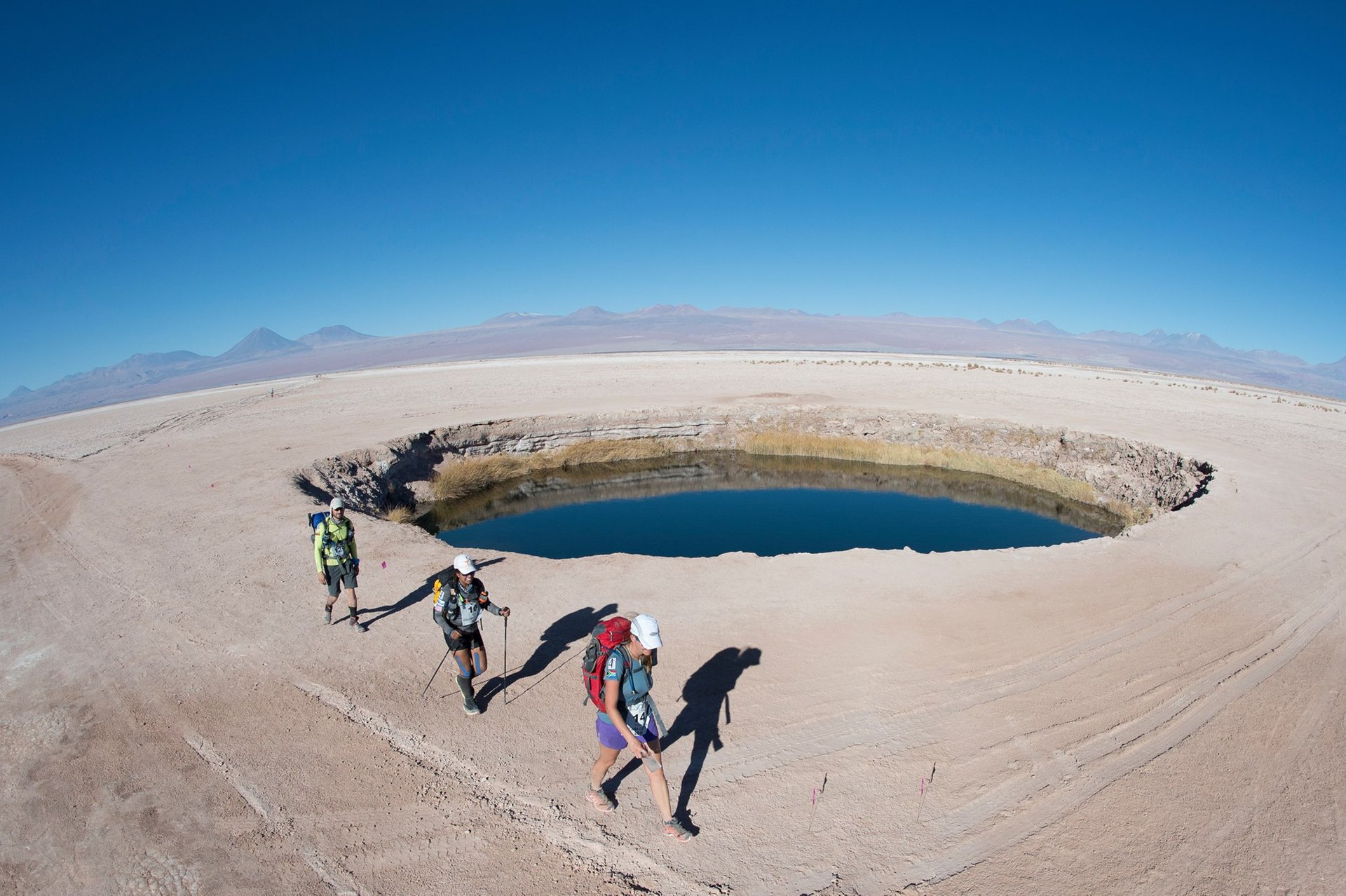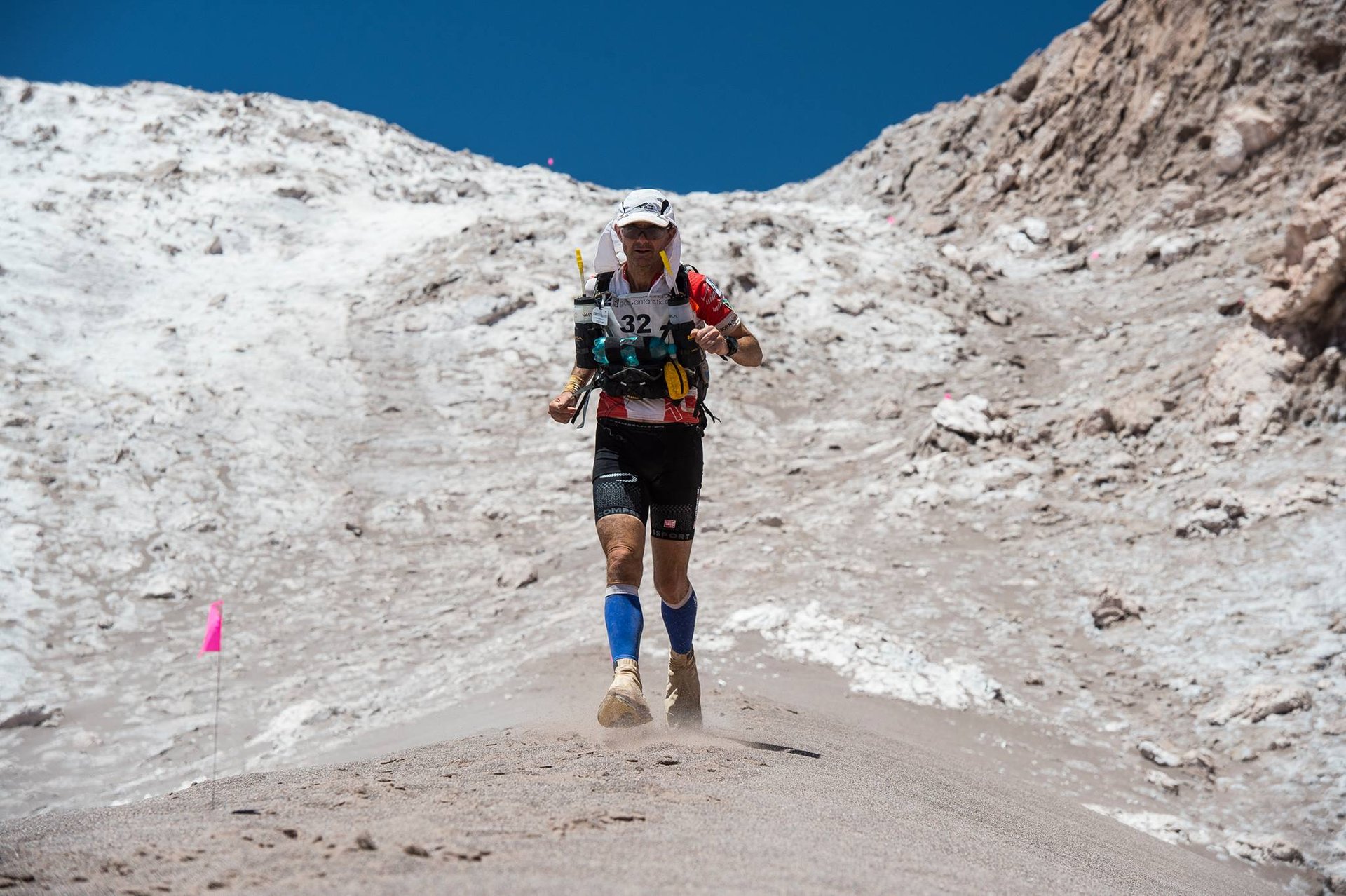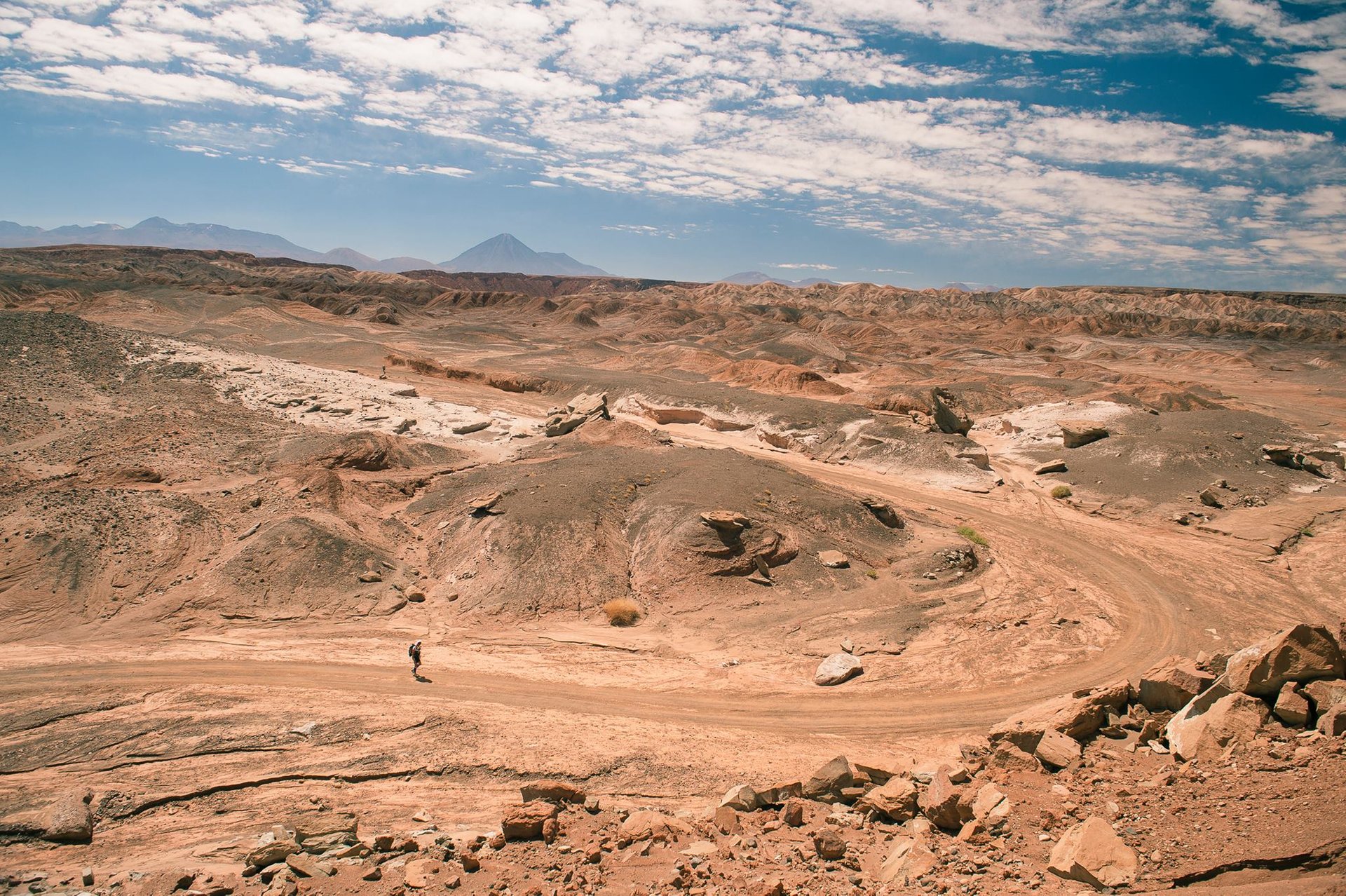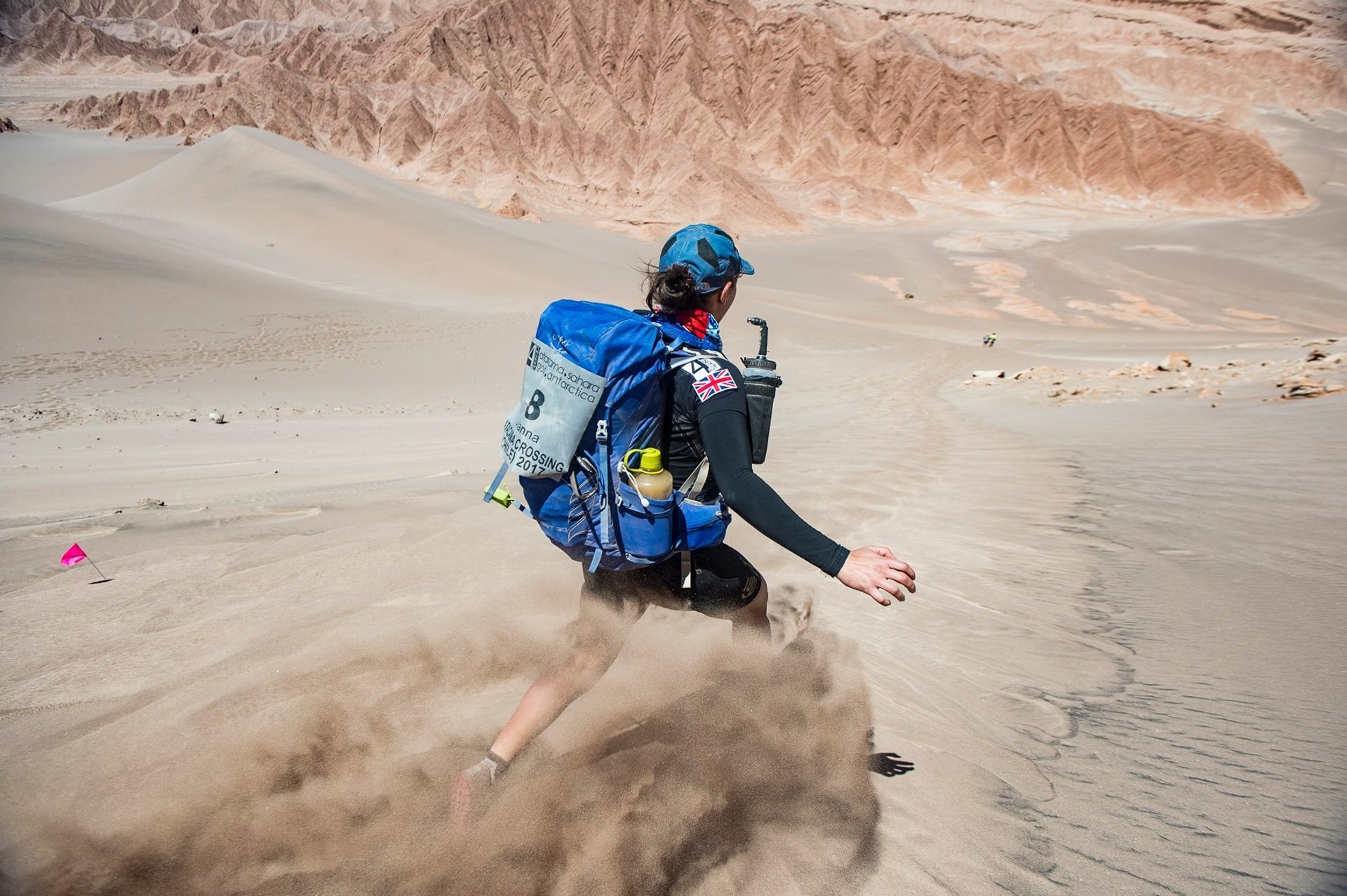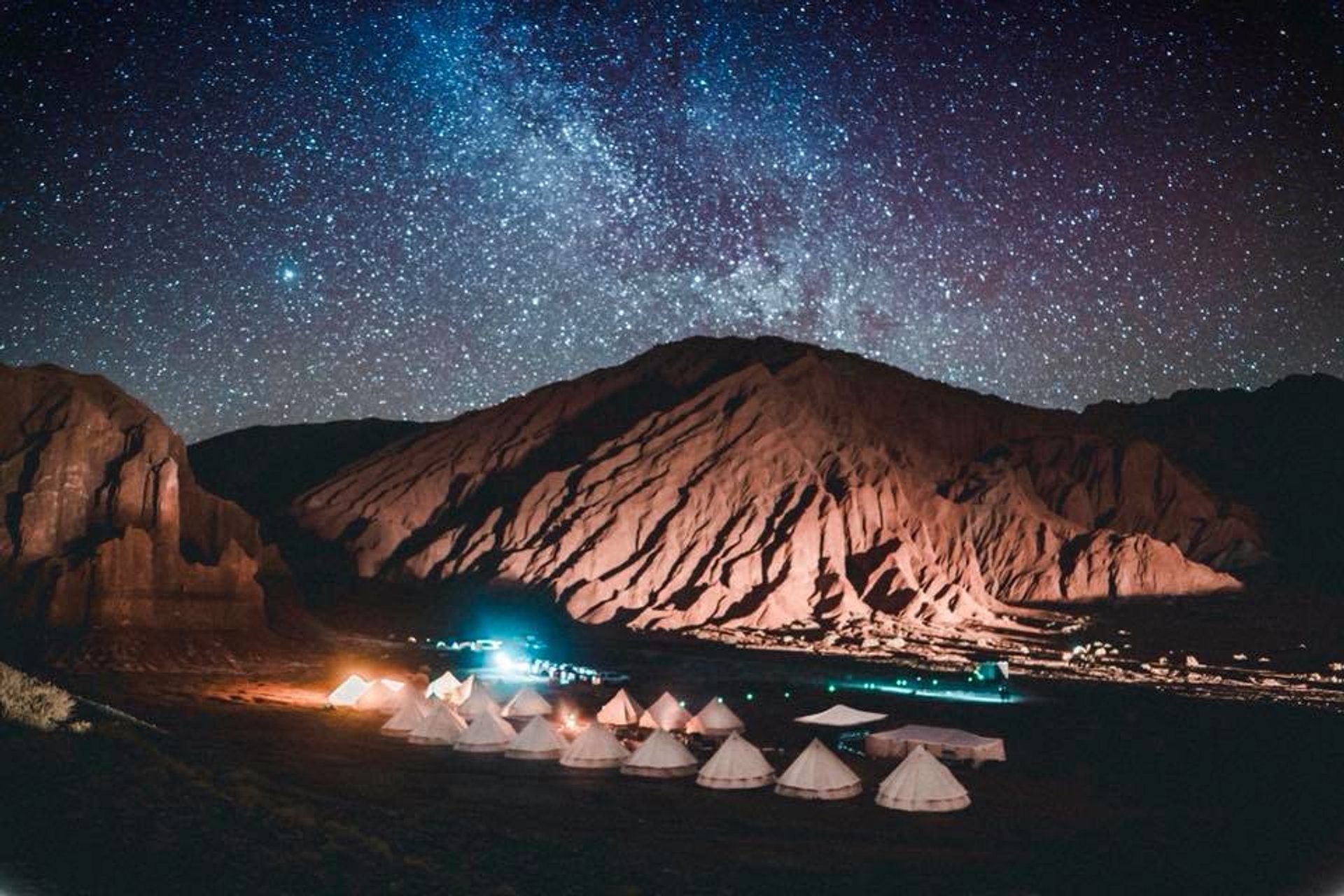 The Atacama Crossing is a 250 km (155 mi) six-stage foot race held in the Atacama desert in Chile. It is a self-supported ultramarathon which means that runners have to carry their clothes, equipment, medicine, and food supply for seven days. The organizers provide 10 liters of water per day and the tents for overnight rest. The race consists of six stages: in four days runners have to make almost four marathons, then cover 74 km in one day, have one rest day and complete a final stage of 11 km on the last day finishing in the ancient town of San Pedro de Atacama.
The Atacama Crossing race is part of the 4 Deserts races and is also organized by RacingThePlanet. Other races are Gobi March in Mongolia, Namib Race in Namibia, and the Last Desert in Antarctica. The Atacama Crossing has the reputation of the hardest one. During the day the temperature in the desert reaches 46 °C (115 °F). In the night it drops to 6 °C (3 °F).
The course starts at 3,200 meters (10,500 feet) in the Arcoiris Valley (Rainbow Valley), then goes down through six stages and ends in San Pedro de Atacama at 2,400 meters (7,875 feet). There are 1,683 meters (5,521 feet) of elevation gain and 2,508 meters (8,228 feet) of elevation loss over the seven-day race.
The Atacama Desert Crossing offers the most stunning views one can imagine. Beautiful sand dunes, still salt flats, and extraterrestrial terrain surrounded by snow-capped volcanoes. Runners traverse challenging salt flats (described as frozen broccoli) and dunes, La Valle de la Luna (Valley of the Moon), go through narrow canyons where they can touch both walls at once before arriving at Valle de la Muerte (Valley of Death). There will be river crossings, waist-high grass, Inca and Aymara ancient rock artifacts. and beautiful stars like you've never seen at night.
Find hotels and airbnbs near Atacama Crossing (Map)