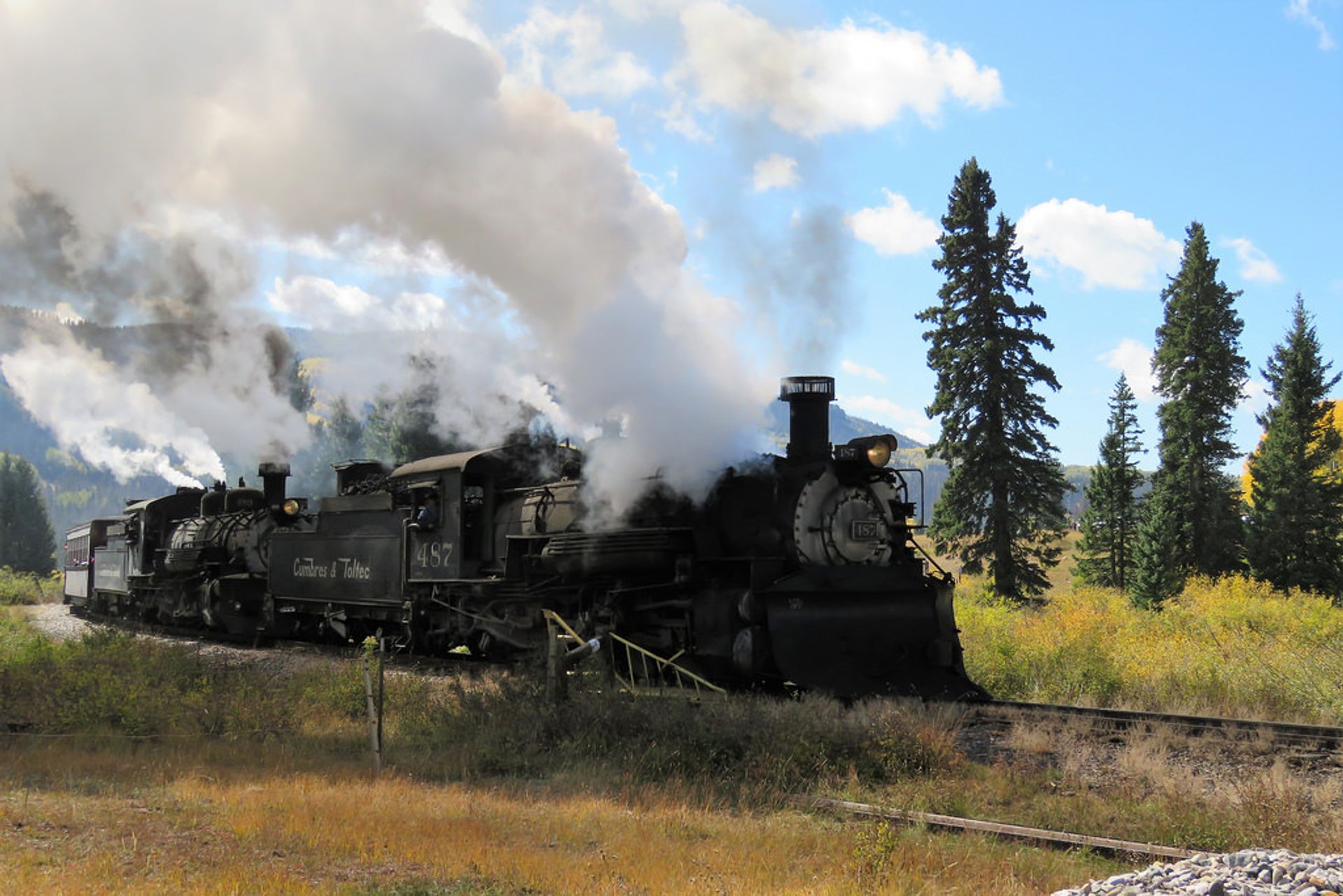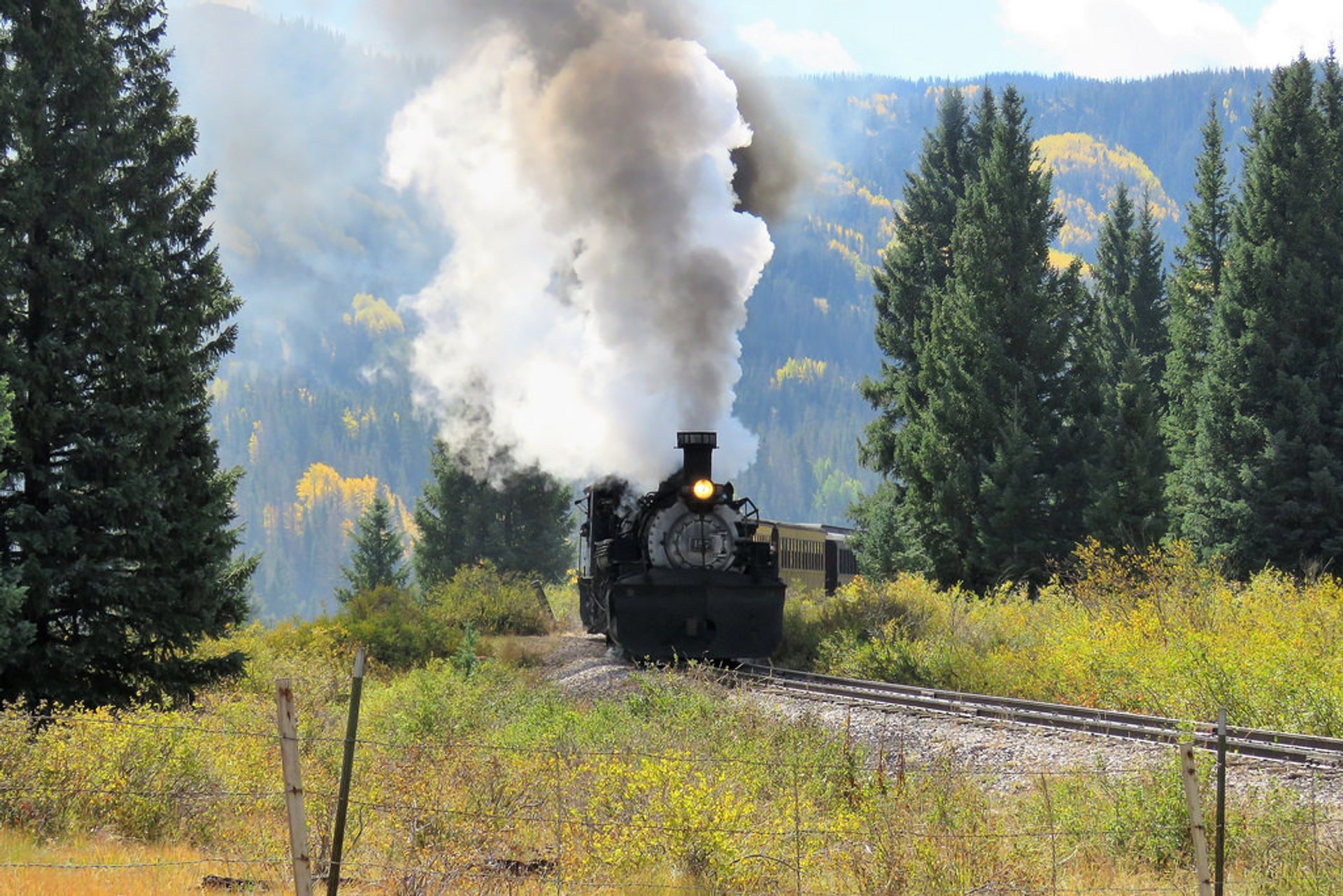 Every summer a coal-fired steam engine train makes daily excursions through high mountain canyons, scenic deserts, and green meadows on the border between Colorado and New Mexico. The trip covers 102 km (64 miles) of scenery, which can only be viewed on the railroad route.
The National Historic Landmark train strikes with its Victorian elegance and historical charm. It departs every day from Cumbres, New Mexico and Antonito, Colorado, from late May through late October. Thus you can observe either blooming fields or golden forests, depending on the season.
The Cumbres & Toltec Scenic Railroad was built in 1880 to get access to the silver mining areas of the San Juan mountains in southwestern Colorado. In 1970, the railroad was purchased by the states of Colorado and New Mexico, which recognized its potential to draw tourists to the area.
Find hotels and airbnbs near Cumbres & Toltec Scenic Railroad (Map)