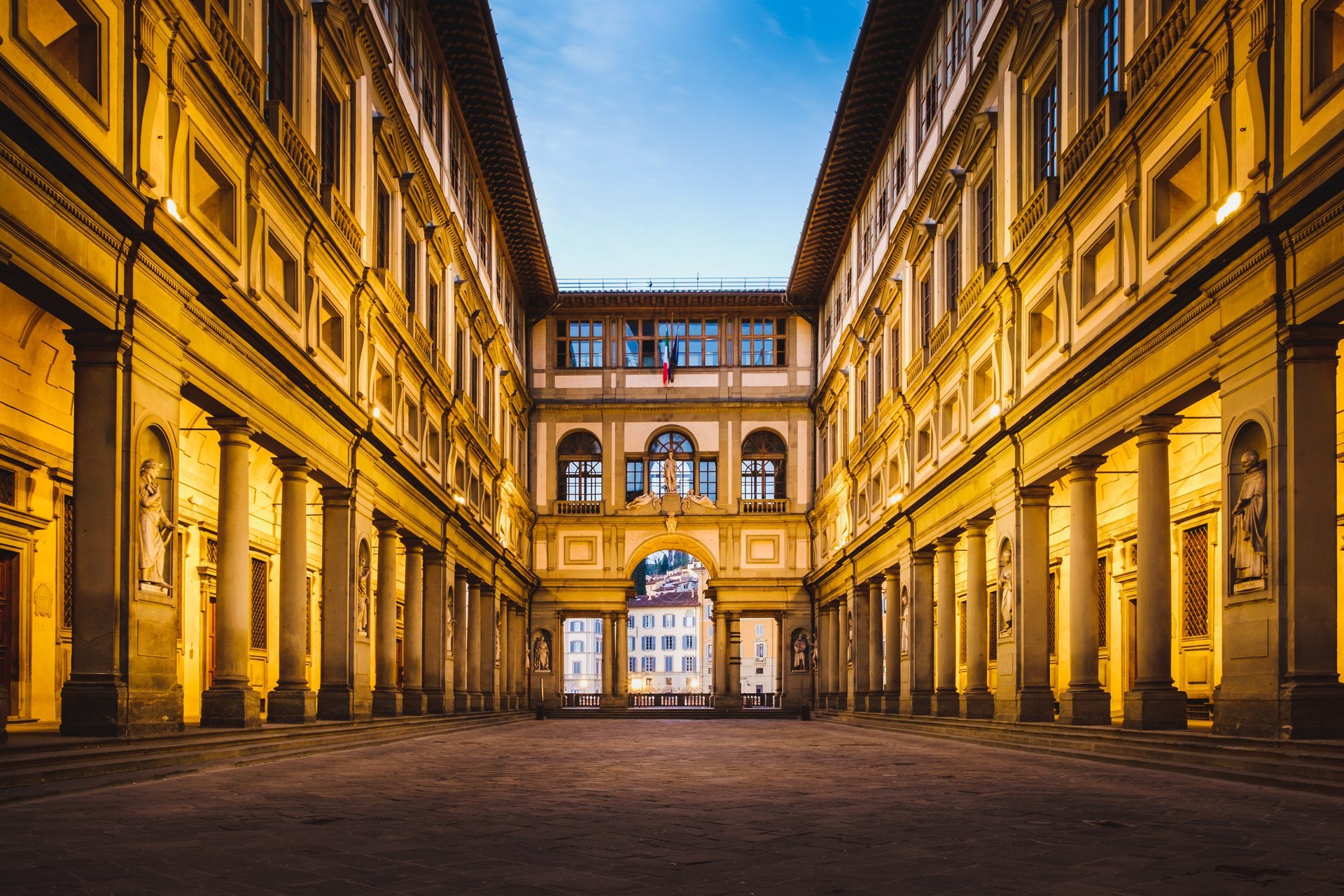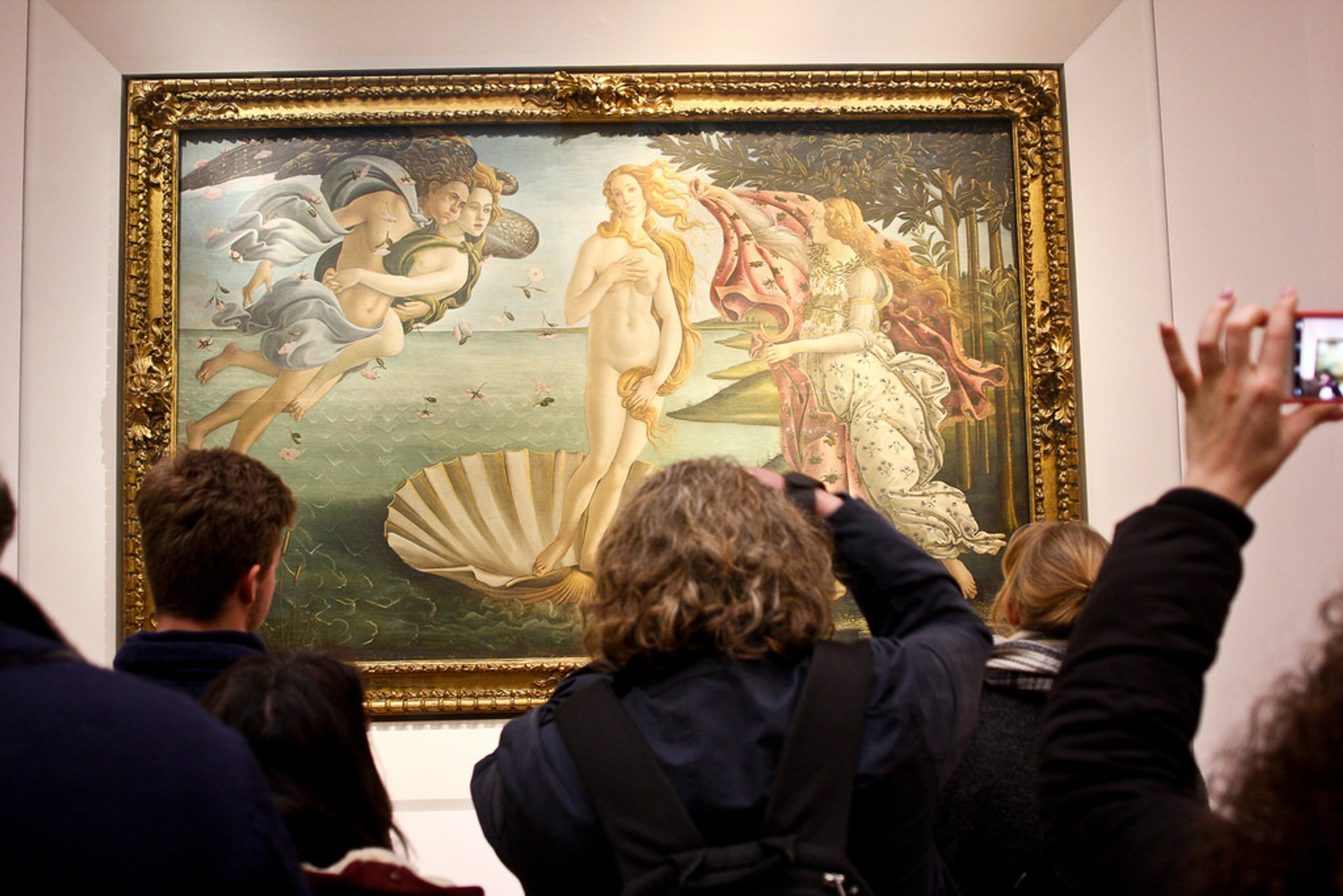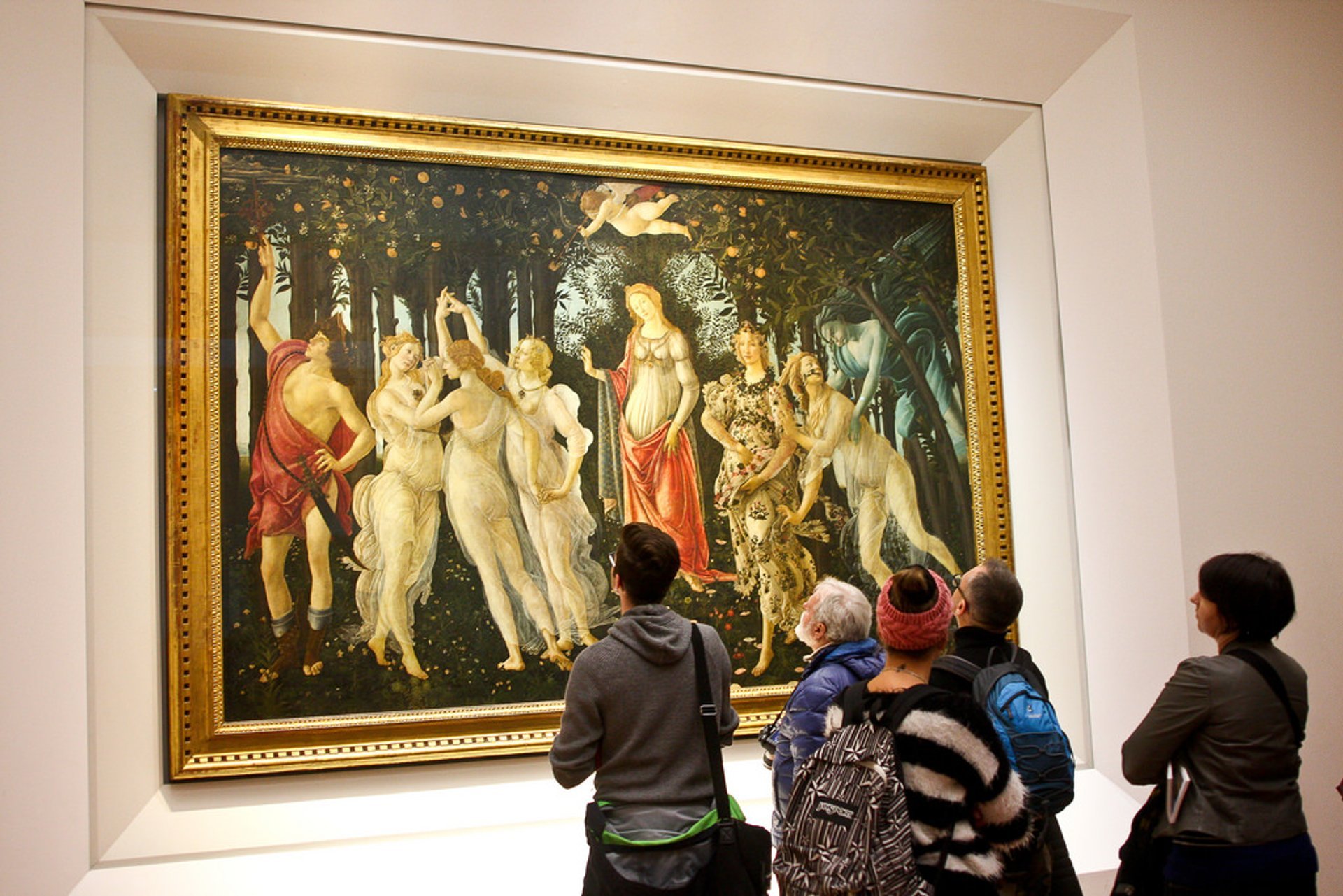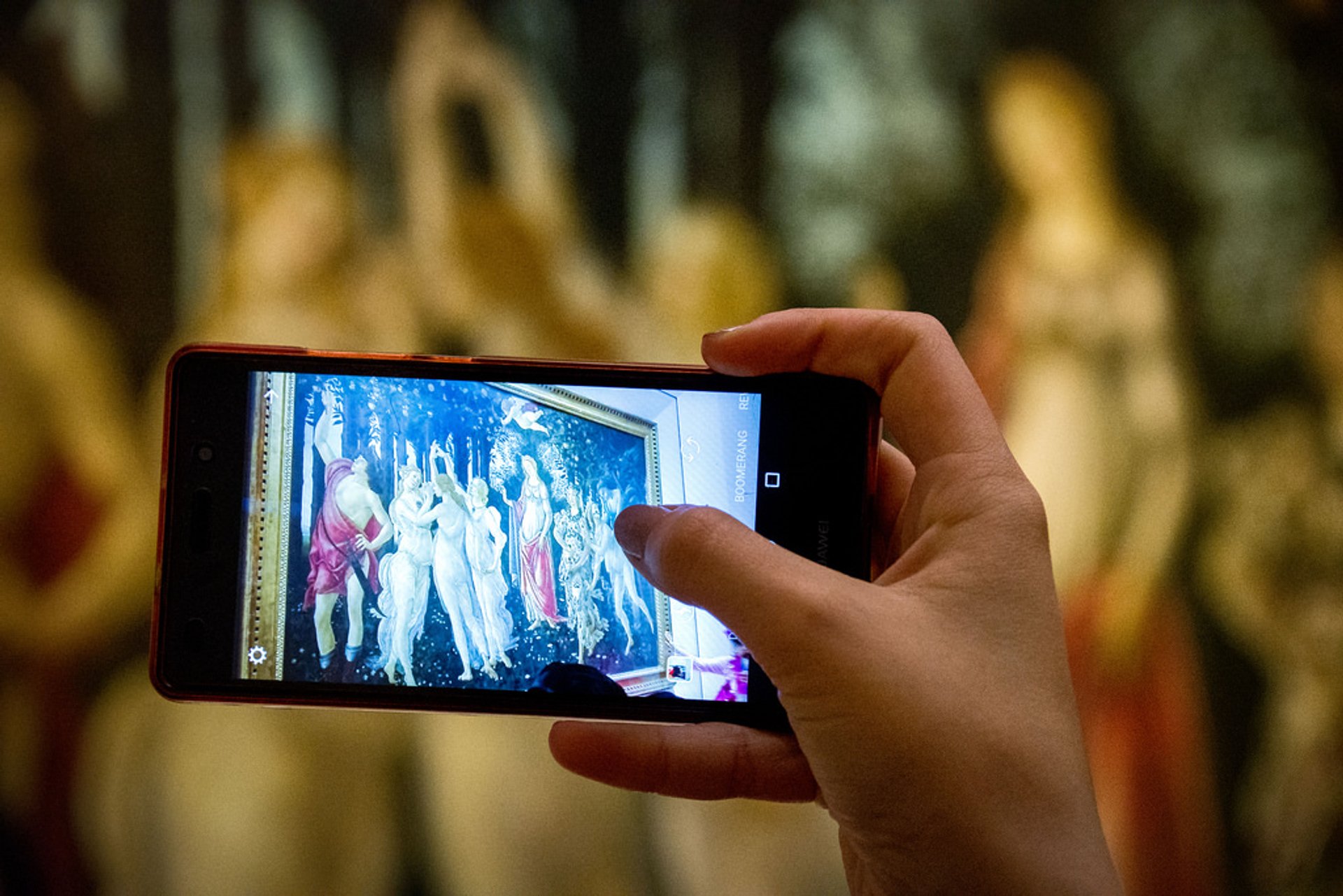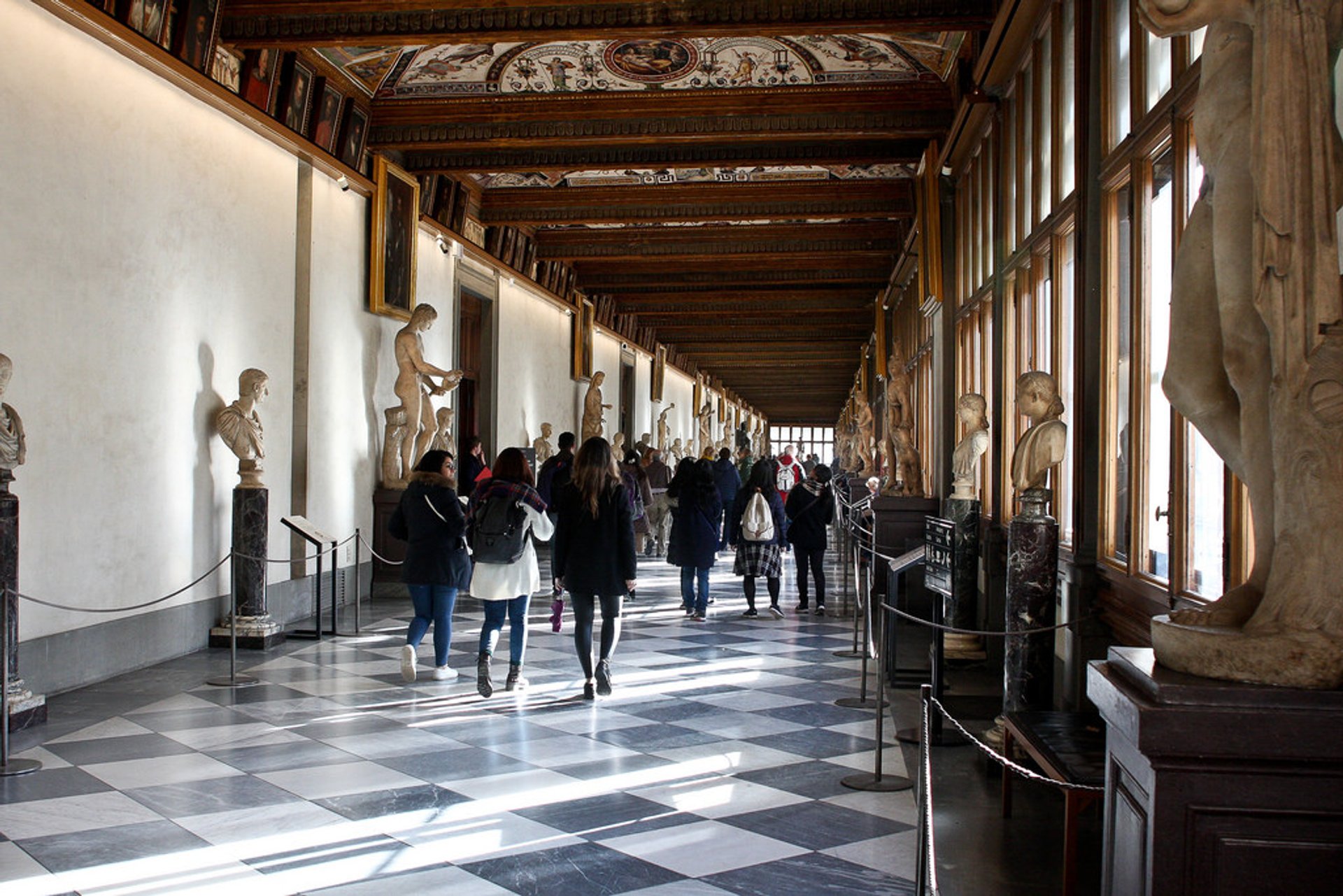 Florence is home to one of the world's finest art collection. The Uffizi Gallery houses the paintings of the masters of Italian Renaissance. You'll discover the works performed by the artists of all times. The most celebrated room in the gallery is the one dedicated to Sandro Botticelli. It is your chance to indulge in his world-famous masterpieces of "Primavera" and "The Birth of Venus." Other artists displayed in the Uffizi Gallery feature Da Vinci, Michelangelo, Giotto, Raffaello, Masaccio, Cimabue, and more remarkable talents.
Exploring such invaluable exhibits is somewhat inappropriate to hurry anywhere. Thus, we strongly recommend buying a timed entrance ticket which allows you not only to bypass the lines but also stay there as long as you need.
Uffizi Gallery is open daily from 08.15 am to 6.50 pm, excluding Mondays, New Year's Day, and Christmas Day. The best time to visit Uffizi Gallery is probably November and February when the gallery is less busy and entrance tickets are almost twice cheaper than during the high season from March through October. You can also save money visiting the Gallery on the first Sunday of the month when they offer a free entry, but you will need to queue at the ticket office as on this day it's not possible to book tickets in advance. To skip the line, smart travellers book tickets online.
Find hotels and airbnbs near Uffizi Gallery (Map)