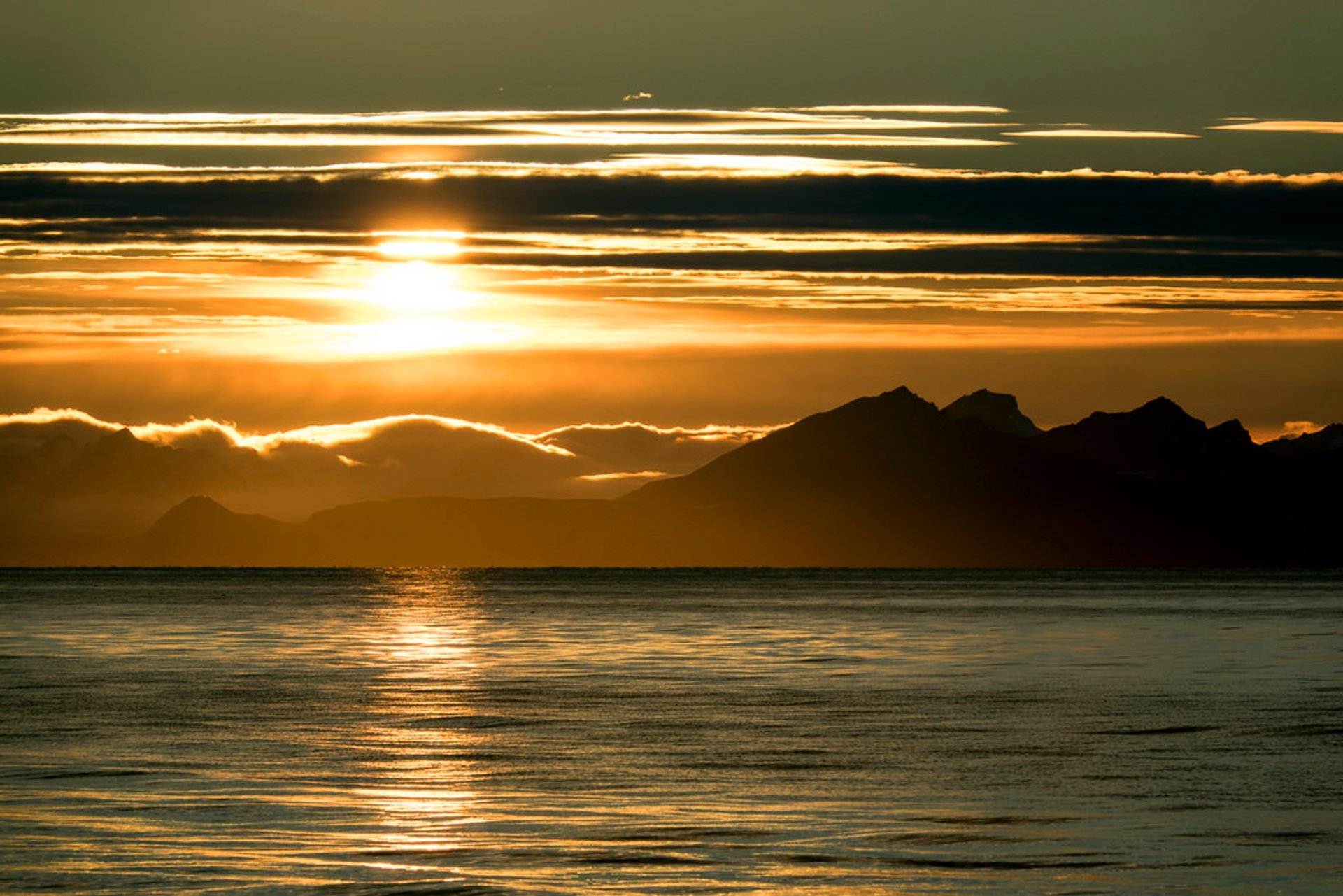 The natural phenomenon of the midnight sun involves the sun shining non-stop night and day. This means weeks and months of warming, vivifying and excellent light. Most people don't believe in such a miracle until they see it. The number of days of midnight sun depends directly on how far north of the Arctic Circle you get as the sun on the northern part is always higher. This is why it is visible from almost anywhere at this point.
Svalbard usually welcomes the midnight sun from approximately late April to late August, namely from April 19 to August 23. But at many extreme sites, the sun can be continuously visible for up to six months. The North Pole has midnight sun from late March to late September.
Ask the locals about places with the most beautiful views and stay outside in the evenings because you never know when the sun will make its way out through the clouds.
Find hotels and airbnbs near Midnight Sun (Map)