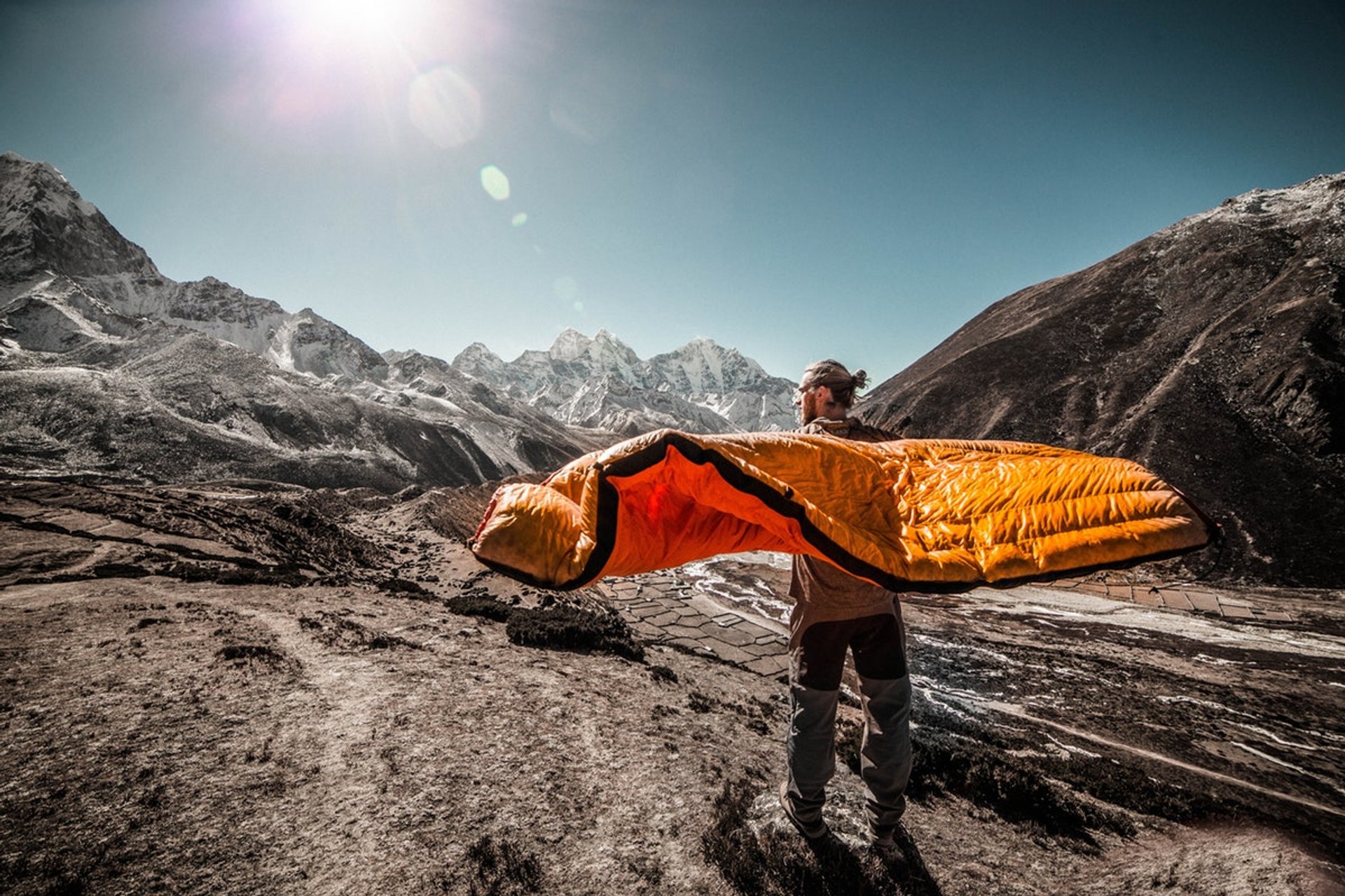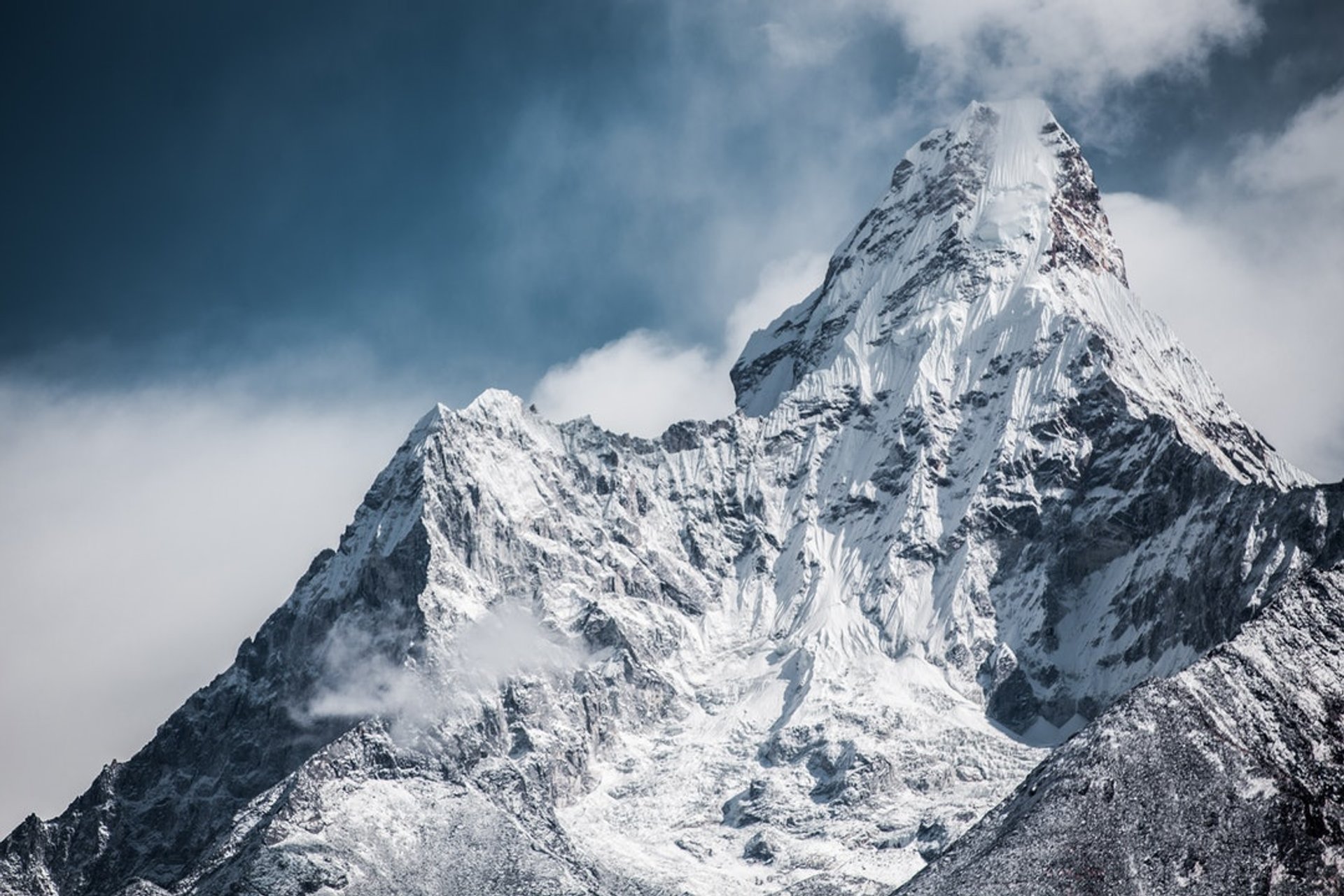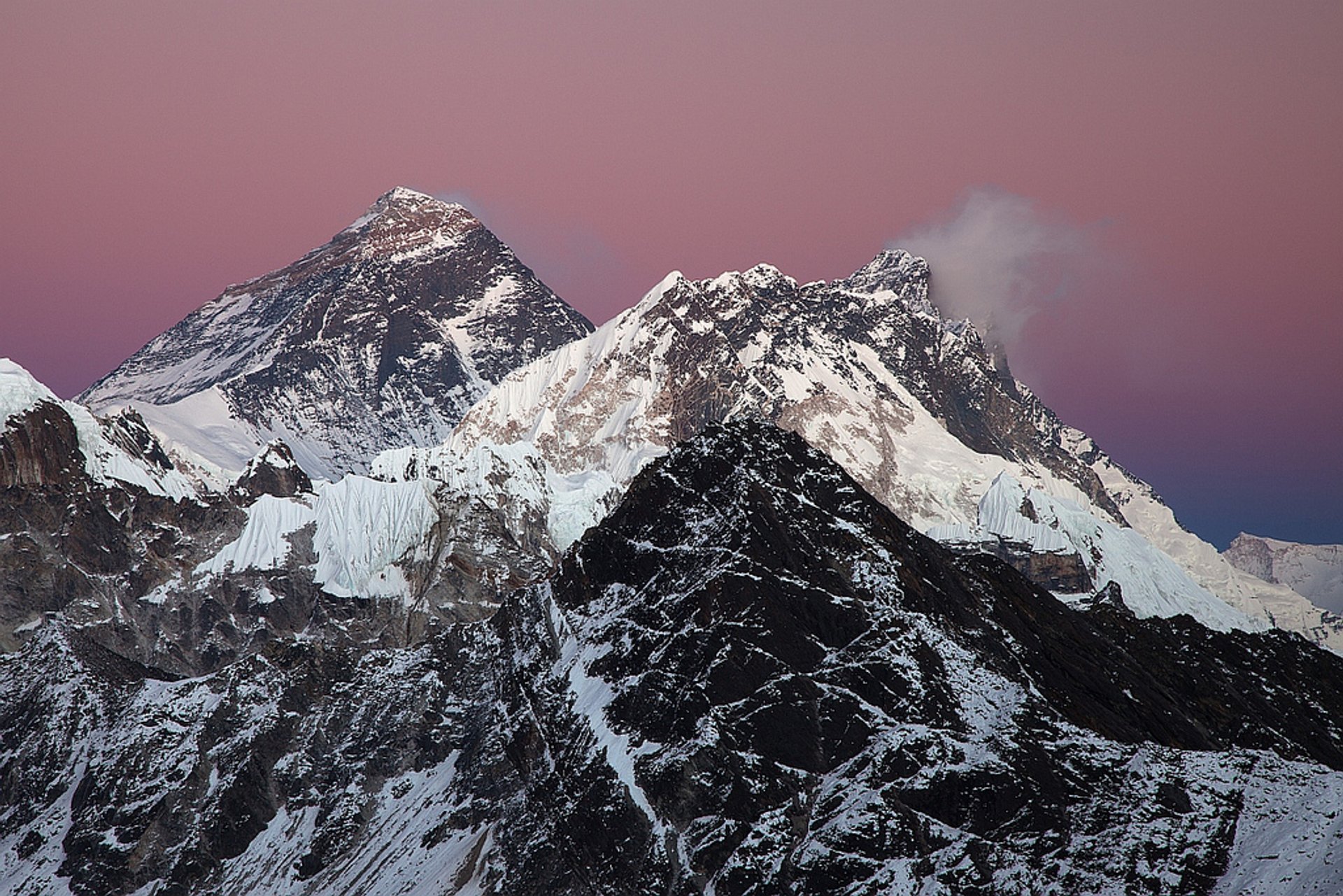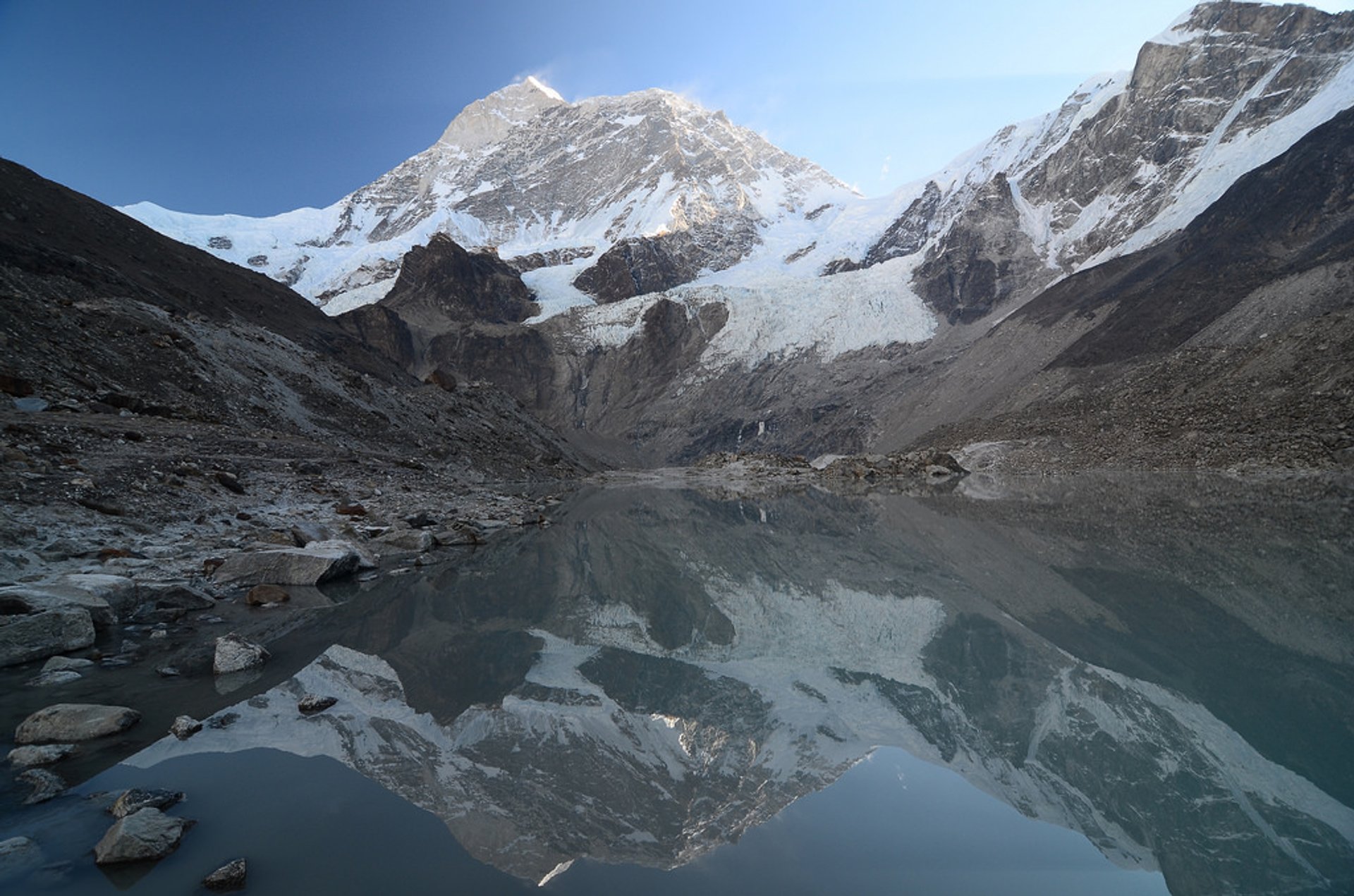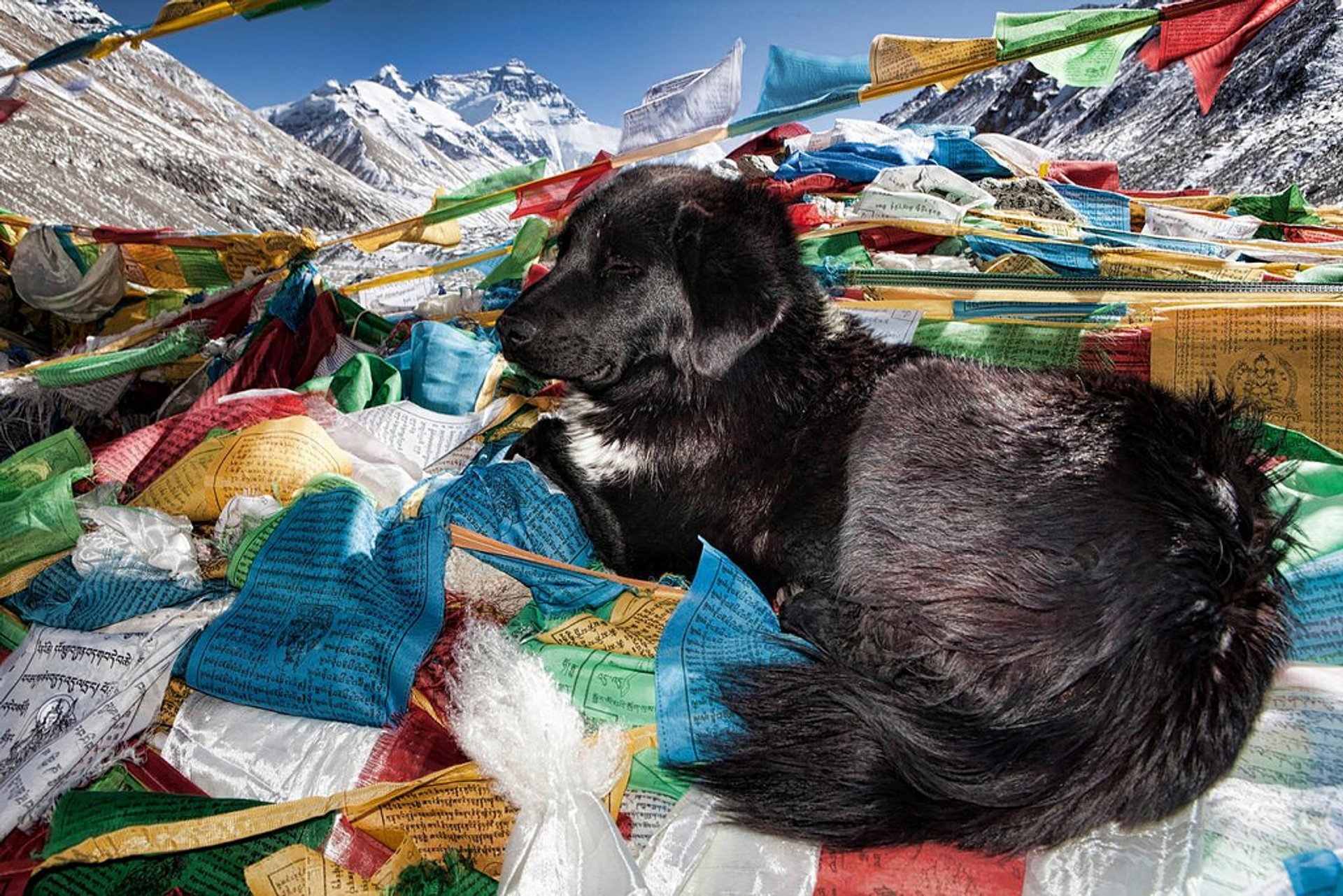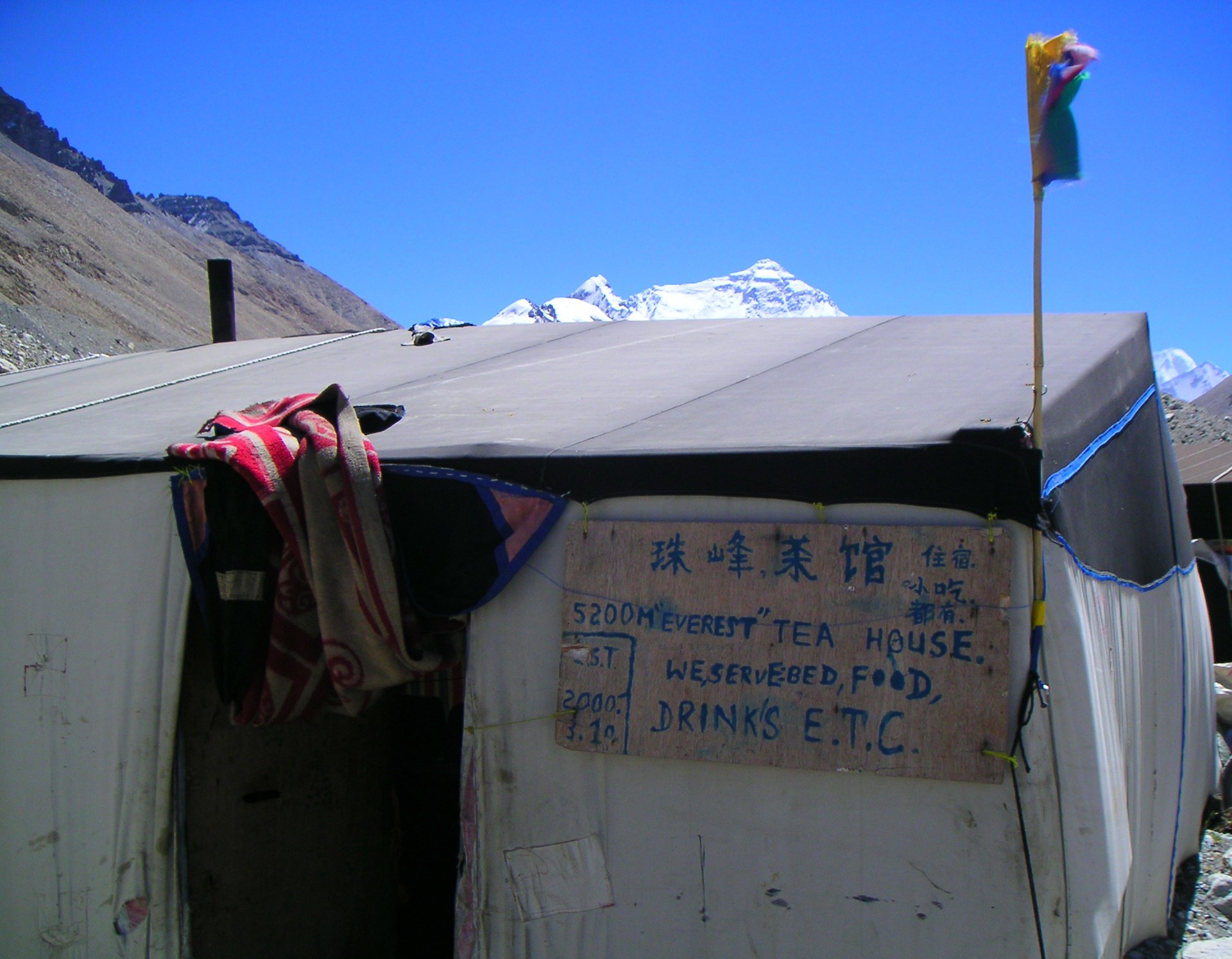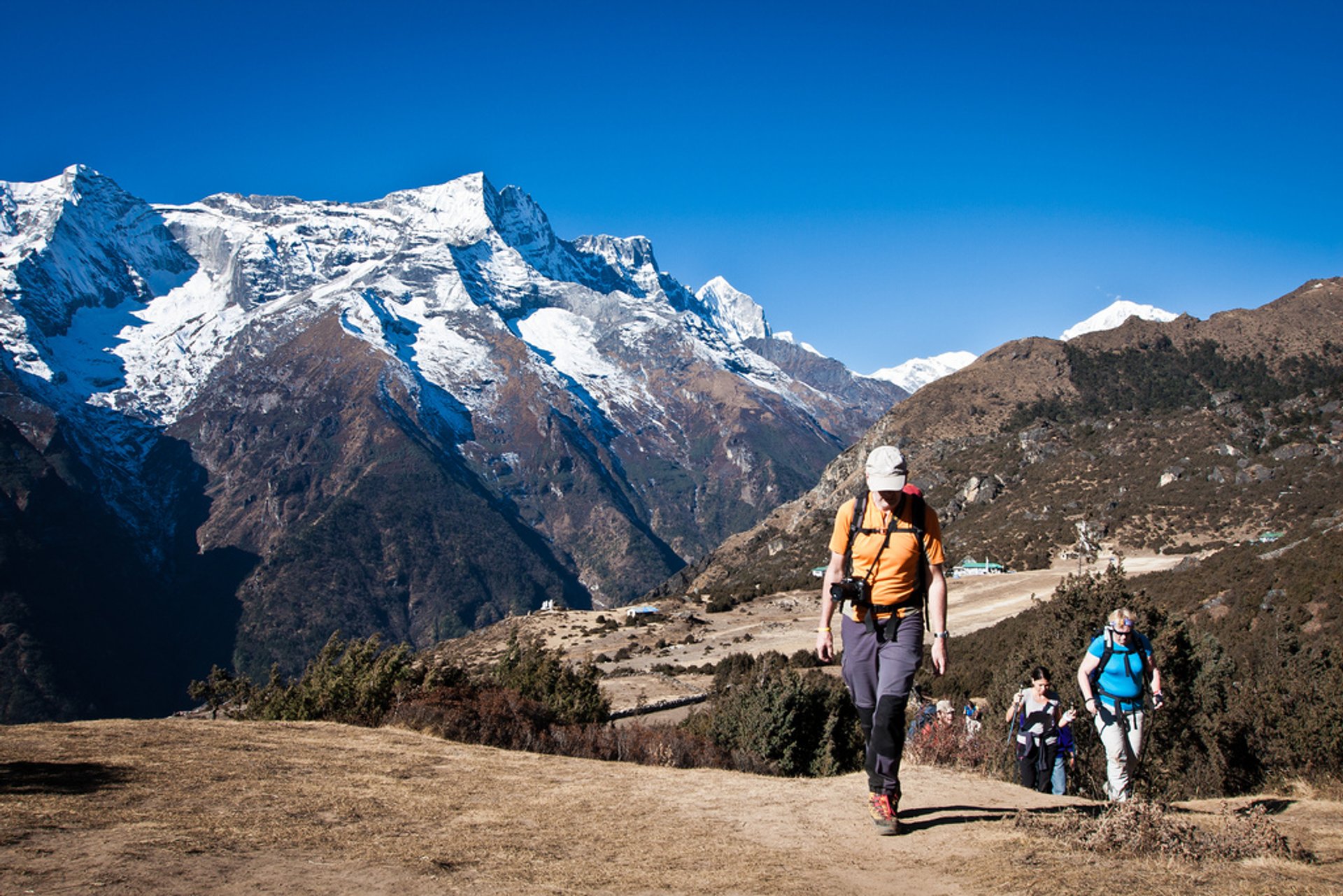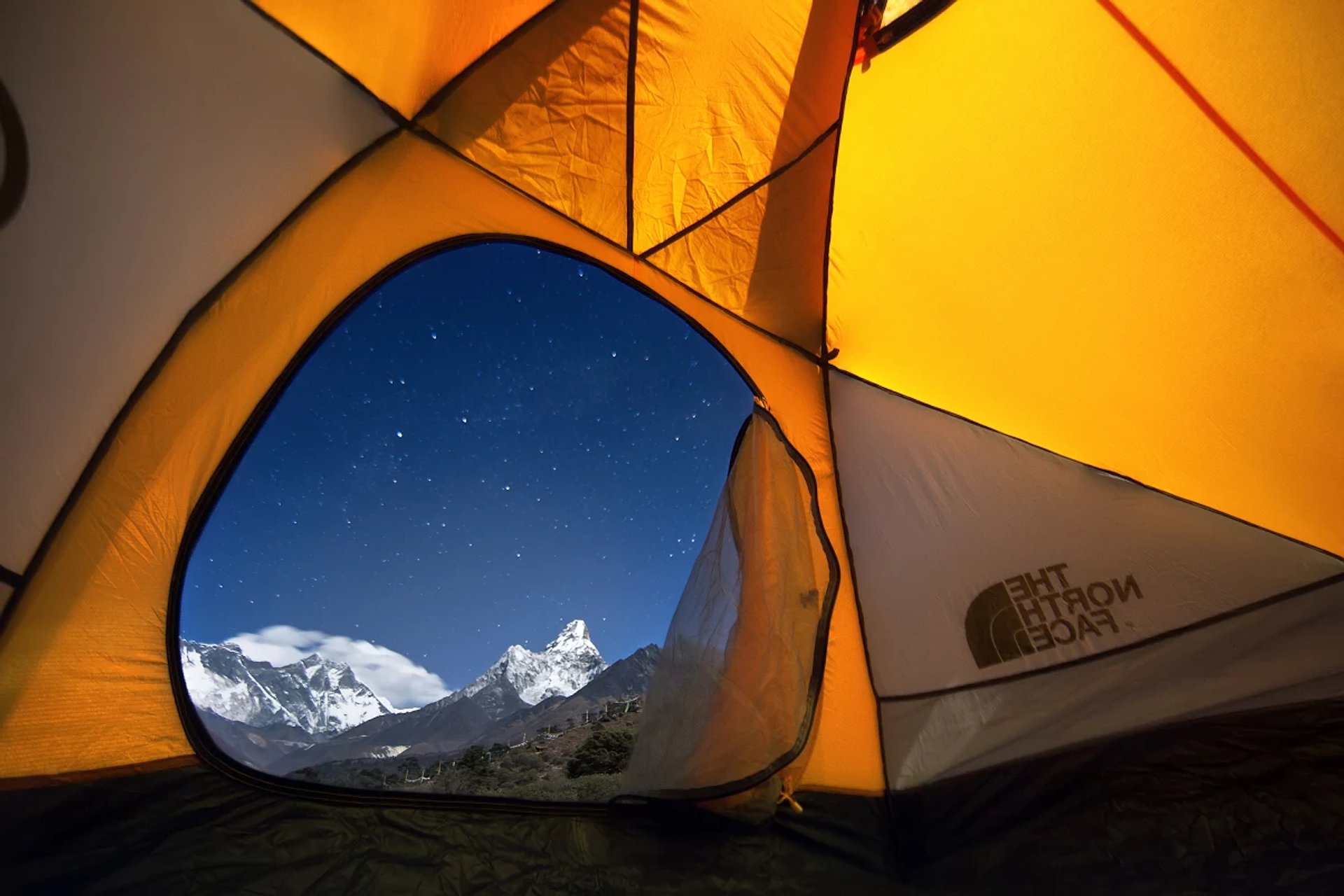 Mount Everest, or Chomolungma as it is called by locals, is the peak of the world and the highest mountain in the Himalayas. Its height is 8,848.13 meters, and it attracts climbers and adventurers from all over the world.
The mountain is surrounded by four peaks that are above 8,000 meters—Mt. Makalu, Mt. Lhotse, Mt. Cho Oyu, and Mt. Shishapangma. And also 38 peaks that are higher than 7,000 meters. All together they create one of the most stunning landscapes on earth.
Although its peak is located in the territory of Nepal, some of the best views of Everest can be found in Tibet. North Everest Base Camp is located 5,200 meters above sea level, on the north side of the mountain, and is one of the most popular trekking destinations in Tibet. This place is known for its spectacular sunrises. One km uphill from the campgrounds you can find the Guru Rinpoche meditation cave with a monk who lives there.
You might need to get a special permit from the Chinese government to visit the North Base Camp. The permits are usually arranged via travel agencies in Lhasa together with a package tour that includes a guide and vehicle with a driver.
The dry season is the perfect time for trekking and camping, with bright days granting spectacular views of the peak during the day and the stars at night. The weather is best during the period from April till May and then again from early September till late October.
During summer the peak of Everest is usually covered with mist and rains can create difficulties on the way. In winter the roads can be closed, and the weather can be very unpredictable. Winters are very cold, snowy, icy, and windy. The cost of climbing Everest varies from $25,000 to $45,000.
Find hotels and airbnbs near Mt. Everest Ascent (Map)