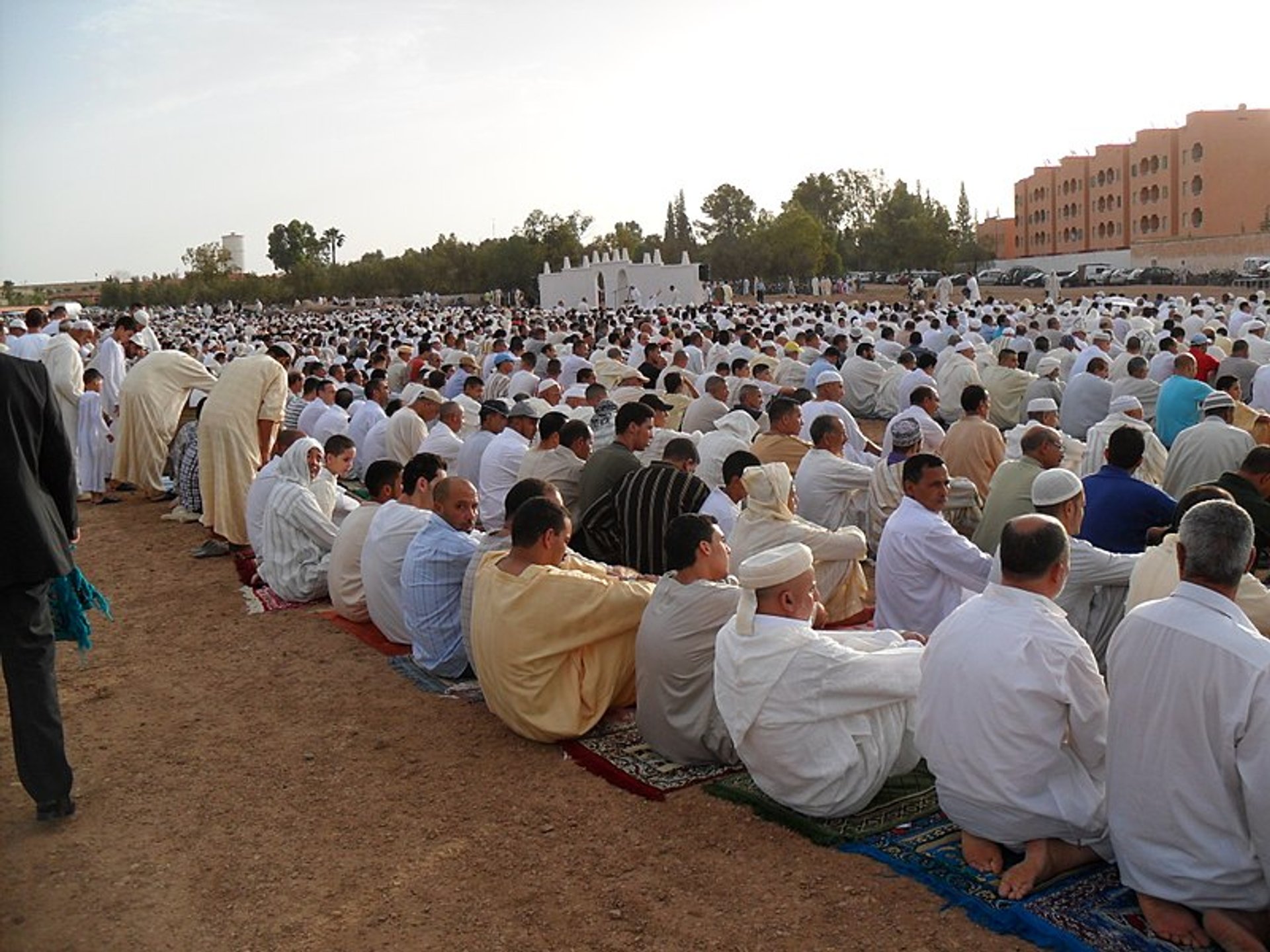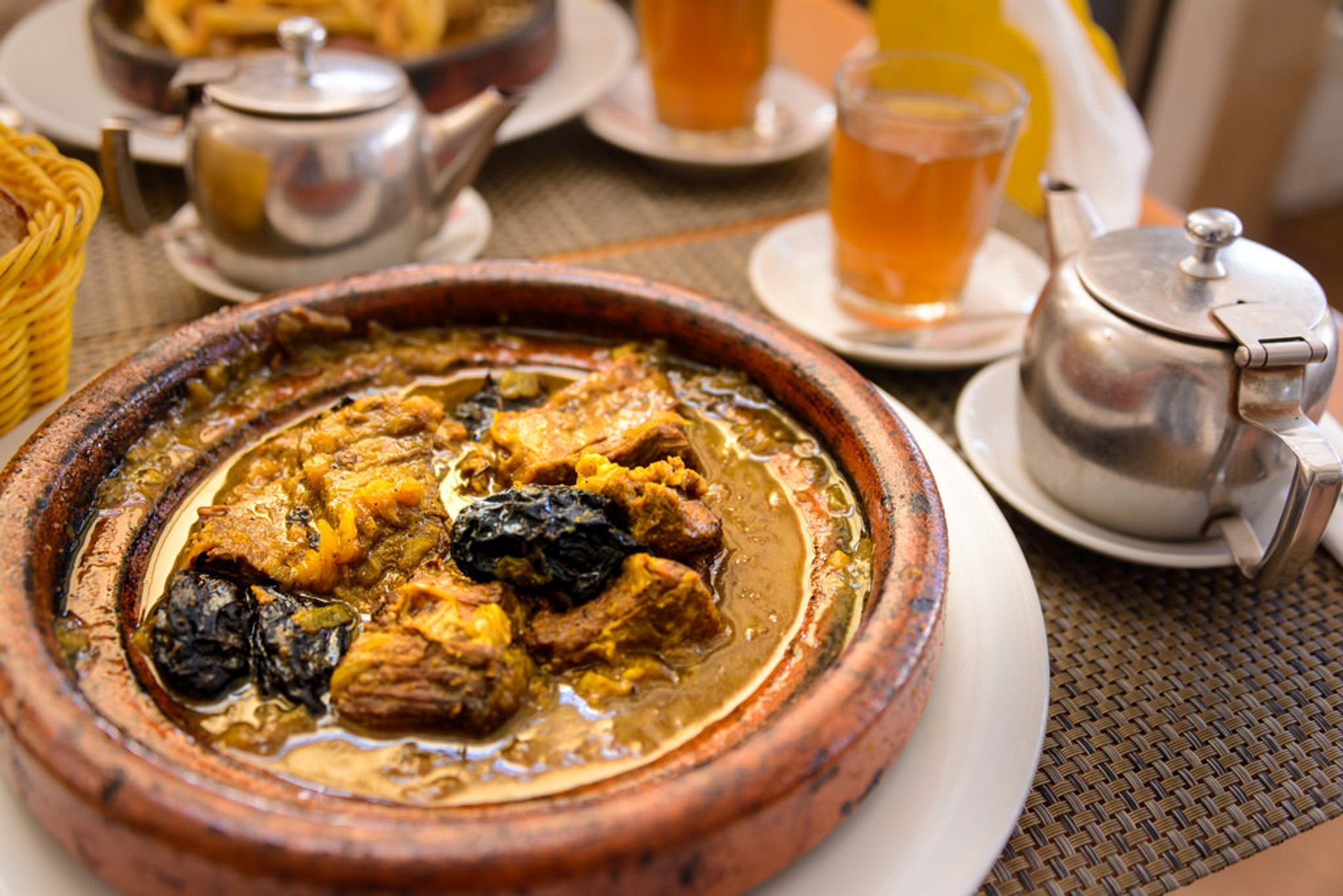 Islamic holidays are among the most important for Morocco. This is especially true for Eid Al-Fitr, the day that marks the end of Ramadan and involves a huge feast after a month of fasting and praying.
Food is central to the Eid Al-Fitr celebration and Moroccans prepare plenty of cookies and pastries for this holiday. You can try krachel (Moroccan sweet rolls with anise seeds), msemen (square-shaped pancakes), and meloui (round pancakes). Dinner must include lamb or beef with prunes and chicken with preserved lemons and olives. Mechoui, a roasted leg of lamb, is a holiday specialty, while chicken or lamb Bastilla pie is also a must on this day. You will also have a chance to try delicious lamb or beef brochettes-kebabs.
For many Moroccans, Eid Al-Fitr begins at their local mosque with morning prayers. While the first prayer of the day is ordinary, the second one is an extra prayer additional to the common five daily prayers. It is called salat al-Eid and is traditionally held at sunrise. Large groups of Muslims join the 45-minute-long rite at the Hassan II Mosque in Casablanca, Koutoubia Mosque in Marrakesh, Tangier's Grande Mosque, and other places.
The rituals are followed by family celebrations held all over the country. For Eid Al-Fitr, children may receive new clothes and small gifts from relatives and family friends. Another tradition for the Eid al-Fitr is Zakat al-Fitr, a charitable donation to the poor. Beginning a few days before or on the day of Eid, every family will donate staple foods like wheat or flour, while other essentials such as money are also common.
Find hotels and airbnbs near Eid Al-Fitr (Eid Ul-Fitr) (Map)