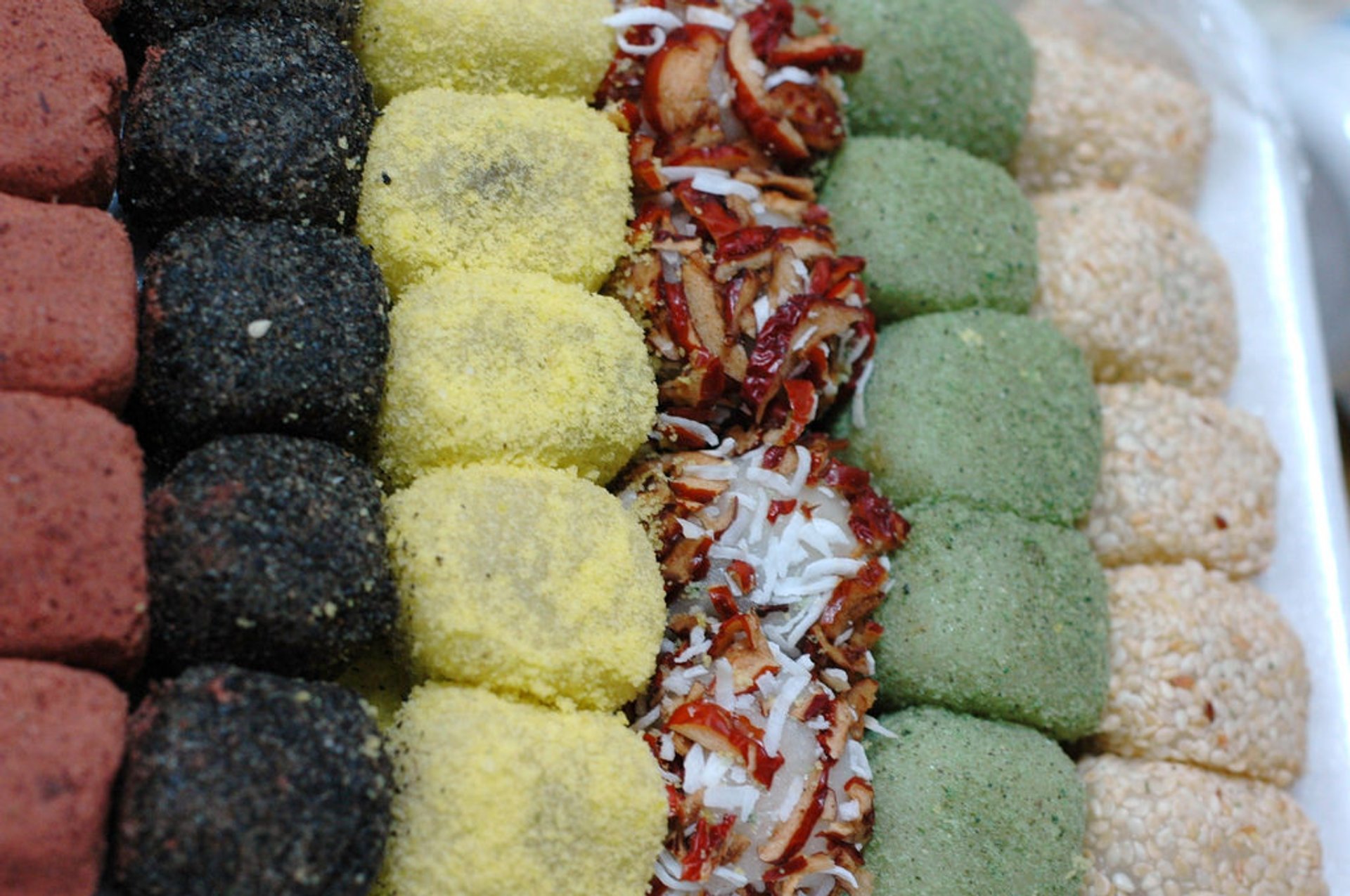 Republic of Korea / Photographer: Jeon Han
Hangwa is a Korean traditional festive confectionary made of grain flour, honey, sugar, fruit, and edible root. Hangwa comes in a range of varieties, but one common feature is that it's always vividly decorated with natural colours.
The most popular varieties of hangwa are yakgwa, yugwa, and dasik. The first type is a fried rice flour dough ball, yugwa is also a sort of fried cookie, and dasik is known as a tea cookie for it always accompanies a cup of tea.
Thanks to bright colors, hangwa is a must-have item on the Korean festive table. Locals make it for special occasions like weddings, birthdays and other family celebrations. So if you're lucky enough to get into a family circle during your stay, and also lucky enough to come at the right time, you might have the opportunity to try this special treat! For the less fortunate there is another occasion when everyone can try this Korean confectionery: the traditional festival of Chuseok held annually in mid-autumn.
Find hotels and airbnbs near Hangwa (Map)