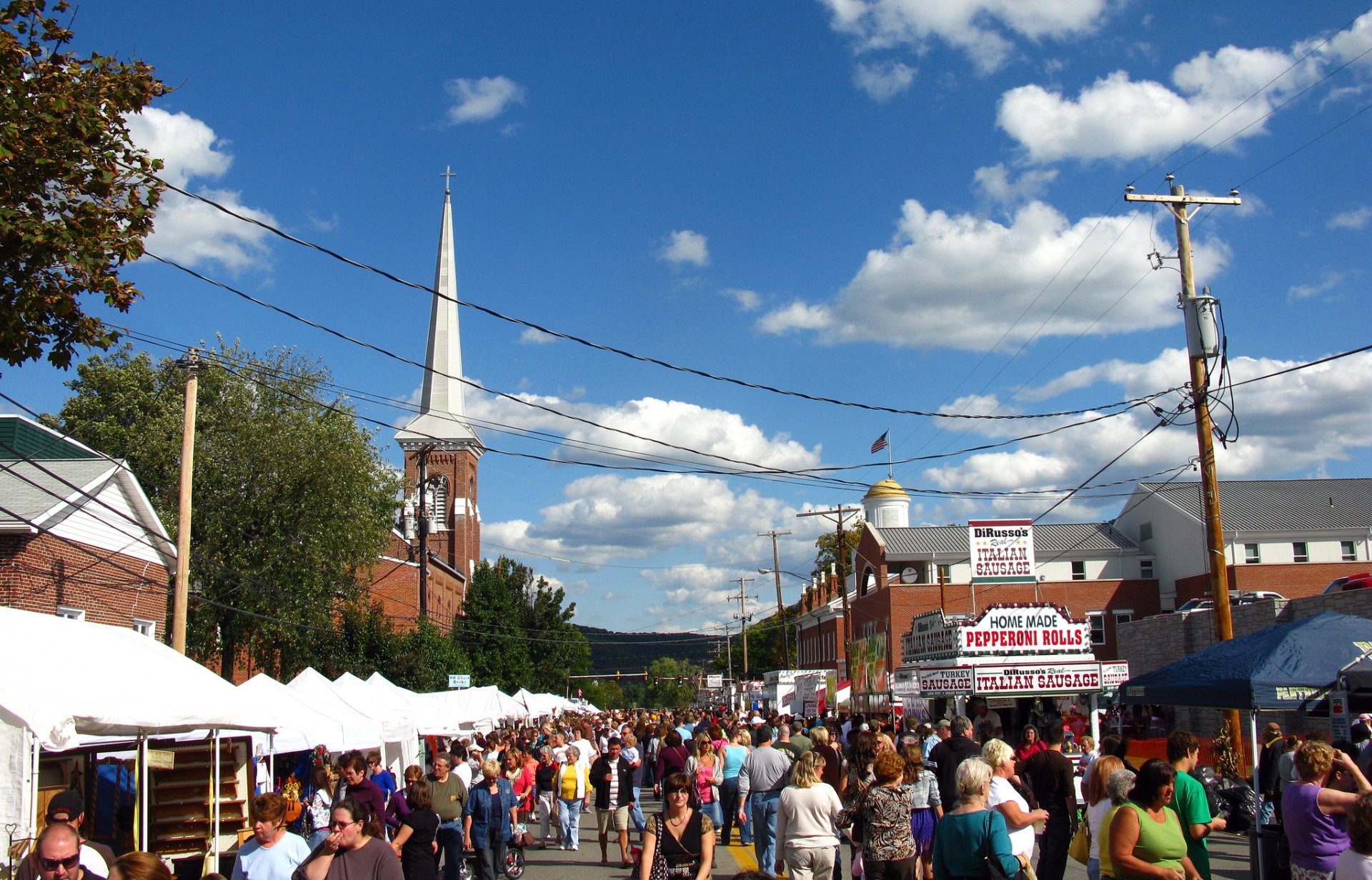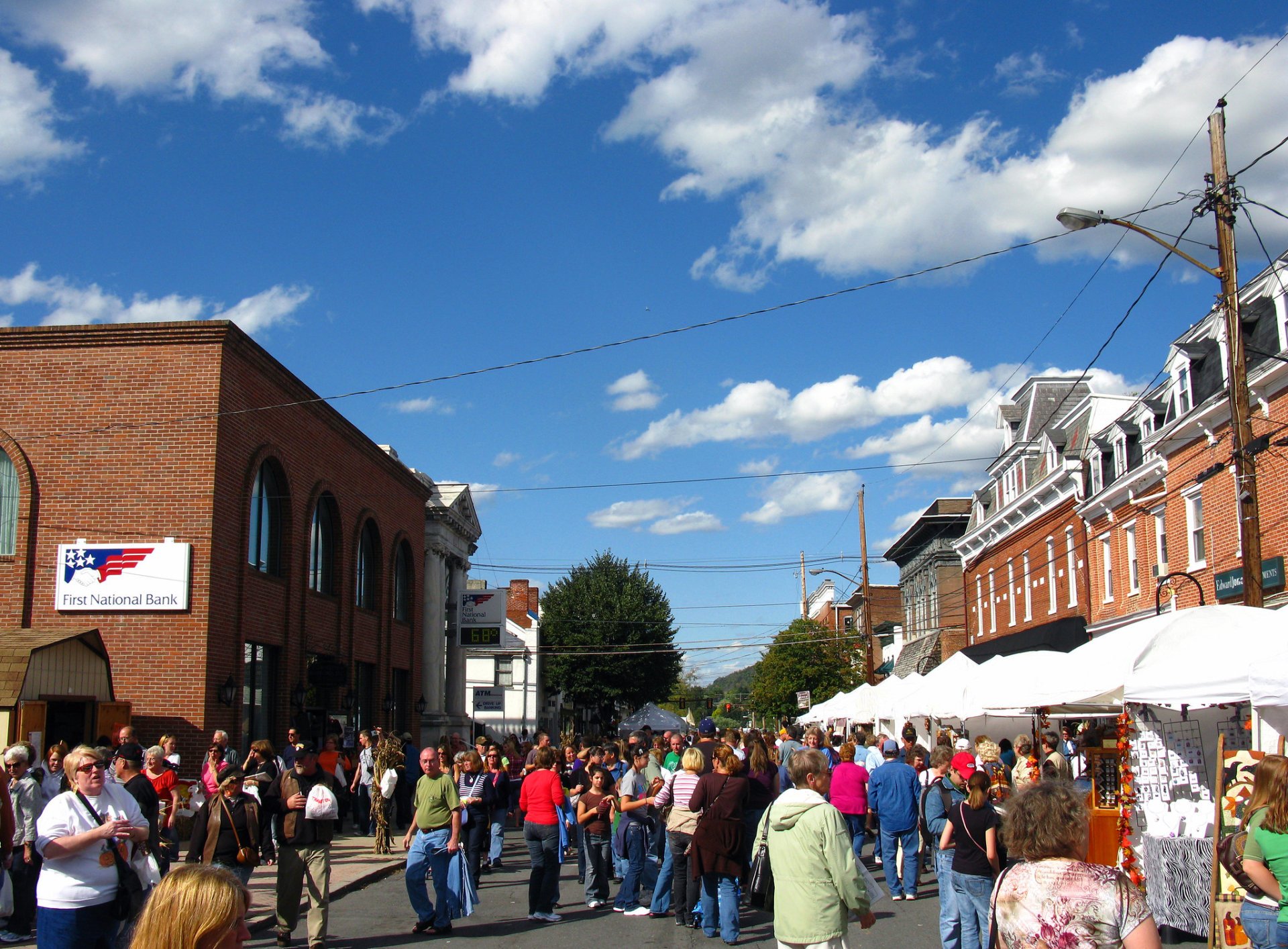 Bedford - Penn St from Thomas St
According to Oprah, Bedford Fall Foliage Festival is on the list of the top twenty festivals in the United States. Held in Bedford, central Pennsylvania, this annual event gathers some of the country's best talents in arts, crafts, food, music, and culture. But most importantly, this occasion is all about the magic of the fall season.
Bedford Fall Foliage Festival is held in the city's historical center. This area is surrounded by magnificent mountains and an abundance of fall foliage with its reds, oranges, and yellows. This way, you'll have a chance to feel the real autumn vibe. The event features more than 400 different vendors from all over the country, and we're not just talking food & drink folks.
The festival's vendor list includes experts in jewelry, handmade clothes, seasonal items, delicious treats, and other cool stuff. The event's organizers have also prepared a massive music concert with local and international performers. You can dance all you want and sing along to your favorite hits. Children are also welcome to join the festival as Bedford Fall Foliage Festival is a family-friendly event. The kids' program involves scarecrow making, horseback riding, fun games, and other cool activities.
Parking in downtown Bedford is very limited, so you may want to explore other options, like parking lots at Bedford County Fairgrounds (check the official website for more details). In addition, keep in mind that the city is extremely busy during this time of year, especially during the festival dates. This way, you may want to book your accommodation in advance.
Find hotels and airbnbs near Bedford Fall Foliage Festival (Map)