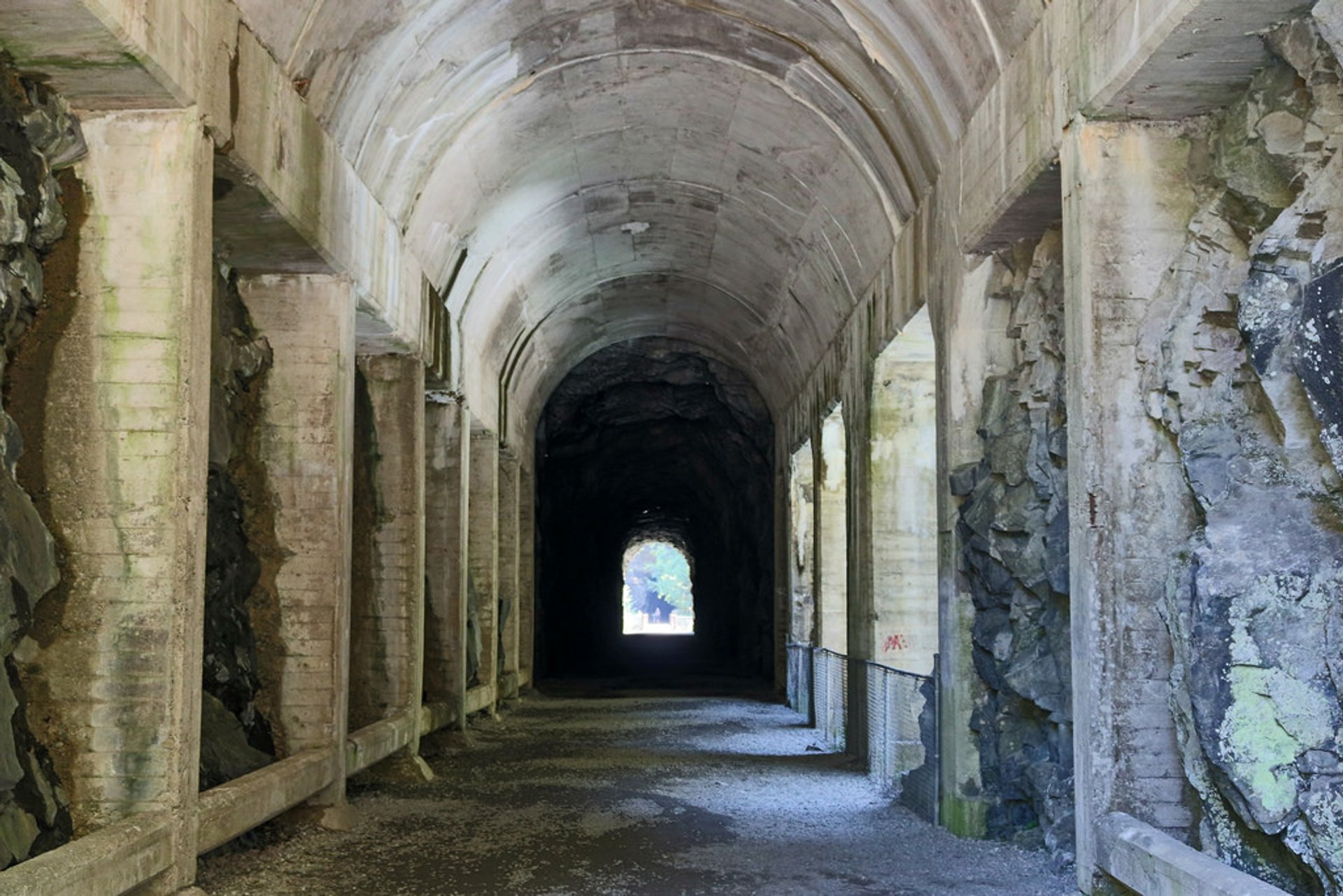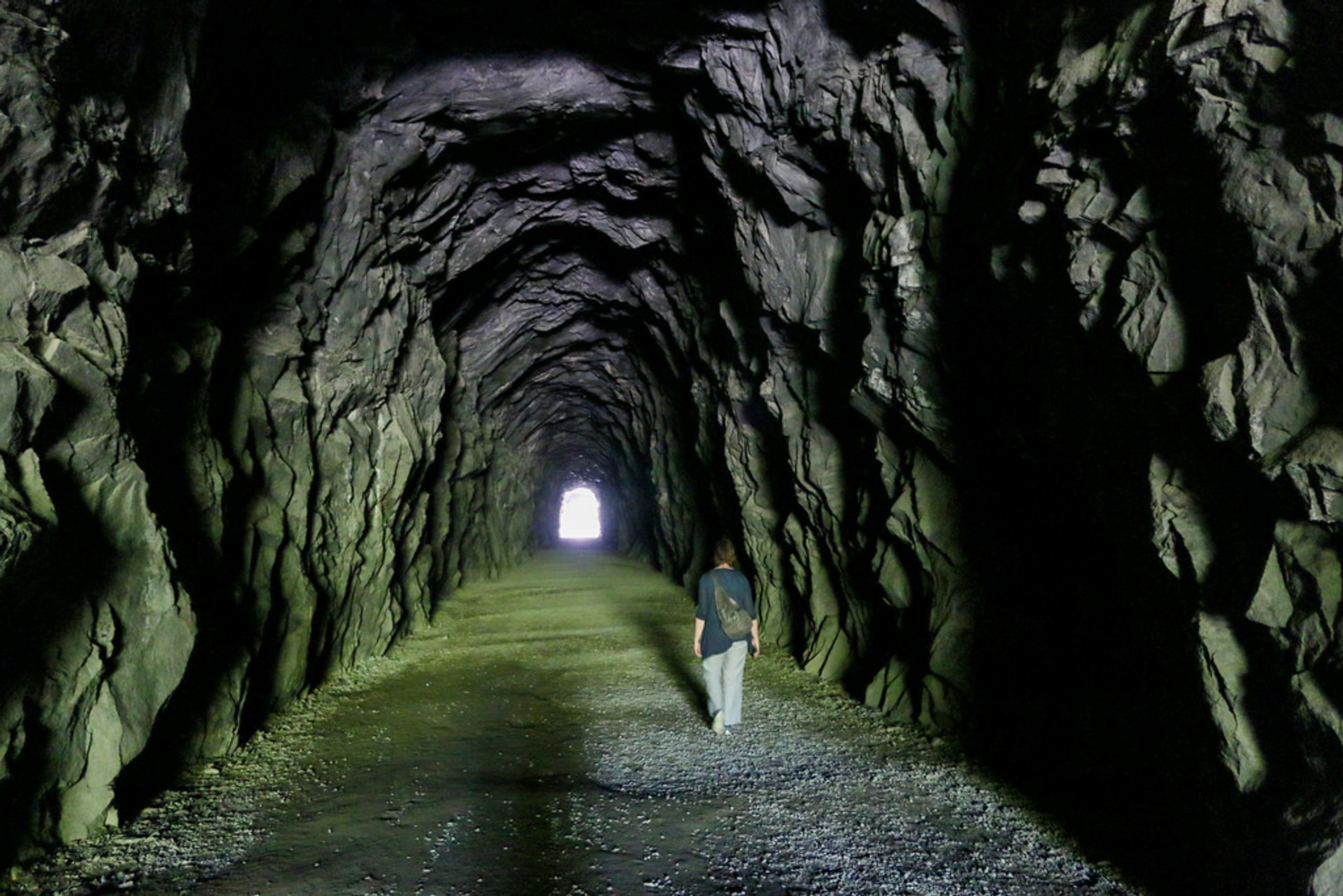 The Othello Tunnels are five old train bridges and tunnels that pass over the wild Coquihalla River, cutting through stock granite walls. The tunnels are located east of the town of Hope in the Coquihalla Provincial Park of British Columbia. The trail is a short 3.5km return route.
In the early 90's, the Canadian Pacific Railway decided to connect the Kootenays with the southern coast of British Columbia, and it was decided that the best option was a route through the Coquihalla Gorge. Nowadays, the path has been restored as part of the Kettle Valley Railway Trail and no longer has any railway tracks. It is known for its gradual change in elevation.
The track through the Othello Tunnels has become a famous trail, and is now officially part of the Trans-Canada trail system. Although the area's name is Coquihalla Canyon Provincial Park, most people call it the Othello Tunnels. It has earned its popular name from McCulloch, a fan of Shakespeare, who named the stations after characters from The Bard's works.
This easy and family-friendly trail passes across two bridges and through five tunnels. You can experience a whole new world during this 3.5 kilometre walk. It is also recommended to walk 15 minutes beyond the last shaft to take in a lovely Canadian forest lush with moss-covered pine trees, berries, and ferns.
The winter in this area is mesmerizing, but due to unsafe conditions, the tunnels are closed during this time. They can even be occasionally closed during the summer months if there are too many rock slides taking place. Taking this all into consideration, the best chance for a visit is from April or May to October.
Find hotels and airbnbs near Othello Tunnels, Coquihalla Canyon Provincial Park (Map)