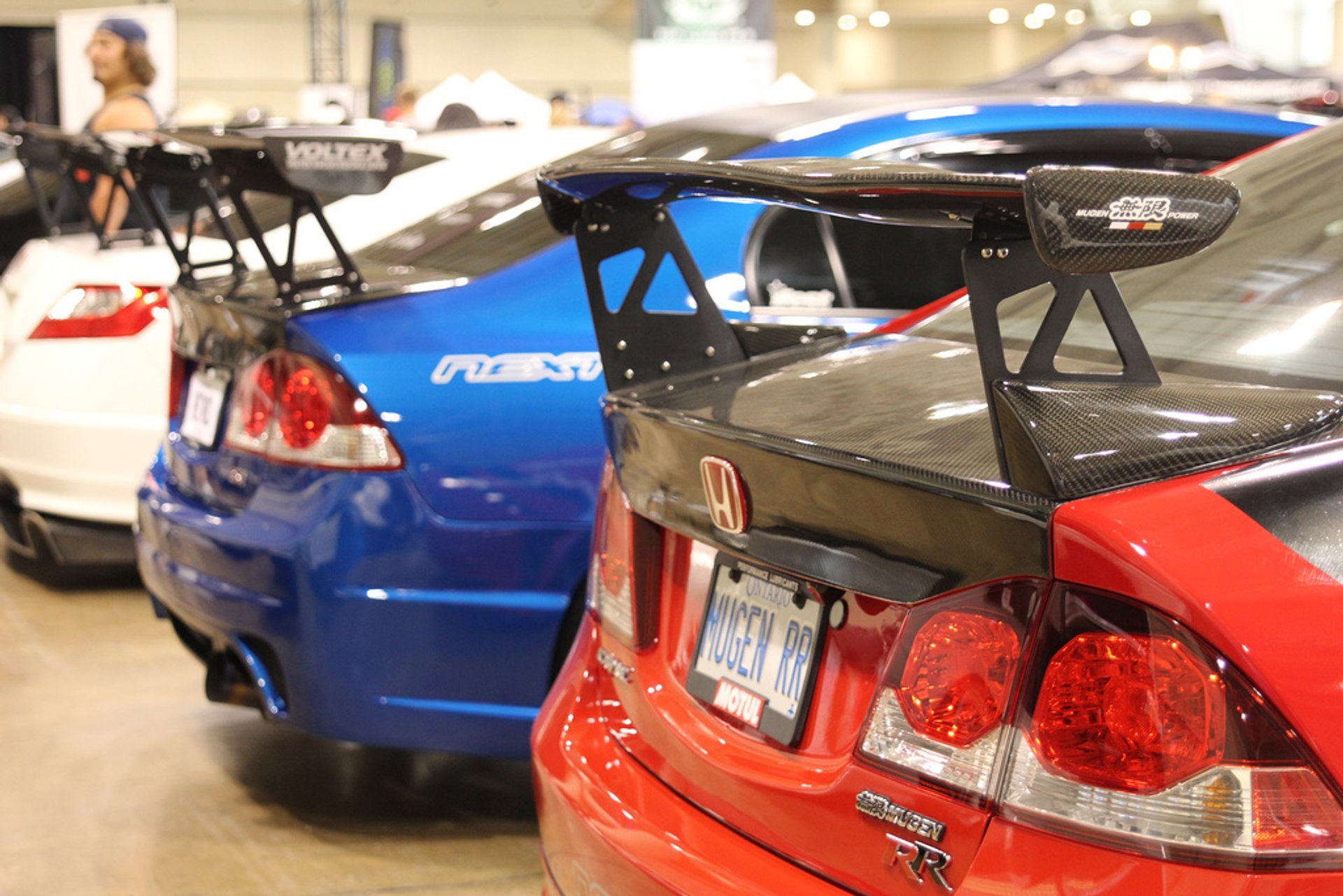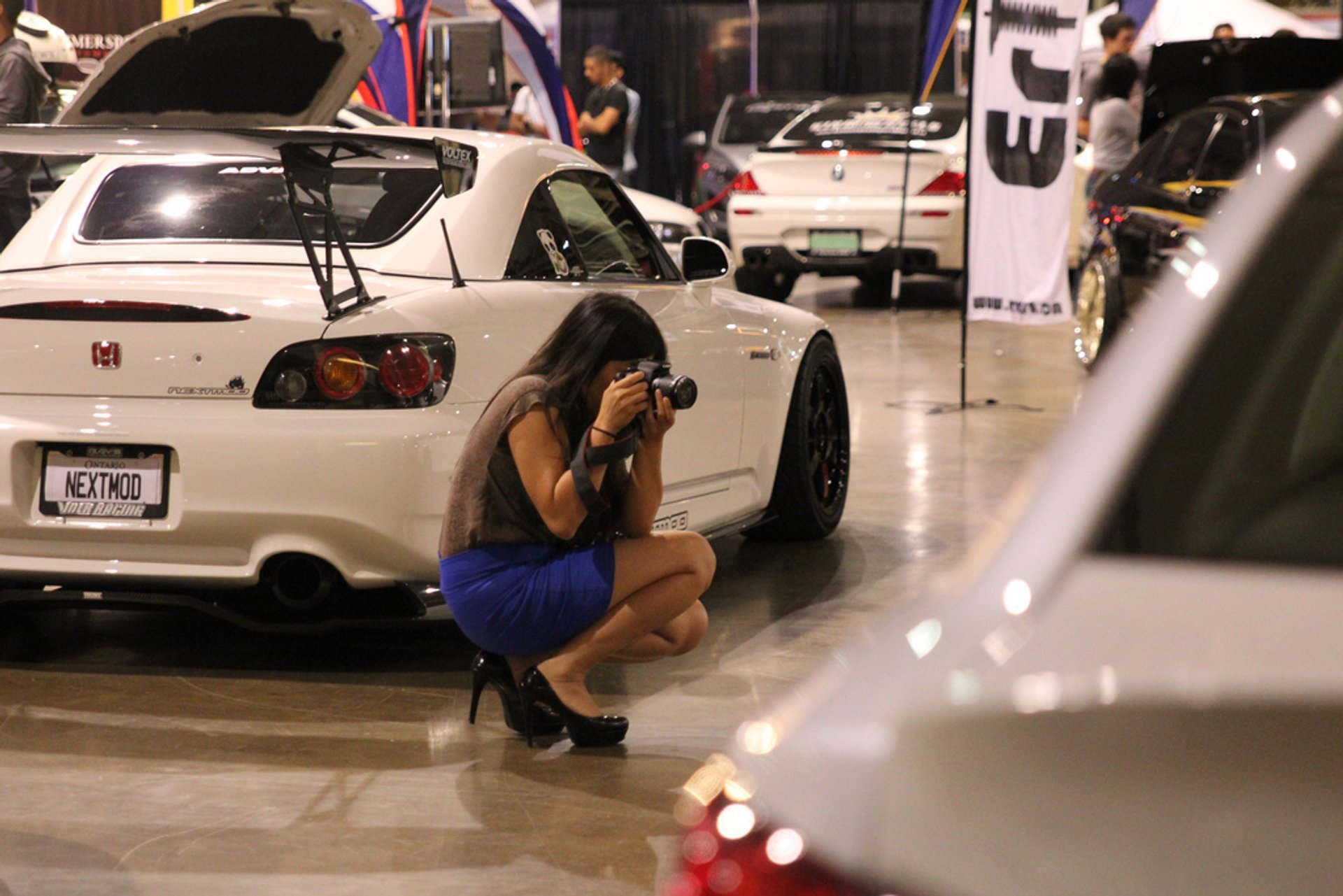 ImportFest is Canada's Number 1 aftermarket trade show, which gathers hundreds of top tuners and auto enthusiasts from all across North America. So be prepared to see hundreds of unique and modified cars and all the latest auto innovations. Also, there is plenty of live entertainment, music, a bikini contest, DJ battles, and much more. ImportFest is held every July at Metro Toronto Convention Centre, located in the shadows of Toronto's CN Tower.
The "car and lifestyle" festival has become an essential part of the summer for car fans in the world-renowned venues of Montreal, Toronto, Vancouver, and even San Diego since 2001. Industry exhibitors prepare their best models to see and test drive. Capping the event is an award ceremony for the show's "biggest and baddest."
Each year, attendees wait impatiently for photo opps with some of the top industry models like Leenda Lucia, Faith Marone, and Nicole Cheenie. The show is often visited by celebrities and auto racing drivers. There is a place for breakdancing competitions as well. Precise and cutting-edge dance moves mix with fluidly and speed to create something ecstatic and awe-inspiring. You won't want to miss this part of the day.
For many years, the trade show has continued to gain traction. In 2017, ImportFest opened ImportFest Performance, own performance shop, which offers everything from ceramic coatings to tinting to body kits and more.
Find hotels and airbnbs near ImportFest (Map)